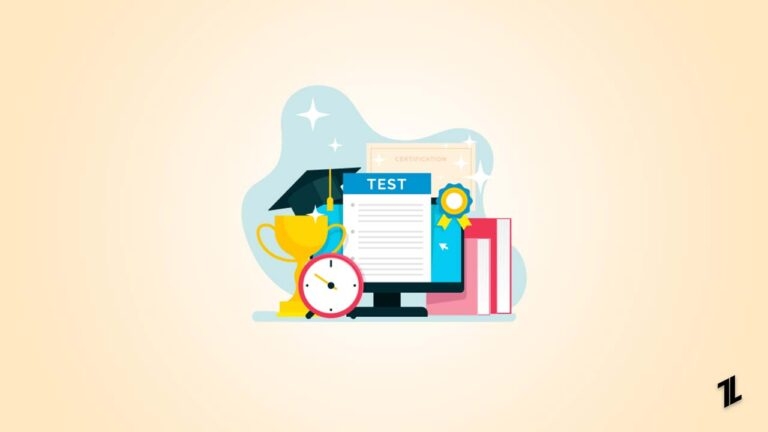 TechLatest is supported by readers. We may earn a commission for purchases using our links. Learn more.
With the average salary of Systems Administrators being around 80,000 USD per year in the United States, it's no wonder that in today's rapid-changing technology world.
It's important for individuals who want to advance in the information technology world to get industry-leading certifications. The Microsoft AZ-104 Certification is an example of such certification that is highly valuable in the IT world.
This comprehensive exam evaluates an individual's knowledge and skills in implementing Azure-based services. It is a highly recommended certification for anyone who wants to become a system administrator.
General Information about the AZ-104 Certification
To be fully ready for the Microsoft AZ-104 Exam, you need to know how the exam is set up. You will be able to prepare well and with confidence if you know how the test is set up and what the most important parts are. Let's look at the most important parts of the AZ 104 test. 
Certification Title: Microsoft Azure Administrator (AZ-104)
Certification Price: 165 dollars
Exam Duration: 2 hours
Total Questions: Around 65
Pass Score: 700 out of 1000
Here are the topics that are covered in the exam
Handle Azure identities
Implement and control storage
Deploy and operate compute resources in Azure
Configure and control Azure virtual networking
Observe and support Azure resources.
Breakdown of the AZ-104 topics
The AZ-104 test checks your ability to carry out the following activities and assesses your expertise in a number of crucial technical areas connected to Azure management
Manage Azure Identities and Governance
This domain tests how well you know how to manage Azure Active Directory. This includes creating and managing user and group accounts, setting up role-based access control for resource management, configuring active directory Privileged Identity Management, and setting up Azure AD ID Protection.
Implement and Manage Storage
Your comprehension of Azure storage solutions is the main topic of this topic. It involves setting up storage accounts, controlling storage access, implementing Azure Blob storage, controlling Azure Files, and setting up replication of Azure Storage.
Deploy and Manage Azure Compute Resources
Setting up and administration of virtual computers in Azure are covered under this area. It entails chores like creating and configuring virtual machines, setting up high reliability, administering virtual machine backups, putting Azure Disk Encryption into practice, and overseeing Azure Container Instance.
Configure and Manage Virtual Networking
This part tests your understanding of the setup and network principles in Azure. It involves building and configuring virtual networks (VNets), setting up Azure VPN, setting up peering between virtual networks, setting up Virtual Endpoints, and controlling Azure DNS.
Monitor and Maintain Azure Resources
The primary goals of this domain are to monitor and manage Azure resources in order to guarantee their best performance and availability. It entails activities like setting up Azure Monitor, setting up logging and diagnostics, creating and configuring alerts, identifying and resolving problems, and setting up Azure Automation for resource management.
Get familiar with the Exam Topics
Understand each test subject and domain in its entirety, as stated in the official AZ 104 exam literature. Microsoft gives a thorough explanation of the subject matter domains and exam-relevant abilities.
Make a study timetable using this knowledge, allotting sufficient time for every area of study. Learn about the goals, layout, and specifications of the Microsoft test. This article is a trustworthy source of information and offers helpful preparatory advice.
Forums and Online Discussion groups
Join group discussions or take part in online discussion boards for Azure and the AZ 104 test. Speaking with other students and experts can help clarify difficult concepts and offer insightful advice. To increase your knowledge, impart what you know and take in what others have to say.
Practice Exams
To obtain practical experience and determine your level of readiness for the AZ-104 exam, az-104 dumps are a must before the exam. While simulators imitate the atmosphere of the actual test, letting you get accustomed to doing the exam and getting familiar with the exam structure and time limits.
Keep in mind that success depends on diligent study. Invest frequent time in reviewing and reaffirming your knowledge of the ideas behind Azure management, the services offered by Azure, and associated technologies.
It is essential to remember that both the exam's subject matter and its study materials may change. By often accessing the official Microsoft Azure documentation and certification website, you can keep up with the most recent exam updates and new study resources.
You can improve your understanding, abilities, and ability to ace the AZ-104 certification and obtain your Microsoft Certified – Azure Administrator Associate certification by heeding the advice in this exam guide and making use of the tools that are at your disposal.
Conclusion
In your journey toward a system administrator career, earning the Microsoft AZ 104 Certification might be an important turning point.
Your professional reputation will be enhanced, and doors to intriguing prospects will be opened by showing your proficiency in Azure management.
You may successfully prepare for the AZ-104 test with a well-organized study schedule, access to excellent studying materials, and persistent effort.
Do not forget to utilize the Azure community's assistance, Microsoft's official documentation, training programs, and practice exams.
Leave a Comment