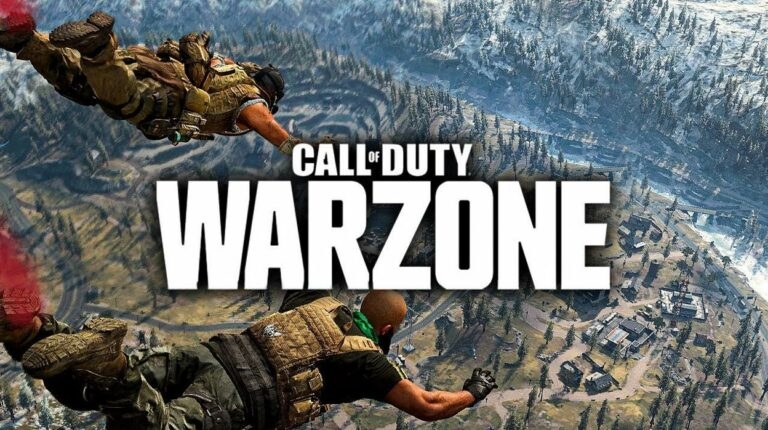 TechLatest is supported by readers. We may earn a commission for purchases using our links. Learn more.
In Call of Duty: Warzone, dev error 5476 appears when a user launches the game. This error has been encountered by many Warzone players on major platforms like Windows, Xbox, Mac, PlayStation 4, and PlayStation 5.
The Dev Error 5476 issue is causing serious problems for gamers as they cannot launch the game. Many players have reported that their game has been crashing, and they cannot log back in. 
This error can be frustrating to deal with, but fortunately, there are some steps you can take to try and fix it.
In this article, we'll walk you through the different fixes that have been found to work for this error. Hopefully, some of these solutions will help you get back into the game.
So let's begin!
What Causes Dev Error 5476 in Call of Duty: Warzone?
Dev Error 5476 in Call of Duty: Warzone can be caused by various factors. These are the most common among them:
Glitches With Calling Card Or Emblem:- There may be some glitches with the Calling Card or Emblem that can cause this issue. This is a common occurrence when there are multiple players in a match.
Corrupted Game Files:- Another possible cause may be corrupted game files. This can happen if your game has not been updated to the latest version.
Crossplay Incompatibility:- A glitch in the matchmaking module may cause dev error 5476, especially in multiplayer mode.
Corrupted Graphics Card Driver:- A corrupt graphics driver may cause this error since the system cannot correctly parse the game's graphics. However, If your graphics card has not been updated with the latest drivers, it can also cause Dev Error 5476.
Incompatible or Corrupt Warzone Installation:- If your game's installation is corrupt or one of the mods is incompatible with your game, you will get error 5476.
Now that you know the possible causes of this error, let's check out some of the fixes! 
---
How To Fix Dev Error 5476 in Call of Duty: Warzone?
There are several ways that you can attempt to fix Dev Error 5476 in Call of Duty: Warzone. You can fix this error by following any of the methods listed here.
Relaunch Warzone And Battle.Net Launcher
The first thing to try is relaunching the Warzone and Battle.Net Launcher. This can often solve the issue as it will refresh your game's files and the launcher.
However, before taking this route, you should verify that the Activision servers are up and running.
Here is how you can accomplish this.
Firstly, exit Warzone and close the Battle.net launcher.
Now, right-click the windows menu and select Task Manager.
Then, end all tasks to Warzone and its launcher-related process.
Now go to Battle.net and launch Warzone to see if the error 5476 persists.
---
Change The Calling Card And Emblem
Sometimes dev error 5476 occurs when Calling Card or Emblem modules get glitchy, players can try randomizing them.
The following steps will help you do this:
Firstly, go to Battle.net and select Warzone.
Now, select the Options and click on the Barracks tab.
Choose a Calling card and choose a different one from the randomized ones.
Then, open the emblem again and repeat the process.
After that, you can now open Warzone and check if the dev error is gone.
---
Disable Crossplay
The best way to solve this issue has been to disable crossplay in the game.
You can disable crossplay by following these steps:
Firstly, open the battle.net app and then select Warzone.
Now, click on Options and then select Account.
Next, disable Crossplay.
After that, close Warzone and relaunch it.
As this is one of the major causes of Dev error 5476 in Warzone, disabling it should fix the problem.
---
Update The Warzone Game
If Warzone is not updated to the latest build, error 5476 can occur because the game and system or device modules may not be compatible.
Depending on the build version of Warzone, dev error 5476 may be resolved by updating to the latest build.
Here is how you can do this.
Firstly, go to Battle.net and click on Warzone.
Now select the options and click on Check for Updates.
If there are any game pending updates available, download and install them.
After updating the game, relaunch the Battle.net app and open Warzone to ensure it runs properly without error 5476.
---
Scan And Repair The Warzone's Installation
It is possible for this error to occur if a partial installation of the latest update has corrupted the game's installation. You may be able to fix this by repairing the game's installation through its launcher.
The following steps will help you do this:
First, open the Battle.net app and then select Warzone.
Now select Scan and Repair from the menu by clicking on the gear icon.
After repairing the game's files, relaunch the Battle.net client and check if Warzone now runs without error 5476.
---
Reinstall The System's Graphics Driver
When the graphics driver on your system is corrupt, Warzone may crash due to its inability to parse the graphics.
In this case, you may need to reinstall the graphics driver on the system to fix Dev error 5476.
Before moving on, you should ensure you are using the latest graphics drivers from the OEM's (PC OEM like Dell or graphics device OEM like AMD) website.
First, right-click Windows and select Device Manager.
Now, select the Display Adapter option and right-click on your graphics device (such as an AMD card).
Then click Uninstall Device, and in the dialog box that appears, checkmark the Attempt to Remove Driver of This Device checkbox.
Select Uninstall and wait for the graphics driver to be removed.
Next, right-click Windows and choose Apps & Features.
Find the graphics driver utility in the right pane, like the AMD Software driver, and select the three vertical ellipses next to it.
Now click Uninstall and confirm the graphics utility's uninstallation in the pop-up window.
When you have uninstalled the utility, follow the prompts on the screen and restart your computer.
Check if Windows tries to install a generic graphics driver after restarting.
If so, let it install and then check if Warzone dev error 5476 has been resolved.
---
Rebuild The Database Of The Play Station
If the Play Station's database is corrupt, you may experience dev error 5476 Warzone. Rebuilding the database of the Play Station may resolve the Warzone dev error in this case.
You should back up the essential console data before moving on. You should remove any discs from the console's disc drive (if present).
Firstly, boot the Play Station in Safe Mode and connect the controller to the console if necessary.
Scroll down to select the Rebuild Database option in Safe Mode.
After that, confirm the rebuilding of the Play Station's database and wait for it to finish. Depending on the size of your Play Station's contents, you may have to wait some time for this to complete.
After completing the rebuild, boot the Play Station into normal mode and check if Warzone has been cleared of the dev error code 5476.
---
Conclusion
We hope the methods discussed in this article have helped you fix dev error 5476 in Warzone.
However, if you follow the steps above, you should be able to resolve this issue easily and get back to gaming soon.
If the issue persists, contact online support for assistance. Remember to back up your data before trying any of the above-mentioned methods.
If you have any further queries or thoughts regarding this article, feel free to let us know in the comment section below.
Thanks for reading!
Leave a Comment