TechLatest is supported by readers. We may earn a commission for purchases using our links. Learn more.
Editing is an essential part of all types of video creation, and it becomes even more important when it comes to YouTube videos. With a huge number of videos available on YouTube, creating a niche for yours is a difficult task.
To make the viewers interested and keen on your videos, they must have good content/ideas and excellent presentation. So, post-production and editing come into play to make your videos look impressive and catchy. 
This video customization part can easily be taken care of by many YouTube editing software if you are a beginner; there is no need to jump into complicated and expensive tools that have a steep learning curve, as it will make the task even more difficult.
So now, what? There is no need to worry as several beginner-friendly editing tools are available, and this article will take you through them.
Important Things to Consider While Choosing A YouTube Video Editor As a Beginner
The search for YouTube video editing tools can be overwhelming, with multiple options available. The long list of these programs claims to come packed with a variety of features, and some of them look interesting. But as a beginner, you need to be selective and go for a program that best fits your budget and requirements. 
So, while choosing a video editor for YouTube as a beginner, consider the following factors that will help you make the right choice.
Needed basic and advanced features: The major purpose of any editing tool is to use its features, and thus while selecting the same, ensure that it comes with all the basic and a few advanced features you need. In addition to the basic editing features, check out the ones like motion tracking, multi-cam designer, chroma key editing, 360-degree editing, text editing, and more. 
Budget: Another major factor is the budget or the price you are willing to pay for an editing tool. Though free tools are also available, they have limitations and lack advanced features like other paid ones. So, decide upon the maximum amount you can pay and narrow the search down. 
Support for video format: The supported format is another important consideration when choosing an editing tool. Ensure that the tool you select is capable of editing the videos outputted from your device or camera. 
Simple-to-use and easy learning curve: The tool you are planning to invest in must be easy to learn as well as use. The learning curve should not be steep where you spend a long time just learning to use the features.
---
Top 10 YouTube Video Editors for Beginners
So, now that we know the factors to consider while selecting editing software for YouTube videos, it's time to learn about the top tools for beginners. Check out the list below.
This is one of the best editing tools available for Windows and Mac that will work for beginners and professionals alike. The drag-and-drop interface of the tool makes working easier, and all the needed editing features are available with the tool.
Some of the key ones include Instant Mode, Split Screen, Keyframing, Special effects, Speech-to-text, Text-to-speech, Color Correction, Auto beat sync, and more.
---
2. Adobe Premiere Pro CC
Adobe is known for its features and format support, and though preferred by professionals and advanced users, the tool is apt for beginners alike.
Almost all video formats and file types are supported by the software, including 8K footages; the program can also be used for processed VR and 360-degree videos. Not only videos but audio can also be customized using the program.
The program is available for Windows, Mac, and iOS devices. Another useful feature of the editing tool is its integration with other products of Adobe.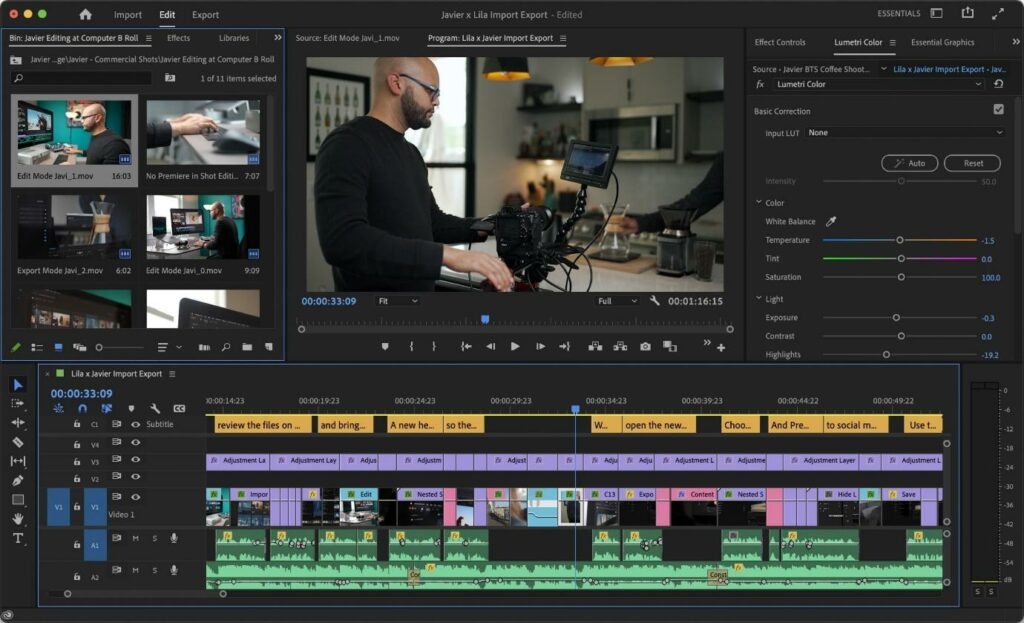 ---
3. Final Cut Pro X
Though this is an advanced Mac-based video editing tool, its simple interface also makes it suitable for beginners. Using the software, various features like transitions, effects, 360-degree video processing, and more allow for customizing the videos as desired. The tool also offers Format flexibility to take care of all your files.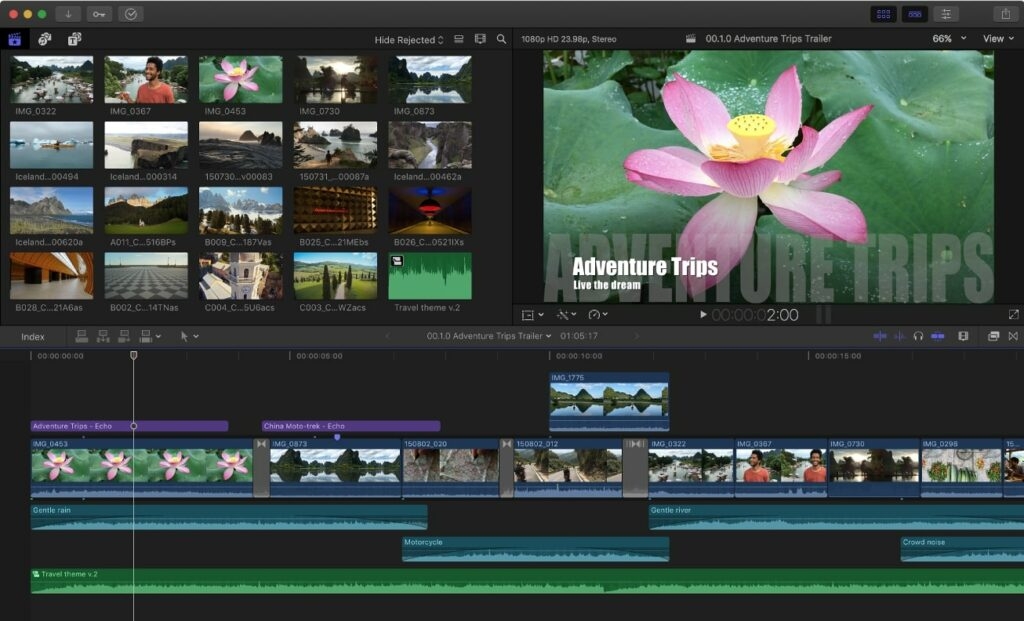 ---
4. Shotcut
This free and open-source video editing tool comes with multi-platform support and works on all the latest Windows, Mac, and Linux systems.
Simple to use, the program offers a customizable menu and comes with a variety of filters and blending modes to choose from. Features like audio filters, color correction, keyframing, and others are also supported.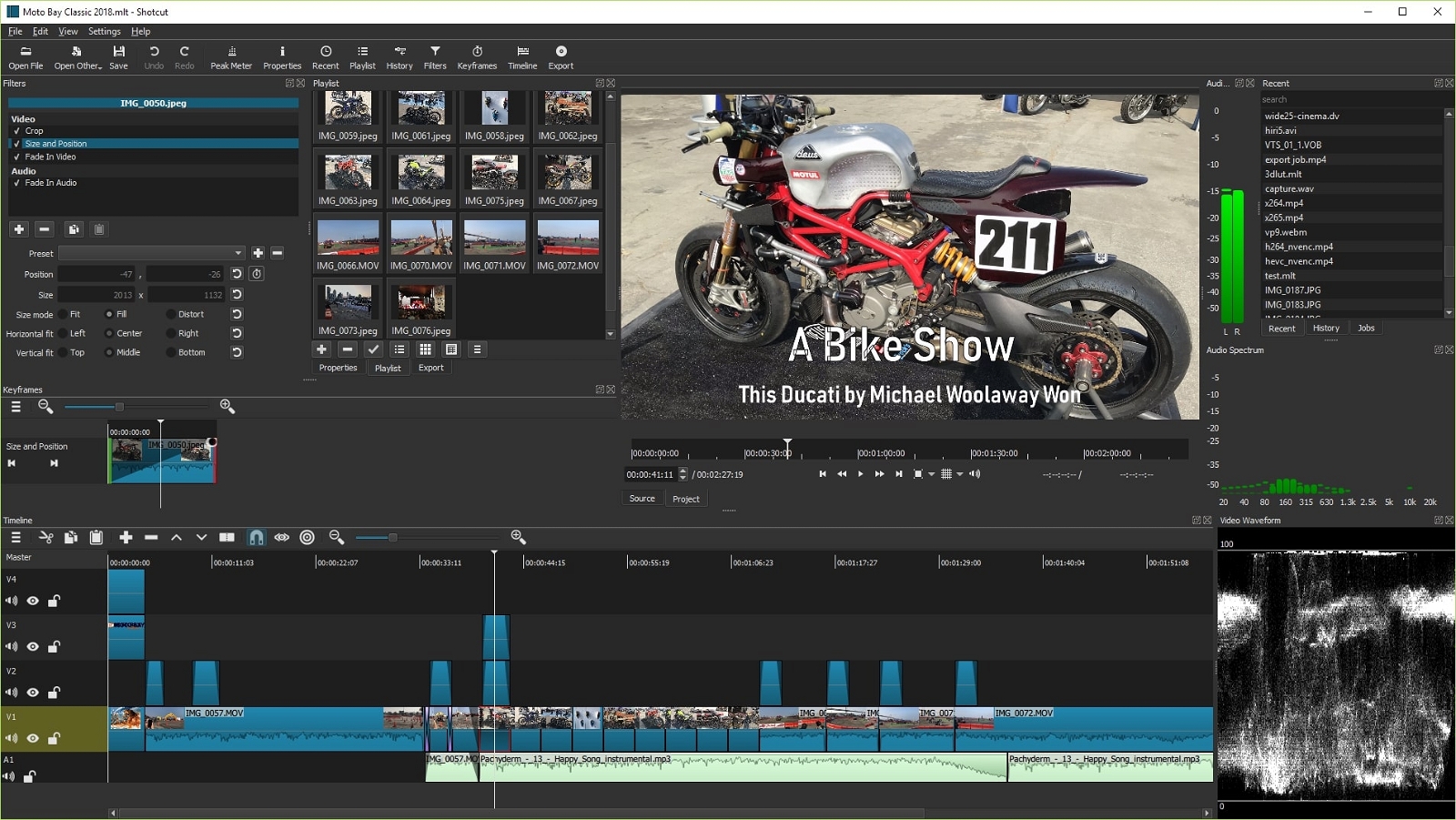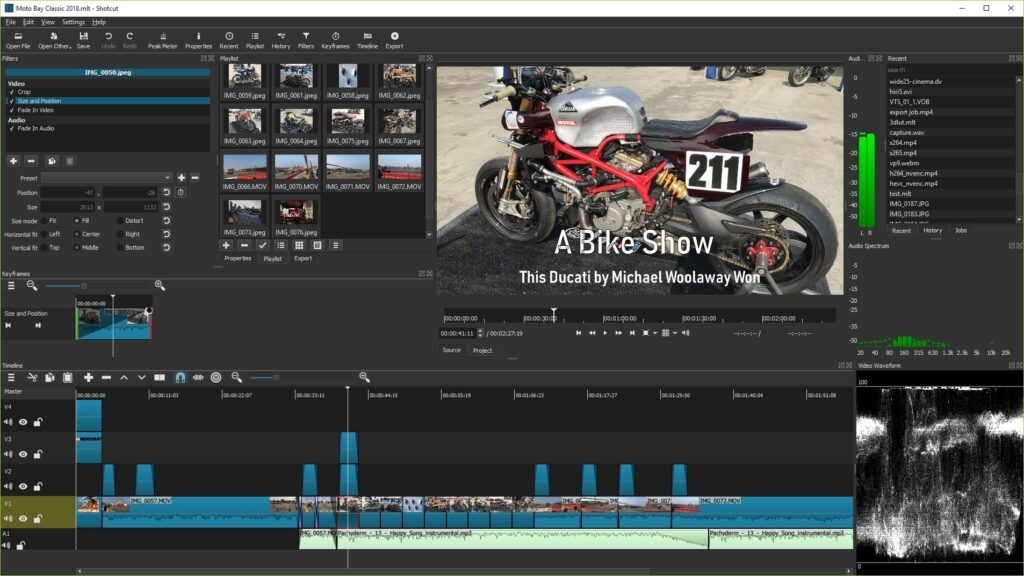 ---
5. Apple iMovie
Designed for Apple and iOS users, iMovie is a decent video editing tool that comes pre-installed with the system. The software features a user-friendly, intuitive interface and offers features like themes, transitions, filters, cinematic mode, split screen, and more. Using the software, 4K videos can also be edited.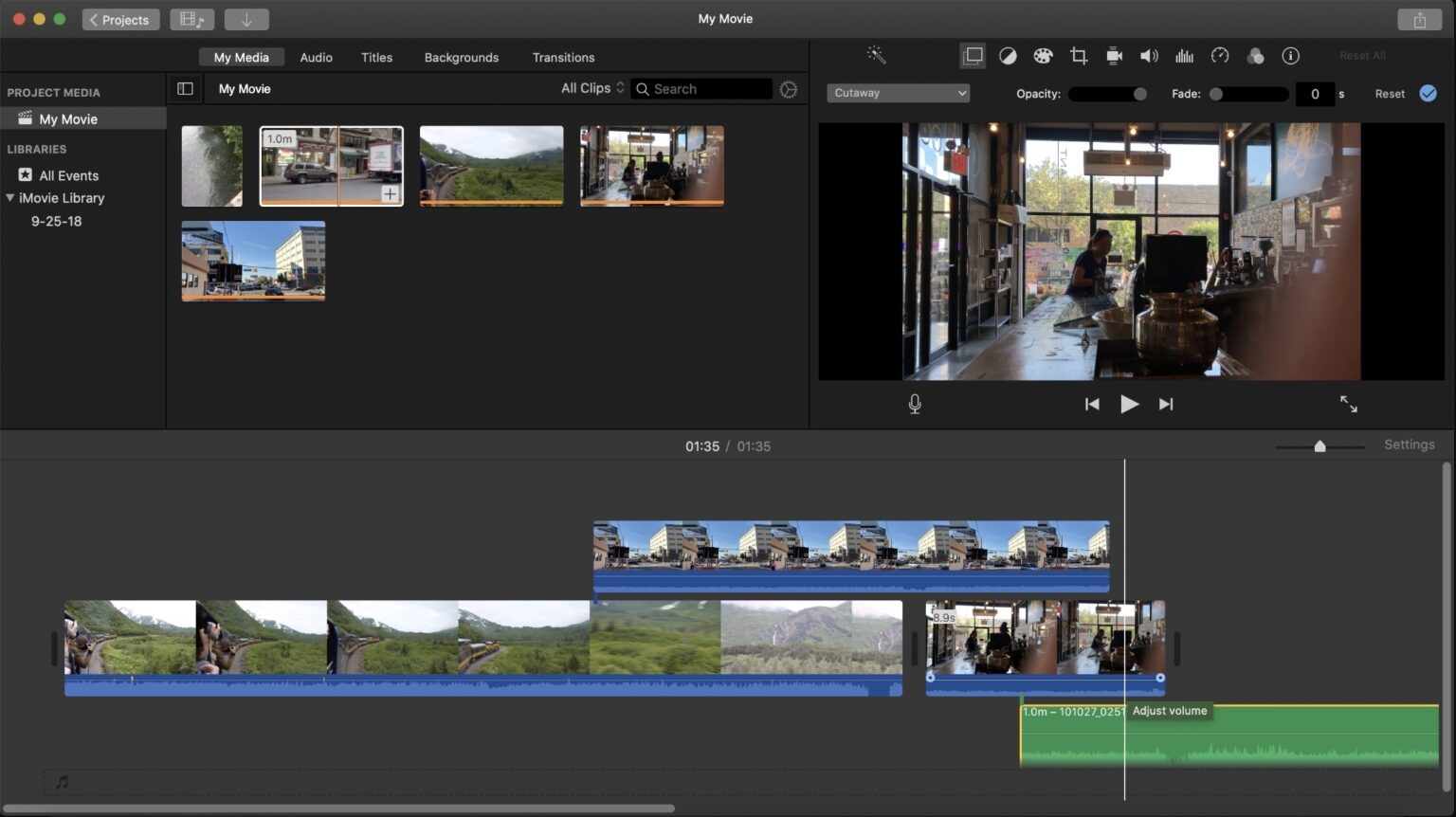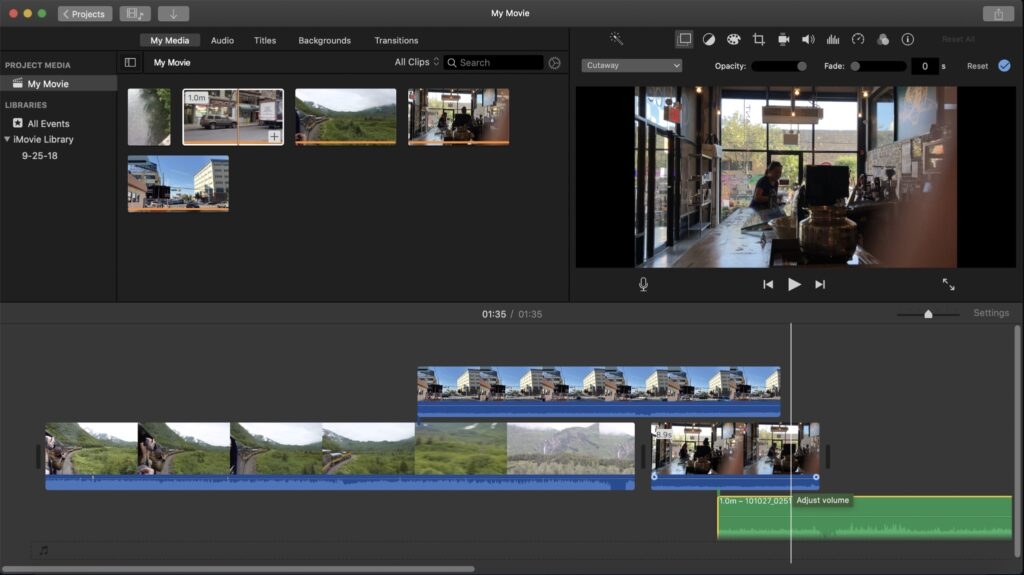 ---
6. Lightworks
Available for working on Windows, Mac, and Linux, Lightworks is another decent program for beginners for YouTube video editing as it comes with a user-friendly interface.
The desired video can be created using the software features like transitions, effects, voice-over, trim slip, backfill, and more. You can even edit your 4K, and 3D videos using the software, and the overall processing is very fast.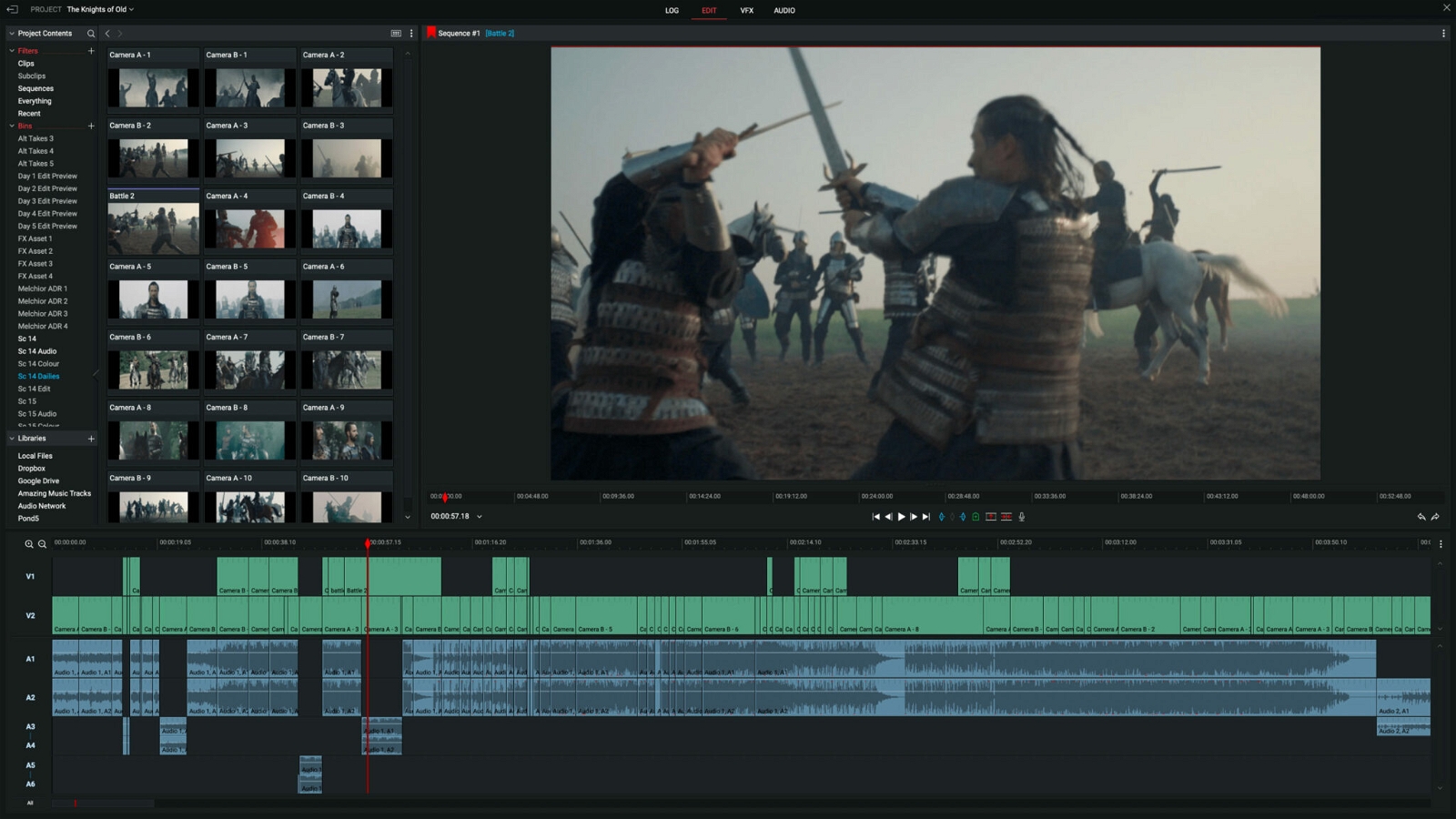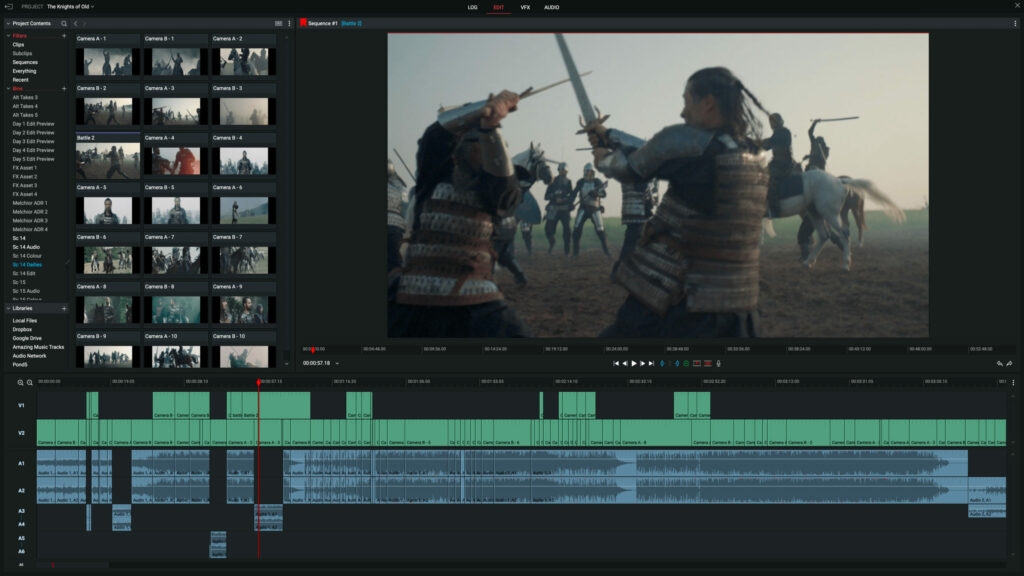 ---
7. HitFilm Express
To help you process videos quickly and easily, this is a good free-to-use tool. The software comes packed in with multiple readymade templates that work perfectly for first-time editors.
Using the tool, the videos can be customized using features like color adjustment, trimming, setting the green screen chroma key, video masking, and more. The software also supports editing 360-degree and 4-K videos. 
---
8. Blender
This free and open-source editing tool is mainly used for 3-D graphics, modeling, animations, VFX, and game creation. The software is available for Windows, Mac, and Linux systems and is used by beginners and professionals. Some key supported features include audio mixing, transitions and filters, live preview, and more. 
---
9. Windows Movie Maker
Though Windows Movie Maker is not as powerful as other editing tools in terms of supported features, it is apt if you are looking for some quick editing in a hassle-free manner.
Available for Windows PC, the software can be used for features like adding titles, cutting, trimming, adding transitions, creating a slideshow, and more. All popular and key formats are supported by the software.
---
10. Virtual Dub
This is another open-source tool that is free and aimed at beginners. Using the software, you can perform all basic functions like cutting, trimming, resizing, and more.
Large-sized videos can be processed using the tool, though the file format support is very limited. Using the software, you can even capture and assemble videos from the BMP and TGA files. 
---
What Makes Wondershare Filmora the Best YouTube Editing Software for Beginners
Wondershare Filmora is one of the most preferred tools for editing YouTube and other videos. Want to know what makes this tool apt for beginners, check out below.
Simple drag and drop interface: The software interface is user-friendly, where you can drag and drop your files to the program. The file-adding and editing process is hassle-free.
Variety of features: The software offers all the features you need to create an impressive video. Not only the video footage but also the audio files can be edited and customized using the software.
Multiple pricing and subscription plans: The software is available in multiple pricing plans so that you can choose the one that fits your budget.
Instant Mode: The software also supports an auto mode where multiple readymade templates are available; you need to add the video footage to the program, and the editing will be done automatically. 
---
Final Words
Look out for the features supported by various tools and their pricing plans to choose the most suitable one. Using an appropriate video editing tool will help make the editing task easier and quick so that desired footage can be created effortlessly. 
Leave a Comment