Highlights
BGMI was banned and pulled off from Google Play Store and Apple App Store about 8 months ago.
Kraftson announced the game's return in India, and it will soon be available on Google Play Store & Apple App Store.
Battlegrounds Mobile India will soon be available in India to download & play.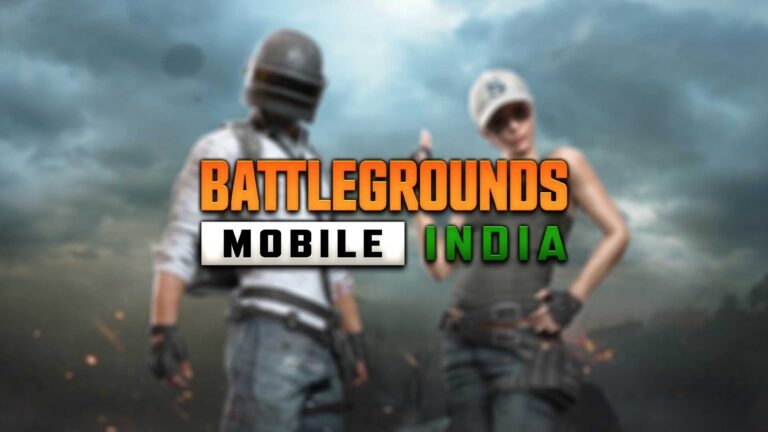 TechLatest is supported by readers. We may earn a commission for purchases using our links. Learn more.
Battlegrounds Mobile Indian is an Indian version of PUBG Mobile especially designed for India. It is an online multiplayer battle royale developed & published by Krafton, and it is one of the most popular games. However, it has been a rollercoaster ride for the game after launch as it has been a part of controversies and bans as well.
For those who don't know, BGMI was banned by the Ministry of Electronics and Information Technology (MeitY) in July 2022 due to data security issues. Now, almost one year later, the game is making a comeback which gives a ray of hope to the Indian gaming space.
BGMI developer, Kraftson announced the return of the game in India, and it will soon be available on Google Play Store & Apple App Store.
In a press release, Krafton CEO Sean Hyunil Sohn extended his thanks to the Indian gaming community for their support and also patience during the time it was away and announced that the game will soon be available to download.
Sean Also expressed his gratitude towards the Indian authorities for allowing them to resume operations for BGMI. In a statement, Sohn said, "We believe in the power of gaming to bring people together and create unforgettable experiences. We are committed to delivering exceptional products and services to our users in India and beyond and we look forward to continuing our journey with you".
Furthermore, Sean highlighted Krafton's deep commitment to the Indaming gaming space, emphasizing their First era approach as the cornerstone of all its efforts.
The company aims to invest in the Indian gaming industry and, give a vibrant ecosystem that fosters innovation & growth, and collaborate with local developers to enhance technological advancement
"To achieve our mission, we aim to augment technology in India by collaborating with local developers and promoting the use of cutting-edge technologies. We also recognize the importance of providing skilling and employment for Indian talent, which can help them nurture their skillset and thrive in the industry," said Sohn.
Continuing, the Kraftton CEO also thanked the fans for the enormous love received by BGMI in less than two years after its launch in India.
The battle royale achieved a landmark when it crossed 100 million users in just one year and also played a vital role an important role in building a strong Indian gaming ecosystem, such as hosting events & more.
Moving on, some of the BGMI users reported that the game server has gone down, which is another indication that the launch is imminent & developers are preparing a new server for the Indian users before the game relaunches.
In addition to this, the developers have mentioned that they have taken measures to comply with Indian laws. As per a report, Krafton was asked to take some measures to ensure the ban is lifted, and one of the main points was to change the color of the blood.
Well, previously, BGMI did change the color of the blood from red to green after its sibling PUBG mobile got banned. Though it would be interesting to see how the company implements it this time
Also, the upcoming re-launch of the BGMI will see a time limit being implemented in the game for hours of playing, and the company was asked to put a time limit to ensure players don't engage in gaming 24×7.
The game already has a time limit warning when playing for too long, and in this relaunch, it might become more strict and also make modifications to make it less addictive.
Now, Krafton hasn't revealed the date for the re-launch of the game. However, looking at the announcement and BGMI Indian servers being down gives it away that the game will soon be available to download & play.
Read: Affordable Apple AR/VR Headset to Follow Reality Pro
Leave a Comment