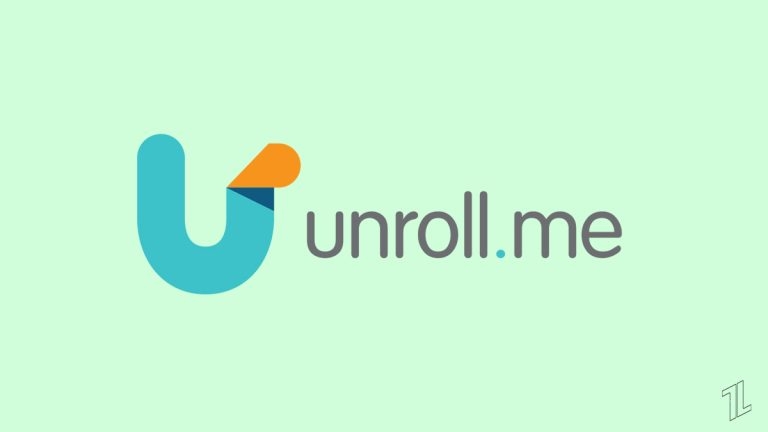 TechLatest is supported by readers. We may earn a commission for purchases using our links. Learn more.
Who doesn't hate seeing their mailboxes being flooded by lots of promotions, ads, and spam content?
Moreover, it is a daunting task to open the emails one by one and distinguish which is a useful email and which is not.
Fortunately, there is a service called 'Unroll.me' that helps in email management.
What is Unroll.me?
Unroll.me is an email management service that helps in maintaining your inbox clutter-free. You can focus on the important mail, as 'Unroll.me' does mass unsubscribing for you.
This company was founded in 2011, and since then, it has grown leaps and bounds. Currently, 'Unroll' comes with an email subscription, unsubscribing, and recommendation features.
This application is compatible with all major email platforms like Gmail, Outlook, Yahoo, etc. Android and iOS users can install the mobile application and start using it on their devices as well.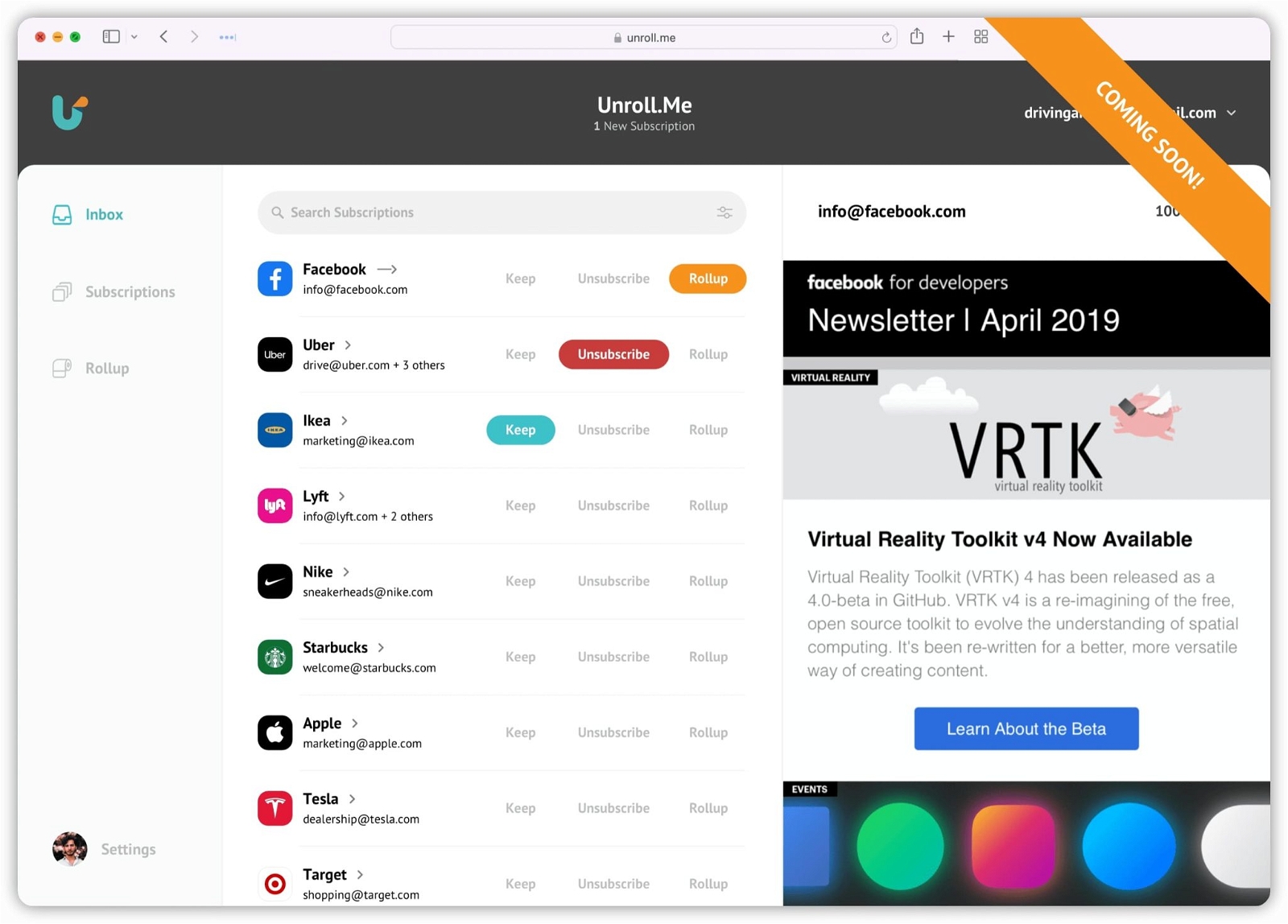 How much does it cost to use Unroll.me?
Unroll service is free to use. But, one must understand why the service is being offered for free.
This tool is developed by a renowned e-commerce company, Rakuten Intelligence, which offers its products through email marketing. When you confirm that you read the 'Terms and Conditions' of the website on the sign-up page, it allows the company to access your email data.
Once the company has your email data, this information is sold to other customers and clients. The only crucial information that the company doesn't share is your address and personal name.
Is Unroll.me Safe to Use?
Email and data privacy do not go hand in hand. Unroll.me had security issues in the past, and then it transformed to be transparent with its customers.
Currently, the company has improved its safety and security measures. They inform the users beforehand on what data they are going to collect and what they are going to do with the data.
Moreover, the company frequently audits for system vulnerabilities and ensures that there is no data or security breach. People who have access to the Unroll.me data are given the highest level of security training and are informed about the repercussions that happen if the data leaks.
How to Delete Unroll.me account?
If you are planning to delete the Unroll.me account, simply follow the steps below:
Navigate to the Unroll.me login page and enter your login credentials. Once you log in, click on the 'Settings' option, available on the top right.
Now, you will be taken to the settings page, where you can find the option 'Delete my account.' Click on that option.
Your subscription with the Unroll.me is now deleted.
Alternatives of Unroll.Me
If you are not interested in using the Unroll services, you can try using any of its alternatives like:
Native Unsubscribe Function
The native unsubscribe function is not a separate application. Indeed every email platform has the unsubscribe button. You need to manually open each email and click on the unsubscribe button. Since you do it manually, there is no chance of unsubscribing important emails.
Gmail Unsubscriber
This is a plug-in that can be used with Gmail. This tool scans for emails that look like subscription emails. Once it identifies the subscription emails, it automatically unsubscribes and generates a report of unsubscribing done on that day.
Clean Email
This tool works similarly to Unroll.me. However, this tool has more features compared to Unroll. You can sort the emails based on folders like receipts, social media, etc. The subscription for this tool starts from $8 per month.
Now, if you are not interested in the Unroll.me subscription, you can uninstall it by following the next section.
Frequently Asked Questions
What data is collected by Unroll.me?
Usually, Unroll.me collects transaction emails like the purchase receipts, email subscriptions, and online shopping-related emails.
How does Unroll.me use the collected emails?
The collected emails are shared with Rakuten's Intelligence trend analysis. Once the data is filtered, it is sent to industries like airlines, logistics, and other e-commerce platforms.
Some of the renowned companies that use the Unroll.me service are General Mills, Johnson, and Johnson, and The Clorox Company.
Conclusion
If you are highly concerned about the privacy of your email, we suggest you not to use the Unroll.me subscription. Instead, try unsubscribing to the emails manually or use any of the Unroll.me alternatives mentioned above.
Leave a Comment