Highlights
Apple is reportedly developing health-related features for its AirPods and AirPods Pro, including body temperature measurement, hearing health assessment, and detection of potential health threats.
The new health features aim to improve on existing capabilities, allowing users to track their health condition over time and take proactive measures.
The next-gen AirPods are rumored to include a hearing health test, body temperature monitoring, a switch to USB-C charging, and other improvements.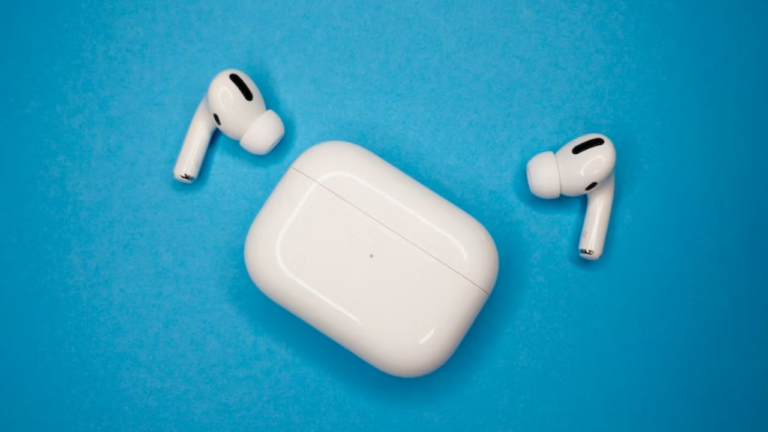 TechLatest is supported by readers. We may earn a commission for purchases using our links. Learn more.
According to Bloomberg's Mark Gurman, Apple is working on health-related features for its AirPods and AirPods Pro. These possible functions might include the capacity to measure body temperature, assess hearing health, and detect potential health threats.
The planned improvements would build on the AirPods Pro's existing health-related features, such as Live Listen and Conversation Boost. Live Listen uses the iPhone's microphone to enhance surrounding noises for improved hearing, whereas Conversation Boost amplifies speech directly in front of the user for greater comprehension in loud environments.
The new health-related features seek to outperform current capabilities by allowing users to track their health condition over time. This might be useful in recognizing possible health hazards early on, allowing individuals to take proactive efforts to avoid them.
It should be emphasized, however, that these health features are still in the development stage, and their release date is unknown. Gurman estimates that the functionalities will be implemented into AirPods and AirPods Pro in two to three years.
In his weekly Power On email, the next version of AirPods will include a hearing health test that uses tones and noises to build an audiogram. This function is intended to help users assess their hearing ability. While third-party apps are now available for this reason, including this capability within Apple's own earphones would eliminate the need for separate software.
According to rumors, the next-generation AirPods may also integrate body temperature tracking. These earbuds might measure internal body temperature by using sensors in the ear canal, thereby assisting users in identifying health concerns at an early stage.
Apple Watch Series 8 and Watch Series 8 Ultra already include body temperature tracking, although this feature is limited to sensing temperature when sleeping. Continuous body temperature monitoring using the next-generation AirPods would be more useful for spotting potential health issues.
Aside from health-related capabilities, the next-generation AirPods are rumored to include a USB-C charging connector, a significant shift from the present Lightning charging port utilized in previous AirPods models. This switch would allow for greater interoperability with a broader range of devices and chargers.
Although Apple has not yet revealed a particular release date for the next-generation AirPods, Gurman believes they will be available in 2024.
Other speculated AirPods improvements include a more compact design, enhanced noise cancellation, a longer battery life, and spatial audio capability. These improvements would boost the attractiveness of the next-generation AirPods, presenting them as a significant development in the wireless earbuds industry, especially with their increased health and audio capabilities.
Apple has been increasing the variety of health-related features across its devices in recent years. The Apple Watch, for example, already has a number of health-tracking functions, such as heart rate monitoring, ECG monitoring, and fall detection. Furthermore, speculations say that Apple is working on a new health-focused device named "Apple Health."
The addition of health capabilities to AirPods and AirPods Pro would be a huge step forward for Apple, making these wireless earbuds even more enticing to people who value their health and well-being.
Source: Bloomberg
Leave a Comment