Highlights
A lot of heat is generated when a powerful CPU is operating, like the 7950X3D. So, it is important to choose a good motherboard to avoid these things.
As part of AMDs of high-end desktop CPUs, the 7950X3D Processor belongs to the Zen 4 microarchitecture.
Gaming, video editing, 3D rendering, and other CPU-intensive tasks are common uses for their powerful performance.
If you plan to buy the 7950X3D, we suggest that you try some great motherboards described in this guide.
TechLatest is supported by readers. We may earn a commission for purchases using our links. Learn more.
The motherboard is one of the essential components of a computer system. It provides the connection between all the other parts of the computer and serves as its backbone.
Due to the demands of the latest processors and graphics cards, a powerful motherboard is required. Regarding performance, the 7950X3D is a powerful processor that is especially geared toward gaming and content creation.
In this article, we will look at the best motherboards for the AMD Ryzen 9 7950X3D.
The AMD Ryzen 9 7950X3D Processor
It is currently the most powerful desktop processor from AMD. As part of the Zen 4 core microarchitecture, it is designed for enthusiasts and content creators who intend to use their computers for the longest time possible.
Due to its 16 cores and 32 threads, the processor can handle even the most challenging tasks. With a base clock speed of 3.1 GHz, the 7950X3D can be overclocked to 5.9 GHz.
---
Factors to Consider When Choosing a Motherboard for the 7950X3D Processor
Depending on how the motherboard interacts with the other components in the computer, the 7950X3D processor plays an important role.
A good motherboard must ensure no bottlenecks or performance problems for a processor to perform at its maximum pace.
Furthermore, high-quality components will ensure the stability and reliability of the system.
For the 7950X3D Processor, there are several factors to consider when selecting a motherboard. To keep in mind here are a few things to consider:
Socket Type: Your motherboard must support the AM5 required for the 7950X3D Processor.
Chipset: Motherboards are classified by their chipsets. Using the X670E, X670, B650E, and B650 with the 7950X3D Processor is recommended.
Power Delivery: The motherboard's power delivery system is crucial for the Processor to perform well. In order to ensure stable and reliable performance, look for a motherboard with high-quality VRMs and a robust power supply.
RAM Support: Only 7950X3D processors support DDR5 memory. It is advisable to choose a motherboard that can support at least 64 GB of RAM, and overclock the memory.
PCI-E Slots: If you want to support multiple graphics cards or other high-bandwidth devices with the 7950X3D Processor, look for a motherboard with several PCI-E slots.
Cooling: 7950X3D processors can get hot, so look for motherboards with great cooling features, such as heatsinks and fans.
Audio: To enhance your gaming or content creation experience, choose a motherboard with high-quality Audio.
---
Best Motherboards for AMD Ryzen 9 7950X3D Processor
#1. Gigabyte X670E Aorus Master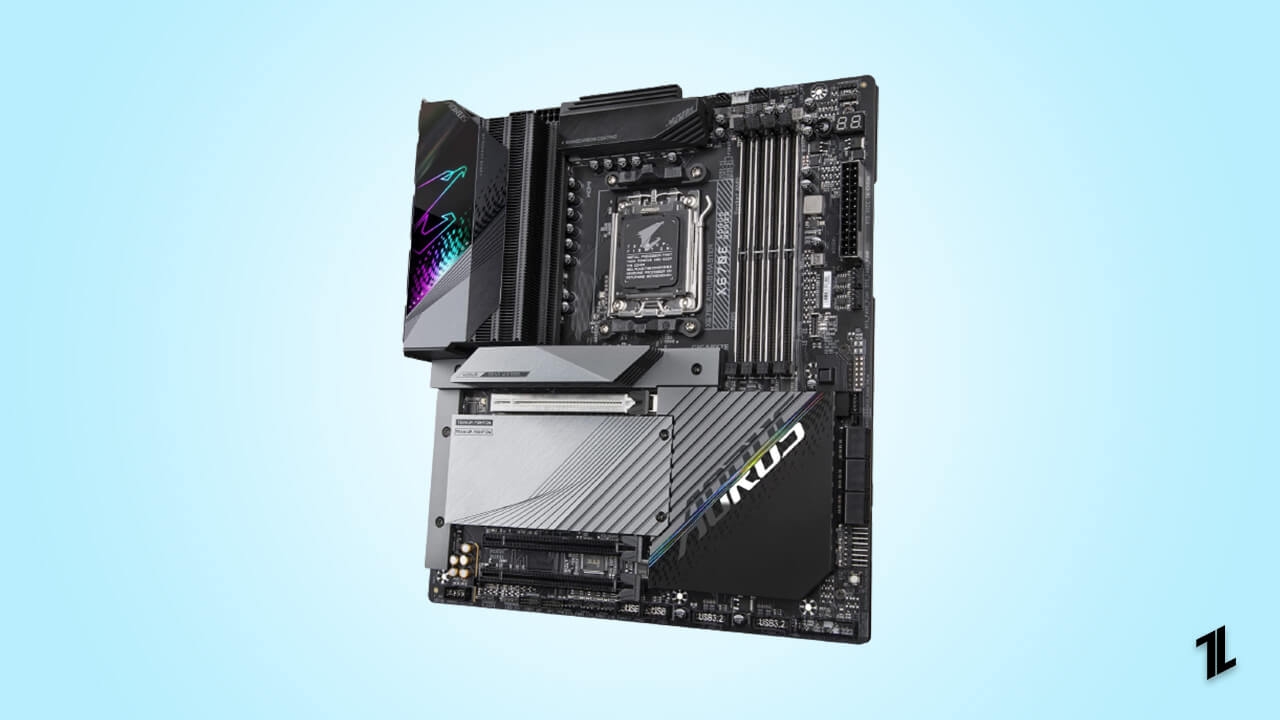 We recommend Gigabyte's X670E Aorus Master as the best motherboard for X670E processors. Regarding performance, it just delivers where it matters on the AM5 platform.
In addition to its excellent I/O capabilities and above-average power delivery mechanism, the board also has dedicated heat sinks for all M2 slots, which makes it very affordable compared with its competition.
Gigabyte is not quite as good as Asus or MSI, but it is now consistently delivering BIOS updates that, in time, should resolve some issues users have expressed (such as slow boot times).
Currently, there are no better options for AMD 7950X3D, and 7900X3D build aspirants in terms of overall value and performance.
Pros
It is extremely cost-effective

Power delivery is stable and efficient thanks to a well-designed 20 Phase VRM

With plenty of IO options, it's a capable entry for both work and play

For Gen 5 drives, dedicated NVME cooling reduces the thermal load but does not compromise performance
Cons
Boot times are slow with stock bios; therefore, you need to update it in order to get decent boot times
---
#2. ASUS ROG Crosshair X670E Extreme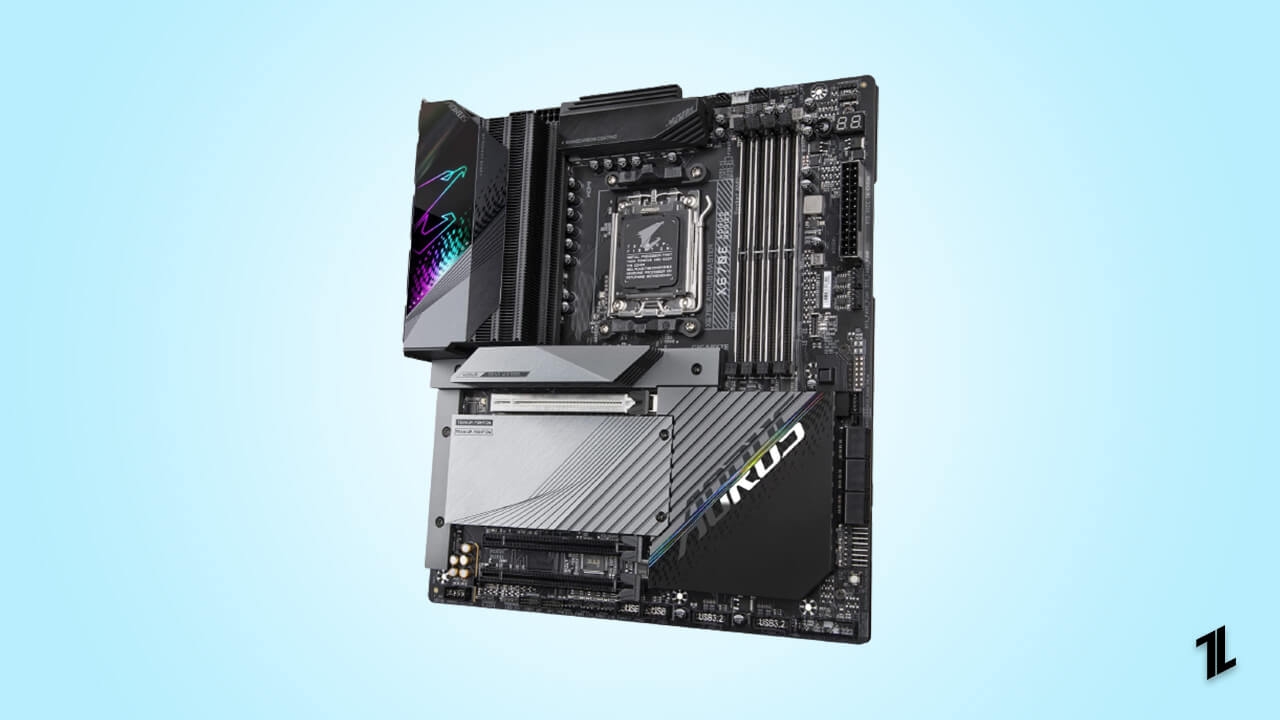 With the ROG Crosshair X670E Extreme, ASUS provides a Crosshair Formula for AMD processors, which makes up for the absence of a Crosshair Formula from ASUS.
In addition, ASUS is betting that the AniMe Matrix LED display will benefit the Crosshair in the same way that it has helped the ROG Zephyrus lineup.
If you're looking for a premium AM5 experience, the ASUS ROG Crosshair X670E Extreme delivers impressive I/O, an integrated Crosshair design, and native support for USB4.0.
It's disappointing that ASUS skimps on a dedicated DisplayPort and leaves users to choose USB-C 4.0 ports instead, particularly for a motherboard that's supposed to cover all the bases. 
Although the X670E has plenty of extras, the lack of Crosshair Formula does seem a bit disappointing because Asus does not have anything like the Z790 chipset competitor supporting Intel 13th gen processors in the sub-$800 range; for consumers who want a high-end motherboard without spending over $1,000, the Extreme might be a bit too much.
Pros
An excellent-looking X670E motherboard

It comes with USB 4 support out of the box

Asus' software suite is miles ahead of its competitors

Games that upgrade once a decade can benefit from 10Gb Ethernet's future-proofing
Cons
Despite its features and looks, it's hard to justify the price

For those without a discrete GPU, USB-C adapters might be a necessity
---
#3. ASUS ROG STRIX X670E-I GAMING wifi
With an ASUS ROG STRIX X670E-I GAMING wifi motherboard, you get a lot of functionality in a small package with plenty of options. '
The motherboard can be fine-grained and controlled externally through its ROG Strix HIVE component during operation. Despite its small size, it offers high overclocking potential and power stability.
Furthermore, with a complete X670E chipset built-in, it's the most powerful M-ITX option, allowing you to squeeze a lot of power into a small package.
In M-ITX builds, however, it runs considerably warmer, which is a general complaint by users online due to limited expansion slots.
Pros
Excellent performance in an M-ITX form factor

In an M-ITX form factor, a dedicated PBO button is a nice touch

ROG STRIX HIVE gives users more control on the side if necessary without sacrificing the form factor they prefer
Cons
Limited expansion options such as RAM, PCI-E slots, and M2 upgrades
---
#4. MSI PRO X670-P Wifi ProSeries 
The MSI Pro X670-P wifi PRO Series Motherboard is one of the best budget motherboards for AMD Ryzen 9 7950X3D processors that check all the right boxes.
There are plenty of IO options on this board – including wifi 6E native support and HDMI and DP ports built into the board, something some of the more expensive motherboards skipped or worked around.
Despite being quite expensive, the MSI PRO X670-P wifi Pro Series Motherboard is still the best value for money Ryzen 9 7950X3D motherboard you can get.
Pros
The price is very reasonable

Integrated HDMI/DP ports on the motherboard

An entry-level X670 Motherboard, it has wifi 6E support

With Ryzen 9 X3D CPUs, this excellent power delivery system should work perfectly
Cons
There are reports that the unit needs a bios update right out of the box
---
#5. MSI MEG X670E GODLIKE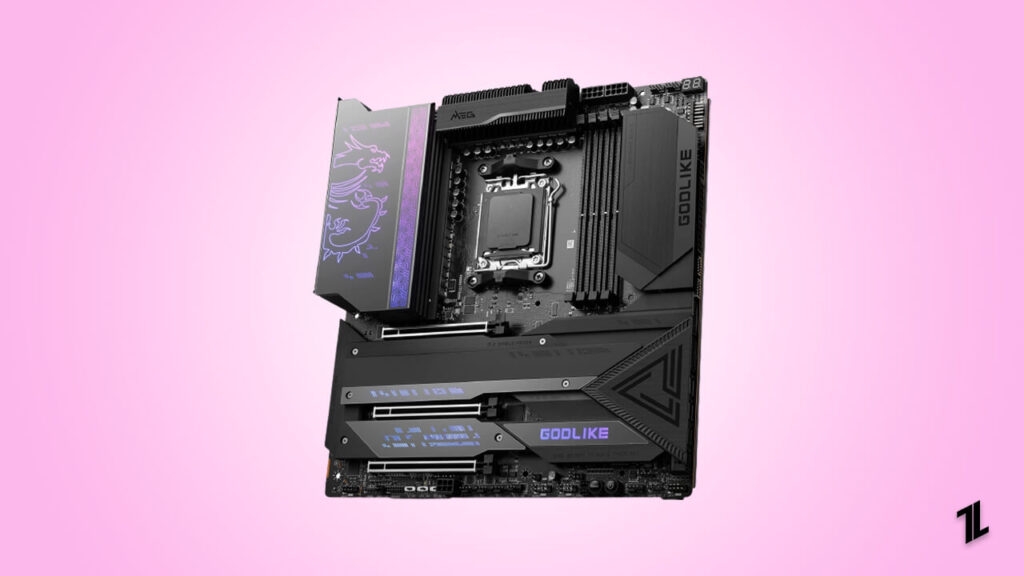 There are three PCIe 5.0 x16 slots available on Godlike. If you use two cards, you will use an x8x8x4 configuration. For single cards, you would use an x16/0/4 setup.
Four M.2 slots are available, one of which is powered by the CPU at Gen5, while the chipset fuels the other three at Gen4. Through eight SATA 6GBps connections, legacy storage is available.
In total, fifteen USB 3.2 ports are available with this solution. There are seven USB 3.2 Gen2 type-A connectors on the rear I/O and two USB 3.2 Gen2x2 connectors on the front. If your chassis supports USB 3.2 and 2.0, six USB 3.2 ports and four USB 2.0 ports can be added internally.
Pros
DDR5/PCIe 5.0

10Gbe networking

M-Vision touchscreen panel
Cons
No USB4 and DisplayPort

Hard to justify the price
---
Wrap Up
It is crucial to select the right motherboard for the 7950X3D Processor in order to achieve maximum performance and stability.
Nevertheless, each of these is a terrific processor for the 7950X3D, featuring a high-quality Audio system, quad-channel memory, multiple PCI-E x16 slots, and comprehensive cooling systems.
You should consider the factors we mentioned before when choosing a motherboard for the 7950X3D Processor, such as the socket type, chipset, power delivery, RAM support, PCI-E slots, cooling, and Audio.
So, that's all we have for you in this article. We hope that this guide has helped you. For more info, comment below and let us know.
Related Resources:
Leave a Comment