Highlights
Maintaining the optimal performance and longevity of your PC components requires effective cooling. PC fans play a vital role in this. They dissipate hot air from inside your computer's case and keep it running smoothly.
If you're looking for the best PC fans in 2023, your search ends here!
This article will review the best PC case fans available on the market and help you choose the right one for your needs. So keep reading!
TechLatest is supported by readers. We may earn a commission for purchases using our links. Learn more.
Are you a gamer or a regular PC user looking to keep your system cool and running smoothly? If yes, it's time to invest in a high-quality PC case fan.
A quality fan will help remove hot air from your computer's case and ensure everything runs at its best. By choosing a reliable fan, you'll also keep your system cool and quiet.
In this blog post, we'll share a list of the six best PC fans available today so you can find one that will effectively dissipate heat for years to come.
We've handpicked these fans based on their performance, noise levels, size, user reviews, and price.
Let's jump into our top recommendations!
The Top 6 PC Fans You Can Buy in 2023
Here are the top 6 best PC case fans in 2023 that help to keep your computer cool and quiet:
Noctua NF-P12 redux-1700 PWM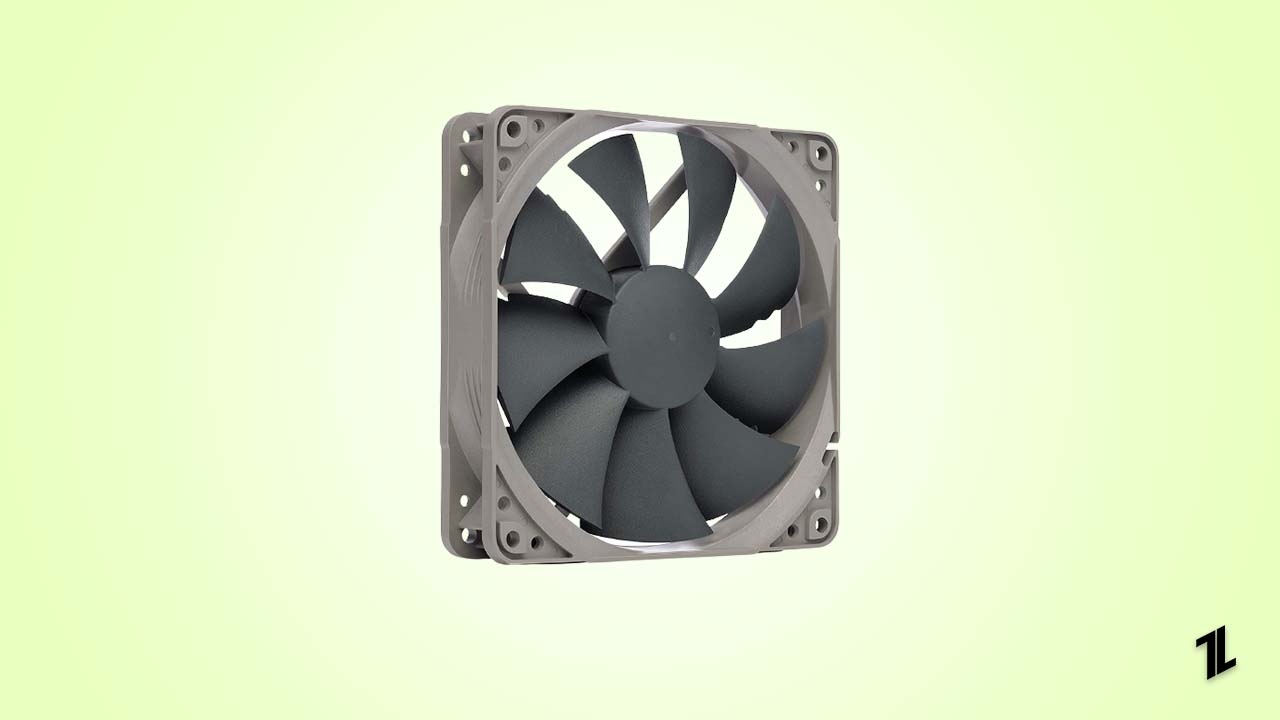 Key Specifications
Brand: Noctua
Size: 180 x 170 x 32 mm
Noise Level: 25.1 dB
Connector: 4-Pin
Max. Rotational Speed: 1700 RPM
Airflow: 70.74 CFM
If you've ever shopped for PC case fans, you probably know about Noctua. Their fans are reliable and perform well. The Noctua NF-P12 redux-1700 PWM is an excellent choice if you prioritize performance over flashy looks.
I've been using this high-performance cooling fan as a rear computer case fan since February 2023, and I'm really happy with it. It's quiet, which is a big improvement from my previous fan. It fits perfectly in my case without any issues. I like the neutral color because it doesn't clash with the rest of my setup.
This 120mm fan offers an RPM range of 450 to 1700 RPM, which can move a decent amount of air. It's also a quieter fan, with a decibel rating of 25.1 dB.
Some users have said that the fan is noisy, but I personally haven't experienced this issue. In my personal experience, this fan maintains a great balance between performance and quietness, supporting automatic motherboard speed control. It provides powerful airflow when needed and remains virtually silent at idle.
Also, this model uses a four-pin PWM connector, allowing for decent control over fan speed.
Keep in mind that the Noctua NF-P12 redux-1700 PWM does not come with RGB lighting or any lighting at all. This may be a positive aspect for some users, but if you desire an RGB fan, you'll need to consider other options.
I highly recommend this fan if you want a high-quality, quiet, and effective cooling fan for your computer case. I've had great results with the fan. It keeps my PC cool and running smoothly.
---
ARCTIC F12 PWM PST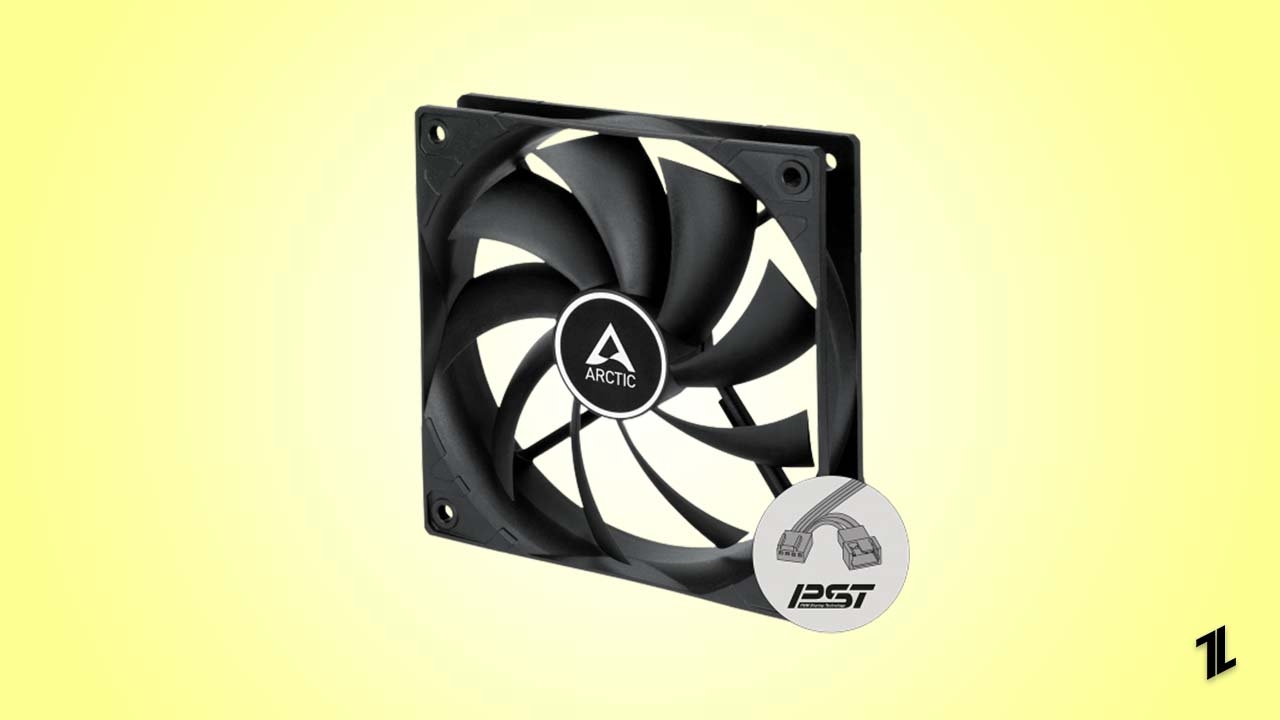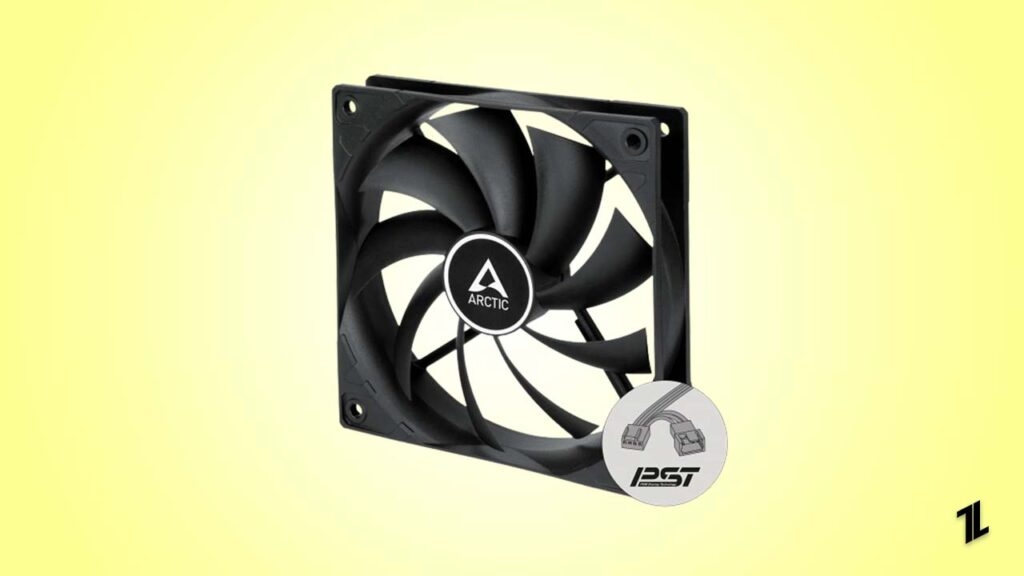 Key Specifications
Brand: ARCTIC
Size: 120 x 120 x 25 mm
Noise Level: 10.64 dB
Connector: 4-Pin
Max. Rotational Speed: 1350 RPM
Airflow: 53 CFM
ARCTIC F12 PWM PST takes the second spot in our list of the best PC case fans in 2023. It's one of the cheapest PC fans out there. Despite being inexpensive, it works well and gives you control over your fan settings.
The fan is 120 x 120 x 25 mm in size and has a maximum speed of 1350 RPM. It's not too loud, with a noise level of only 10.64 dB.
If the main noise in your PC comes from the GPU fans, you can reduce noise in your PC by adjusting the GPU fan curve. The airflow is decent for regular PC use, but it might not be enough for heavy gaming PCs that generate a lot of heat.
One interesting feature is the PWM sharing technology (PST). If your motherboard doesn't have many slots for fans, you can connect multiple fans together using PST. This makes it easy to control them all from a single connector.
The ARCTIC F12 PWM PST comes in black or white and can be bought in packs of four or five. So, if you're on a budget but still want effective cooling, these fans are a good option. They are quiet, easy to install, and provide good airflow.
---
Corsair QL Series, Ql120 RGB
Key Specifications
Brand: Corsair
Size: 120 x 120 x 25 mm
Noise Level: 26
Connector: 4-Pin
Max. Rotational Speed: 1500 RPM
Airflow: 41.8 CFM
Next, we have a Corsair QL Series Ql120 RGB LED fan. It is one of the best RGB fans available in 2023.
With 34 RGB LEDs per fan, they create a stunning visual display. Their fan blades are semi-transparent, and they feature four lighting zones. With these four lighting zones and 34 LEDs, the Ql120 RGB fans can produce stunning colors in any direction.
They also come with the compact iCUE lighting Node Core and Corsair iCUE software, which make it easy for you to control the RGB lighting.
Despite spinning at just 1,500 RPM, these 120mm RGB fans can generate an airflow of 41.8 CFM, providing excellent cooling with minimal noise.
You can use them as intake or exhaust fans. Along with their impressive performance, they also offer beautiful lighting effects, making them a versatile choice for RGB enthusiasts.
---
Cooler Master SickleFlow 120 ARGB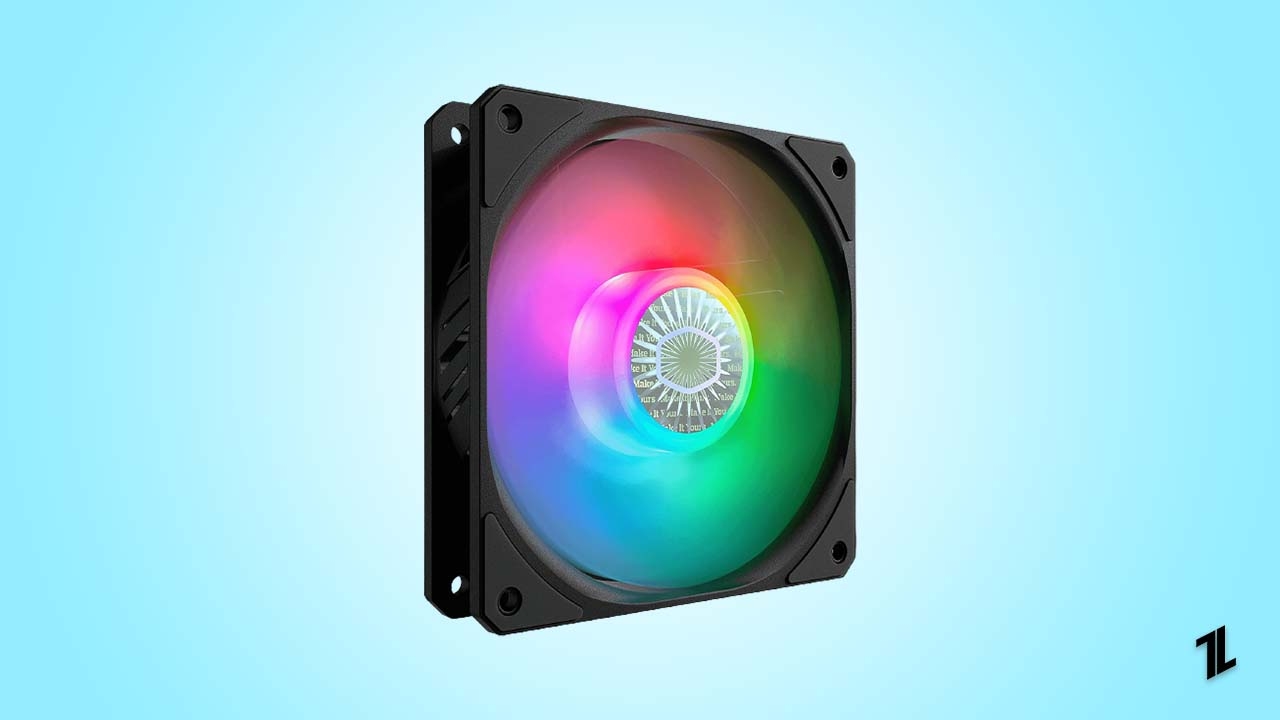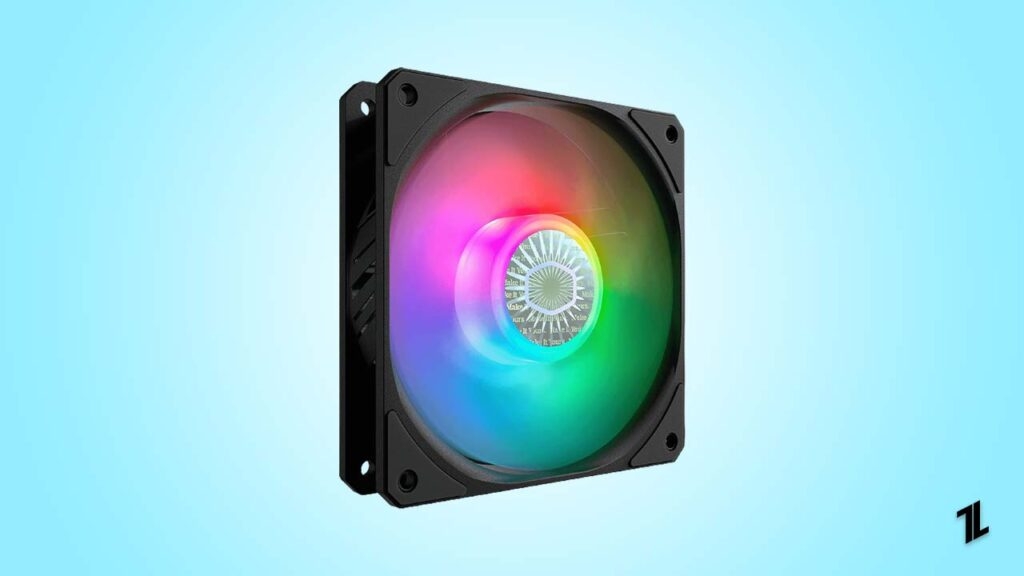 Key Specifications
Brand: Cooler Master
Size: 120 x 120 x 25 mm
Noise Level: 27
Connector: 3-Pin
Max. Rotational Speed: 1800 RPM
Airflow: 62 CFM
Cooler Master SickleFlow 120 is a really cool PC fan that has built-in RGB lights. It's a versatile fan because it has both ARGB connectors and a separate PWM plug, so you can use it with different lighting setups.
What makes this fan even more appealing is its milky white blades, which help spread the light and make the colors really pop. To get the most out of it, you should connect it to a motherboard that supports ARGB, like the Asus Aura, ASRock RGB, or MSI RGB.
The fan itself is designed in a square shape to provide strong airflow and keep your CPU cool. It's also designed to reduce noise, so it runs quietly.
The SickleFlow 120 ARGB fan can be as quiet as 12 dBA on the lowest setting. They achieved this by adding rubber padding and a special silent driver that keeps the blades rotating smoothly. That means no annoying vibrations or clicking sounds from the fan.
---
CORSAIR iCUE SP120 RGB
Key Specifications
Brand: Corsair
Size: 120 x 120 x 25 mm
Noise Level: 26.5 dB
Connector: 4-Pin
Max. Rotational Speed: 1500
Airflow: 47.7 CFM
Corsair is known for its high-quality PC products, and its iCUE SP120 RGB Elite fan is no exception. This fan offers a unified RGB ecosystem, allowing you to have complete control over your setup's RGB lighting.
It's considered one of the best choices for PC case fans due to its impressive features. Even though this PC case fan is pricey, it is worth every penny.
The iCUE SP120 RGB Elite fan is designed for high-performance cooling. It has anti-vortex vanes in its blades that direct airflow and concentrate cooling, resulting in improved cooling performance whether you use it for intake, exhaust, or with liquid cooling.
Despite its powerful performance, the fan operates quietly, with noise levels as low as 18 decibels. It provides ample airflow to keep your system cool and can be controlled through PWM, allowing for speeds ranging from 550 RPM to 1,500 RPM. It can push up to 47.7 CFM of air with 1.46mm-H2O of static pressure.
One of the standout features of this fan is its eight individually addressable RGB LEDs. These LEDs create stunning lighting effects that can be customized using the Corsair iCUE software. If you're looking for RGB PC case fans, the iCUE SP120 RGB Elite is definitely worth considering.
You can easily set up this PC case fan with the Corsair Commander Pro or the lighting hub.
In summary, the Corsair iCUE SP120 RGB Elite fan combines exceptional cooling performance with customizable RGB lighting effects. With its quiet operation and advanced features, it's a top choice for PC enthusiasts who want both style and functionality.
---
Thermaltake ToughFan 12 Turbo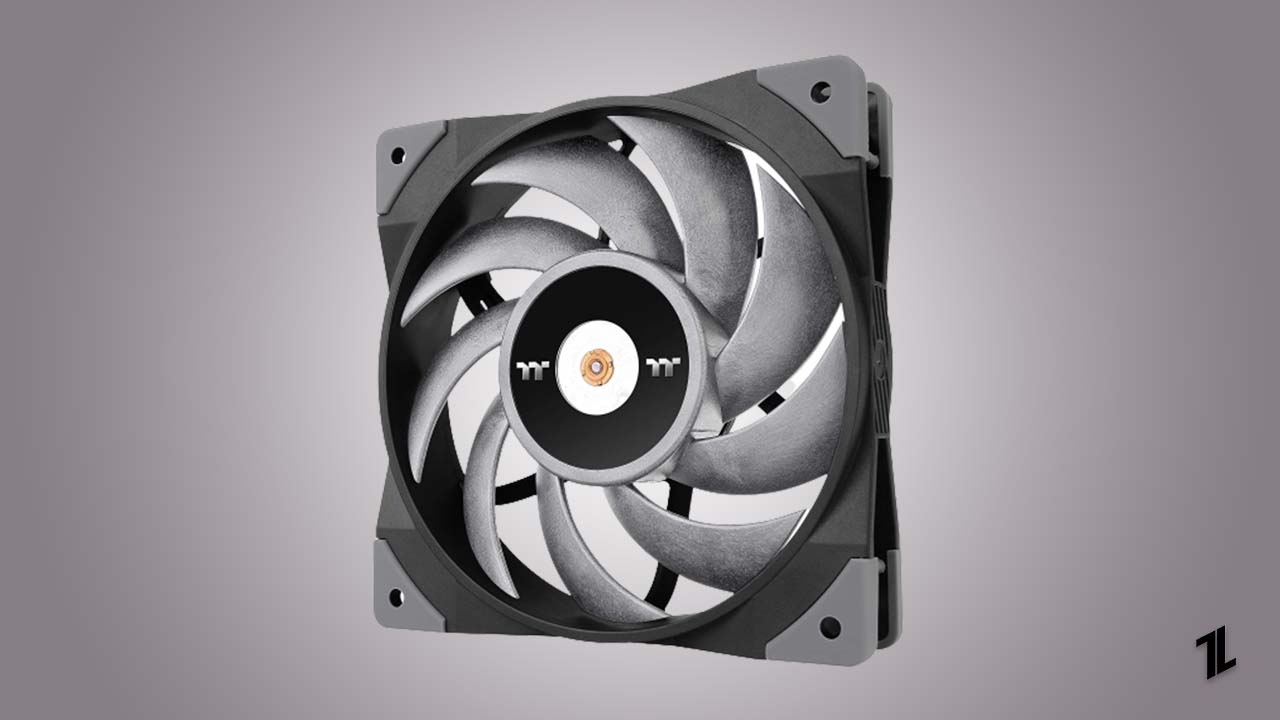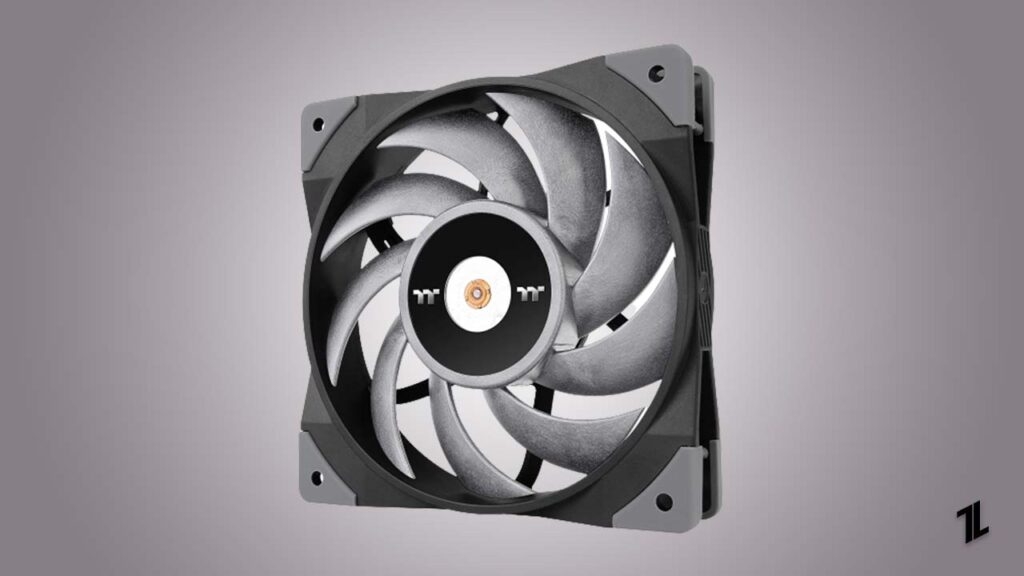 Key Specifications
Brand: Thermaltake
Size: 120 x 120 x 25 mm
Noise Level: 28.1 dB
Connector: 4-Pin
Max. Rotational Speed: 2500 RPM
Airflow: 72.69 CFM
The ThermalTake 12 Turbo cooling fan focuses on performance rather than flashy looks. These fans are not your average ones. They excel in high static pressure, making them perfect for radiators and tight spaces. If you want to enhance your CPU cooler or build a custom system, these are the fans you need.
Although they come with a higher price tag, the Thermaltake Toughfan 12 Turbo offers impressive specs. This fan is PWM controlled, reaching a maximum speed of 2,500RPM. With an airflow of 72CFM and an air pressure of 3.78mm-H2O, it performs admirably.
However, it's not the quietest option available. At its highest speed, it produces a noise level of 28.1 dBA, which is louder than other choices. But if you run it at lower speeds, it will be quieter.
If the Turbo version doesn't fit your needs, you can opt for the non-Turbo model and save $5 per fan. These fans have a slightly lower maximum speed of 2,000RPM but offer quieter operation. The choice depends on your priorities.
---
Conclusion
As you can see, we've shared the six best PC fans that you can buy today on the market. These fans offer an excellent balance of performance, noise levels, and price. They're perfect for both high-end gaming rigs, and budget builds.
So, which fan is right for you? It depends on your needs and budget. If you're looking for the best of the best, the Noctua NF-P12 redux-1700 is your best bet. It's quiet, efficient, and it offers excellent airflow.
But if you're on a tight budget, the Arctic F12-120 is a great option. It's not as quiet as the Noctua fan, but it's still a great value for the price.
We hope this article has helped you to find the best PC fan in 2023.
Which PC fan are you going to choose? Do you have a favorite PC fan I missed? Let us know in the comments below!
Further Reading:
Leave a Comment