Highlights
120mm AIO CPU coolers are popular among PC builders looking for compact and affordable cooling solutions.
They are compact and inexpensive. They look good and provide sufficient cooling for entry-level and some mid-range CPUs.
To help you find the right AIO cooler for your system, we have compiled a list of currently available top choices.
Whether you're building a small-sized PC or want an affordable and quiet cooling solution, keep reading to find your ideal 120mm AIO CPU cooler!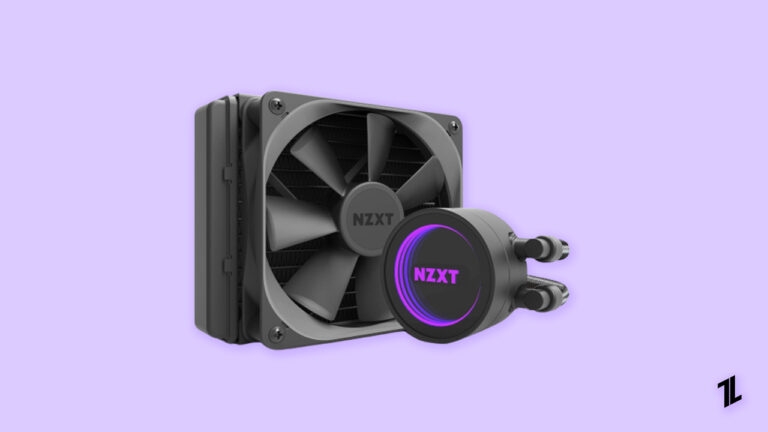 TechLatest is supported by readers. We may earn a commission for purchases using our links. Learn more.
If you're looking to upgrade your CPU cooling capabilities but don't have much space in your tower, a 120mm AIO cooler is the solution for you.
These coolers are perfect for small form factor builds or for people who want a quiet cooler. They're also relatively affordable, making them an excellent choice for budget builders.
In this blog post, we've selected the 5 best 120mm AIO CPU coolers available today on the market. We will consider factors such as cooling performance, noise level, and price to help you choose the best cooler for your needs.
You're sure to find something that meets your needs, whether you're looking for RGB bling or powerful cooling performance for an overclocked machine.
Without further ado, let's delve into our expert recommendations!
5 Best 120mm AIO CPU Coolers (2023)
The following are our top five best 120mm AIO CPU coolers that you can buy today:
Cooler Master MasterLiquid ML120L
Key Specifications
Brand: Cooler Master
Max Fan Speed: 1800 RPM
Fan CFM: 62
Power Connector: 3-Pin
Noise Level: 15 dB
RGB: Yes
Our top pick for the best 120mm AIO CPU cooler at the moment is the Cooler Master MasterLiquid ML120L. It is a compact 120mm all-in-one liquid cooler that offers excellent cooling performance and quiet operation.
One of MasterLiquid ML120L's standout features is its impressive RGB lighting, which adds a touch of style to any computer setup. It is undoubtedly one of the most visually appealing 120mm AIO coolers available today.
This cooler is compatible with both Intel and AMD sockets, and it comes with a pre-applied thermal paste for easy installation.
In addition, the ML120L RGB V2 features a dual-chamber pump that helps to improve heat dissipation. The radiator is made of aluminum and has a surface area of 120 square centimeters.
The included fan is a 120mm sickle flow fan that can spin at speeds of up to 1800 RPM. The pump is powered by a 3-pin connector, and the fan is PWM-controlled, so you can adjust its speed to match the CPU temperature.
In terms of performance, the ML120L RGB V2 is very effective at keeping your CPU cool because of its 120mm radiator and high-quality fans.
In our tests, it kept an Intel Core i9-12900K at a temperature of 65 degrees Celsius when under load. The fan was also very quiet, even when running at full speed.
However, some users have complained about the cooler's software, which can be buggy and hard to use.
To sum up, if you're looking for a high-quality AIO cooler that offers excellent cooling performance and impressive RGB lighting, the Cooler Master MasterLiquid ML120L may be your top choice. Just keep in mind that the software might be a bit tricky to use.
---
NZXT Kraken M22 120mm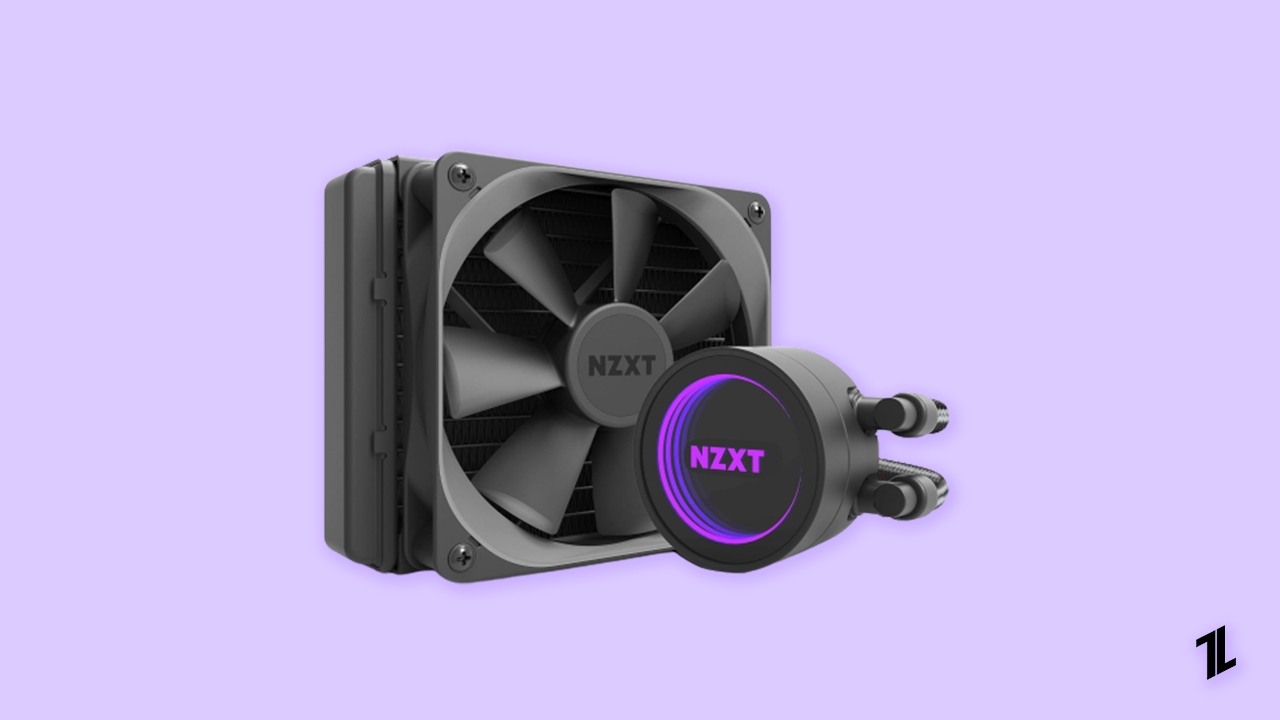 Key Specifications
Brand: NZXT
Max Fan Speed: 1800 RPM
Fan CFM: 18.28 – 73.11
Power Connector: 4-Pin
Noise Level: 33 dB
RGB: RGB
In our list of the best 120mm AIO CPU coolers in 2023, NZXT Kraken 120 takes second place. It's designed by NZXT, a company known for making high-quality and durable cooling products.
The Kraken 120 has a sleek design with nine customizable LEDs that illuminate the NZXT logo and the ring around it. You can use it with most ARGB ecosystems, including AURA Sync and Razer Chroma.
It is an in-house NZXT Aer P120 120mm fan that is intended for the radiator. This fan has a PWM connector, a maximum RPM of 1800, and a maximum rated airflow of 73.11 CFM. This fan dissipates heat away from the radiator very effectively, despite its noise levels of 36 dBA at max speeds.
Performance-wise, the Kraken 120 excels. The fan cools my i5-11400F very well, and it isn't too noisy. It's better than most cooling systems of the same size and can even compete with some 240mm AIOs. The pump and AER P radiator work together to keep your CPU cool even when you're doing demanding tasks like gaming or video editing.
Furthermore, setting up the Kraken 120 is easy. And it works with both AMD and Intel processors. It also has RGB lighting that looks great on a mini-ITX gaming PC.
You can control and monitor the Kraken 120 using user-friendly software. The software lets you customize the lighting effects and adjust the fan speed to your liking.
Overall, if you're searching for a 120mm liquid cooler that performs well with your processor, the NZXT Kraken 120 is one of your best options.
---
Corsair iCUE H60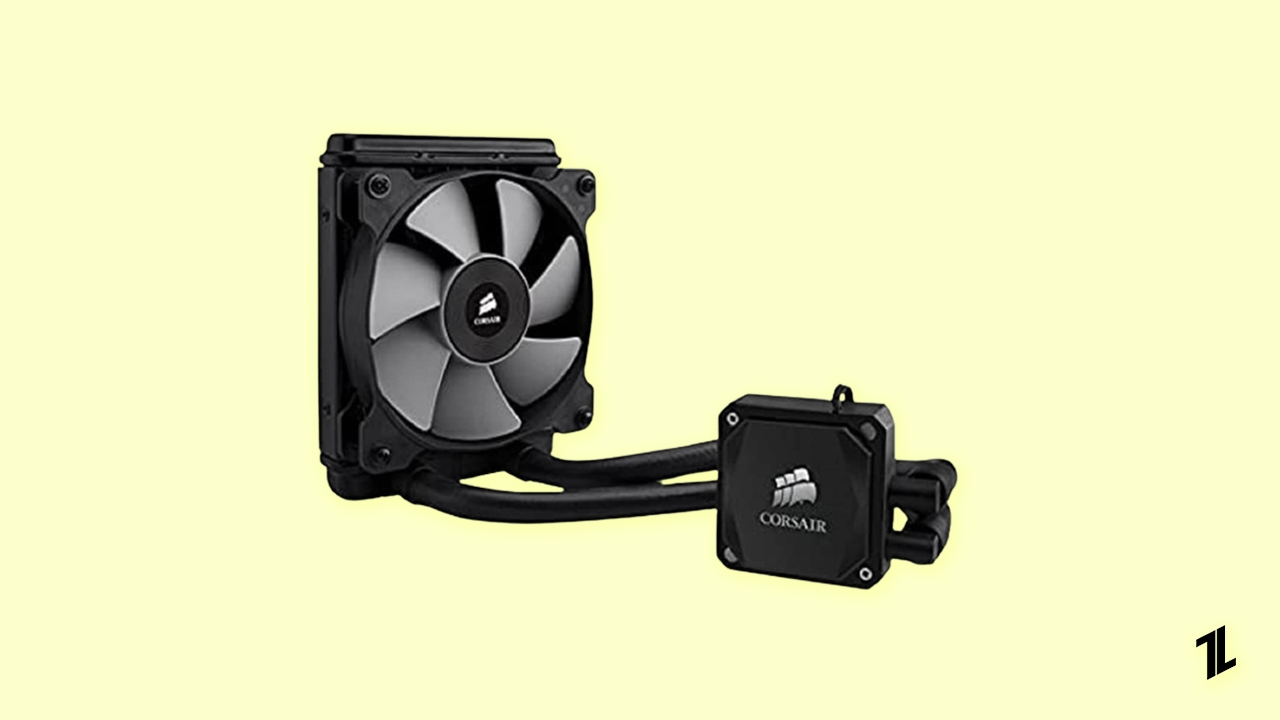 Key Specifications
Brand: Corsair
Max Fan Speed: 2000 RPM
Fan CFM: 54 CFM
Power Connector: 3-Pin
Noise Level: 30.85 dB
RGB: No
Corsair iCUE H60 is another solid 120mm AIO CPU cooler that you can buy today. It's super easy to install and does a fantastic job of keeping your CPU cool without making too much noise. The new and improved SP120L fan is a big plus, as it runs quietly while still delivering excellent performance.
Installing this cooler is a breeze, and you'll appreciate the pre-applied thermal compound that saves you from dealing with any messy installation steps. The copper cold plate is designed to transfer heat efficiently, thanks to its excellent thermal conductivity.
The H60 comes with low evaporation and large-diameter tubing, which means it cools your CPU effectively while being flexible enough to fit in different setups. It's compatible with a wide range of Intel and AMD sockets, so you don't have to worry about compatibility issues.
The pump has a low-profile design, making it easy to install and improving airflow in your system. Plus, the sleek black aluminum heat exchanger adds a touch of style.
The cooler does not feature RGB lighting, so if you want a 120mm RGB CPU cooler, you may not want to buy it.
With a solid 5-year warranty, you can trust that this cooler is built to last.
In short, the CORSAIR Hydro Series H60 is an excellent all-in-one liquid CPU cooler that offers a good balance of performance, noise, and price. It's easy to install and does a great job of keeping CPUs cool.
---
EVGA CLC 120mm AIO CPU Liquid Cooler
Key Specifications
Brand: EVGA
Max Fan Speed: 1800 RPM
Fan CFM: 58.87
Power Connector: 4-Pin
Noise Level: 20 dB
RGB: No
The EVGA CLC 120 is the cheapest 120mm AIO CPU Cooler on our list that offers decent performance for its price.
The price is only $55, making it incredibly affordable and great for people on a tight budget. However, at such a low price, you shouldn't expect top-tier cooling from this cooler.
This cooler is easy to use because it comes ready to use with no extra parts or maintenance required. It has a copper base that helps transfer heat away from your CPU. It also has a fan and a radiator that work together to keep your CPU cool.
The cooler's design is simple and doesn't have any fancy RGB lighting. The fan itself is of good quality and should last a long time.
But there are a few problems with this cooler. The fan can be loud when it runs at its highest speed, and if you lower the speed, it may not cool as effectively. Additionally, the lack of RGB elements may be a deal-breaker for those seeking a visually appealing cooler.
Another thing to remember is that this cooler only works with Intel processors, not AMD ones. So if you have an AMD processor, you'll need to look at other options.
Overall, the EVGA CLC 120mm AIO CPU Liquid Cooler is the most affordable and basic choice for cooling your computer. However, don't expect much from this cooler.
---
ASUS ROG Strix LC 120 RGB
Key Specifications
Brand: ASUS
Max Fan Speed: 1500 RPM
Fan CFM: 81
Power Connector: 4-Pin
Noise Level: 37.6 dB
RGB: Yes
ASUS has released some amazing all-in-one (AIO) coolers that combine style and performance. One of their standout models is the ROG Strix LC 120 RGB. This model not only cools your CPU effectively but also looks sleek and stylish.
The design of the CPU block, which is the main part of the cooler, is pretty interesting. It has a smooth and rounded shape with a cool RGB ROG logo on top and lights around the sides. You can use it with most Intel and AMD CPUs. However, if you have Intel's latest LGA 1700 socket, you'll need an extra bracket to make it fit.
What sets the LC 120 RGB apart from other coolers is its unique radiator design. It's not too thick, measuring 27mm, so it won't cause any problems with fitting inside your PC case. The tubes that connect everything have a length of 380mm, which should be long enough for most people's needs.
The cooler comes with an ASUS ROG 12 Series fan, which is powerful. It can spin at a maximum speed of 2500 RPM and move a lot of air, up to 80.85 cubic feet per minute (CFM). At its highest speed, it might create some noise (around 37.6 decibels), but it's usually efficient enough that it won't need to run at maximum speed often. The fan also has RGB lighting, so it adds a colorful and vibrant touch to your PC setup.
The ROG Strix LC 120 RGB is more expensive than other options we've discussed, but it offers outstanding performance, unique style, and impressive features that make it worth considering.
Nevertheless, you can find larger 240mm AIO coolers in this price range that provide even better cooling. So, if your PC case has enough space, you might want to consider those options. But if you have limited space, the ROG Strix LC 120 RGB is one of the best 120mm AIO coolers available.
---
Frequently Asked Questions
Is 120mm AIO cooler good?
Yes, a 120mm AIO (All-in-One) cooler can be a good option for cooling your CPU. It provides a compact and efficient cooling solution, especially for smaller form factor cases with limited space.
However, it's important to consider factors like your CPU's thermal requirements, overclocking intentions, and case airflow before deciding on the appropriate cooler size.
Is a 120mm AIO better than air cooling?
Both 120mm AIO (All-in-One) liquid coolers and air coolers have their pros and cons. AIO coolers can provide better cooling performance and can be more effective at dissipating heat from the CPU compared to some air coolers.
However, they can be more expensive, require more maintenance, and may have a higher risk of failure due to their complex design.
On the other hand, air coolers are generally more affordable, easy to install, and have a lower risk of failure. The choice between a 120mm AIO cooler and air cooling ultimately depends on your specific needs, budget, and preferences.
Is 120mm CPU cooler worth it?
Yes, depending on your needs and requirements, a 120mm CPU cooler can be worth it. It can provide sufficient cooling for most standard desktop CPUs, especially if you are not overclocking your processor.
However, if you have a high-performance CPU or plan to overclock, a larger CPU cooler with a larger radiator may be more effective in dissipating heat.
Consider your specific CPU model, overclocking intentions, case size, and budget when deciding on the appropriate CPU cooler size.
---
Conclusion
So there you have it, our top 5 best 120mm AIO CPU Coolers currently available in the market. It doesn't matter what you want—noise reduction, overclocking potential, or overall cooling efficiency—these coolers have it all.
Even though 120mm AIOs won't deliver extreme cooling performance, they will provide decent cooling for a reasonable price. And AIO coolers are also popular because of their aesthetics.
Still unsure? We recommend considering the Cooler Master MasterLiquid ML120L and the Corsair iCUE H60. They provide excellent cooling performance, low noise levels, and easy installation, making them suitable for a wide range of PC builds.
However, if you have a limited budget, the EVG CLC 120 is an excellent budget 120mm AIO cooler.
Further Reading:
Leave a Comment