TechLatest is supported by readers. We may earn a commission for purchases using our links. Learn more.
In this pandemic era, contactless payment applications are very useful. Without going outside of the home, we can pay any bills. So when it comes to online money transactions, Venmo is one of them.
Venmo is a mobile payment and money transfer service that allows users to transfer money to friends and family. It was created by PayPal and operates as a subsidiary of PayPal.
Venmo users can link their bank accounts or credit/debit cards to their Venmo account and use the app to send money to other Venmo users.
The service is free for person-to-person transactions, although there are fees for certain transactions, such as using a credit card.
Venmo also offers social features, allowing users to see a feed of their friends' transactions and post comments or emojis.
How is Venmo better than other apps?
Venmo is a popular peer-to-peer payment app that stands out in several ways:
Social aspect: Venmo allows users to add a personal touch to transactions by adding a message or emoji and creating a social feed for friends to see each other's payments.
User-friendly interface: Venmo has a simple, intuitive design that makes it easy for users to send and receive payments.
Wide acceptance: Venmo is widely accepted and has a large user base, making it easy for users to find friends or contacts who also use the app.
Linking with bank accounts: Venmo allows users to link their bank accounts for quick and easy transfers and offers the option to use a credit or debit card for a fee.
Security features: Venmo uses advanced security measures to protect users' information and transactions.
These are some of the reasons that set Venmo apart from other payment apps and make it a popular choice for many users.
---
Can I Venmo Myself?
Yes, you can Venmo yourself by sending a payment from one of your Venmo accounts to another one of your Venmo accounts.
However, this may not be the most effective use of the service, as Venmo is primarily designed for sending payments to other people.
Venmo application is available for both ios and android and can be downloaded from the play store.
---
How does Venmo work?
Venmo works by linking your bank account, debit card, or credit card to your Venmo account. Once your account is set up, you can use the Venmo app to send money to other Venmo users or to receive payments from them.
To send money, you enter the recipient's email address or phone number, specify the amount you want to send, and choose the funding source (bank account, debit card, or credit card).
The recipient will receive a notification and can choose to accept the payment into their Venmo account or decline it. The money will be transferred from your funding source to their Venmo account if they accept it.
They can then cash out the money to their linked bank account or keep it in their Venmo account for future transactions. Venmo also offers the option to make purchases with merchants that accept Venmo as a payment method.
---
How Do You Add Money to Your Venmo Balance?
Provided you own a Venmo Card, you can transfer money from a verified bank account to your Venmo Balance by:
Clicking on the three parallel horizontal lines (≡), then click Manage Balance.
Put in the amount you want to add.
Click Done.
Review the bank information, then click Next.
Click Add Money and wait for the funds to arrive,
---
How Can You Transfer Money into Your Bank Account?
It is very easy to transfer money by following these processes.
Add your bank account, then verify its information.
Click the three horizontal lines icon (≡).
Click Transfer to Bank/Transfer Money (you may also need to click on Manage Balance first, then Transfer to Bank, depending on your phone type).
Type in the amount you wish to send, choose between Standard and Instant Transfer, review the information, and then click on Transfer.
---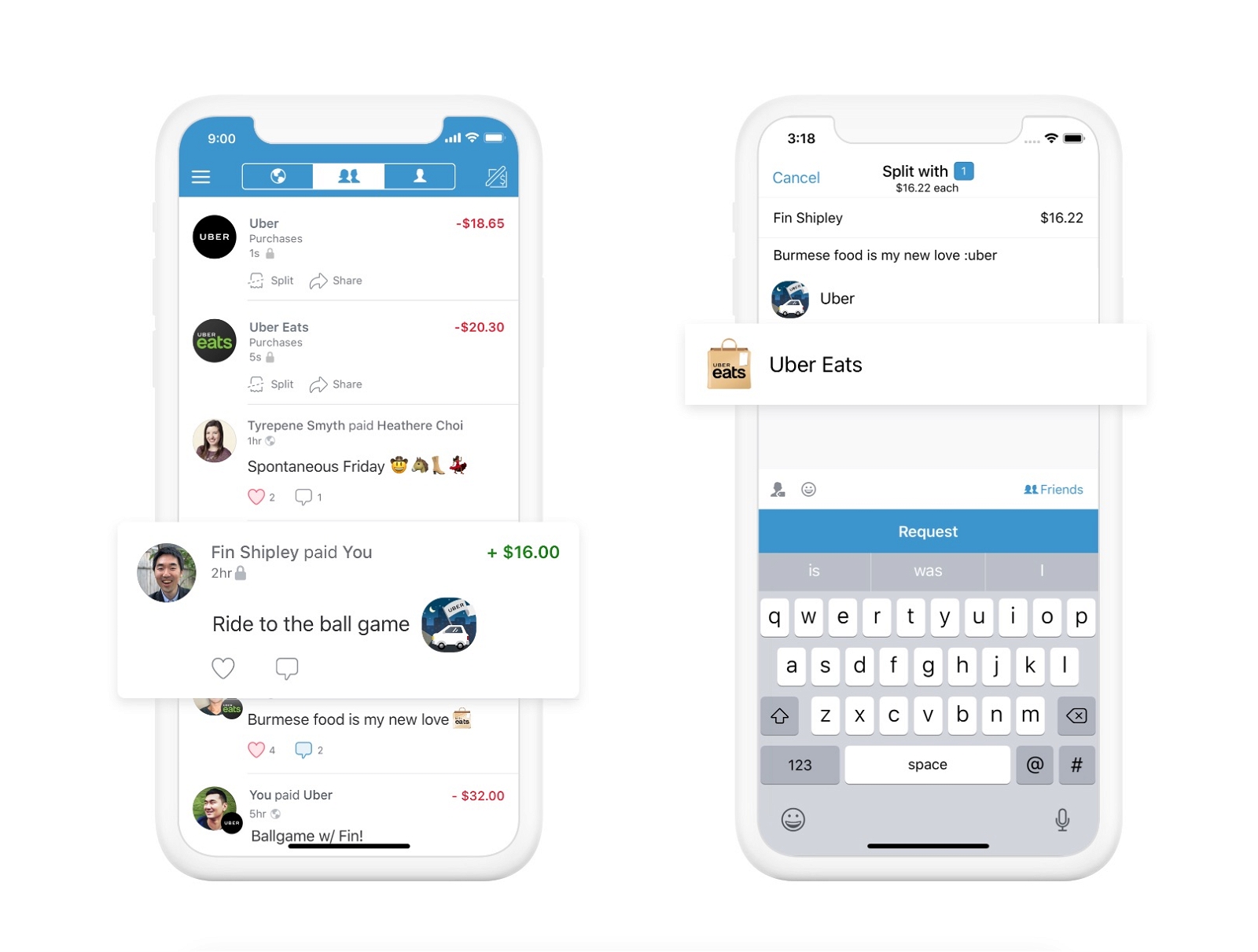 Can we make a Venmo account without using a phone number?
No, we cannot make a Venmo account without a phone number. Venmo requires a valid phone number to create an account and verify the user's identity. This helps to prevent fraudulent activity and ensure the security of users' transactions.
---
Can you have two Venmo accounts?
No, you cannot have two Venmo accounts with the same personal information, such as name, email, and phone number.
Venmo has a policy that only allows one account per user and requires users to provide accurate and up-to-date personal information.
Having multiple accounts with the same information violates Venmo's user agreement and may result in account suspension or termination.
However, if you need to use Venmo for personal and business purposes, you can link multiple bank accounts to your Venmo account and switch between them as needed.
This way, you can keep your personal and business transactions separate while still using the same Venmo account.
---
Is Venmo safe to use?
Venmo is generally considered safe for person-to-person transactions, as it uses bank-level security measures to protect users' financial information.
However, like any online payment service, it's important to be aware of potential security risks and take steps to protect your information. Some best practices for using Venmo safely include:
Keep your account information and password secure, and avoid sharing it with others.
Be cautious of unsolicited requests for money, especially from people you don't know.
Use a strong, unique password for your Venmo account and enable two-factor authentication.
Avoid using public Wi-Fi networks when accessing your Venmo account.
Keep a close eye on your transaction history and report any suspicious activity to Venmo's customer support immediately.
Taking these precautions and being mindful of potential security risks can help ensure that your Venmo experience is safe and secure.
---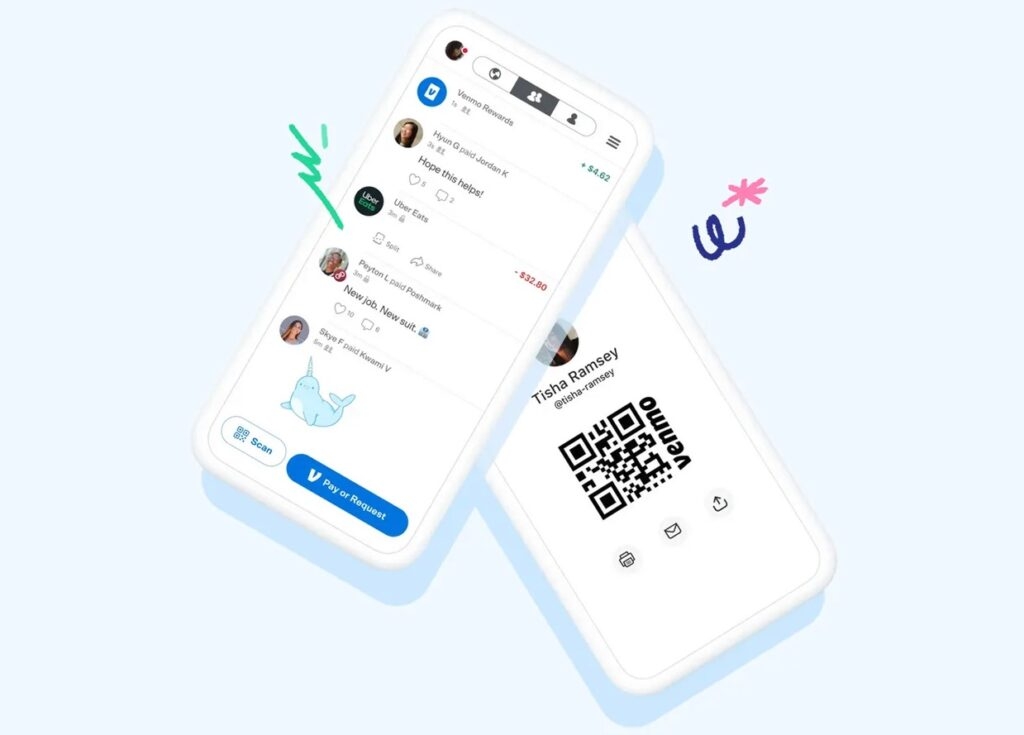 Can you get a Venmo card under 18?
No, you cannot get a Venmo card if you are under 18. Venmo requires users to be 18 years old to apply for a Venmo card. This is because the Venmo card is linked to a user's Venmo account and is subject to the terms and conditions of Venmo's user agreement, which has an age requirement of 18.
There are ways to work around the underage policies and force the app to create an account for a minor. For example, you can use your SSN and birthdate as an adult, so they don't get
denied. However, there's a greater risk for you since minors are more likely to be scammed, such as when a random person sends money.
Instead, we recommend using other mobile payment platforms that allow minors to use it with parental permission at stores that accept it.
For example, you can load a Cash App card with parental oversight. It allows parents to load a preset amount of money so the minor can use a free ATM for the Cash App to withdraw money.
---
Can Venmo work between two countries?
Yes, Venmo can work between two countries, but with some limitations. Venmo users can send payments to other Venmo users in the United States, but international transfers are not currently supported.
However, if both parties have a U.S. bank account, they can use Venmo to transact between the two countries. Additionally, if the recipient is a U.S. resident and has a U.S. bank account, they can receive payments from
Leave a Comment