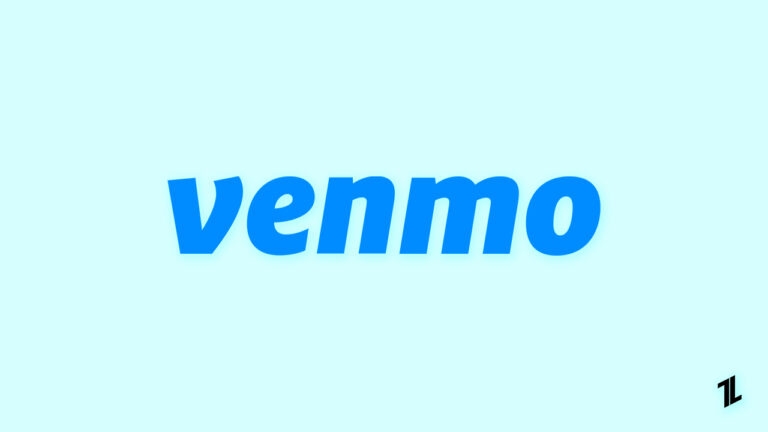 TechLatest is supported by readers. We may earn a commission for purchases using our links. Learn more.
Entering the wrong username while paying someone on Venmo is quite common. Some other mistakes, like paying the wrong amount or sending money to someone known, are controllable as you can call them for the same.
But when you do not know the person, then fetching back your pay becomes difficult. So if you are looking for how to Cancel your Venmo Payment, then we have covered you all!
How to Cancel Venmo Payment?
If you want to cancel your Venmo payment, there are more probabilities that you have sent it to the wrong person. However, it can also be that you have changed your mind or sent more than required. In either case, you would like to cancel the transaction.
However, it is not possible to cancel Venmo payments. The platform works quite fast, and as soon as you make a payment, it immediately reflects in the recipient's account.
So, even if you have made a payment mistake, you cannot get it back. However, you can be polite and send a message to another person, explaining the situation and asking for your money back. If they read and understand, then you can get your payment back. You can ask them to pay you back the same amount.
If it doesn't work, you can officially connect with them on Venmo and use the Request payment feature. The following section will help you out with it!
---
How to Request Money Back on Venmo?
If the other person does not respond to your message request, then there is a possibility that you need something official to stay safe against thefts.
In such a scenario, you can use the Money Back Request feature Venmo provides. Sending payments to the wrong person is quite common. You cannot cancel payment without the scenario; Venmo has made the Request Pay feature available. 
Follow the steps given below to request money back on Venmo:
Open Venmo and go to its Home Screen
Tap on the Pay or Request (Blue-colored) button at the bottom of the screen
Enter the username of the person to whom you want to send a money-back request
Input the amount that you had sent
You will be prompted to Add A note about how you accidentally transferred
Select Request from the pop-up at the bottom
Hit the Confirm option from the prompt box that appears
Now that you have successfully sent a request, the other person has seen it and yet does not return your payment. Then you can remind them about the money-back request.
The following method will help you with it!
---
How to Send a Money Back Reminder Request to Someone on Venmo?
You can instantly remind the other person you have requested money back if they haven't sent you yet. Most of the time, they read, understand, and consider paying you back but forget it. A reminder is a perfect way to be polite yet remind them about the same.
Follow the steps given below to remind about a payment request on Venmo:
Head over to Venmo and tap on the three-lined (hamburger) icon at the top-right side of the screen
Select Incomplete from the menu
Now, all your types of transactions will display.
Go to the Requests section
Tap on the remind button on the incomplete fund request you have sent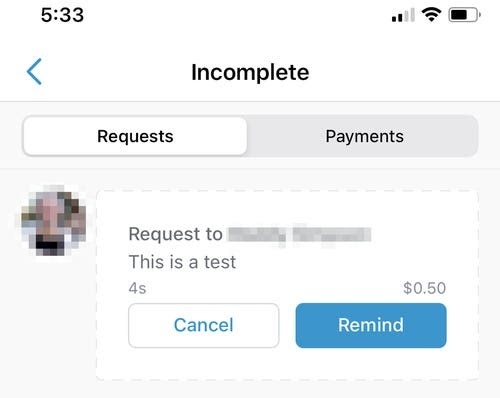 This will send the person a reminder to pay you back. Once you send a reminder, the Remind status modifies to Reminded. If you still do not receive your payment back, do not cause the person. Instead, get help from Venmo Support.
---
How to Get Venmo Help if your Payment is not Returned?
When the other person does not send back your payment even after requests and reminders, there could be many reasons for it.
It might be that the person does not have enough balance to pay back, or there might be a technical issue with their account; their account is non-functional at the moment.
One of the pretty obvious reasons is that you do not want to return your payment. 
You can reach out to Venmo and explain the entire situation, and they will reach out to the other person and try their best to help you! 
Follow the steps given below to get Venmo help if your payment is not returned:
Go to the Venmo app and tap on the three-lined icon at the top-right corner
Navigate to Get Help from the menu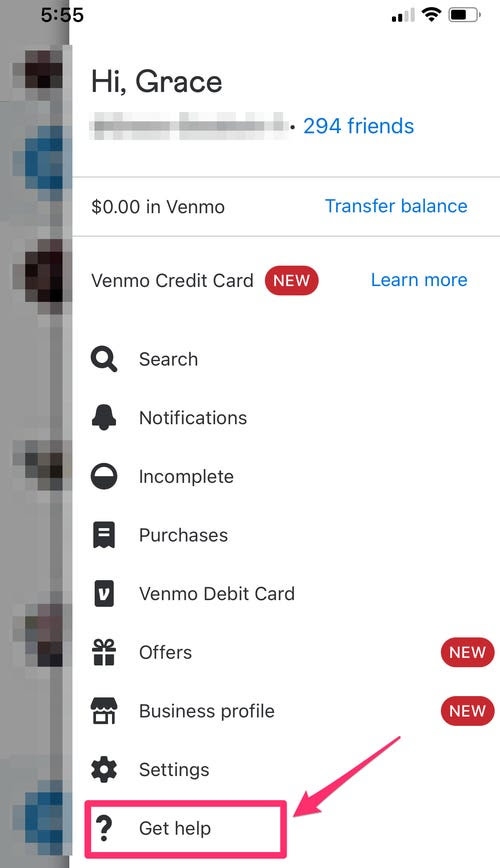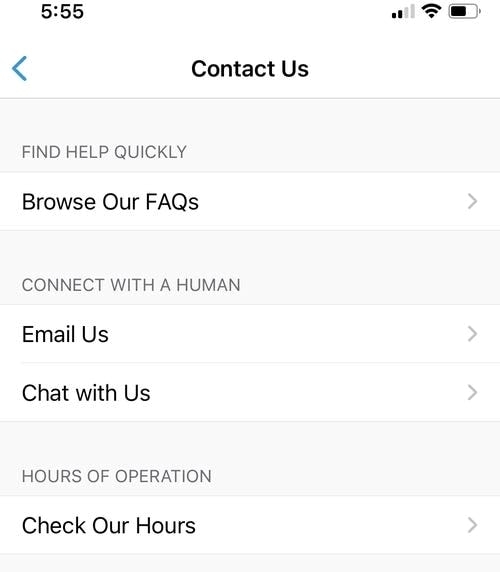 Tap on Email Us, Chat Us or Check Our Hours 
You can contact them via email or Chat with Venmo Support. Moreover, if you want to connect on call, click on Check our Hours and call at a suitable time.
You should have your payment details, username, date of transaction, and amount. Also, it will be better if you have the contact details of the person to whom you sent the money. Venmo will make sure to help you as soon as it's possible.
---
Frequently Asked Questions
How do I report unauthorized transactions on Venmo?
You can reach out to support@venmo.com or chat with them via the platform if you suspect unauthorized transactions. When you report them to Venmo, they will extend their help! They will then refund them.
What happens when you dispute a Venmo transaction?
If you file a chargeback for a transaction, your account will be suspended until you do not get your payment back. Hence, till then, you cannot credit or debit any amount.
---
The Final Word
If you were finding out how to Cancel Venmo Payment, you would have gotten your answer. Unfortunately, you cannot cancel a payment after it's done, as the platform is quite fast with its operations and interface.
Despite this fact, Venmo has some more functionalities that will rescue you. You can send them a request to return your payment through the app.
Moreover, if they forget, you can also send them a reminder. Further, you can connect with Venmo Support to fetch your payment back if you still don't receive the payment.
Leave a Comment