Highlights
After proceeding to pay, several users have faced Venmo – There was an issue with your payment method.
There are multiple reasons right, from those with Payment methods to even issues with your app or related stuff.
We have covered it with you can resolve it.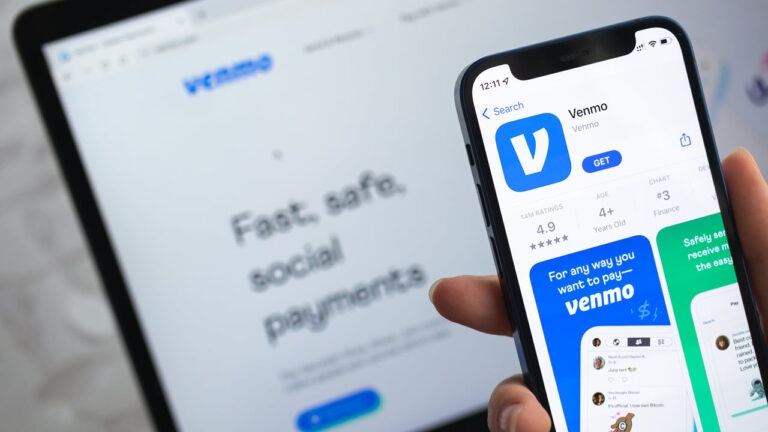 TechLatest is supported by readers. We may earn a commission for purchases using our links. Learn more.
When it comes to no-payment fee transactions, there's nothing better than Venmo than you can think of. Apart from credit card payments, it won't charge you any penny over your transactions, and hence it's free.
Besides, it's primarily designed for smartphones, and therefore you would find it convenient to use. Owned by PayPal, its quick services would impress you, and that's why you would pay from Venmo.
But imagine when you are in the middle of the road or shopping or had dinner with no penny and face Venmo – there was an issue with your payment error; that's an unpleasant situation. In such a scenario, you would be looking for how to fix the error, and we have covered you all with it! 
How to Fix There Was an Issue With Your Payment Error on Venmo? 
There's not a single cause behind the Venmo payment declined error. Multiple reasons account for it, which differ from person to person and depend upon your Venmo app or device sometimes. Therefore, we have mentioned a step-by-step guide to resolve the issue.
So, without any further ado, let's begin!
Method 1: Check your Venmo Account Balance
Before paying with your Venmo app, ensure your account has a sufficient balance. If not, the payment won't be processed due to insufficient funds, and you will face a payment error.
You can go to your profile and check your balance there. If it's low, refill your account with sufficient funds to complete the payment.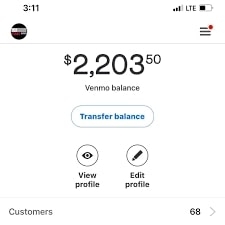 ---
Method 2: Verify your Payment Information on Venmo
Another reason behind the Venmo payment declined error is that you have filled incorrect payment details to your account.
This usually happens when you have another card with a new expiry date, changed bank account, or similar. Hence you must verify if the information is correct or not. Further, update the payment details if required. 
Besides, even if the details are correct but you haven't verified them from your account, it also leads to Venmo Payment Declined Error. Hence, verification is essential.
Open the Venmo app and go to the Wallet section. 
Expand the Me tab and voice on the bank name which you wish to verify. 
You will see Unconfirmed, so tap on Verify. 
Now, input the Microtransfer amounts in the respective fields. 
Tap on Verify to complete and save changes.
Now, again open the app, and the issue will be resolved when you make the payment once more. 
---
Method 3: Check and Fix the Internet/Wi-Fi Connection if Required
If your payment details were correct and the method was verified, yet you are facing the Venmo Payment Error, the problem is technical.
One of the root causes is a poor internet/WiFi connection. Therefore, if you notice a slow-loading Venmo app, then that's the root cause of your situation. You should fix it to resolve the Venmo payment declined error.
One of the most straightforward approaches is to use WiFi if you are using mobile data and vice-versa. Alternatively, enable and disable Airplane Mode on your smartphone and try again. If that doesn't help, then contact your ISP provider.
---
Method 4: Clear Venmo App's Cache
If you don't find an issue with your internet/WiFi connection, you must clear Venmo's cache. This is because when the app develops too much cache, it creates many problems leading to multiple technical errors. Hence, for the app to function optimally, clear the app's cache.
Clear Venmo Cache on Android
Open Settings and go to Apps.
Navigate to Venmo and tap on Storage.
Click on Clear Cache. 
Now, close Venmo from Recent apps. 
Clear Venmo Cache on iOS
Close the Venmo app. 
Swipe up from the bottom of the Screen to launch recent apps. 
Remove Venmo from the list. 
Now, when you open the Venmo app again, till then, its Cache will be cleared. 
---
Method 5: Log Out and Login to Venmo
Users on the support forum have implied that logging out and into the Venmo app have reissued their Venmo payment errors.
Open Venmo and tap on the tri-lined icon at the top-right. 
Navigate to Settings and scroll down to Sign Out of Venmo.
After signing out of Venmo, you will see the Login screen when you open the back again. Sign in with your credentials, and you can then proceed to payment. 
---
Method 6: Inform the Bank or Card Issuer About the Big Transaction
If you haven't used Venmo for sending or receiving payments for a long time, then this solution is for you.
This is because after a long time, when you make a significant transaction, then your bank or card Issuer does block payments on Venmo.
Hence, to tackle the Venmo payment declined, you must notify your bank or card Issuer About the Big Transaction. 
---
Method 7: Change the Payment Method on Venmo
Often the issue with your Venmo payment method is from the back end of the medium you choose to pay from. The causes can be numerous, leading to Venmo's "There was an issue with your payment" error. Hence, you must switch your payment method to resolve the issue. 
Proceed to make a payment from the Venmo app and note the amount.
Navigate and tap on the Pay button. 
In the next pop-up, click on your bank or card details.
Now, choose another payment method from the list that appears. 
After doing so, ensure the payment method has enough funds and is verified. Further, confirm payment and the issue will be resolved. 
---
Method 8: Reinstall Venmo
If changing the payment method doesn't help, the app installation might have gone corrupt. Therefore, in such a scenario, you must uninstall and download the Venmo app again. Thus, it will troubleshoot the Venmo payment error. 
---
Method 9: Contact Venmo Support Team
When all of the above methods don't help, or you cannot follow any of the methods properly, then you must contact the Venmo Support team.
To do so, visit the website given here and describe your situation. The support team will reach out to you as soon as possible. 
---
Frequently Asked Questions
Why is Venmo not letting me send money from my balance?
You would not have verified your identity, so Venmo isn't let you send money from your balance.
Why does my payment keep declining?
Your Payment keeps declining if your card has expired or exceeded its limit. Besides, if the card issuer notices fraudulent activity or any service has blocked your card, that would also decline your payment.
What is the daily limit on Venmo?
There is no limit on Venmo; you can make transactions multiple times.
Will Venmo refund money if scammed?
No, there is no way to cancel a Venmo transaction. You must contact your bank or card Issuer.
---
The Final Verdict – Venmo: There was an issue with your payment Error
If you were wondering about what is Venmo There Was An Issue With Your Payment Error and how to resolve it, you would have got your answer.
The common solutions include checking your account has sufficient balance, verifying your payment method, and changing if required. If that doesn't help, ensure you have a stable internet connection, clear the app cache, re-login to Venmo, and reinstall if needed.
Besides, if you are paying a huge amount after a long time, then you must inform your bank or card Issuer about it. If nothing works, contact the Venmo Support Team to resolve the error. 
Further Reading:
Leave a Comment