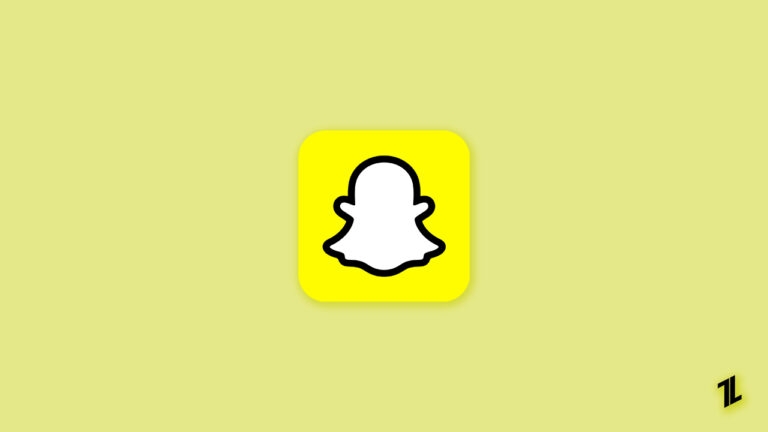 TechLatest is supported by readers. We may earn a commission for purchases using our links. Learn more.
How about being new to Snapchat, hearing several different words but using the app seem a hassle with so many terms? The third situation is absurd, and not knowing Snapchat, Lang often hits differently. 
The app is one of the most engaging social media networks to connect with anyone. If you are searching for the various Terms on Snapchat, we have covered you all!
Various Terms on Snapchat that you Must Know About
Sending multiple Snaps, sharing your activity updates via stories, trying different lenses, seeing the Friend Emoji, and chatting with Stickers seem exciting yet confusing. There are several terms whose meanings would be challenging to make out! Most of them are listed below!
Snap
You must have opened your Snapchat Messages and seen the notification that "XYZ sent you a Snap". It becomes a snap whenever a person captures a photo or video via the Snapchat camera and shares it with their contacts.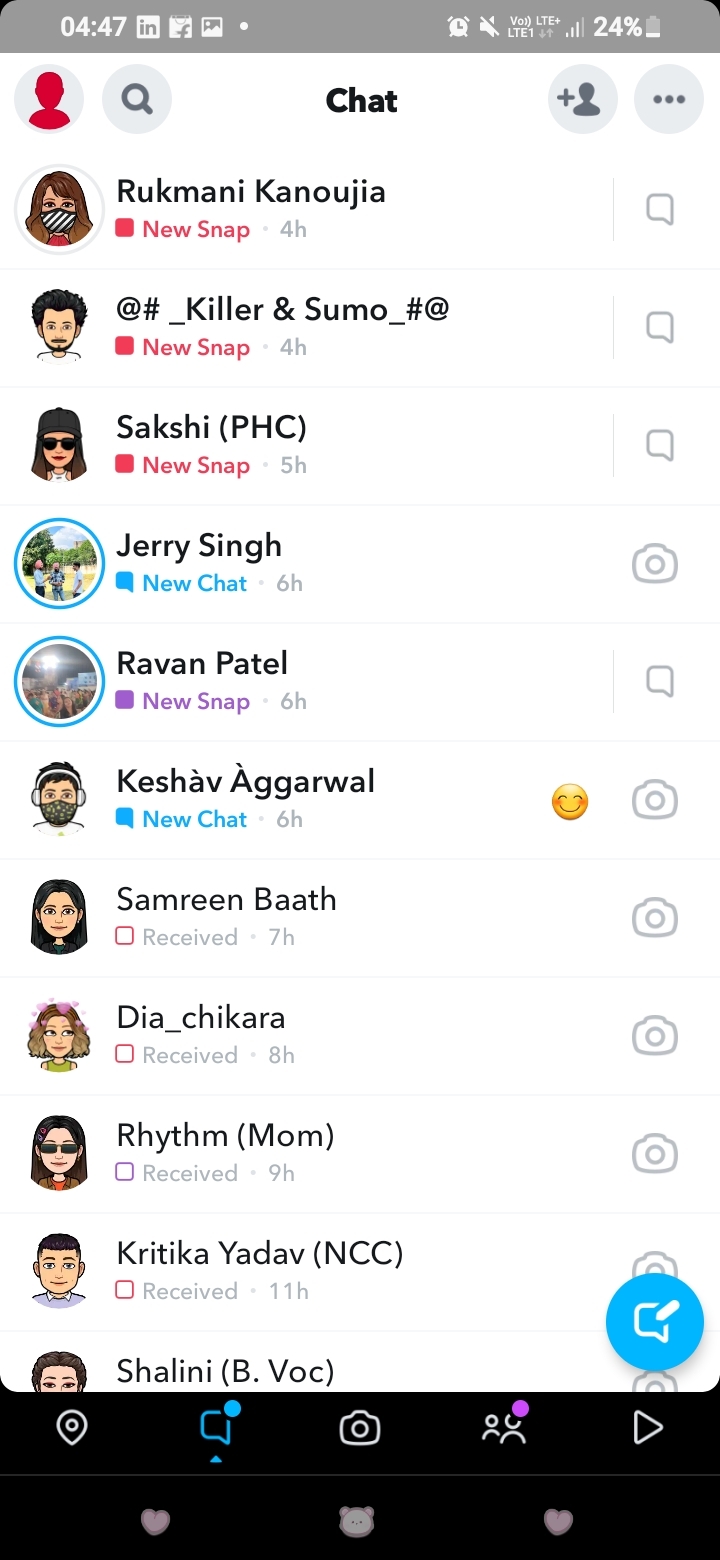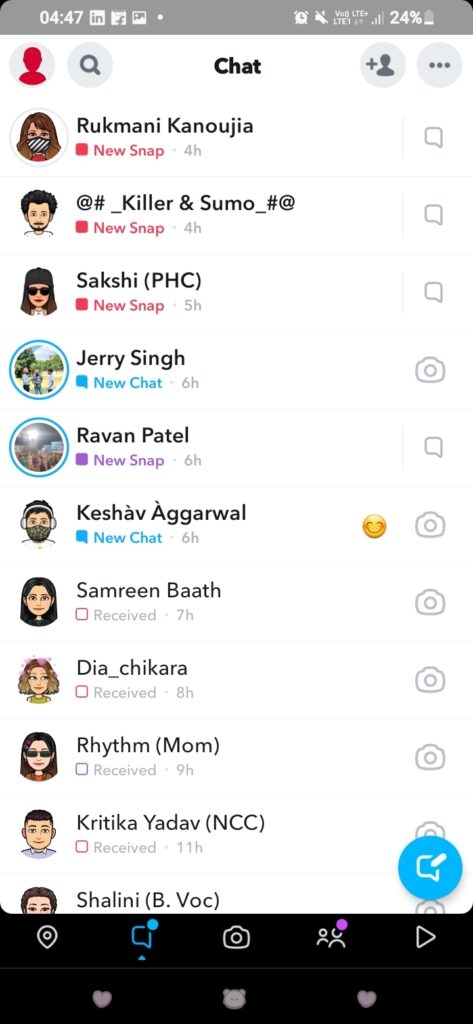 Unlike images, Snaps are visible only once. On the other hand, if you or the other person sends photos/videos that are not captured at the moment, they are attachments. Only the clicks captured via Snapchat Camera, which are sent instantly, are called Snaps. 
---
Chat
All your Snapchat messages are called Chat. In short, your conversation with your Snapchat Friends is your chat. All your chats will appear when you open the Snapchat app and tap on the text box icon beside the camera icon.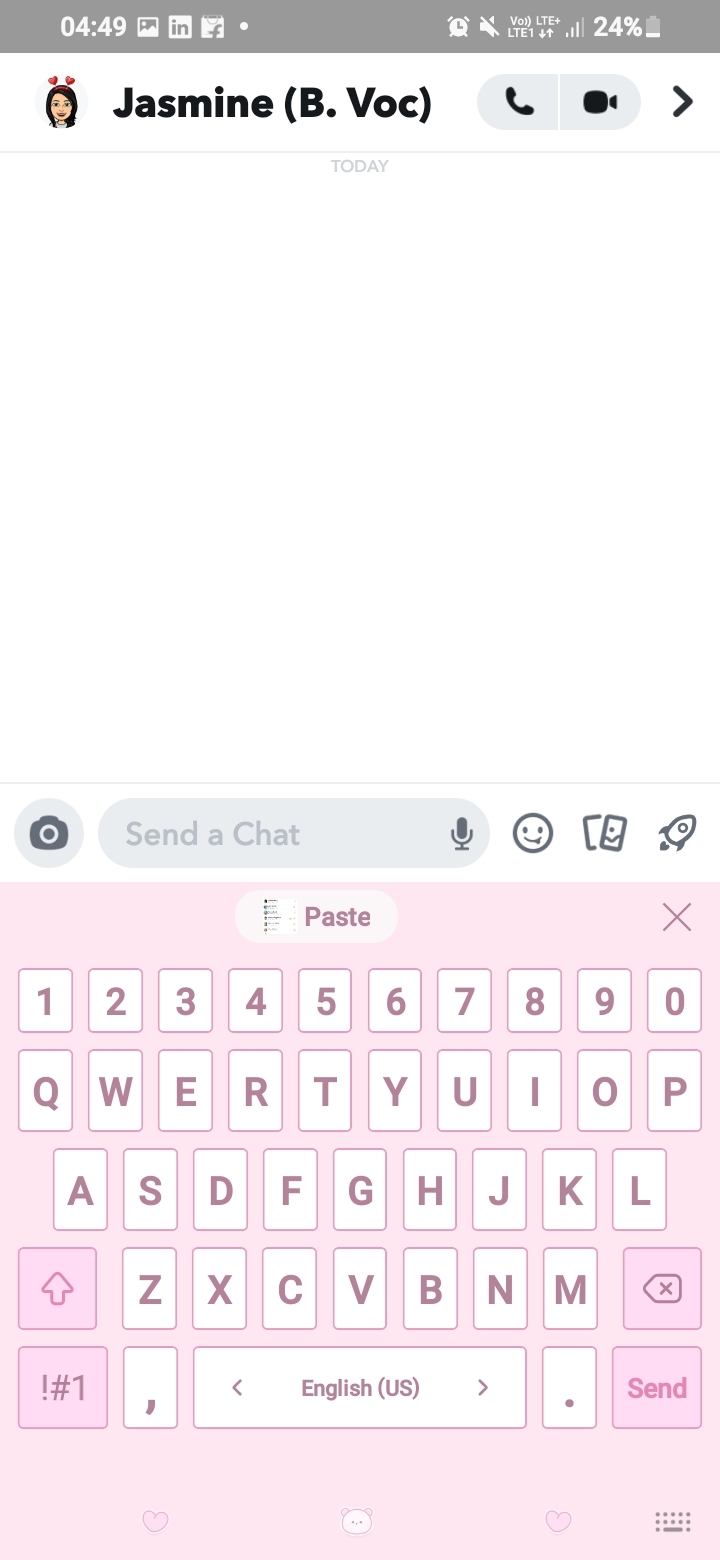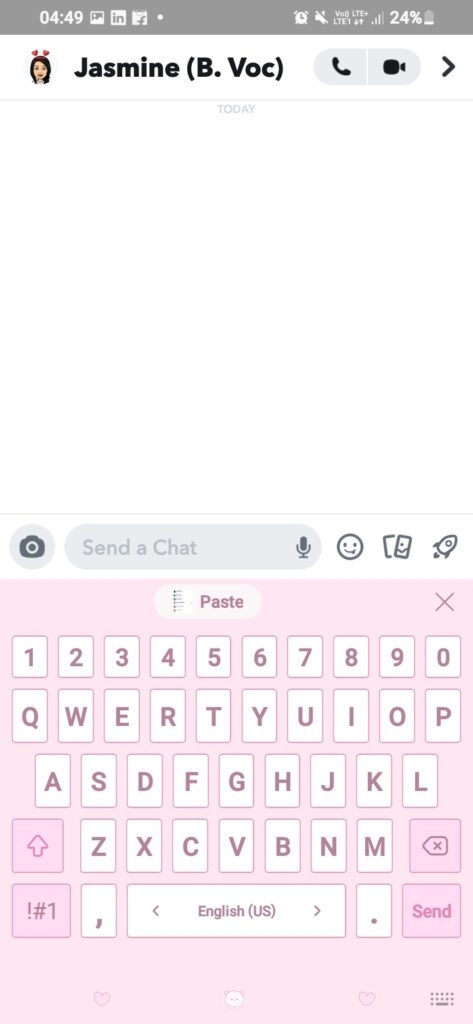 Alternatively, you can tap on a friend's name to open the chat box, and you can thus send desired texts. Your chats can be pics, videos from your Camera roll, or even custom or inbuilt Snapchat Stickers.
Filter
You can add location, temperature, date, and stickers to your Snapchat-captured images, which form filters. Besides, you can even import pictures from your Camera Roll, open them in Snapchat, go to edit them, and add filters to them. 
---
Lenses
When you click a picture on Snapchat, you can use its quirky or beauty-enhancing frames known as filters. Snapchat has an array of filters to get the "picha-perfect" shot. To do so, open your Snapchat camera, press and hold on the screen for 1-2 seconds, and all the lenses will appear. Further, if you don't find a suitable one, you can check out its Explore section for more.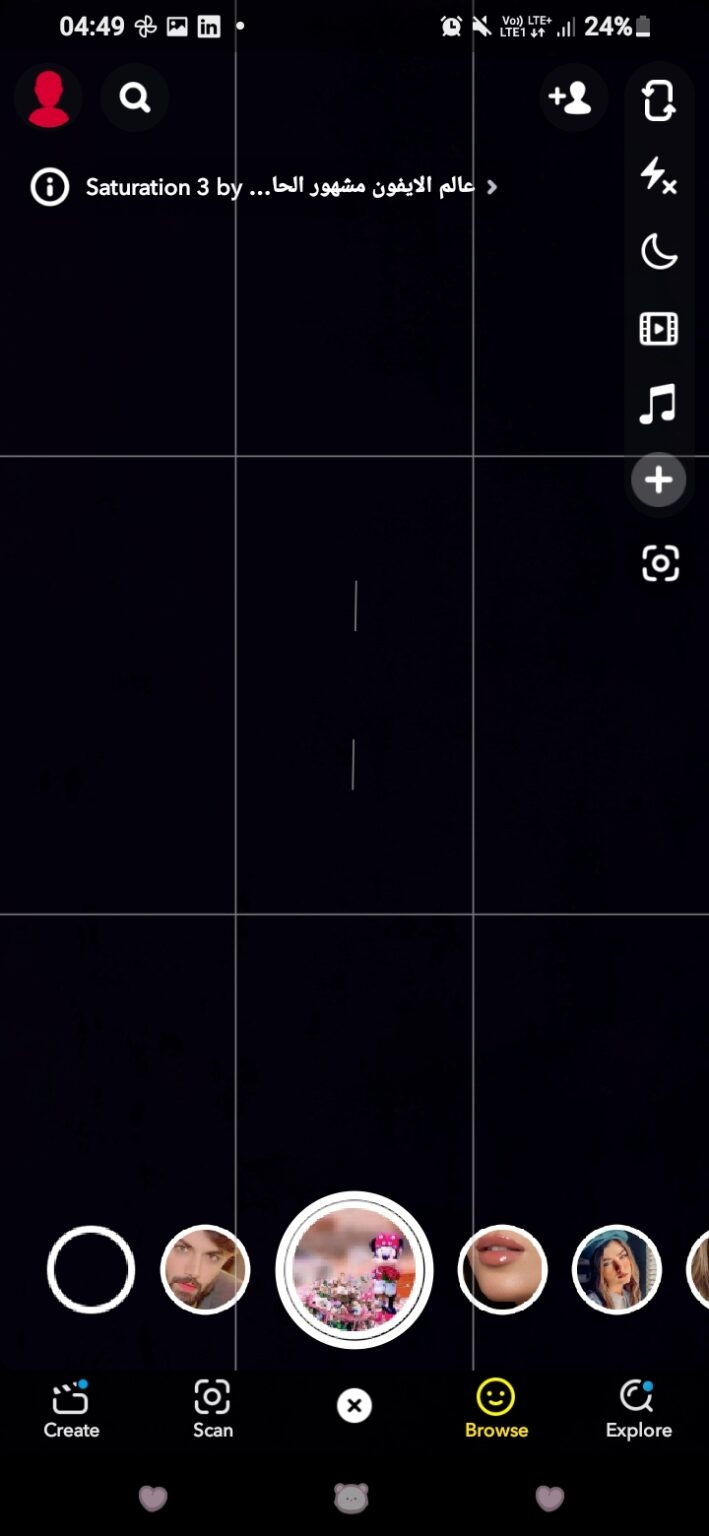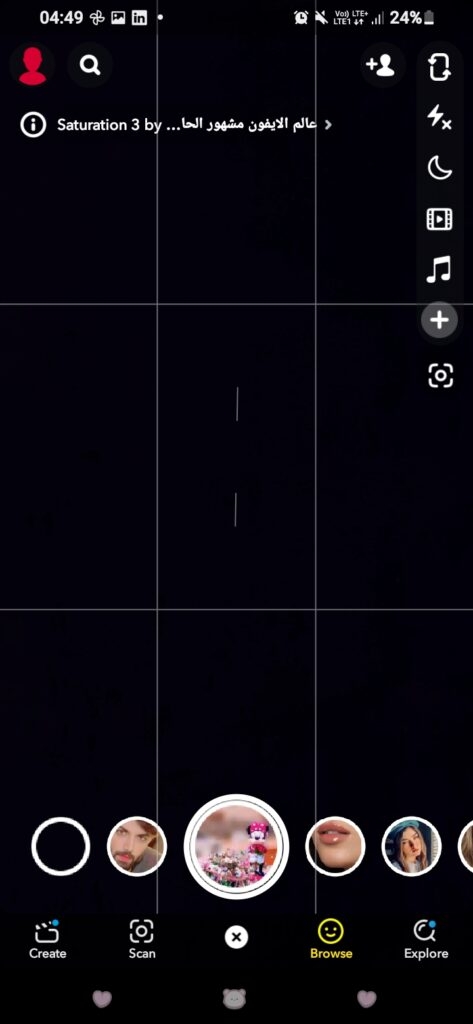 When you want to add some beautiful, zone funny, or cool overlays to your selfie, then Lens works the best. The most popular ones include the Dog filter and the Flower Crown. Some overlays do beautify you! Even Snapchat adds festive overlays when the celebrations are all around. 
---
Story
You would have your Snapchat Friends upload their activity on the platform, which is visible for 24 hours. These images, audio, and boomerangs are called Stories as they lie in that section. A single person's activity is termed a story.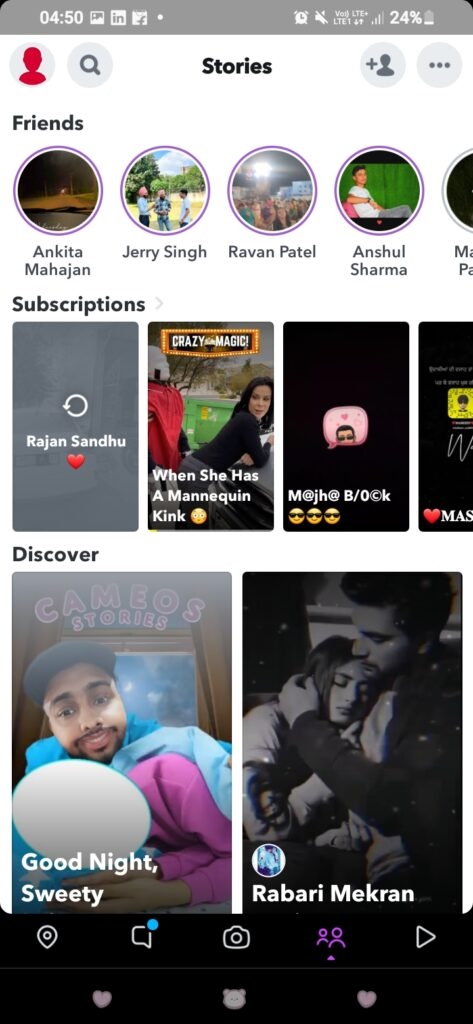 Similarly, you can take particular Snaps, and then when you press the Share button, you can click on my Story to upload yours. If you have already uploaded it, then you can view it, tap on the eyeball-shaped icon and checking its views. Thus, you will know who all have viewed your story. 
---
Replay
You usually send photos, videos, and boomerangs to your friends. If they are Snaps, the other person can view them only once. However, if they view it too fast or in a hurry, they can double-tap on it and open it again.
This activity is known as a replay. However, you can replay only one Snap pee day. If you want to replay it more, you must pay for it. 
---
Screenshot
Do you ever receive a grey text indicating that they have taken a screenshot of your story or chat? If not, you might have taken a screenshot of someone else's. Unlike Facebook, Instagram, and WhatsApp, Snapchat notifies the other person.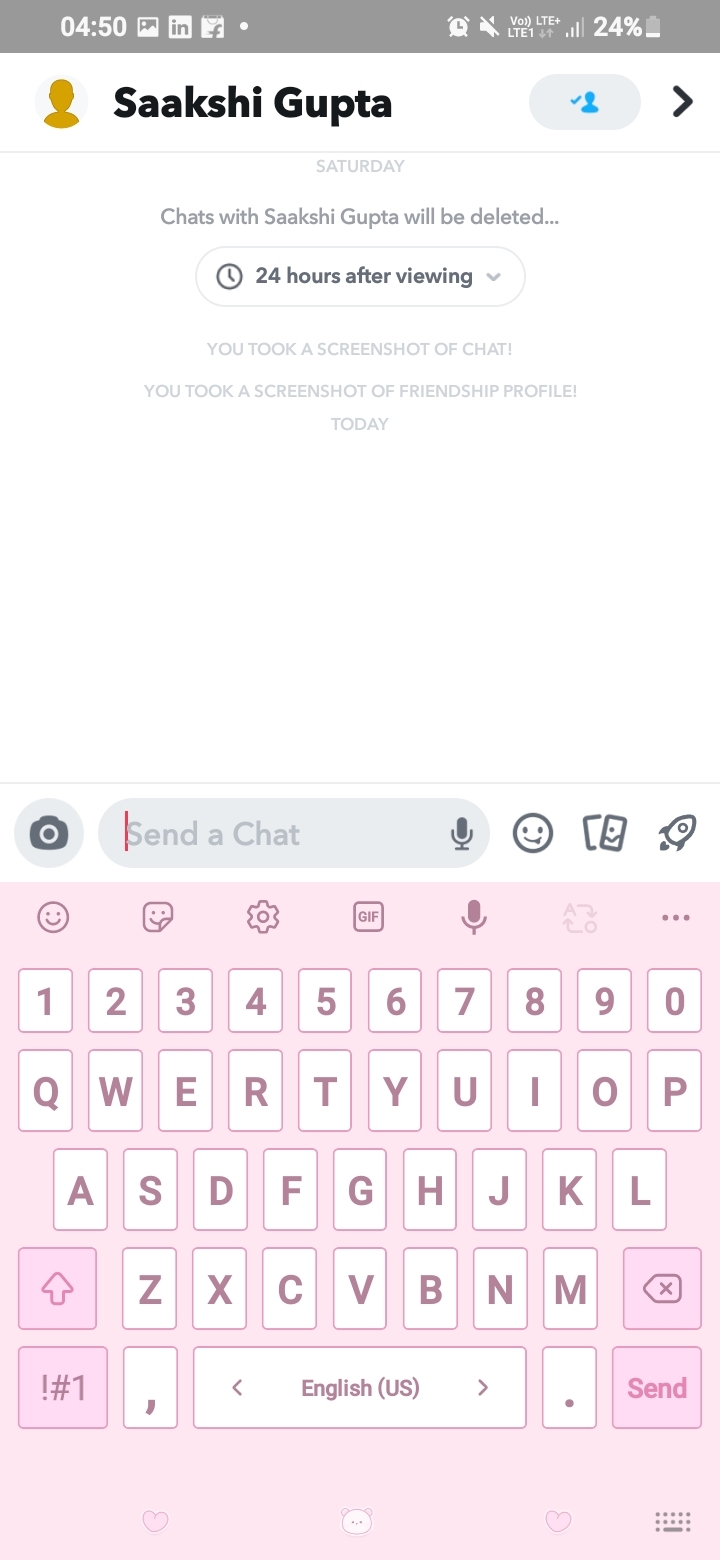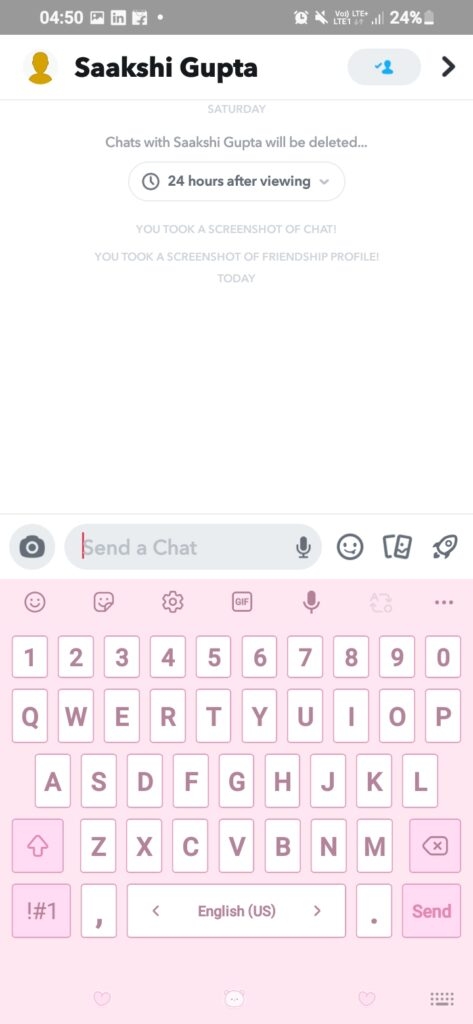 Suppose you have captured a screenshot of their activity. Even if someone else does the same, you will get a notification. In other words, a Screenshot is just a Screen Capture or Snapshot! However, Snapchat makes it pretty embarrassing by notifying me about it.
---
Friend Emoji
You would see an emoji over one or many of your Snapchat Friends. Some common emojis include Smiley, Fire emojis, and others. However, you won't see an emoji next to the friend with whom you interact less.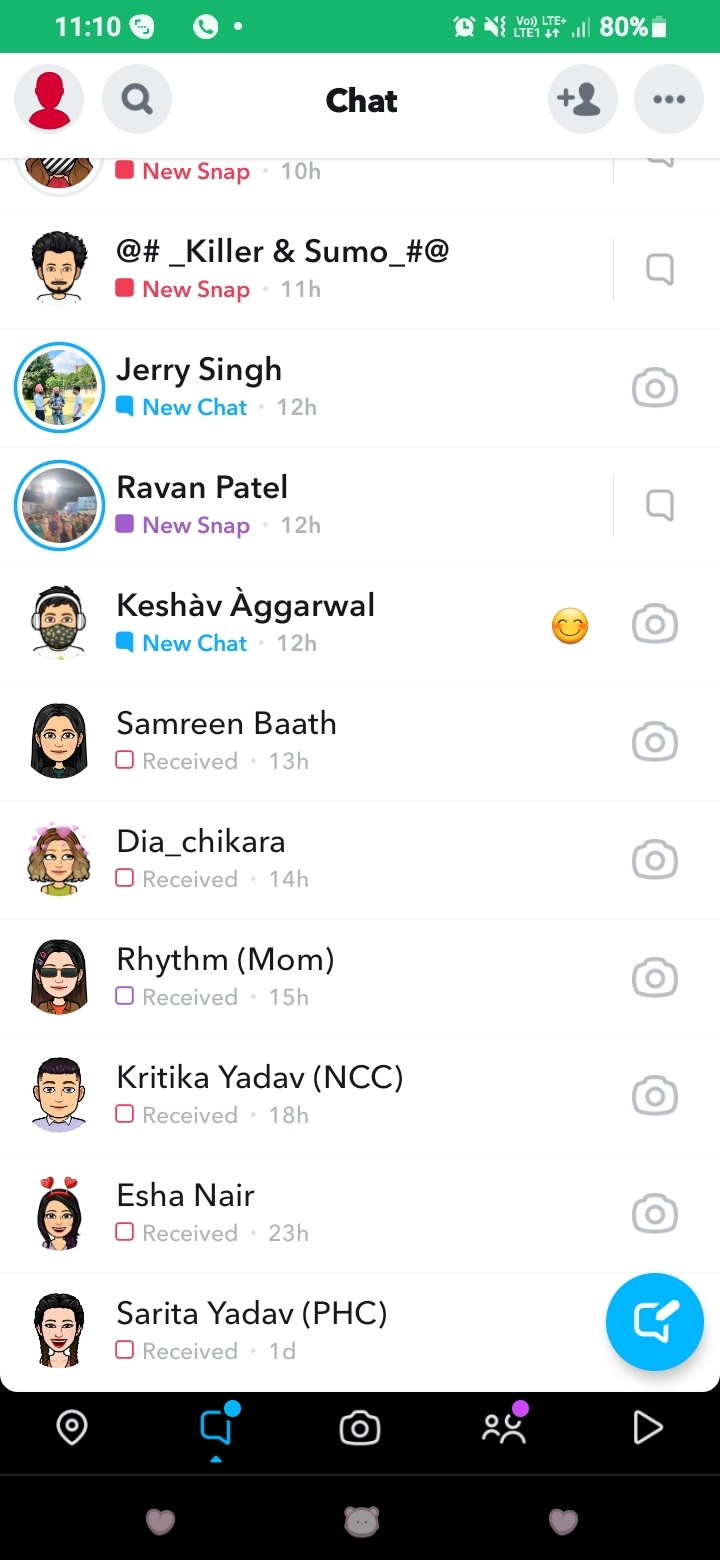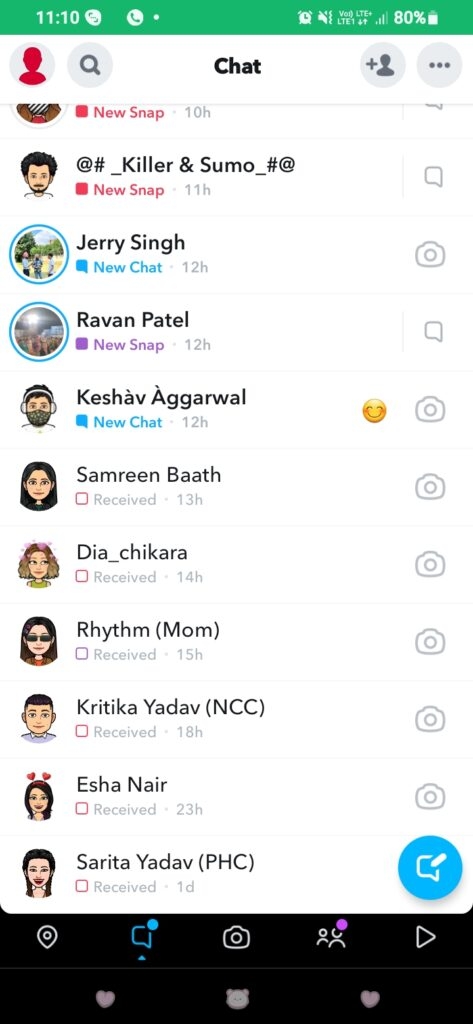 The smiley emoji indicates that you too share a good bond but not a close one. When you see a fire emoji, you two have been trying to create a Streak. But it will disappear if either of you doesn't do so in 24 hours.
---
Stickers
Like Whatsapp, Facebook, Instagram, Telegram, and Hike, Snapchat too has the feature of Stickers. These are animated enlarged cutouts that make you more expressive. The coolest part is that Snapchat frequently updates stickers. Older ones go away, and you will see newer ones in the section.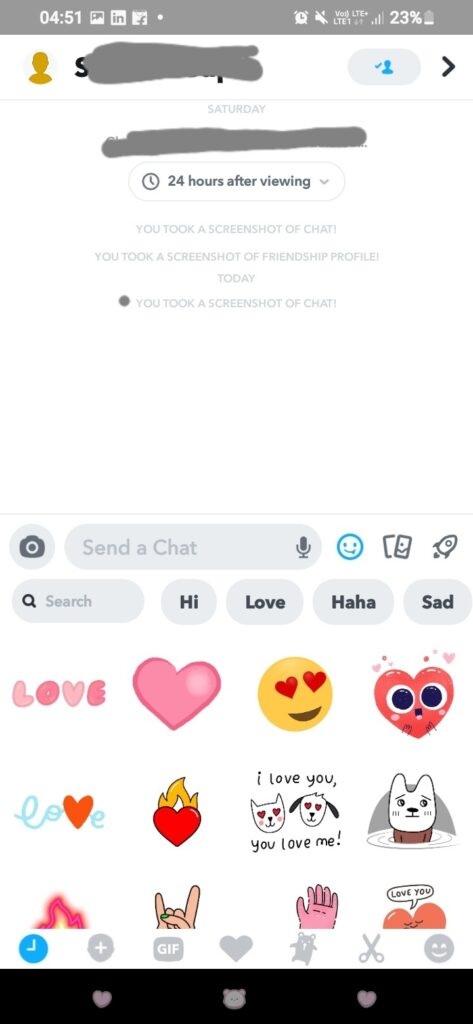 What sets Snapchat Stickers apart is that it lets you create custom stickers within the app itself! So, you can design your stickers from images or Snaps by using Scissors, save them to your stickers and use them whenever you want.
Only your friends will have the stickers that you send them. However, you can add stickers to your stories so viewers can see them.
---
Snapcode
You would have seen people sharing a screenshot of their Snapchat profile which shows a yellow and white ghost-shaped icon. Below it, their username would be specified, with their avatar, and some unique black dot pattern forms the code. When you use that, you can add other users by scanning their Snapcode.
Similarly, you can see yours by tapping your profile and clicking on your profile icon. When you take a screenshot, it copies the Snapcode link to your clipboard. You can then share the two on your social media handles or with your friend so that they add you back.
---
Snapcode Selfie
You can even personalize your Snapcode if you need something remarkable. To do so, click on your Snapcode; press the capture button in the camera that opens. It will continuously take up to five shorts to create a GIF. You can modify or remove the feature if you aren't satisfied or dislike it. The snapcode GIF forms the Snapcode selfie.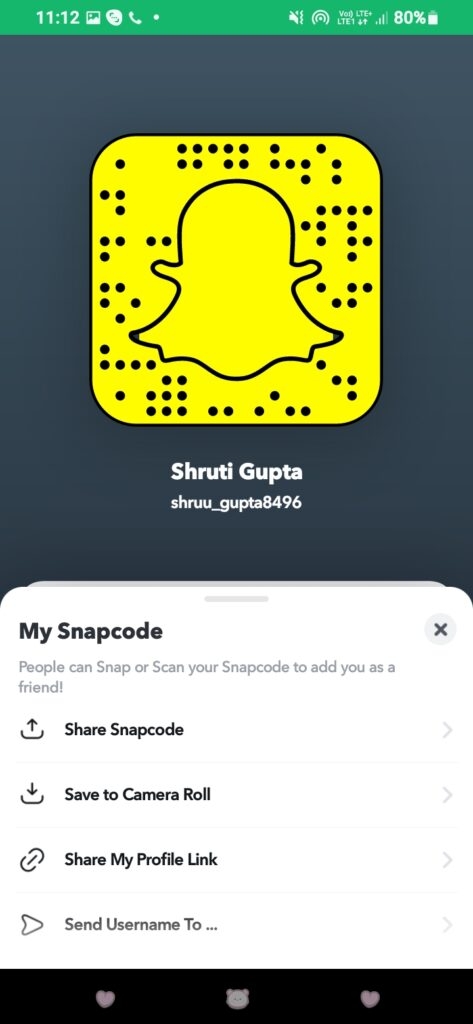 ---
Score
When you tap on your Profile, see the name, username, and profile pic; some numbers are displayed below the profile. Those numbers determine your Snapchat score. Similarly, you can view your friend's profiles to check out their scores. However, it has always been a mystery how your Snapchat score increases!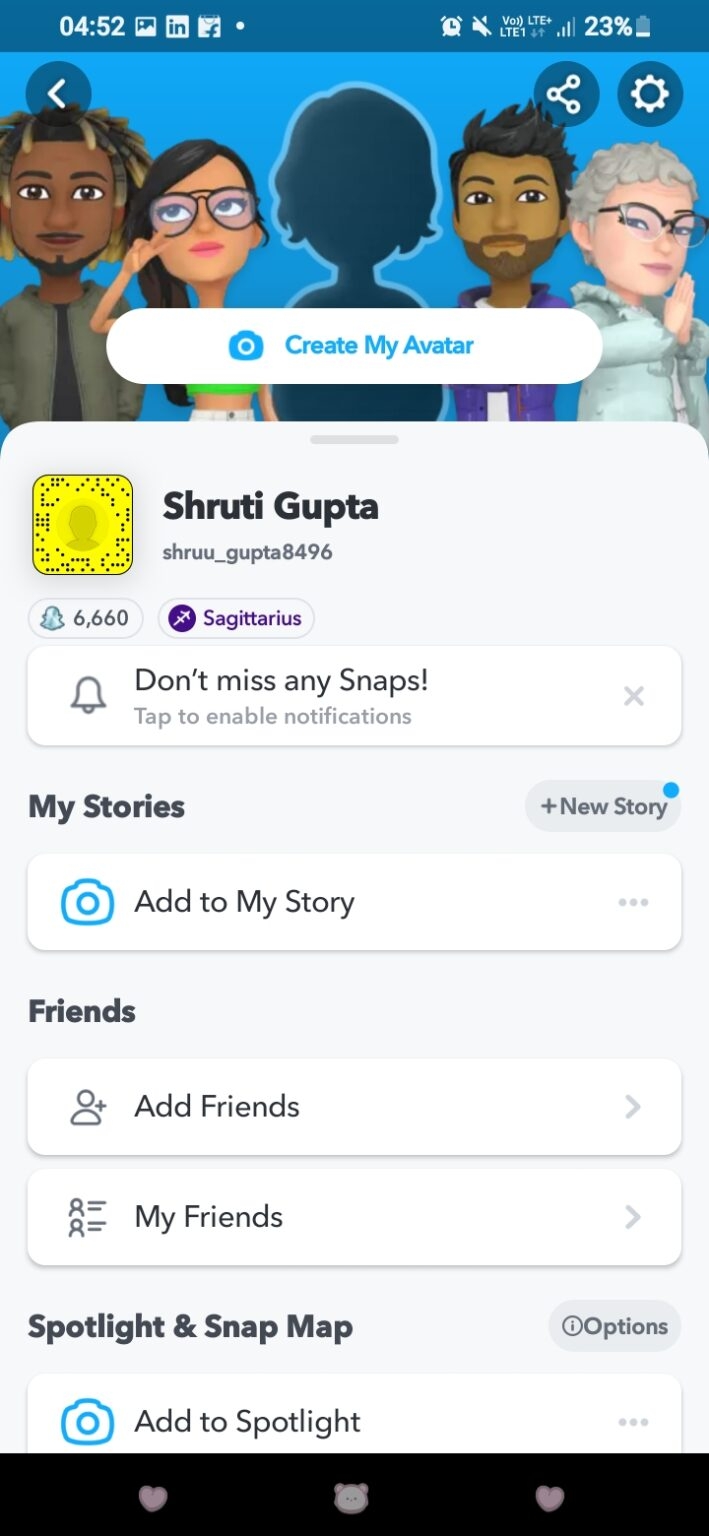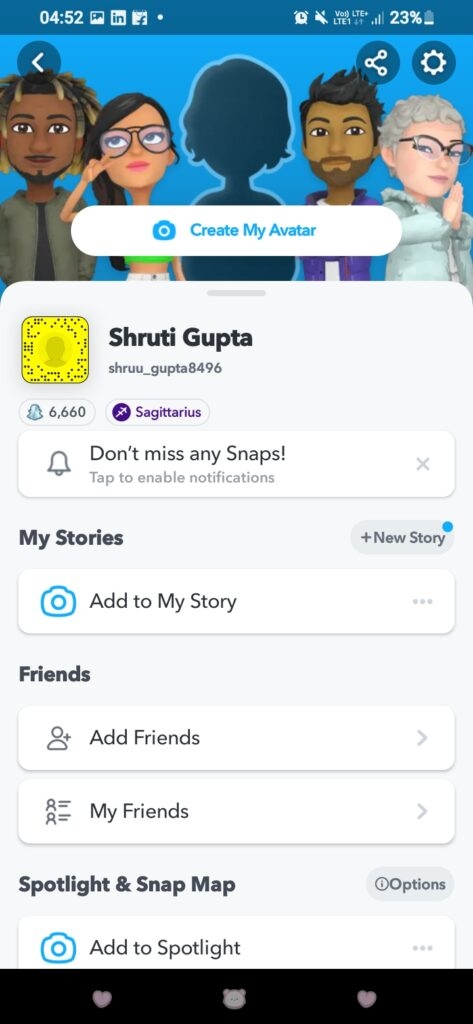 ---
Live Stories
When you add stories from a specific place, then it becomes a live story. Similarly, you can share stories from any trending event. After taking a sneak peek at them, you can send them for submission when convenient.
---
Snapcash
Snapchat is a great way to connect with friends on the go. Some of you would also use it to make new friends, which is another brilliant idea. Any of your friends would need money, or you might have to pay them.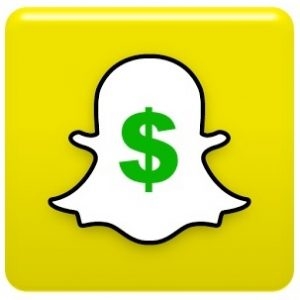 In such a scenario, you can pay them online via this app. You have to enter your card details, and then you can proceed. But, they should set up their card details on the app to receive the funds. This Snapchat service is known as Snapcash.
---
Snap Streak
When you send streaks to any of your Snapchat Friends daily, and the other person follows the same pattern, it forms a Streak. Both of you will have to do it every day.
Thus, your total number of streaks would be the number of days for which you have streaked with each other. If the person or you fails to do so even one day, the streaks break. So you have to revamp it again.
You need three days of snapping to create a Snap Streak. Besides, you will see the Fire friend emoji in front of the user's name in chats with whom you form a streak.
---
Bitmoji
How about creating customized animated characters for your Snapchat profile pic? How about seeing your animated avatar over the location Map?
Well, Snapchat lets you create your cartoon character the way you want. You can choose skin color, hairstyle, and lots more. When you send texts to someone, you will also see your avatar there. Bitmoji does it well and hence called up!
This Bitmoji is visible in your Snapchat profile icon primarily.
---
Scissors
You can cut out custom stickers by previewing some images and Snaps, tapping on the Scissors icon, and then tracing them to create cutouts.
---
Geofilters
When you share lenses across many locations, it makes up Geofilters. On the Snapchat map, you will see all the geofilters previewed on the map speed through different areas. They all start to feel like a landmark on the map with Emoji representations.
---
Hourglass⏳
You would have seen an Hourglass emoji beside the name of a person you Streak with. It usually indicates that your snap Streak will soon expire.
A Streak expires when you and your friend do not send Snaps in a day (i.e., 24 hours). The Hourglass emoji indicates that you should send a Snap to your friend asap. As soon as you do so, the emoji will disappear.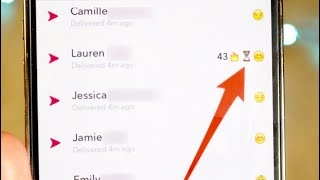 ---
Mutual BFs😎
Snapchat shows an emoji with sunglasses next to one of your Snapchat Friends. It indicates that you and the person share a mutual (common) best friend. The coolest part is that the friend who's your mutual bf would also see the same emoji next to your Snapchat username on their profile.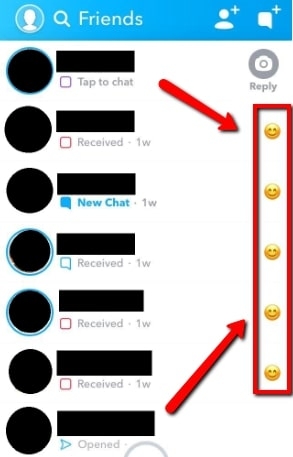 ---
Mutual Besties😬
As awkward as the emoji is, mutual besties emoji indicate that you and the other person share Snaps with a common person. Well, that's a pretty absurd situation as you have sent the same Snaps to a third person who's common and your friend also did the same.
---
BFs 😊
You would have seen the smiley and blush emoji next to one of your friends' names. This emoji indicates BFs. You know that you have not talked to them much. But the emoji comes when you send the most Snaps to them. Thus, the person is your Snapchat best friend as you most of the Snaps to them. However, they might not see this emoji next to your name if they do not send you the most Snaps.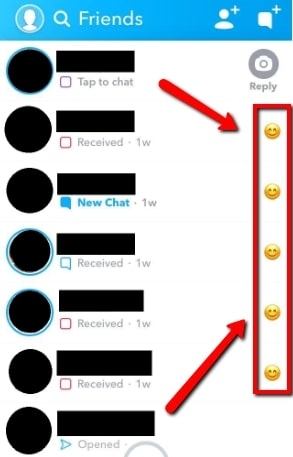 ---
Bestie 💛
A yellow heart is another friend emoji that you would see close to the name of your friends. It states that you and the other person have shared plenty of Snaps, making you two besties. Here, your Snapchat bestie will also see a yellow heart near your name in their contacts.
---
BFFs❤
BFFs stands for Best Friends Forever. After a yellow heart, you would often see it turn red on Snapchat. This is when you and you and your Snapchat besties continue snapping for at least 2 weeks.
Thus, after becoming besties with a yellow heart, you two become BFFs with a red heart. Roll over to your Snapchat chats and check the person with whom you Streak the most. You will see a red heart near their name. 
---
Super BFF💕
The double pink hearts emoji specifies Super BFF in Snapchat. When you are BFFs for as long as 2 months, you become Super BFFs. You will see two pink-hearts emojis next to each other's names. If you consistently communicate and snap with your BFF for 2 months, red-colored hearts turn into two pink-colored hearts.
---
WCW
WCW stands for Women Crush Wednesday. On Snapchat and other social media platforms, people post pictures of the women they have a crush on. As the name implies, you must post pictures on Wednesday with the hashtag #WCW.
It's modern terminology, especially in stories. Be it a celebrity, artist, author, sportswoman, entrepreneur, or any other woman you admire, you can share their pics with #WCW. It can also be a beautiful woman like your spouse, roommate, or similar.
---
SFS
The term SFS has three meanings: Snap for Snap, Shoutout for Shoutout, or Spam for Spam. However, on Snapchat, it means Snap for Snap. When someone tags you with the #sfs hashtag, they want you to rehearse the snap to your network or do nothing. People with SFS wish you to increase their engagements by sharing their posts on your handle.
---
SB
SB  is also called SnapBack. Someone would have sent you SB in chats, or you would have seen it in someone's story. People sending you SB want to increase their Snapchat engagement and thus want you to snap them. You can snap them back if you think they would be a good connection. Therefore, you can also expect a higher Snapchat score.
---
WTV
As the name suggests, WTV legitimately means when someone does not bother much about a particular thing. Your friend would tell you WTV when they are getting bored. Also, if you correct them over something and they are not very severe, they do whatever as they do not care about that. It usually happens when it's not a big deal for them.
---
BLM
BLM lingo specifies Black Lives Matter. It was an initiative cum movement to show that blacks are humans too. To fanaticize the idea, Snapchat has several lenses, stickers, and lots more that you can add to your pictures. Further, you can also use the #blm to popularize the idea. 
---
iykyk
Several users use the "iykyk" lingo in Snapchat texts. When someone uses iykyk, they mean it would or may not be logical for you. To be more precise, you can think of saying, " Today's Spaghetti was drooling, iykyk". You are showing a possibility that your friend may or may agree about the delicious Spaghetti.
---
FTC
FTC is slang which means Favorite, Thumbs Up, Comment. People sharing FTC on Snapchat indicate that you should subscribe to their stories. On other popular sites like YouTube and Facebook, you can think of it as Like, Share, Comment, or Subscribe.
---
DWU
DWU on Snapchat texts means Don't Wait Up. When you are chatting with someone, and they get busy or feel they wouldn't show up soon, they use DWU. They want that you should not wait up for them as they would need some time due to XYZ reasons.
---
IDM
The lingo IDM in texting indicates that when the person doesn't feel bad over your chats, that could be offensive. IDM messages mean that the other person is okay with everything you say.
---
idek
The term IDEK means I don't even know. It is used when you ask someone about which they are uncertain, unsure, or have not decided yet.
---
BBG
BBG on Snapchat usually means Better be Going. Users use it when the chat continues for a long time, and they have to end it for XYZ reasons like they are busy or don't want to continue. Thus, they politely end the convo by using BBG in texts.
Similarly, if you are a girl and someone replies BBG to your Stories or Snaps, it specifies Beautiful Baby Girl. Usually, men reply BBG when they find your pics attractive.
---
nvm
Nvm stands for Never Mind in Snapchat texts. You generally say it to someone when they think they said anything wrong, and you want to specify that there's nothing to bother about.
---
RDH
When you want to know a third party's opinion over your or someone else's pic, you share it with the RDH lingo. It means Rate, Date, or Hate. When they say rate, it's about rating their looks and personality; date means they are impressive enough to date the person. Hate specifies that the third party does not like them.
---
FW
FW is lingo for the slang F*ck with. Users use it when they want to stress about something they love or want to show their liking towards something. E.g., I fw pizzas (I love pizzas).
In more vulgar terms, it can also mean that the person is obsessed with you romantically and wants to explain it to you.
---
FYTB
FYTB is an acronym for F*ck you're Talking Bout. Elaborating more can also mean F*ck, what are you talking about! The term implies that the person using it is surprised by what you say. Some people also use it for F*ck you Thought Bitch. It again implies a surprise or aggression toward what you are saying. For, e.g., You would date my girl? FYTB! (How can you think of dating my girl).
---
lmao
Lmao is the most used social media lingo that states Laughing my Ass Out. It is a general slang people use when they find something funny. It's similar to Rofl (Rolling out on the floor laughing). The person using it wants to explain how much you found something funny.
---
JS
Js is commonly used in texts that mean Just Saying. You can use it somewhere you think you have been harsh enough, or your expression might offend the other person. You or the other person using it wants to lighten the reader's mood. People also use it while praising someone.
E.g., The Little black dress makes you more gorgeous, js!
---
ts
Ts is slang that means Tough Sh*t. You can use it when showing empathy or walking into the person's shoes to understand their problems. It usually specifies how bad a particular thing or situation is. It is similar to "that sucks".
---
imy
You often miss someone and text them. On the other hand, you miss anyone and would think of sharing their picture. The term imy means I miss you. When texting you imy, it means that they are missing you. Similarly, if you see the #imy hashtag on a picture means that the person is missing the one in the picture.
---
GC
GC is a part of the Snapchat Vocabulary, which means Group Chat. Snapchat allows you to have a 1:1 conversation or chat with multiple friends in a common conversation-like group. It refers to Snapchat Group chats.
---
The Sum Up
If you were looking out for various Terms on Snapchat, you would have got your answer! All the photos and videos are shared immediately by makeup Snaps. Several two-way Snaps in continuity start forming Streak.
All your conversations make up chats. Were you adding emotions to your selfies by using overlays? It seems like a good idea! Such overlays makeup lenses! These were some standard Snapchat Terms. Do you want to add more to the list?
Let us know in the comments section below!
Happy-Snapping!
Leave a Comment