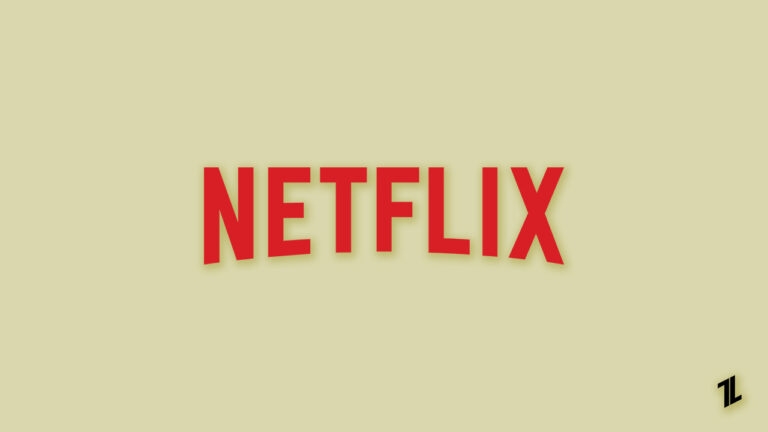 TechLatest is supported by readers. We may earn a commission for purchases using our links. Learn more.
Are you looking for how to Download Movies on Mac? It isn't very comforting to let you know that the Netflix website does not support the feature. Yes, you heard that right!
Unlike Netflix for Android, iOS, or Windows, the Mac does not have an app, and you cannot download content. You would look for downloading movies when you don't want interruptions while you tune in to a couple of attractive films.
These interruptions may be ads or a buffering network. We have found some hacks which are safe to use and not illicit.
How to Download Netflix Movies on Mac?
Downloading Netflix movies on Mac is impossible as it does not have a dedicated app for macOS. Though Netflix for Mac does not support downloading features yet, specific hacks let you do so.
You might not know, but Netflix for Windows supports the feature. So, you can download Netflix for Windows on your Mac using a Windows Emulator software like Citrix Xenapp. Alternatively, you can download Windows for Mac and switch between Mac and Windows whenever required.
If you do not want to proceed with this option and own an iPhone, iPad, or iPod Touch, you can download Netflix movies and stream them on your Mac. You can also binge over Netflix Alternatives like PrimeVideo, Apple TV app, or Hulu.
Here's how you can do so!
Method 1: Use Netflix for Windows on Mac
Netflix for Windows has the option to download movies. If you wonder how it would be available for Mac, then Windows, there are two methods for the same.
Firstly you can use Windows Emulator software which will let you install Windows applications without any hassle. Secondly, you can install Windows OS on your Mac and switch to Windows during recreational activities.
Option 1: Install Windows Emulator
Installing software for Windows Emulators like Citrix XenApp is the option that lets you download Windows applications.  Further, you can track your progress on apps meant for Windows using Citrix Xenapp. It acts as an interface, and all the apps will be available. It's free to download and does not consume much of your storage space.
You must install the emulator on your Mac, head over to it, set it up, and check out Netflix for Windows. You can then download your favorite movies and series for offline watching. 
If you want too many Windows services on your Mac, then you can even install the OS on your Mac.
Option 2: Install Windows OS on Mac
Bootcamp is software that lets you download Windows on your Mac. Before proceeding with this method, ensure that you have 55 GB of Free storage and a 16GB blank USB 2 flash drive.
You can head over to Bootcamp, install Windows using a system image, and you will be prompted to configure the OS. It would be good if you are technically sound to proceed with this option. You can switch to Windows OS, go to Microsoft Store and install Netflix for Windows. After doing so, you can download and watch Netflix content offline. 
Note that Bootcamp is only available on Intel-based Macs; the new Apple Silicon Macs don't support Bootcamp.
---
Method 2: Stream Netflix Downloads from iPhone or iPad
Netflix has different features on its iOS devices. When you have a Mac, there are higher probabilities that you would own an iPhone, iPad, or iPod Touch. The Netflix app on iOS allows you to use AirPlay.
You can then use AirPlay to stream content from one Apple device (like iPhone or iPad) to your Mac. You must download your favorite movie on your iOS and then stream it to your Mac. However, to access AirPlay content on Mac, you should have AirServer.
But these would consume plenty of data and require abundant charging on your Apple devices. If you do not want to stream content over any of these, you can use Netflix Alternatives to watch offline movies and shows. 
---
Method 3: Binge over Netflix Alternatives for Mac
Several apps like Netflix have the most incredible and abundant movies and shows. The coolest part is that all such Alternatives to Netflix have their exclusives also.
Instead of using Netflix, you can tune in to any of its Alternatives for streaming offline. Below mentioned are the top three Netflix Alternatives for Mac:
Apple has never failed to impress users with its services. Be it Mac or iPad, it aces the features well. One such service is the Apple TV app using which you can watch all the shows and movies developed solely for Apple users.
Some top film picks include Boys State, The Velvet Underground, and Raymond & Ray. Most remarkable is that you can stream all its content and 4k resolution. With a straightforward UI and many features, Apple's subscription is affordable and more than worth it.
If you do not want to go with Apple TV, then the top Netflix alternative is all you need!
Prime Video is the most widely used app when it comes to Netflix Alternatives. Apart from being an Alternative, it has a huge fan base, and many users prefer it over Netflix. So, if you are looking for a massive database of movies and shows similar to Netflix, Amazon PrimeVideo should be your go-to choice.
The most beautiful part is that it includes several films available on Netflix. Till some time back, PrimeVideo for Mac didn't support the feature of downloads, but now it does. So, if you are already an existing PrimeVideo user and cannot find it, then you should install an update to the app. 
Hulu's ad-supported version nails this aspect when considering a cheaper Netflix alternative. Further, several Netflix users have switched to Hulu because of its incredible movies, shows, and series.
You will also find TV shows and award-winning content; thus, it is legitimately premium in every aspect. Hulu for Mac supports downloading content, and the Hubs tab works the best. This tab includes shows and movies which top channels like ABC and FX Cartoon Network categorize.
---
Frequently Asked Questions
Can we see Netflix on the browser?
You can watch Netflix on browsers like Google Chrome, Firefox, and Opera. All you have to do is visit Netflix.com for the purpose. But it does not let you download anything.
---
The Wrap Up
You would have found how to Download Netflix movies on Mac. You can either go for Netflix for Windows using the Citrix Xenapp or use Bootcamp to switch to Windows OS.
If all of it seems a mess to you and you own an Apple device, then you can stream its content on Mac using AirPlay. But when you do not own any, you can use the Apple TV app, Hulu, or PrimeVideo.
I find using Citrix Xenapp the best instead of installing the entire Windows OS. Further, I prefer PrimeVideo and Hulu also to binge-watch offline.
Leave a Comment