Highlights
Warhammer: Darktide is a fantastic game, yet similar to any other game, it is also prone to errors like code 9999.
It frustrates you because it obstructs you from playing the game, and you would be looking for how to troubleshoot it!
We have mentioned the 11 tested ways to help you resolve the issue depending upon its causes.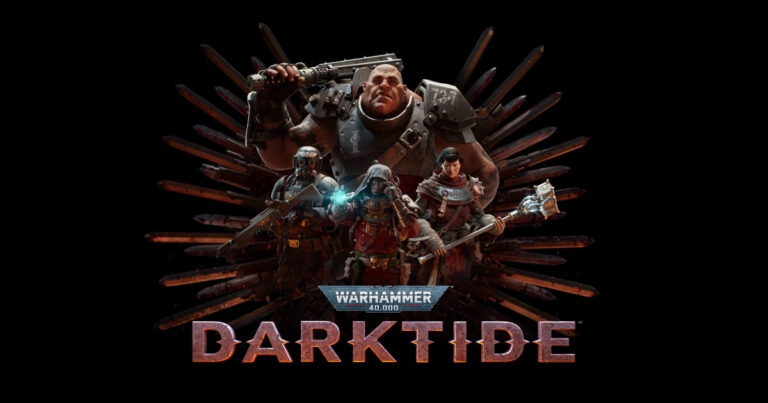 TechLatest is supported by readers. We may earn a commission for purchases using our links. Learn more.
Were you investigating in the Give city for chaos, and suddenly the error code 9999 Dartkide interrupted you? Well, no wonder Warhammer 490: Darktide is one of the most incredible games to ace your gaming skills like a pro.
After excelling in the game, it gives an excellent feeling, and you can feel the peak. But error codes like this keep you behind your competitors despite your capability, so resolving it is essential. So, without further ado, let's unleash the solutions to the error code. 
How to Troubleshoot Error Code 9999 Darktide?
Troubleshooting Darktide error codes might seem difficult but essential since you cannot enjoy your game. However, it is simple, and the fix depends on the causes. Let's learn about each solution; its effectiveness depends upon the reasons.
1. Check the Internet Connection 
One of the most common reasons behind the error code 9999 Darktide is a poor internet connection. Thus, it finds it difficult to connect with the server consistently, interrupting its optimal functioning. In such a scenario, you should check your internet connection.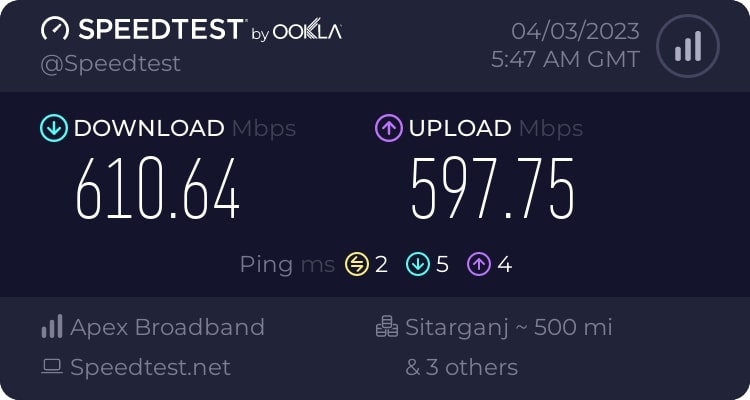 Visit speedtest.net and perform a speed test; restart your router if the results are not fine. Still, if the connection doesn't improve, contact your ISP provider.
---
2. Check Darktide Server Status 
When you face the error code 9999 Darktide despite a stable internet connection, the issue might be at the backend. Often the game servers are under maintenance or all of the specific locations.
In such a case, no solution would work, and you will have to wait until the issue gets resolved. To know whether the servers are down, check out Twitter.
Yes, Warhammer has a dedicated Twitter account that updates users about the Darktide server status. Check out @DarktideComms' Twitter account to know the details.
---
3. Restart your Device 
When the servers are working fine, there's an issue from your side. It does not necessarily mean there's a primary reason, but a temporary glitch often causes the error. 
This happens because too many processes running in the background often interfere with the device's performance. Hence, restart your device, and the error 9999 Darktide resolves.
---
4. Disable Anti-Cheat Software
Gamers do love to progress so they can hone their gaming skills at later stages. Often they use cheat software for the same, and it's apparent for you to prevent your competitors from taking an unfair advantage. Here's where you would use anti-cheat software.
Unfortunately, these often interfere with Darktide. This is because the game servers also regard it as cheat software. Hence, to fix the error 9999 on Darktide, Disable the anti-cheat software. 
---
5. Disable VPN 
To access geo-restricted games or to have an extra layer of security, you would use a VPN. But the Darktide servers detect that the traffic to their site is rerouted and would prevent you from gameplay, generating the error code 9999. Therefore, disable the VPN if you are using any, and this would resolve the issue.
---
6. Repair Game Files 
Another common reason behind the error code 9999 Darktide is missing or broken game files. In such a scenario, Steam provides a legit way of verifying the integrity of game files.
By doing so, Steam checks the game files, retrieves the missing ones, and fixes the broken ones, thus eliminating errors. 
Go to Steam and navigate to its Library. 
Right-click on Darktide and select Properties from the drop-down menu. 
Tap on Local Files and choose to Verify the Integrity of Game Files.
Now, wait until the process is completed. Afterward, reload Steam and the game to check whether the error is fixed. 
---
7. Update Darktide 
If verifying the Integrity of games didn't help, then your game files were fine. You would be running an obsolete game version which caused the issue.
Updates are not only for adding new features but are also bug patches and have lost more regarding optimal gameplay. Thus, updating the latest version helps resolve error messages like the 9999 on Darktide. 
Go to Steam and expand the Library tab from the upper ribbon.
Navigate to Darktide, right-click on it, and select Properties from the drop-down menu.
Select Updates from the left pane and click on the Always keep this game updated checkbox to enable it.
Next, launch Steam once again, and if there is any update, it will be downloaded and installed, fixing the error code. 
---
8. Update GPU 
When you have nothing fishy with device updates, GPU issues also cause the error. Games need high fps, and you can cope well only if its driver is updated to the latest version. So, upgrading is essential.
Go to the Windows Start menu and search for Device Manager and launch it. 
Navigate to Display Adapters and right-click on your GPU name. 
Select Update driver from the drop-down menu.
You will be prompted to complete the process after Windows detects suitable drivers.
---
9. Update Windows OS
If the GPU driver weren't outdated, then obsolete WindowsOS would be the leading cause of the error message 9999. Therefore, perform the device updates available on your PC.
Press the Win+X keys to open Settings and go to Windows Update. 
Click on Check for Updates.
Windows will start detecting the available updates, and if there are any, click on Install in the option that appears. Further, if no update is available, the methods below will help!
---
10. Disable Antivirus and Firewalls 
There are significant chances you would have an active Antivirus and Firewalls interfering with the gameplay. If you have Firewalls activated, turn them off, thus eliminating the issue.
Further, Antivirus would be the probable cause if you are not using Firewalls. Turn off your antivirus software to see if it works.
Besides, if you do not use specialized software, Windows also has inbuilt software that you should deactivate. 
Go to the Start Menu, search, and launch Windows Security. 
Navigate to Virus and Threat Protection. 
In it, click on Manage Settings and toggle off Real-time protection.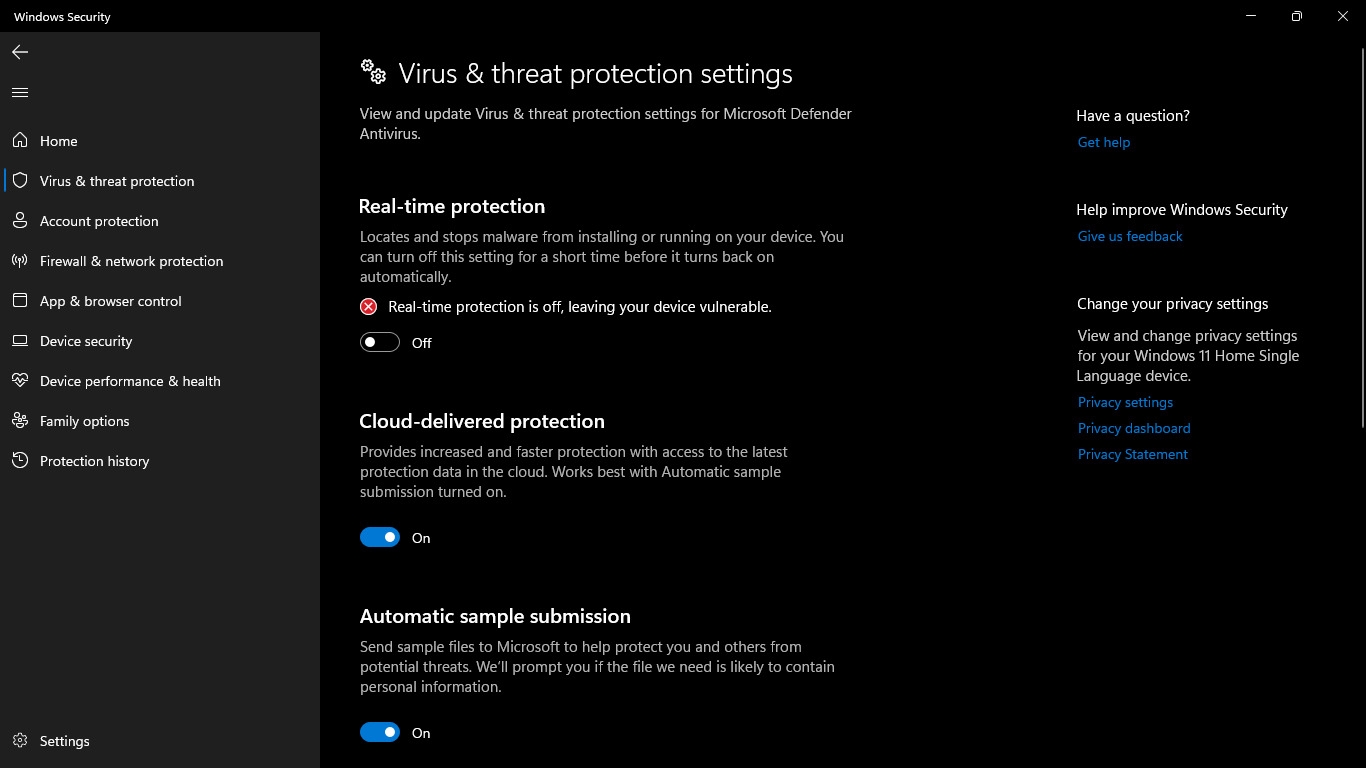 Now, see if disabling antivirus helps. If it does, it was the reason behind the error, and you should add an exception to the software, and you can then turn on these and play game. This would keep your device secure and will also eliminate the error simultaneously. 
---
11. Reset Game 
When none of the above methods help, then there's an ultimate solution to resolve the issue. All you have to do is reset the game to factory defaults.
However, you will lose your game progress, so remember to keep your account credentials handy to sign in.
Press the Win+X keys to open Settings and select Apps. 
Click on Apps & Features and search for Darktide. 
Go to the game, right-click on it, and select Advanced options from the context menu.
Scroll down to Reset and press the Enter key. 
Wait for the prompt which says the game has been reset. Now, check, and the error code 9999 Darktide will be resolved.
---
Frequently Asked Questions
What is error code 9999 Audacity?
Error Code 9999 occurs if your PC has denied microphone access to Audacity. Hence, you should enable permissions, and the issue will be resolved.
Is Darktide CPU or GPU Heavy?
Darktide puts a lot of pressure on your CPU; however, the GPU resources that it consumes cannot be undermined. It needs both of them to ensure seamless gameplay at apt fps.
What is fatal error 9999?
Fatal error 9999 states that the company registration number is incorrect, so inputting the correct one to fix the error.
Can Darktide be played offline?
No, as of now, Darktide doesn't let you play offline games in single-player mode or privately online.
---
The Final Word: Error Code 9999 Darktide
If the error code 9999 Darktide had interrupted your gameplay and you were looking for troubleshooting methods, our guide would have significantly helped you.
The common reasons depend on an unstable internet connection, difficulty in connecting with the server, servers under maintenance, temporary glitch, missing or corrupted game files, or using anti-cheat software.
Based upon these, accordingly, fix the issue. On the other hand, if you use a VPN, Firewalls, or Antivirus, they also conflict with Darktide gameplay.
Besides, check that your game, GPU, and PC are updated to the latest versions. If none of them helps, then reset the game. For any help, do let us know in the comments!
Further Reading:
Leave a Comment