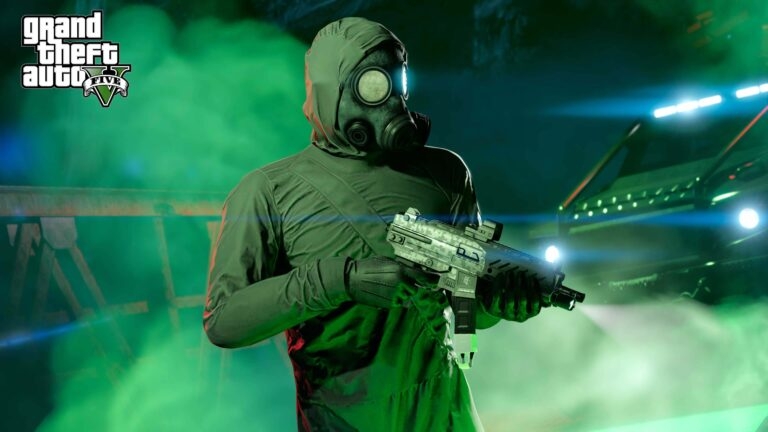 TechLatest is supported by readers. We may earn a commission for purchases using our links. Learn more.
Grand Theft Auto 5 (GTA 5) is an open-world action-adventure game by Rockstar Games. The game was first released for consoles in 2013 and later for PC. There are millions of players worldwide who have played the game since it was released.
However, some users have recently reported experiencing crashing issues when playing GTA 5 on Steam Deck. In this article, we will guide you on how to fix the GTA 5 Steam Deck crashing issue.
What is Steam Deck?
Steam Deck is a handheld gaming device designed by Valve Corporation that lets users play their favorite games wherever they are.
SteamOS is a Linux-based, custom operating system that runs on this game. GTA 5 is among the games available on Steam Deck, which is designed to run all the games on Steam.
---
Reasons behind GTA 5 Steam Deck crashing issue:
Here are some reasons why GTA 5 crashes on Steam Deck before we move on to the solutions. It is possible that there are several reasons for the crashing issue, including:
Hardware or software compatibility issues with Steam Deck
A corrupted or out-of-date graphics card driver
Device overheating
RAM or storage space is insufficient
Game bugs or glitches
Now that we know the possible reasons behind the GTA 5 Steam Deck crashing issue let's move on to the solutions.
---
Solution 1: Force Reboot The Device
In some scenarios, a normal reboot might not work properly, so you should try force restarting the Steam Deck by following these steps.
In this way, any potential glitches or system-related conflicts will be cleared up immediately. Your Steam Deck may need to be force rebooted if it becomes unresponsive or stutters frequently when powered on.
Here's how:
For at least 3 seconds, hold the Power button. If the system still doesn't respond, try long-pressing the Power button for about 10 seconds to force another reboot.
---
Solution 2: Reinsert the MicroSD Card
It is also possible for the GTA 5 game to crash when starting up when the MicroSD card on the Steam Deck console is corrupt. You should fully format the MicroSD card before beginning to use it with your Steam Deck. In order to format a microSD card, follow these steps:
Ensure that the MicroSD card is properly inserted into the bottom memory slot.
On the Steam Deck, click Steam > Settings.
Select System > Format SD Card.
You may need a few minutes to finish the format.
---
Solution 3: Lower graphics settings
You might experience crashes in GTA 5 if your device can't run higher graphics settings. In order to solve the GTA 5 Steam Deck crashing issue, you must lower the game's graphics settings. To get started, follow these steps:
Open GTA 5 and go to the Graphics settings.
Make sure that your Texture Quality, Shader Quality, and Reflection Quality settings are set to Medium or Low.
You can now save your changes and restart the game.
---
Solution 4: Check for SteamOS Updates
You may experience bugs, instability, security issues, etc., when using an outdated SteamOS version. Whenever you update Steam Deck, you should manually check for SteamOS updates.
On the Steam Deck, press the Steam button.
Navigate to Settings > System.
Thereafter, on the right side, click Check for Updates.
Tap on Apply if there is an update available.
Once the software update is complete, wait for it to complete.
If you want the changes to take effect, tap on Restart.
---
Solution 5: Clean your device's fan and vents
It is also possible for games to crash due to overheating of the device. To resolve the GTA 5 Steam Deck crashing issue, you need to clean the device's fans and vents. This will improve airflow and lower temperature. To do so, follow these steps:
Your device should be turned off and unplugged.
Make sure the vents are clean by using compressed air to blow out dust or debris.
Open the device and wipe the fan blades with a soft cloth or brush.
Ensure that the device is closed and plugged back in.
Check whether the crash issue is resolved by launching GTA 5.
---
Solution 6: Reinstall the game
To get the best experience on your Steam Deck, follow these steps for uninstalling and reinstalling a GTA 5 game. If you reinstall the game, there is a good chance that several conflicts or launching problems will be solved.
In Steam Deck, click the Steam button to open Settings.
Select Storage from the sidebar.
Select the GTA 5 game that you want to uninstall.
To uninstall the game, press X.
Please wait until the game has been completely deleted.
Be sure to reinstall GTA 5 via the Steam Store once you're done.
---
Conclusion – GTA 5 Steam Deck Crashing
With these solutions, you can easily fix the GTA 5 Steam Deck crashing issue and enjoy the game on your Steam Deck again.
So, that's how to fix the GTA 5 Steam Deck crashing issue. I hope that you find this article helpful. For more info, comment below and let us know.
Further Reading:
Leave a Comment