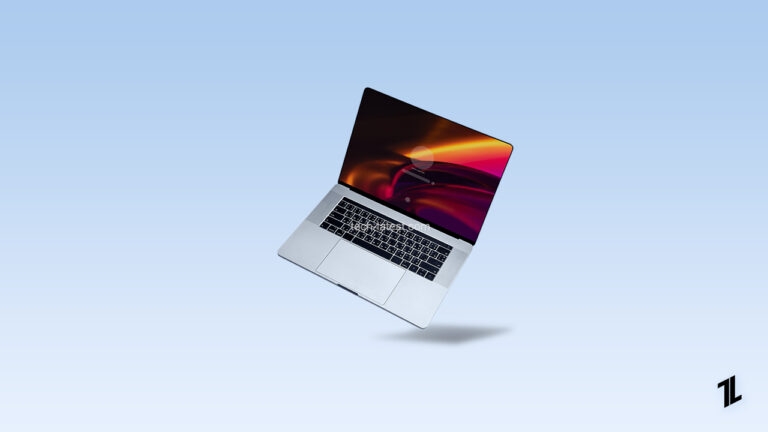 TechLatest is supported by readers. We may earn a commission for purchases using our links. Learn more.
Be it graphics, processing speed, or Webcam clarity, Mac leads all of them and is legitimately the best computer or laptop out there. However, do you find your Mac performing slowly when it outshines others?
If that's what happened and you have used Activity Monitor to check it, then mds_stores High CPU Usage is the trouble. While you are thinking about what it is and how to fix it, we have covered it all!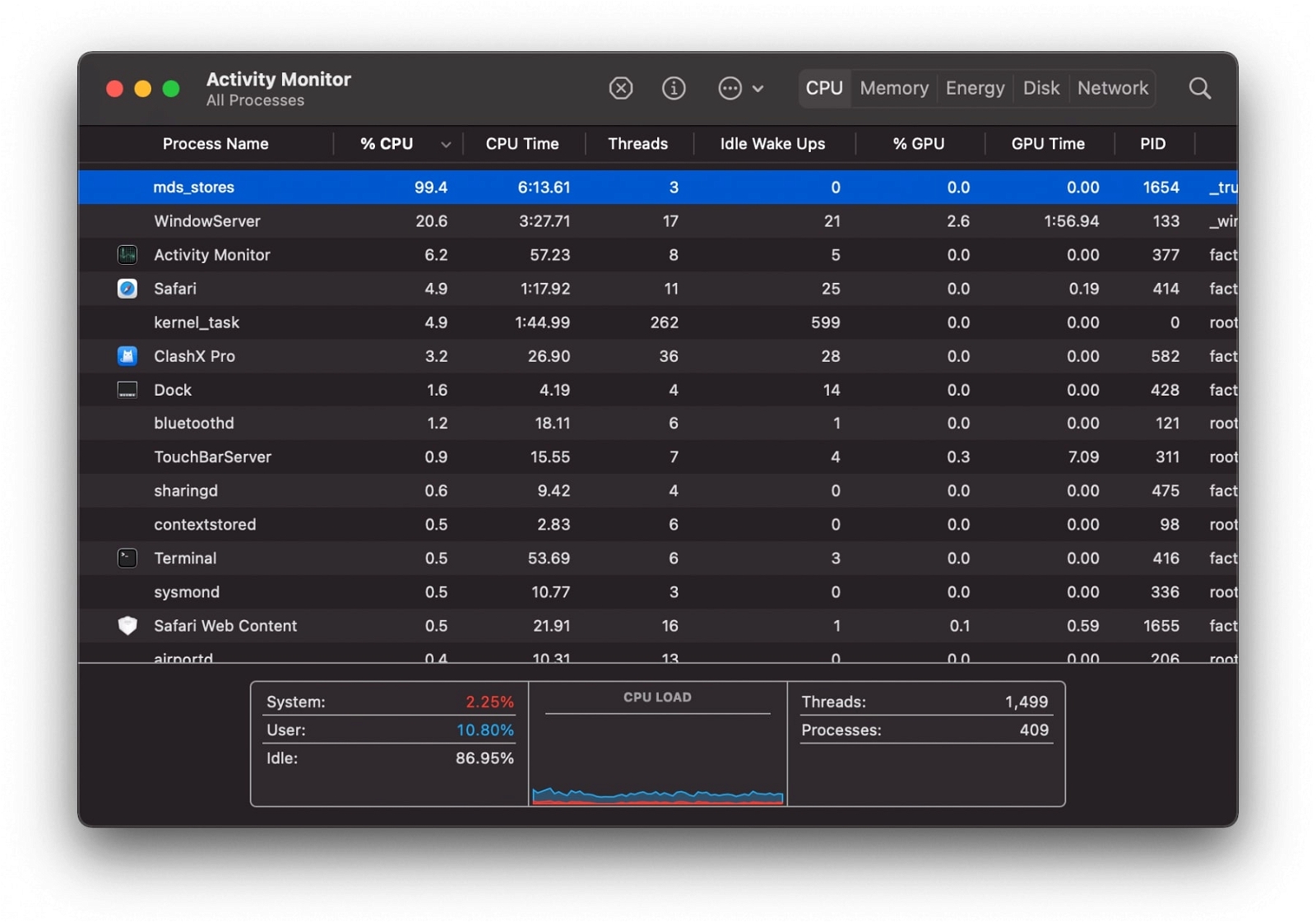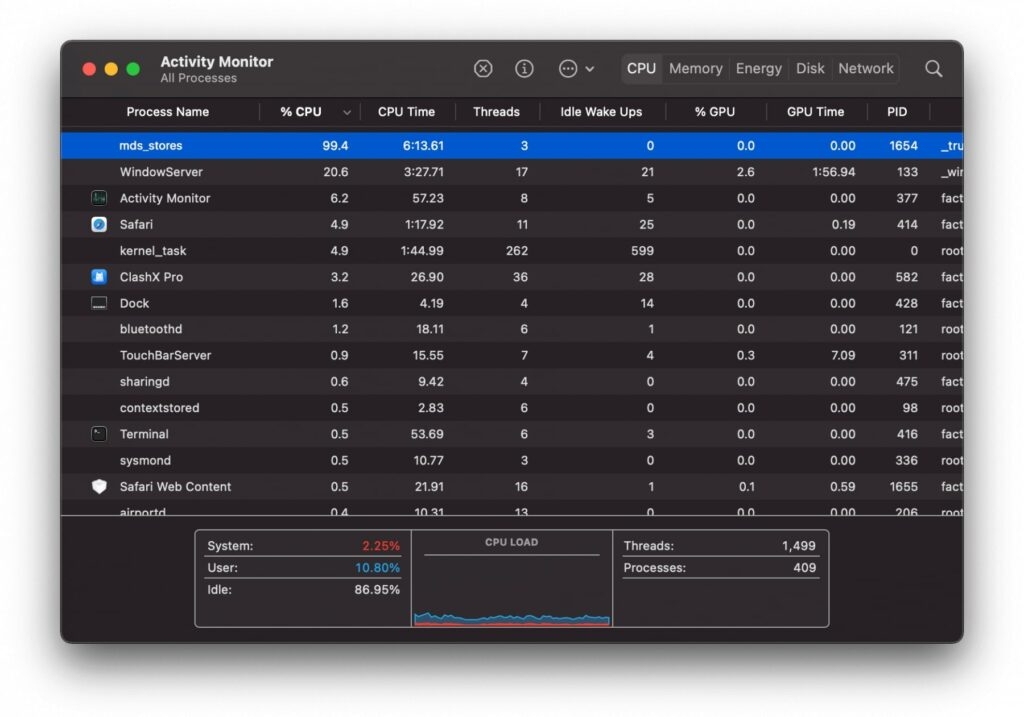 What Causesmds_stores High CPU Usage? 
MDS stands for "metadata server" and is a process that manages metadata for files on your Mac. If MDS processes increase CPU usage, then there's a problem with metadata. Spotlight causes an issue with it leading to performance issues and slow processing. You can scan your Mac for malware, also.
Any malicious software also leads to MDS utilizing more CPU resources. The most effective way to deal with it is to scan your Mac using antivirus software. Further, if that detects any so, it will prompt you to eliminate the malware. 
Besides, when the number of files, folders, or locations increases, more CPU usage causes difficulty in the Spotlight index. This poses a threat to MDS directories. Further, another leading cause is increased modifications of the existing data. Spotlight, though, is convenient, yet in such a case, it affects your Mac negatively.
---
How To Fix mds_stores High CPU Usage?
Despite the MDS_Stores High CPU Usage on Mac and slowing your system, we have brought its effective solutions. You can follow them sequentially until one helps you eliminate the issue. All of them have resolved the problem for other users, but it often depends upon your ease of implementation.
Below-mentioned is a list of the solutions,
Method 1: Reboot your Mac
The most common solution to fix mds_stores High CPU Usage on Mac is to reboot your Mac. It clears all the running processes and thus helps you eliminate High CPU Usage in MDS.
Most of the time, it resolves the issue, and you don't have to use any complex process. After doing so, check through the Activity Monitor whether the High CPU Usage issue has been resolved or not. If not, then the below method will help your get rid of it. 
---
Method 2: Restrict Somes Files and Locations from Spotlight Search
When too much CPU usage starts intervening with your Mac's optimal performance, then restriction in search is the ultimate solution. This will prevent Spotlight from searching for specific folders and locations. Therefore, when you do so, ensure that you exclude only those items you do not need or can find easily.
Follow the steps given below to restrict some files and locations from Spotlight Search:
Click on Doc (Apple logo at the top-left of your screen) and select System Preferences from the drop-down menu.
Navigate to Spotlight and open the Privacy tab.
In it, click on the + icon above the Keyboard Shortcuts button.
Select the folders and locations you want to exclude, and you will see them in the Prevent Spotlight box.
Excluding specific locations would lower CPU usage and thus relieve MDS_Stores. If you cannot follow this method or find it difficult, then the below will help you.
---
Method 3: Exclude Directories from the Spotlight Indexing 
When you encounter the mds_stores High CPU Usage issue occurs with too much Spotlight indexing. Therefore, you can exclude them from indexing. Ensure to remove only those files from indexing that you can quickly locate or you wouldn't search for it. One of the core instances is to exclude system files.
So, Spotlight would not have them in its database, and thus it won't be able to find them. To do so, you have clear Spotlight's indexing data, excluding items, and then let it re-index.
Here's how you can do so:
Open the Terminal from the Launchpad.
In the Terminal window, enter the following command:
sudo rm -rf /.Spotlight-V100/*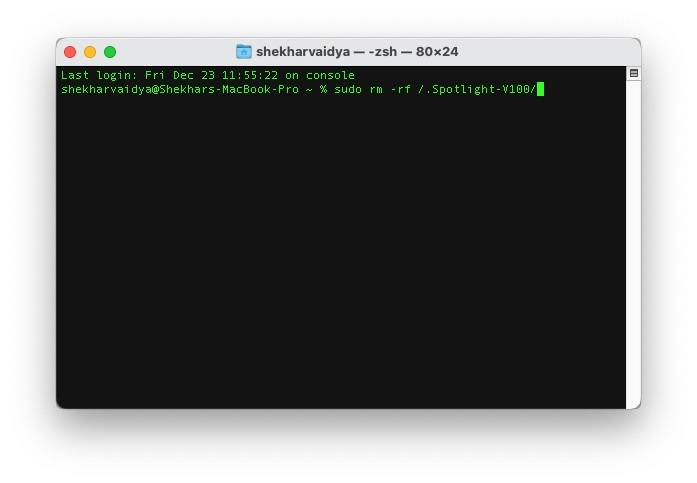 Doing so would entirely wipe out the Spotlight Indexing database and take a while.
Open System Preferences and scroll down to Spotlight.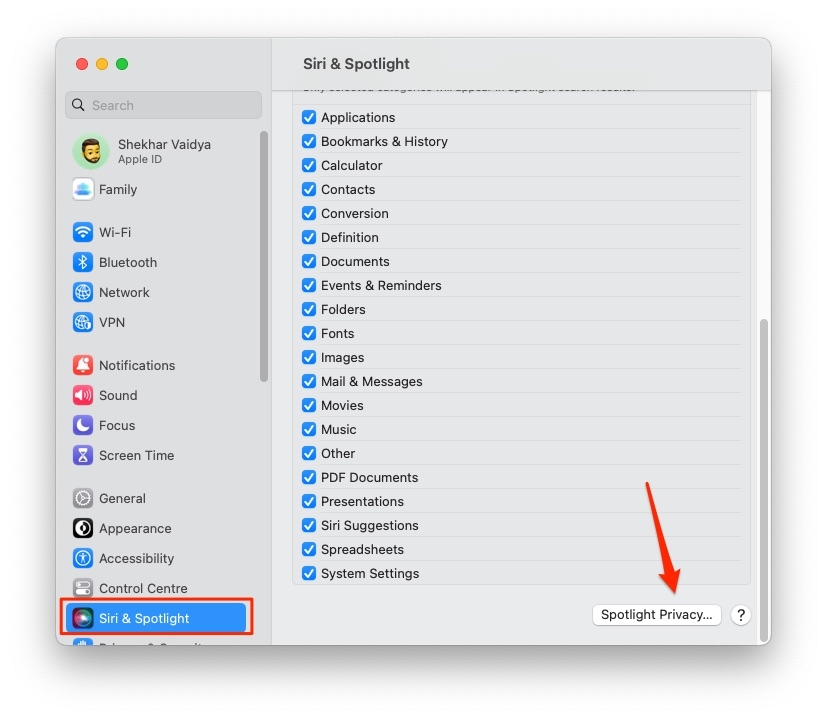 Head over to the Privacy tab and click on the + shaped icon near the Keyword Shortcuts option in the bottom left of the Window.
Choose the directories to exclude from Spotlight indexing. 
Now, reboot the Mac for it to reindex with the reflected changes.
The process would consume some time, depending upon your device's speed and resources on it. This is the most effective solution. However, if you are a computer amateur, you might find it challenging to do so.
In rare cases, you can also disable Spotlight if you don't know how to make exclusions in indexing. This would cause inconvenience as you cannot search for items. But it will retain your system's optimum performance, including speed.
---
Method 4: Disable Spotlight
As Spotlight is a Mac system process, most of you might have difficulty disabling it. You can disable system processes using the Terminal.
Here's how you can disable Spotlight:
Open the Terminal from the Launchpad.
Please type the following command in it and then press the Enter key.
sudo mdutil –a –ioff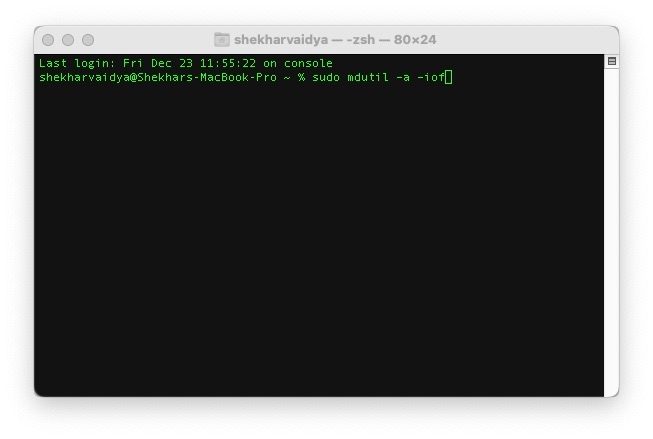 Mac would prompt you to input Admin credentials, type them and press the Enter key.
Thus, you will successfully disable Spotlight on Mac. The mds_stores High CPU usage issue occurs due to Spotlight, so disabling it would help. You can also stop and restart Spotlight if you don't want to disable it. In rare cases, it does work.
---
Frequently Asked Questions
How to lower CPU usage on Mac?
You can lower CPU usage on your Mac by saving all your edits and modifications and then restarting your Mac. Then you can see the Activity Monitor and end all the running processes. Furthermore, the malware also increases CPU usage to a great extent. So ensure to scan for malware and remove it if there's any.
Can I quit Mds_stores on Mac?
MDS_Stores does metadata indexing. Hence, to stop it, you have to disable Spotlight or stop Stoplight. Do note that it will be inconvenient for you to search for existing applications and files.
---
The Bottom Line
mds_stores High CPU Usage on Mac occurs due to issues with Spotlight indexing. Besides, it affects the performance of your Mac. The easiest and best way for most is to reboot your Mac.
But if that doesn't help you, you should exclude some directories from the Spotlight search. The best way is to make exclusions and let Spotlight Reindex. 
If you have any queries, do let us know in the comments section! 
Leave a Comment