Highlights
Steam is currently the largest games distribution platform that features both free and paid games.
There are various ways to enjoy Steam games without paying money, from entering sweepstakes to playing free-to-play games.
You may play free Steam games without worrying about scammers or other problems using the steps discussed in this post.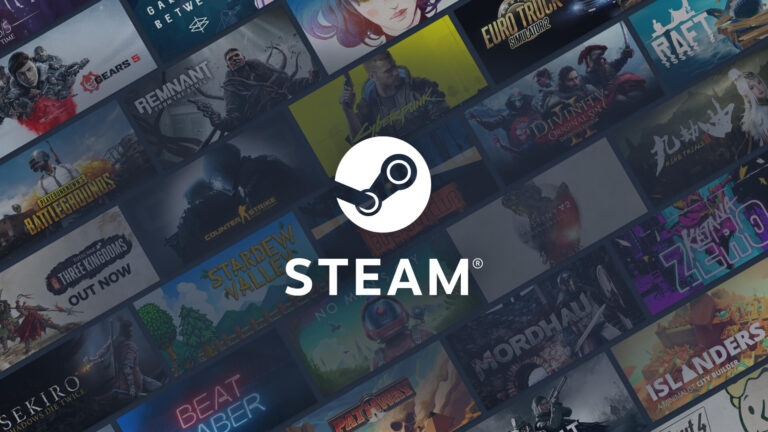 TechLatest is supported by readers. We may earn a commission for purchases using our links. Learn more.
Popular digital distribution platform Steam provides a vast catalog of games, from well-known franchises to lesser-known independent games.
Yet, purchasing games on Steam may be pricey, particularly if you have a limited budget.
Thankfully, there are several legal ways to get free Steam games. This article will look at some of the best strategies for getting free Steam games.
Various Methods to Get Free Steam Games
1. Steam Free-to-Play Games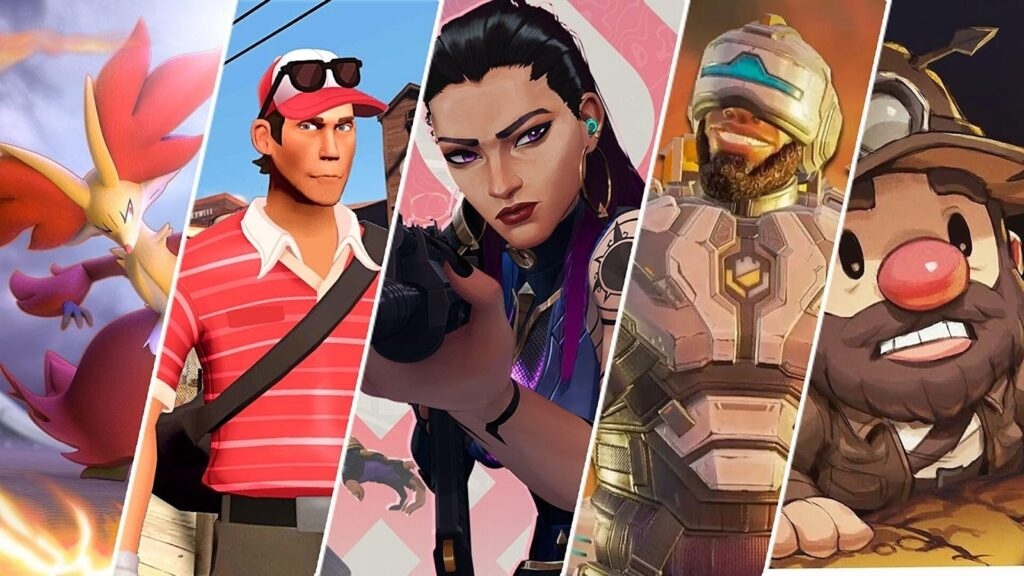 Finding games currently available on Steam that are free to play is the first and most obvious technique to get free Steam games.
On Steam, well-known titles, like Fortnite, Dota 2, and Warframe, may be downloaded and played without charge. 
These games are often funded by in-game purchases that let players buy cosmetics and in-game stuff. Even though they are free, these games may keep you entertained for a long time.
---
2. Join Steam Communities
Steam Communities are individuals who enjoy the same kind of games. You may engage in discussions and competitions where the rewards can be free games by joining these groups. 
Go to the Community menu and choose the Groups option to join a Steam community. Then you may go through the different groups and join the ones that catch your attention. 
While some Steam groups require membership permission, others are accessible to anybody.
It might be advantageous to join the Steam community since you can get game walkthroughs and instructions and receive updates on the newest gaming news.
Moreover, the Steam communities frequently hold contests and giveaways with free games as prizes.
---
3. Look for Giveaways
Users of Steam may win free Steam games through campaigns hosted by various websites, social media channels, and game publishers.
These freebies may take the shape of competitions, raffles, or social media campaigns. 
Users may need to adhere to certain guidelines to participate in Steam giveaways, such as joining a social networking platform, sharing a post, or finishing a survey.
The prize is either a Steam game or a Steam Wallet voucher that can be used to buy games on the platform, and winners are normally selected randomly.
Giveaways on Steam are a great way for gamers to get their hands on free games, and they can be a fun way for Steam users to explore new titles they would not have otherwise thought to play.
To prevent falling for scammers, it is crucial to exercise caution when taking part in Steam giveaways and only to enter those that reliable websites or game publishers sponsor.
---
4. Earn Steam Wallet Codes (Google is your friend)
You may get money to buy games on Steam without using your own money by earning Steam Wallet Codes. You may get these tickets by completing surveys, viewing movies, or installing mobile apps.
This way of earning allows users to gather points that can be redeemed for a Steam Wallet code through several websites and services. 
After you have the code, you may add it to your Steam account to add money to buy games and other things from the site.
This approach is a fantastic way to save money on Steam and can be used with other strategies like shopping during Steam specials or joining groups to receive free games.
---
5. Use Steam Trading Cards
Using the Steam platform, gamers may collect and exchange digital cards known as Steam Trade Cards. These are frequently connected to different Steam games and given to users for completing such games.
Gamers may amass a complete collection of cards for a certain game, and once they have done so, they can use those cards to make a badge.
A player's badges may be seen on their profile, and creating badges can reward them with emoticons, profile backgrounds, and vouchers.
Players can either play games or trade with other players to get cards. A set amount of cards may be gained from each game, and more cards can be bought from the Steam Marketplace or traded with other users.
Also, the market value of Steam Trade Cards is subject to supply and demand fluctuations. On the Steam Marketplace, players may purchase and sell cards. The value of each card depends on the number of cards available and the demand for those cards.
---
6. Participate in Steam Events
The Steam platform has a Steam Events feature that enables game publishers and developers to arrange and advertise in-game events to users.
These occasions may include one-time promotions, exclusive competitions, civic challenges, free games, and more.
The Events tab on the Steam client and website and a prominent listing on the game's shop page provide access to Steam Events. A player can view further details about an event, such as its length, awards, and prerequisites, by clicking on it.
With Steam Events, game creators may interact with their player bases and encourage them to keep playing their games. Events can also be used to advertise new game upgrades or content.
For instance, a game producer may organize a celebration for releasing a new DLC that grants players special benefits for participating.
Players can participate in events by achieving particular goals or tasks inside the game, such as playing a predetermined number of matches, leveling up, or getting an accomplishment.
Players that complete the missions may be rewarded with new goods, skins, or exclusive material in-game.
---
7. Free Steam Keys
For the purpose of activating and downloading games through the Steam platform, steam keys are special codes.
These keys are sometimes given out without charge as part of special offers, freebies, or a reward for paying for other goods or services.
There are several places where you may get free Steam keys, including:
Games Giveaways: Free Steam keys may occasionally be given out by game publishers and developers to promote their titles or generate excitement for upcoming releases.
Steam Sales: Games are frequently drastically reduced during Steam discounts, which happen many times yearly. Certain games may even be given away for free for a brief period of time.
Bundles: Companies like Humble Bundle and Fanatical sell collections of video games at steep discounts, and they frequently include Steam keys for individual titles.
Social media: Publishers and game developers occasionally hold contests or giveaways on social media that provide free Steam keys as rewards.
While hunting for free Steam keys, you should exercise caution because many phony websites and frauds make this promise.
Before submitting personal information or downloading files, you should ensure the website or campaign is real.
---
8. Playtest and Beta Testing
Before their games are made available to the general public, game makers test and improve them using beta testing and the Steam Playtest.
Steam Playtest is a relatively recent addition to the Steam platform, which enables creators to ask users to test their games before publicly publishing. 
Gamers who participate in the playtest can download an early version of the game, play it, and provide the creators' feedback and problem reports.
This enables the creation of a more polished final product by allowing creators to find and address problems before the game is launched.
A more conventional method of testing video games is called beta testing, in which the game's producers make a special test version of the game. They then invite a small group of players—often including people from the neighborhood—to play the game and offer comments.
Players may either download the game's beta version or play it on a local network to participate in offline or online beta testing.
The Steam Playtest and Beta Testing are useful resources for game creators since they let them find and fix problems before the game is made available to the general public.
Moreover, they allow players to participate in the creation process by offering input and influencing the final output.
---
9. Trading with Other Users
Another method to get free steam games is to trade with your friends. Users of the Steam platform may trade games, in-game gifts, and even in-game objects with one another using the Steam Trade function.
Trade may be a fun method to get uncommon goods and games while interacting with other Steam users.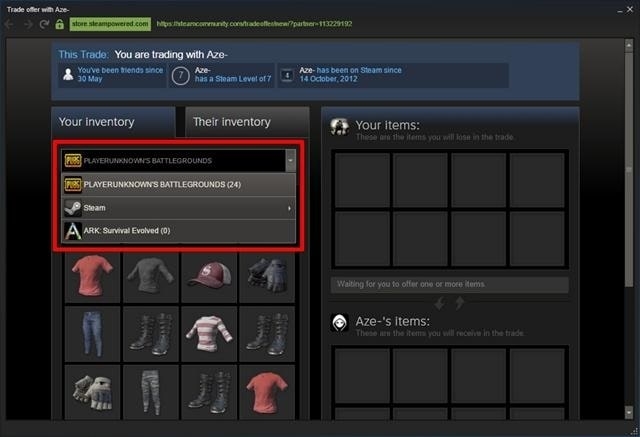 Users must first activate the Steam Guard Mobile Authenticator and have had Steam Guard activated for at least 15 days before they may start trading. This makes transactions more secure and aids in preventing fraud.
Users can begin trading after fulfilling these prerequisites by adding other users as friends on Steam and starting a trade window.
After that, users may add products to their offerings and trade them for other goods or video games. If both sides have consented to the transaction, the trade may be finalized.
It's crucial to remember that there are risks involved in steam trading. Scammers and thieves may attempt to deceive users into exchanging expensive things for useless ones or may attempt to steal users' valuables through false exchanges.
While trading, users should exercise caution and carefully verify the worth of the products being given in exchange.
Users should always transact with reliable friends or traders with a good reputation in the Steam community to reduce the danger of fraud.
They should also avoid exchanging precious stuff for low-value items and should use the Steam Community Market to sell products if they're unsure of their value.
Ultimately, Steam Trading is a great method to amass rare games and things, but it's vital to exercise caution and engage in business only with reliable partners to prevent fraud and shady transactions.
---
10. Use Third-party Websites (on your own risk)
While visiting third-party websites that provide free Steam games could seem like a terrific way to acquire games for nothing, you should exercise caution.
These websites operate with game publishers to promote their titles by giving away free Steam keys to customers who complete the requirements.
Meanwhile, some of these websites can be phishing schemes that take your data or infect your machine with malware.
It's necessary to read the terms and conditions of these websites before using them and to be careful when submitting personal information or downloading anything from them.
Some websites may occasionally ask you to do surveys or other chores that can take a lot of time and might not be worthwhile.
Also, certain game publishers might not accept the distribution of free Steam keys via independent websites, which might lead to account suspension or other negative effects.
In conclusion, while third-party websites could provide free Steam games, it's crucial to use caution and ensure you're obtaining genuine games.
Before accessing these websites, reading the terms and conditions listed there is also a good idea. You should also be cautious while submitting personal information and downloading files from these websites.
---
Wrapping it All
There are various methods available for getting free Steam games. There are various ways to enjoy Steam games without paying money, from entering sweepstakes to playing free-to-play games. 
Nonetheless, it's important to exercise caution and make sure you're purchasing authentic games. You may play free Steam games without worrying about scammers or other problems using the above steps discussed in this post.
Further Reading:
Leave a Comment