Highlights
Equipped with a 50MP primary sensor, 8MP ultrawide, and 2MP macro lenses, the circular camera module promises captivating photography.
Expected to boast a remarkable 150W rapid charging capacity, the OnePlus Ace 2 Pro redefines convenience with its lightning-fast battery recharge.
Featuring Wi-Fi 7 capabilities, Sony IMX 890 sensor, and an advanced cooling system, the OnePlus Ace 2 Pro aims to stand out in the premium smartphone market.
TechLatest is supported by readers. We may earn a commission for purchases using our links. Learn more.
Numerous tantalizing leaks and rumors regarding the forthcoming OnePlus Ace 2 Pro have leaked to the public in the lead-up to its much-anticipated debut later this month.
The anticipation for this next flagship has increased thanks to trustworthy sources from various reliable reports discussing its renderings and important data.
The OnePlus Ace 2 Pro has a back panel that is complete with a nicely positioned circular camera module. A trio of lenses that are led by a powerful 50MP primary sensor are used in this module.
An 8MP ultrawide sensor and a 2MP macro sensor are placed on either side of this to capture the splendor of wide-open landscapes.
Notably, a stealthy 16MP selfie camera is cleverly hidden behind a punch-hole cutout that is completely incorporated into the display on the front.
The newest Snapdragon 8 Gen 2 CPU, which is expected to usher in an age of unmatched performance, is anticipated to be the brain and heart of the OnePlus Ace 2 Pro.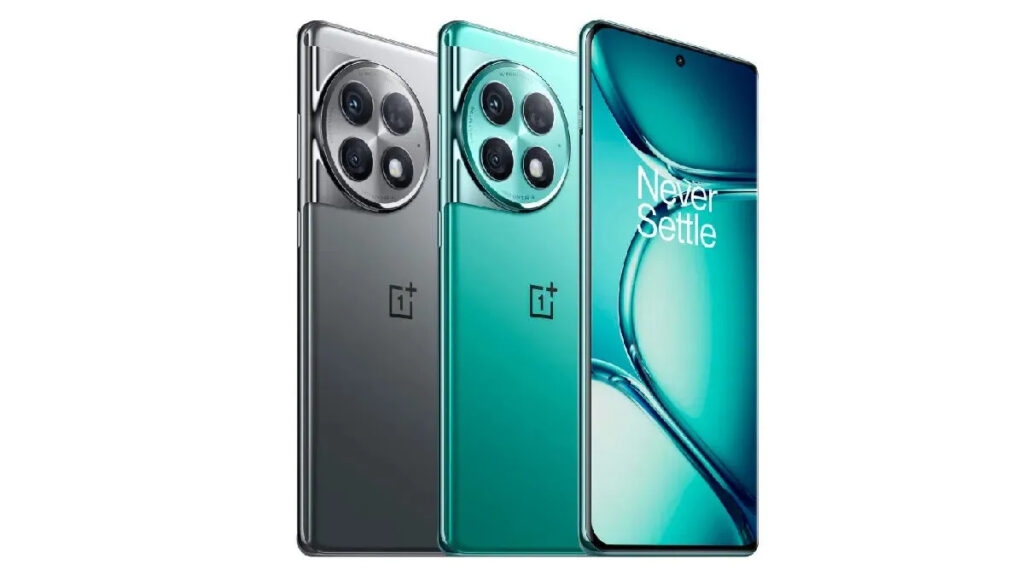 Read: Every Detail About the Xiaomi Mi Mix Fold 3
An excellent memory configuration, with possibilities reaching as high as a staggering 16GB of RAM, fully complements this processing power and pairs with a storage capacity of 1TB.
This potent group creates the framework for fluid multitasking and a vast amount of storage for all of your digital assets.
The 6.7-inch AMOLED screen of the OnePlus Ace 2 Pro, which boasts a dynamic 120Hz refresh rate, serves as the canvas for the visual journey.
A large 5,000mAh battery powers the device, demonstrating the battery's strength. But the genuinely impressive charging innovation is a staggering 150W rapid charging capacity that claims to recharge your phone's battery in only a few minutes, redefining convenience.
The OnePlus Ace 2 Pro strives to wow with extra outstanding features in addition to these fundamental qualities. Compared to Wi-Fi 6, the addition of Wi-Fi 7 capabilities heralds an improvement in connection and brings quicker data rates.
This not only makes it possible for flawless streaming and quick downloads but also opens the door for immersive online gaming.
As the OnePlus Ace 2 Pro features the powerful Sony IMX 890 sensor, renowned for its capacity to capture minute details and provide outstanding image quality, photography fans will be in for a treat.
Additionally, the device is planned to ship with a cutting-edge cooling system that is designed to keep ideal temperatures even under the most demanding usage conditions, assuring top performance without sacrificing comfort.
Here are some more informational leaks about the OnePlus Ace 2 Pro:
The phone will weigh 199g and feature an 8.7mm thickness.
Out of the box, Android 13 will run on it.
The initial price will be CNY 4,999, or around $700.
In the premium market, the OnePlus Ace 2 Pro appears to be a very competitive smartphone. When it launches on August 16, it will be fascinating to watch how it does.
Read: OnePlus Will Provide a Lifetime Screen Warranty for the Green Line Issue in India
Leave a Comment