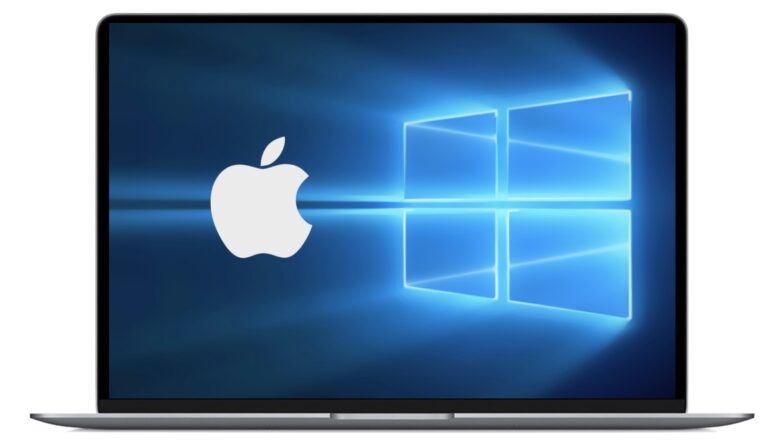 TechLatest is supported by readers. We may earn a commission for purchases using our links. Learn more.
Mac has undoubtedly the best built for common, professional, and creators. Many prefer Mac over windows because their performance far surpasses those of windows.
Not every user desires to perform certain tasks manually, whereas mac users can easily rely on their system as shortcuts and features help them perform many tasks automatically. Despite a large number of the population using a mac, some would like to use certain Windows software on their mac.
While it's not a great thing to do, some prefer windows software because of the functionality and attributes windows presents. Several apps are exclusively designed to function in a windows system, but engineers troubleshoot the problem as technology advances. Thus, now we can use windows apps on a mac with the help of emulators.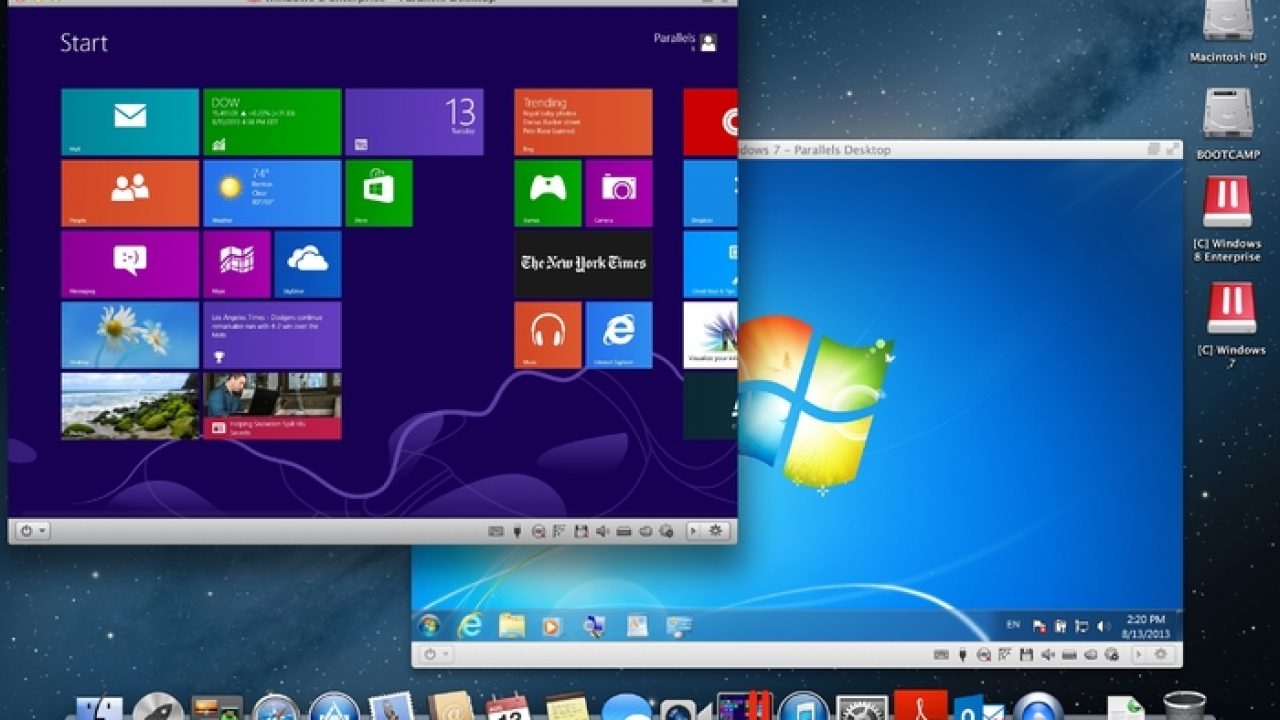 These emulators are designed to help a computer system (host) behave like another computer system(Guest). The amazing features of emulators provide the world an opportunity to thrive with the help of one another. To open certain apps on your mac, you need to consider the option of emulators and choose from the list below.
Here are the 10 best Windows emulators for Mac:-
Best Windows Emulators for Mac
Boot Camp
A built-in Mac tool that's pre-installed on your Mac PC allows you to overcome the initial utility of the system by providing ways to install a windows application.
Unfortunately, performing something not viable to the system can sometimes cause errors. However, the Boot Camp application does resolve the issue with simple steps with an error possibility of approx 1%. 
Boot Camp lets you install the following windows application, but in separate parts, the first part gets installed on the hard drive, and the next might go with SSD.
The only disadvantage you may face while using windows applications is that you likely will not be able to use any macOS apps. The same will occur when you're using a windows app. Fortunately, you only need to switch, and you'll be able to utilize the advantages of both OS apps.
---
VMware Fusion
VMware Fusion is one of the most efficient windows emulators that helps you operate windows applications on your Mac device. The features and specifications brought to you by this software are extremely helpful and handy to the users who would love to operate windows apps and run macOS applications in the back.
The essential detail about the particular software is that it comes with a reasonable cost that can easily be paid when you need high-key features in your mac device.
Besides the price, VMWARE FUSION operates best with the newer version of the MacBook. One key feature that separates other emulators with VMWARE FUSION is allowing users to run the Windows file browser as an application on their macOS device.
---
Parallels Desktop for Mac
The features and specifications of Parallels Desktop somewhat resemble VMWARE FUSION. Still, that software provides an excellent support system when the software's functionality is hampered or even when the user comes across even the slightest problem.
The key-feature Parallels Desktop provides to its user is the ability to create a virtual machine that lets you install the windows application of your choice & enabling you to the plethora of choices.
In addition, Parallel Desktop chooses to compile with the latest Mac device, so whether you are using an old device or the latest one, be sure to experience stability, efficiency, and smooth performance.
---
Citrix Xenapp
How about wanting to use your desired software but being unable to access it on your favorite MacBook? Well, that moment is a bit awkward and disappointing. Windows and Mac are the two most popular operating systems used in laptops.
Both have their advantages and disadvantages, but by using emulators, we can turn these disadvantages to your advantage. Here's how Citrix XenApp came to be a Mac Saviour.
Citrix XenApp is one of the most incredible Windows Emulators available. The coolest part is that the emulator allows you to use Windows apps on MacBook, Linux OS, and other devices.
You can install your applications using the emulator, and your data and progress are automatically saved on the emulator's cloud. Moreover, you can easily access it through its database.
---
WinOnX 2 Pro
Be it GUI, functionalities, or System Software; everything has variations. Therefore, Windows users struggle to adapt themselves to Mac OS, and so do Mac users who find it challenging to adapt to Windows.
But, on the other hand, Windows has more users than the Mac OS. One of the reasons is a standardized user interface, while the other is that Windows is more cost-effective than a MacBook, so ultimately, to provide you a dedicated software that helps you install windows applications on your MacBook is winOnX 2 Pro.
WinOnX 2 Pro is an emulator that is specially designed for Mac. It redirects Windows application data and integrates it into the Macintosh OS. Therefore, you can use your required Windows apps on Mac.
If you don't need a heavy emulator or any additional OS licenses, then WinOnX 2 Pro is the ideal choice. But you should ensure that the application should be fully compatible. Often some do not, which ultimately slows down your system, and in such a scenario, programs do crash.
---
Crossover Mac
Mac, as the name suggests, but its functionality can be extended to several operating systems. Be it Mac, Linux, or Chrome OS, and in the case of Chromebook, you can use Windows apps on any of the devices supporting these operating systems. You don't need to buy a Windows license or a bulkier alternative for the emulator.
You can also access Windows games and install any app using Cross Tie technology. If you want to install the emulator, then visit Codeweaver's official website to download it and set up, install, and configure it, and you are all to use it.
To use the emulator in your system, you need an Intel 64 processor, a Mac OS 10.13.0 version, or a later one. The Crossover Mac is the best rated for all of the services, whether credibility, user satisfaction, or features.
---
Wine
Wine is another free-to-use Windows emulator for Mac OS. You can easily install and set up Microsoft Windows apps on your MacBook. Therefore, you don't need to purchase a Windows license to use apps on your MacBook.
It's an open-source emulator that's seamless and provides similar features but an easy-to-use interface. The software tries to go with its name, i.e., simple, easy & smooth.
---
VirtualBox
The specific reason one chooses emulators over any other technology is to use other software in the guest device as that other software is heavy and challenging to operate. In contrast, emulators do not hamper users' time and efforts and provide an easy solution to the modern world's problems.
One such emulator that solves your problem is Virtual Box. VirtualBox sets up a virtual machine on your MacBook, wherein you can install and access Windows. Both the OS can be used simultaneously on your MacBook using the VirtualBox emulator. You can use it for free if you need it for educational or personal purposes.
---
WineSkin
You wouldn't find your favorite application software on a MacBook as the number of Mac users are comparatively less. So, all the applications are not available on Mac.
But you need not worry! Windows Emulators let you access your favorite apps on MacBook that aren't available otherwise. While choosing the effective and working Windows emulators may be challenging, we have covered you with the best Windows Emulators for Mac, WineSkin. 
WineSkin is another emulator using Windows on your MacBook. The coolest part is that the emulator is free to use. Be it games or any apps; you can use WineSkin to access them all.
Though the emulator does not have an individual official website from which you can download it. Therefore, you can check out a credible third-party website to download the emulator.
---
WineBottler
WineBottler is another dedicated Windows emulator for Mac OS. You can download any software or game without installing the Windows package and use the apps. It is capable of running apps that aren't compatible with Mac OS. Again the WineBottler is free-of-cost to use.
---
Frequently Asked Questions
Is there a free Windows emulator for Mac?
Yes, there are plenty of free Windows Emulators for Mac. However, the most reliable ones are Bootcamp, VirtualBox, Wine, WineSkin, and WineBottler.
How Can I play PC games on my Mac?
The solution to that is pretty simple. To play games on Mac that aren't available on the device, you need a windows emulator that enables you to install apps and games of your choice. To choose an emulator, check out the list given above.
What is the best program to run windows on Mac?
Probably the list provided to you consists of all the apex emulators that can help you solve your problem. However, to be specific, you can go with the option of the Boot Camp emulator, which is free to use & provides an effective solution to your cause.
Can my Mac device develop issues after using the WindowsEmulator software?
A simple answer to that is "NO." Running emulators might take up more RAM and CPU, which can eventually slow down your device, but it won't damage the health of your system.
---
The Conclusion
Finding a Windows Emulator for Mac OS might seem easy, but it is not. First, you need to check if it's effective, working, and affordable for your work or not.
Using emulators precisely depends on the type of requirement you need. For example, if the windows application requires greater efficiency, you should consider the paid emulator option.
Moreover, Windows emulators were developed to resolve issues faced by old Mac users. People who took the upgrade and got the latest version can now utilize the power of Intel Mac and solve the issue once and for all.
However, our top 8 Windows Emulators for Mac will enhance functionalities and make your work easier. Besides, you will find several free emulators on the list.
Still not able to find the best Windows Emulator for Mac? Let us know in the comment section.
---
Leave a Comment