TechLatest is supported by readers. We may earn a commission for purchases using our links. Learn more.
Digital art has been gaining immense popularity for quite a few years now. More and more artists are switching their work from paper to screen and exploring the newer horizon of their art form. New uprising artists are also brushing up their skills in digital art.
Most of the artists doing digital art prefer to use iPads over Chromebooks. The main reason for this is the perception formed in people's minds about Chromebooks that they lack in providing quality apps for creative work. It is mainly due to the hardware specs that they offer.
In reality, though, this notion could pass more as a myth.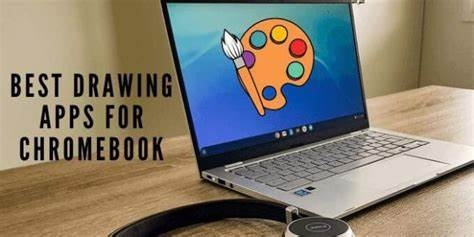 Speaking as someone who has been using a Chromebook for about a year now, it's safe to say that there are plenty of apps present here to use for a digital artist. Chromebook provides users with a varied range of drawing apps, many of which are free, that make digital art a flawless and enjoyable experience for all.
There are apps available for sketching, 3d art, and graphic designing. Other than apps, Chromebook also has some incredible tools and features for artists to make use of.
If you are someone looking to buy a Chromebook but are worried about the app options or Just a new Chromebook user wondering what apps to install. You've come to the right place.
In this article, you'll find the list of some of the best Drawing apps available on Chromebook and the features they offer.
Best Drawing Apps on Chromebook
Drawing, sketching, or painting all require a certain amount of precision and when doing all this on a screen sometimes becomes difficult to achieve it. All the apps mentioned in this article have been tested to their potential on how well they work on Chromebook.
Here you'll find drawing apps for animation, painting, and sketching too. This list includes Android Apps, Web, and chrome apps.
So let's have a look at it.
Sketchbook by Autodesk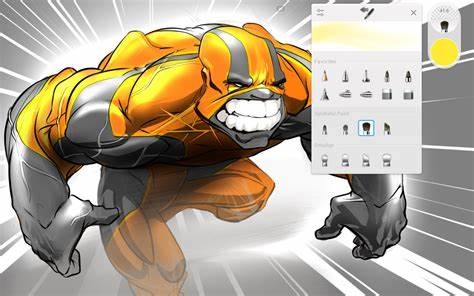 On the top of the list, we have Sketchbook. It is one of the best drawing apps available for Chromebook that can be used by professionals and beginners alike. Because of all the amazing features it provides, Sketchbook is quite popular among artists.
It runs very well on full screen, with a bare minimum touch latency, making its use for longer durations very easy. Sketchbook supports palm rejection which makes using an active stylus easier, and with the user-friendly interface, it all feels like drawing on regular paper.
This app is available free to install on Chromebook, and you can easily store your creations to access in the future.
Some prominent features:
Wide range of brush styles with varied textures and fluid strokes for drawing.
Different markers, great for drawing, and some chisel tip pens for calligraphy.
Smear and contrast features, along with paint brushes, are excellent for blending.
There is an option to remove the background along with layer editing.
Pros
Great for professionals and beginners both.

Minimum latency issues.

Provides offline support as it is an Android app.

A varied range of brushes, pens, and other tool options.

Provides the option to scan artwork and recreate it digitally.
Cons
Android app support is required for proper functioning.

Some subscription plans may be expensive to purchase.
---
Adobe Illustrator Draw/ Adobe Photoshop Sketch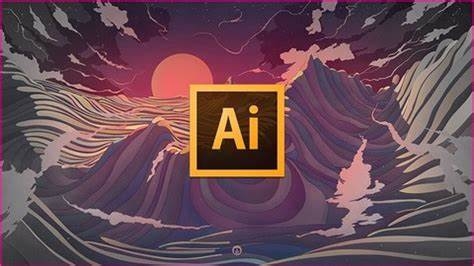 Adobe Illustrator and Sketch are among the excellent drawing apps for digital painters. It used to be available on Windows and Mac, but now it can be found on Chromebook too. Available to download on the play store. You get access to multiple tools that also support the use of a mouse and keyboard.
Among the two apps, starting with Adobe Illustrator gives you the freedom to draw on a big canvas and explore various layers, brushes, and other tools. Adobe photoshop works best for someone who's into raster drawings.
Some features:
Excellent collection of tools like live brushes, raster brushes, etc.
Availability of vector tools to enhance 3-D effects and also work on the go.
The in-app learning panel provides an opportunity to communicate and learn with other creators.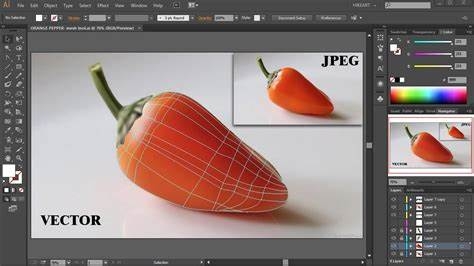 Pros
Easy workability as there is no input lag.

Vector tools allow on-the-go creations.

Tilt mode support for drawing.

Wide range of tools to use.

Supports layer creation.
Cons
Play store support is required.

A few UI elements need improvement.
Aggie.io
This web-based animation tool, available on Chromebooks, is a choice app for creators who like collaborating and creating together with other digital artists. Developed by Magna studio, this drawing tool is available free to download on Chromebook and create art with friends online.
Aggio.io comes equipped with a range of tools to help you create your desired art. Working efficiently with no latency issues, this app does not need the play store to download it.
Some features:
Various texture options for brushes like thick rough, rough, and soft pencils, etc.
The voice chat feature makes communication while collaborating with other artists easy.
Easy to switch between different canvases while drawing.
Pros
Best app for collaborations.

Allows import of Gifs

Web-based app with various tools.
Cons
Palm rejection absent.

A subscription is needed for storing art and using advanced features.
---
ibis Paint X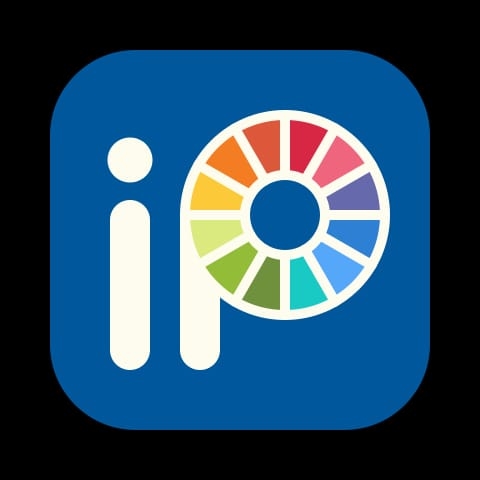 ibis Paint X is a versatile drawing app packed with lots and lots of features. This illustration platform is best for ARM-based Chromebooks. 
The app has a feature that stabilizes pen strokes while drawing, making the user's experience more precise. Other than the zero latency issue, ibis Paint X also provides options to learn digital drawing using various drawing techniques.
It makes this app one of my favorite illustration apps on Chromebook.
Some features:
You get around 800 font styles and 15000 brushes with different tips and textures.
Ruler tab with different features like stabilizing and symmetry rulers.
Various blending modes and screen tones to use.
A dedicated manga creation toolbar.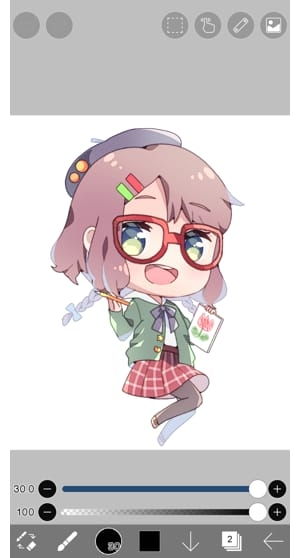 Pros
Most of the tools are free to use.

No input lag.

Stabilizes pen strokes while drawing.
Cons
Too many tool options can overwhelm beginners.
---
ArtFlow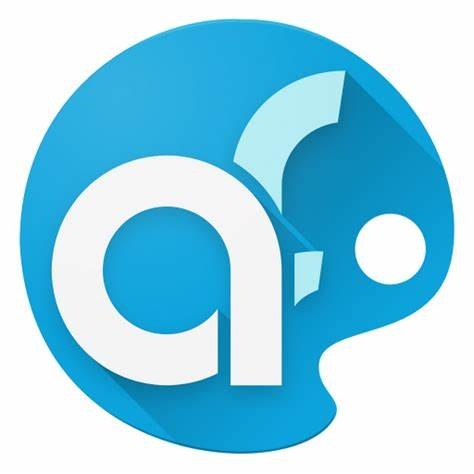 While most of the apps mentioned till now we're professional-grade, ArtFlow is a superb option for beginners to go for.
It does not overwhelm users with a multitude of tools to choose from and can make digital artwork easygoing for amateurs. You get an appropriate amount of drawing and editing tools to work with.
The app is available and free to download and does not occupy a lot of space. No screen latency is present even while working on larger canvases, and it also provides you with tilt support, helping with width control as well as rotation with some brushes.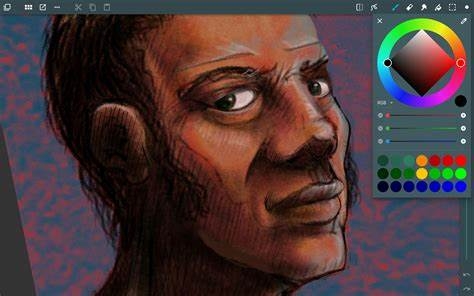 Some features:
Offers different brush options and smudge tools.
Layering for illustrations is possible
The pressure-sensitive pen helps in getting a very realistic feel while drawing.
Allows users to import images in various formats to edit and recreate.
Pros
Excellent for beginners.

A range of brushes and tool options.

Tilt support is present.
Cons
Subscription required to use various tools and features.

Big issue.
---
Concept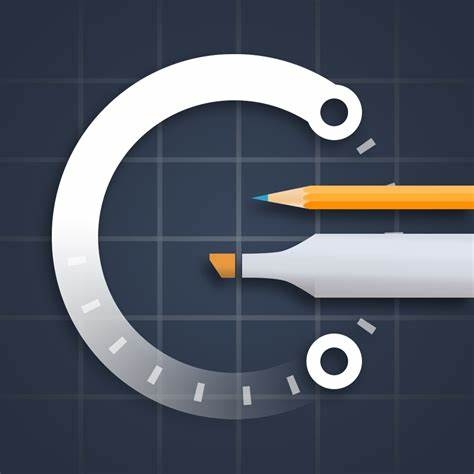 You might have heard of the concept already. It is one of the popular drawing apps on iOS and is now available on Chromebook too. With almost zero latency and a frenzy of amazing features for illustrations and digital drawings.
Some features:
Provides tilt and pressure support to draw minute details with accuracy.
Vector strokes.
A huge range of brushes is available to use.
An infinite canvas feature is present.
COPIC color wheel is present, which allows custom palette creation.
PNG and JPG format files can be imported for creating digital art.
Pros
Stylus support.

Palm rejection present.

Great for illustration.

Offers an infinite canvas.
Cons
It takes some time to get used to each tool.
---
Sketchpad
Most of the apps mentioned now are available to download from the play store while Sketchpad is a web-based illustration app. There are users with Chromebooks that do not support Playstore, and for them, Sketchpad is a solid option.
This web-based application offers offline usage and can be downloaded as a PWA app too. Sketchpad had a dedicated community of artists helping other users with the learning curve and making digital art enjoyable.
You get the standard tool options on Sketchpad with multiple brushes, a color picker, layer blending features, and many more.
Some feature:
Vector drawing present.
Thousand of clip art and vector images are present to create digital art.
800 font styles for calligraphy and other custom creations.
Great variation of burst styles present like tile, calligraphy, crayon, etc
Option to create customizable shapes using different gradients and patterns.
Pros
Web-based digital registration app.

Some Vector-based tools are present.

Offline usage is available.

Various brush options.
Cons
Little complicated for first-time users.
---
Final Words
Chromebooks can make digital artwork plenty fun and productive; all you need is the most suited app for yourself and your art form.
In the article, I've listed the best available apps for Chromebook; I hope you find a suitable match for yours. Thank you!
Leave a Comment