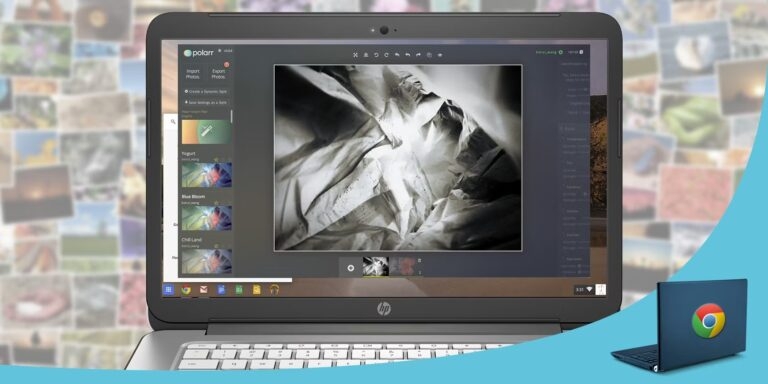 TechLatest is supported by readers. We may earn a commission for purchases using our links. Learn more.
A Chromebook is a great alternative to a Windows or Mac computer at an affordable price. Software availability is one of the biggest sacrifices of these systems.
First of all, Adobe Photoshop isn't available as a standard Chrome app. The Chromebook was tested with a version of Photoshop several years ago. 
The test was provided to education customers. As a result, it was never again available after the test ended. In the current version of Photoshop, only macOS and Windows are supported, not Chrome OS.
In this post, we'll show you how to use Photoshop on Chromebook.
So, let's get started!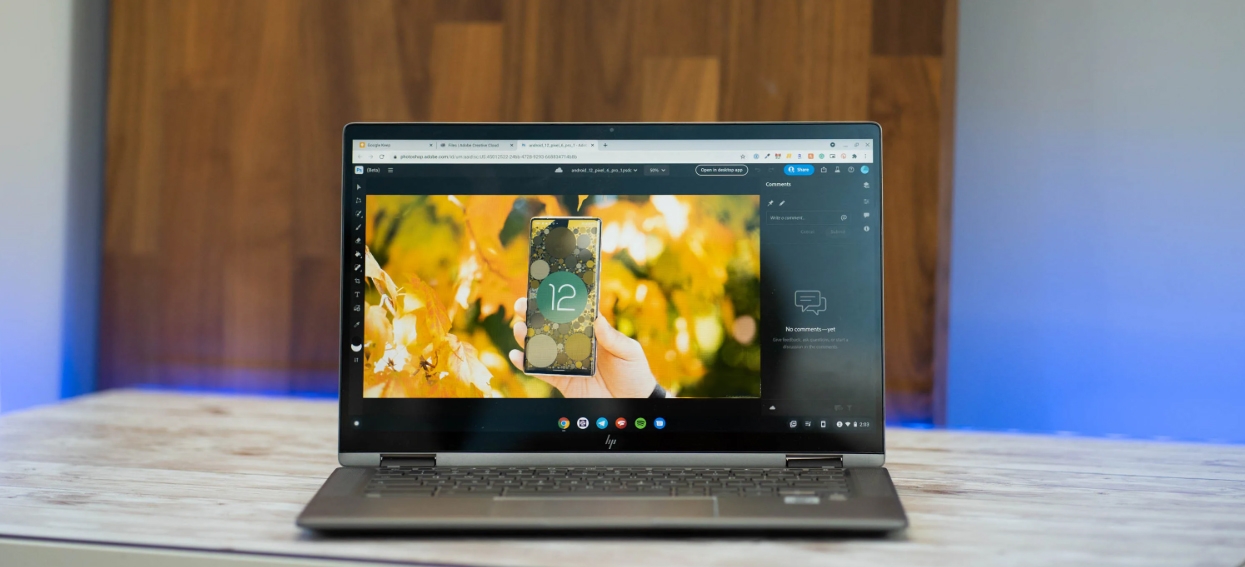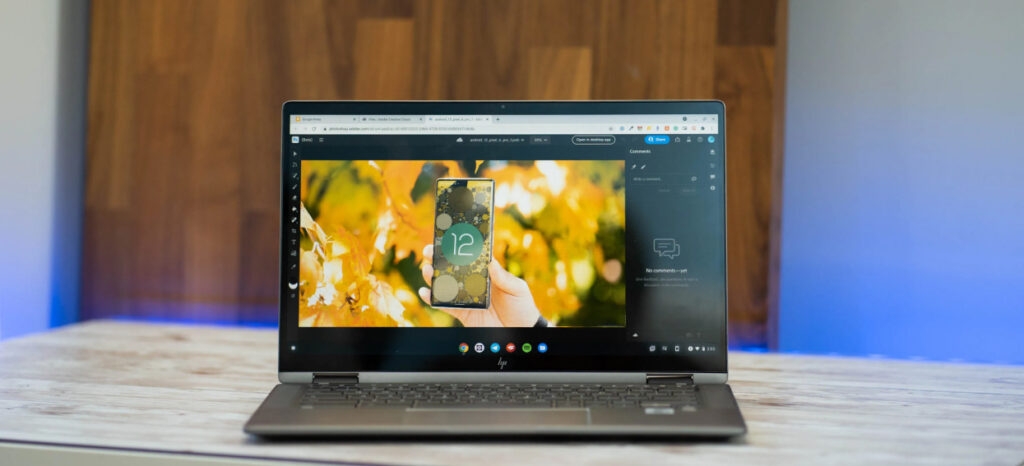 Google Play Store: Use Photoshop On Chromebook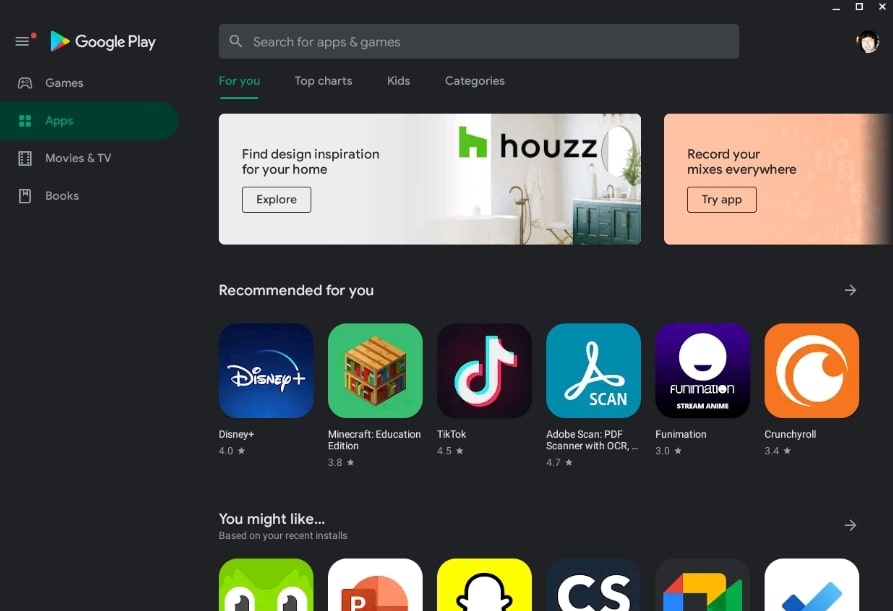 One way to get Photoshop on your Chromebook is through the Google Play Store. Google Play Store Android app support for Chrome OS has been expanding slowly but steadily.
There are millions of apps available for Chromebooks that were previously unavailable for smartphones and tablets. However, there are a few high-profile apps that are available, including Adobe Photoshop Express.
You can download Photoshop apps from the Play Store by following these steps:
First of all, go to the Google Play Store.
Type Adobe Photoshop in the search box, then Click on the app icon to open the app page.
There should be Photoshop Mix, Photoshop Fix, and Photoshop Express in the results. A Chromebook with a mobile-centric computer might do better with the Lightroom app.
Now, choose the apps you'd like to use and download them.
Although none of these can compare to the full desktop Photoshop program, they're the closest you can get without extensive modification.
The Adobe Photoshop app for iPad is a semi-full version. However, there has not been any confirmation of an Android version of the app. We won't hold our breath waiting for Photoshop to launch on Android tablets or Chromebooks since they're not as popular.
---
Remotely Use Photoshop on Chromebook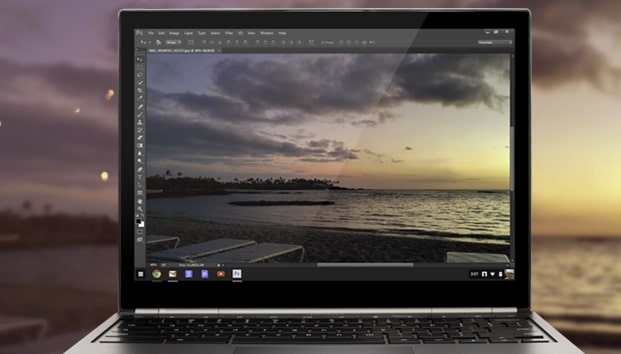 If you aren't happy using Android apps on your Chromebook, you can remotely access Photoshop from another computer. If your PC does not already have Photoshop or Google Chrome installed, make sure you install them. On both your PC and Chromebook, make sure the internet connection is stable.
You can use Chrome Remote Desktop to access Photoshop on Chromebook remotely. The steps are as follows:
Using Chrome on your PC, open the Chrome Remote Desktop website.
Select Turn on the Chrome Remote Desktop option under Set up remote access, then download and install the Chrome Remote Desktop extension.
On your PC, enter the name of your computer in Chrome Remote Desktop.
Choose a PIN that has at least six digits and click Next.
Enter the PIN that you created on your computer if prompted.
To use Chrome Remote Desktop on your Android device, go back to your Chromebook and download the app.
Connect to Chrome Remote Desktop by opening the app and logging in.
Using Photoshop is now possible from your Chromebook since you can access your PC from it.
Alternatively, You can also access your PC remotely using the Chrome Remote Desktop website if your Chromebook doesn't run Android apps.
In a pinch, this method will work for Photoshop on a Chromebook, but it isn't ideal for using Photoshop on a Chromebook. You're also protected with encryption with Chrome Remote Desktop. Rather than jumping through all these hoops, just use Photoshop on the PC you're streaming from.
---
Make Use Of Lightroom's Web Version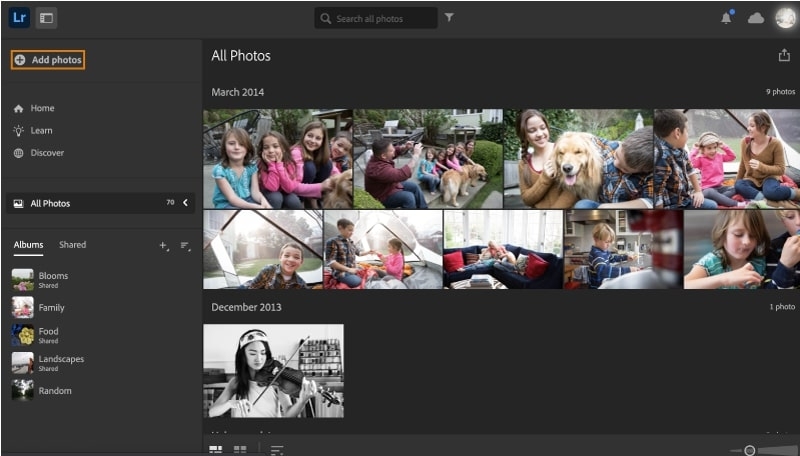 If you're not a fan of Android apps or streaming Photoshop from another computer, you can try using the web version of Lightroom. Adobe offers a variety of Creative Cloud plans that include access to Lightroom.
To use the web version of Lightroom, you'll need to sign up for a Creative Cloud plan that includes Lightroom.
The most powerful features of Adobe Photoshop Lightroom include cropping, rotating, straightening, organizing, tagging, rating, converting raw files to black and white, cropping, panoramas, healing spots, and much more.
There aren't many features you need for editing your images, such as combining pictures, managing layers, isolating objects, or removing elements. When using Lightroom, professionals can even get away without using Photoshop at all!
The following are the steps for using Photoshop Lightroom on the web:
you can access Lightroom from your Chromebook by visiting the Photoshop Lightroom website and then signing in to your Adobe account.
You'll need an internet connection if you want to use Lightroom's web version. In addition, this isn't a free service. Lightroom can only be accessed through the web with an Adobe Creative Cloud subscription, which starts at $9.99 per month.
---
Check Out Alternative Apps
If you're not interested in any of the methods we've listed, your only other option is to find an alternative app. While there are many photo editors available, we recommend using one of the following three apps.
There are a number of Photoshop-like features in Pixlr Editor, a free web application. It is possible to import .psd files as well if you do not want to leave Photoshop altogether.
You can also use Fotor or Snapseed as alternatives. However, Linux users also have some options, such as GIMP. All of these apps offer a wide range of features and are fairly similar to Photoshop.
---
FAQs
How Much Does Photoshop Cost For Chromebook?
This is a difficult question to answer since pricing can vary depending on the version of Photoshop required and the particular Chromebook used. The cost of Photoshop on Chromebooks is typically between $10 and $15 for a basic version.
What Can I Use Instead Of Photoshop On A Chromebook?
Photoshop can be used on a Chromebook in a few ways. You can also use Google's Photos app, which includes some essential editing tools. Alternatively, you can download a third-party app like Adobe Photoshop Express for Chrome or Firefox, which offers more features.
Is It Possible To Run Adobe On A Chromebook?
The Adobe products are not officially supported on Chromebooks, but some unofficial methods may work. There have been reports of users successfully using Adobe Reader and Acrobat on Chromebooks after installing them from the Chrome Web Store. Several users have reported success installing the software on an external drive.
What Is The Best Photo Editing App For Chromebook?
Several great photo editing apps are available for Chromebooks, but the best one will depend on your needs. Adobe Photoshop Express is a good choice if you only need to make basic edits like brightness and contrast. For more advanced editing, such as adding text and filters, Adobe Photoshop is better.
---
Conclusion
We hope this guide on how to use Photoshop on Chromebook was helpful. These are the two best ways to use Photoshop on Chromebook.
The first method is to use an Android app from the Google Play Store. The second method is to stream Photoshop from another computer using Chrome Remote Desktop.
If you have any further queries or suggestions, please let us know in the section below.
Thanks for reading!
Leave a Comment