Highlights
In a detailed comparison between Electric Vehicles (EVs) and Petrol Cars, we explore cost savings, performance, and environmental impact, paving the way for sustainable mobility.
India's EV market is on a meteoric rise, with a projected 10 million units by 2030, driven by government support and environmental awareness, while challenges like infrastructure are being addressed.
Industry experts like Tony Seba and Ben Robinson believe that EVs are the future of transportation, with overcoming challenges like charging infrastructure and upfront costs on the horizon.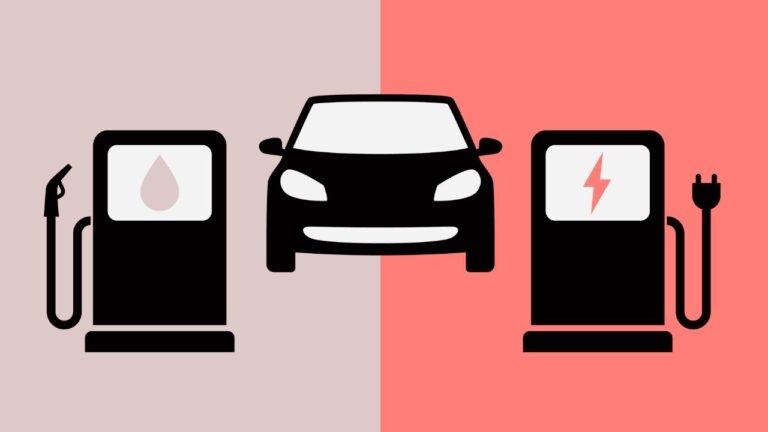 TechLatest is supported by readers. We may earn a commission for purchases using our links. Learn more.
For a few months, I considered writing this post, but I couldn't find the perfect time or subject matter. Finally, here's a detailed comparison between electric vehicles (EVs) vs. Petrol Cars.
We'll examine the key distinctions between these two vehicle sectors in this thorough comparison. We'll analyze the advantages and disadvantages of each, assisting you in making an informed decision in the quickly changing world of personal transportation, covering everything from environmental impact and cost of ownership to performance and the driving experience.
Hold on as we lead you toward the future of sustainable mobility by navigating the electrified motorways and gasoline-infused byways of the automotive landscape.
EV Cars vs. Petrol Cars – Do not Make the Wrong Decision
The debate over whether electric vehicles (EVs) or conventional gasoline cars (Petrol cars) are better has persisted for a while.
Considerable consideration should be given to a number of factors, including cost, effectiveness, environmental effects, and network accessibility.
With the help of a number of factors, including government subsidies, falling battery prices, and increased awareness of the environmental benefits of EVs, there has been a noteworthy shift toward EVs in recent years. But let's examine them in detail.
EVs vs. Petrol Cars – Cost Differences
While an electric vehicle often costs more to buy outright than a gasoline-powered automobile, its continuous operating costs are far lower.
This difference results from the lower cost of maintenance required by EVs' simpler mechanics and the cost-effectiveness of electricity compared to gasoline.
According to a study done by the Energy Saving Trust, assuming an annual mileage of 12,000 miles, the operational costs of an EV are about £2,000 less than those of a petrol car.
---
EVs vs. Petrol Cars – Performance Differences
Electric vehicles (EVs) may not have the same top speeds as gasoline-powered automobiles, but they excel at acceleration because of the instantaneous torque that their electric motors provide.
EVs have also advanced significantly in terms of range; the most recent models can now travel more than 200 miles on a single charge, which is more than enough to meet the majority's everyday commuting demands.
---
EVs vs. Petrol Cars – Environmental Impacts
Since they produce no emissions, electric vehicles (EVs) are more ecologically friendly than gasoline-powered vehicles, which is a selling point for potential EV consumers. The International Energy Agency estimated that by 2030, EVs may potentially reduce yearly worldwide CO2 emissions by a startling 2 billion tonnes, underscoring this green benefit.
---
EVs vs. Petrol Cars – Availability of Charging Infrastructure
Although there has been positive progress on this front, the availability of charging infrastructure still represents a substantial barrier to mainstream EV adoption.
For instance, the UK government recently disclosed its ambitious plans to install 300,000 public charging stations by 2030.
Additionally, more and more supermarkets and retail malls are taking the initiative to build EV charging stations inside their buildings.
Let's see some live examples of how EV overtake gasoline cars:
The Tesla Model 3 is the best-selling electric car in the world, with a starting price of about £40,000 and an astonishing range of more than 350 miles.
The Nissan Leaf, which has a range of more than 200 miles and an entry price of about £25,000, maintains its position as the most popular electric car in the UK.
In the UK, the average cost of a litre of gasoline is £1.80, while the average cost of a kilowatt-hour of electricity is £0.20.
The government also offers appealing incentives for EV owners, such as a £2,500 subsidy and a road tax exemption.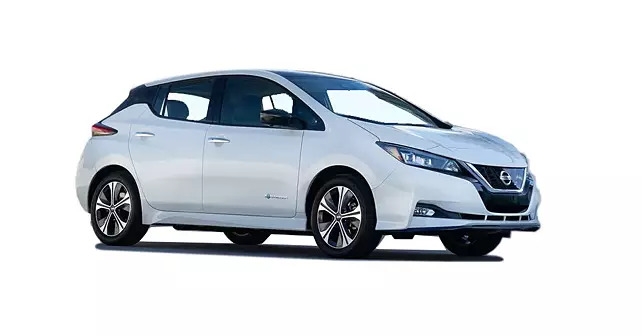 ---
Future of EVs in India
As of 2023 reports, India's electric vehicle (EV) market is booming and is expected to sell a mind-boggling 10 million units by 2030.
A number of causes, including strong government assistance in the shape of programs like the FAME India scheme, the National Electric Mobility Mission Plan (NEMMP), and the FAME II scheme, all aimed at encouraging EV adoption, are responsible for this amazing rise.
The market for electric vehicles has advanced as a result of recent increases in fuel prices, making them a more enticing option for consumers.
Increased environmental awareness has also been a major factor, as the emission-free operation of EVs gives them a clear advantage over their gasoline and diesel counterparts.
As the demand for EV charging infrastructure, battery production facilities, and related components rises, India's developing EV industry is transforming transportation and creating chances for businesses to succeed. Those who are ready to seize these opportunities will prosper in the changing world of sustainable mobility.
Benefits of the EV market in India
The Indian EV market grew by an astounding 150% in 2022, with 300,000 units being sold as a result. Surprisingly, the Tata Nexon EV became the most popular EV, selling an amazing 100,000 units in the same year.
The Indian government has set a praiseworthy goal of reaching a 30% market share for electric car sales by 2030, demonstrating a firm commitment to environmentally friendly transportation.
The government of India has ambitious ambitions to increase the country's existing 10,000 EV charging stations to 200,000 by 2025, strengthening the nation's infrastructure.
Reliance Industries, Mahindra & Mahindra, and other eminent Indian companies are investing a lot in battery manufacturing facilities, showing their commitment to powering the future of transportation.
---
Challenges of the EV market in India
However, challenges still stand in the way of India adopting EVs widely:
Many potential buyers still face difficulties due to the high upfront cost of EVs.
The nation's inadequate charging infrastructure is still a source of concern.
Long-distance travel is still hampered by the short driving ranges of some EV models.
The general public's understanding of the advantages and potential of EVs needs to be further improved.
Fortunately, stakeholders from the public and private sectors are working hard to tackle these problems head-on. Government subsidies are making EV ownership more widely available, and corporations are investing in building out the charging infrastructure and domestic battery manufacturing. The Indian EV market is expected to advance impressively as these obstacles are progressively removed.
---
Experts Opinion
"EVs are the future of transportation. They are cleaner, cheaper to run, and more reliable than petrol cars." – Tony Seba, Founder of Seba Group.
"The tipping point for EVs is coming soon. The technology is there, the prices are coming down, and the government incentives are getting more generous." – Ben Robinson, CEO of Zap-Map.
"There are still some challenges to overcome, such as the availability of charging infrastructure and the upfront cost. But these challenges are being addressed, and I believe that EVs will soon become the dominant form of transportation." – Chris Hopson, CEO of the Trust Network.
---
Wrapping It All
In conclusion, there are distinct benefits for EVs in terms of cost-efficiency, environmental effect, and performance when comparing Electric Vehicles (EVs) to Petrol Cars. Live examples highlight the growing popularity of EVs, with options including the Tesla Model 3 and Nissan Leaf.
Looking ahead, the expanding electric vehicle sector in India portends a bright future propelled by governmental assistance and rising environmental consciousness. Even if there are still issues with upfront pricing and charging infrastructure, the EV industry is ready to advance with concentrated efforts from the public and private sectors.
As industry insiders witness, EVs are poised to transform transportation by providing more accessible, cheaper, and cleaner mobility options for everyone around the globe.
Further Reading:
Leave a Comment