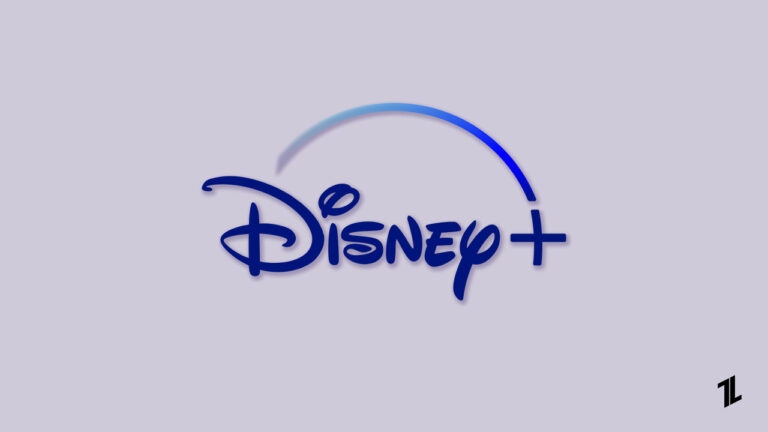 TechLatest is supported by readers. We may earn a commission for purchases using our links. Learn more.
You all might be using Disney Plus to binge-on series, animated movies, real-time movies, and much more. You usually avail of the monthly, quarterly, or yearly subscription plan.
Disney is magical for children to adults; it has the most promising series of all-genre entertainment that you can watch here. 
It is preferred to have a stable internet connection to binge on content to avoid buffering. However, sometimes it's impossible to maintain a stable internet connection with continuous technological advancements. 
Moreover, disney+ allows you to download media files to watch them offline while on the go. But most users have reported that the downloaded videos either buffer or do not play in offline mode, thus causing massive trouble for the users to view the videos in offline mode.
So, if you are among those who have encountered the same problem, you might be thinking of a solution for Disney+ downloads not working offline, then we have got you covered.
Reasons Behind "Disney Plus Downloads Won't Play Offline" Issue
There may be a few issues that are producing the error, where you can't play the already downloaded movies/tv shows. Let me walk you through each possible problem.
Reason 1: Outdated Display+ App
You may not have updated your Disney plus app on the device; thus, having an older version may create this error while playing downloaded videos from Disney plus.
In such cases, go to your Playstore app or wherever you can update the app and click on update Disney plus. Then, after your Disney app has been successfully updated, you might not encounter further problems while playing downloaded videos.
Reason 2: Insufficient Storage
This is a self-evident reason that you should consider. Even for playing the downloaded videos, the system temporarily requires storage, so check whether your device/system has sufficient storage; if not, consider deleting a few old titles or transferring some data to another device.
Reason 3: No Internet Connectivity for the Last 30 Days.
Suppose your device is not connected to the internet for the last 30 days after downloading the title, then as per Display+ policy. In that case, the title won't play and will be automatically deleted from the system.
So, if you are in the same case, consider connecting to the internet a for some time to synchronize with the Display Plus servers.
Reason 4: Unavailability of the Content
In this case, the content is set unavailable from Disney's end. There may be a few reasons for the same; first, maybe it was country-specific content, so you can't access the same in another country; second, maybe Disney Plus removed the particular title from the platform.
In the first case, using a VPN would work, but you can't do anything in the second case.
---
How to fix if Disney Plus Downloads Won't Play Offline?
Modern problems require modern solutions. So here we will provide you with the solutions to fix Disney+ downloaded videos not playing error. We have mentioned eight different methods to fix them. Also, all these have been tested before and are effective.
Method 1: Signing out and signing in from your Disney plus account
Signing in to Disney plus account for a more extended period from your device often causes this glitch that buffers or shows errors while playing downloaded videos. Moreover, there may also be some internal glitch when you signed in to your Disney account last time.
So, it is preferred to log out from your Disney plus account from the current device and then log in again with a stable internet connection. Doing this will fix the error of downloaded videos that were not playing.
---
Method 2: Logging out from all the devices signed in
Disney plus enables you to sign in to multiple devices using a single account. In that scenario, if your account is signed in to multiple devices, then it is better to sign out from all the logged-in devices.
Sometimes signing up from too many devices brings a lot of problems. Therefore, signing out from multiple devices might fix this problem, and you can happily enjoy downloaded videos without any error from Disney plus.
---
Method 3: Restarting the app
After successfully updating your Disney plus app, if the problem persists, it is because of too many instances running behind.
You must be wondering that I have only one Disney app in my system; how come too many instances arise? So, this is because every time you restart your Disney app, there are some instances behind.
Moreover, these instances also occur when you do not have a stable internet connection. Thus, accumulating too many instances on a single app causes some glitches or introduces bugs into the app.
In that case, it is preferred to reboot your Disney app or completely uninstall the app from your device and then again reinstall the app to fix the error. Disney plus downloads won't play offline.
---
Method 4: Refreshing and closing all tabs from your browser
If you are viewing Disney Plus videos from your web browser and facing the same issue of not playing downloaded videos, there is nothing to worry about.
In such cases, it is preferred to refresh the tab of your web browser because there might be some internet connectivity issue or some browser glitch that is stopping you from seeing the videos. Refreshing the tab might solve your problem.
After refreshing the tab, if you face the same problem, it is better to close all the tabs opened on the browser. The reason is there might be some websites or web pages opened on other tabs preventing your account from playing downloaded videos on Disney+.
---
Method 5: Turning on and off airplane mode on your device
You may see the alert message that you need a stable internet connection to view those downloaded videos from your Disney plus app. In that case, you must turn airplane mode on and off from your device.
Doing so will let you view downloaded videos from the Disney plus app without any error message.
---
Method 6: Restarting your device
If you are still facing the same issue, there might be some software glitch or some internal app running on your device, preventing you from viewing downloaded videos on Disney plus.
You have to restart your device to rerun the system software upon opening and viewing the downloaded video from Disney+. Then, you will not face the error further and can enjoy the videos thoroughly.
---
Method 7: Reporting the issue to the developer
After trying hard, if you are still encountering the same error, the only solution left is to report the issue to the developers. By doing that, your error might be fixed, and you can play and enjoy downloaded videos without any problem from Disney plus.
So, these are some of the possible working solutions you can try to solve your problem of Disney plus downloaded videos not playing.
---
Frequently Asked Questions
Does reporting to the developer solve the issue?
Yes, reporting to the developer does solve the issue. You can visit the website from the link- https://disneyplusoriginals.disney.com/ and report your problem to the developer.
Is there any other solution to fix the error of not playing the downloaded video?
Not all the available solutions in the market are mentioned above in the content. However, these are possible ways to fix the disney+ downloaded video not playing error.
Will all the data and customized settings be deleted on restarting or reinstalling the app?
None of your videos or settings will get deleted when restarting and reinstalling the app. They will be saved.
---
The Conclusion
Well, these are some of the possible solutions to fix Disney+ downloads that won't play offline. Every problem has a solution these days. Moreover, with constant updates, the developers of Disney+ fix bugs and make the app run smoothly.
If you still don't find any potential fix, you must reach out to customer support. They will surely help you fix this particular Disney plus error.
Let us know if you have ever encountered this error; these methods will help you fix your problems. In addition, you can bookmark this page for regular and constant updates regarding Disney+ and other solutions.
---
Leave a Comment