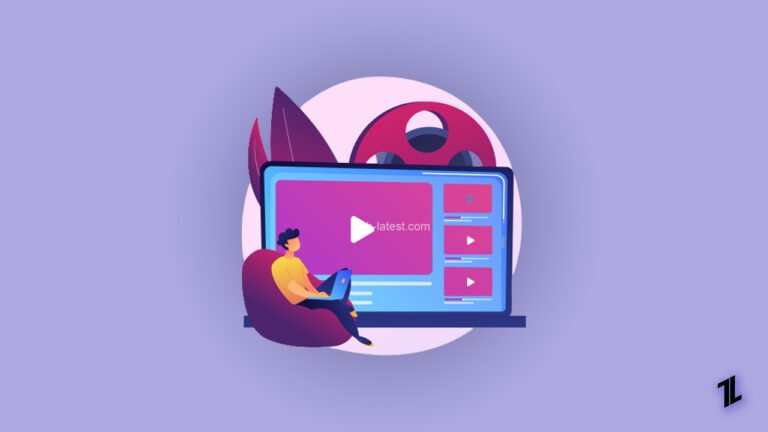 TechLatest is supported by readers. We may earn a commission for purchases using our links. Learn more.
Are you encountering a black screen on Disney Plus when watching movies or TV shows? If so, you're not alone! A lot of users are experiencing this issue.
But don't worry; we'll show you how to fix the Disney Plus Black Screen Issue in this article. Keep reading to find out how!
Disney Plus is one of the most popular streaming platforms and offers a great selection of movies and TV shows. However, some users have been having problems with the Disney Plus black screen issue.
The most common cause of this issue is a problem with the servers. However, this issue can also occur due to third-party applications or Disney Plus' application files. Currently, if you're reading this post, you may be having problems watching Disney Plus shows due to black screen issues.
To help you out, today we'll show you how to fix the Disney Plus Black Screen Issue. Also, we will tell you why a black screen appears when watching a movie or TV show on Display Plus.
Now let's get started!
Why does Disney Plus Black Screen Issue Occur?
You may experience a black screen on Disney Plus for a variety of reasons. The following are some reasons that may cause Disney Plus black screen:
Poor Internet Connection
One of the most common reasons for a black screen on Disney Plus is a poor Internet connection. An online streaming service, Disney Plus requires a strong, stable internet connection in order to launch and stream without buffering issues.
If your network provider fails to provide you with adequate internet speeds, Disney Plus will not work properly, and you will see a black screen. Therefore, ensure you have a strong, stable Internet connection before trying to watch Disney Plus. 
Corrupt Application Files
Sometimes files on your device can corrupt and cause streaming content issues. The files may have become contaminated over time or during an earlier update.
You may have issues when trying to access the Disney server if your files are corrupt because you won't be able to make a clear request from your device.
Enabled Extensions
Sometimes certain browser extensions may interfere with the Disney Plus app launching if you are using the web browser or app on your PC. Some of these extensions include:
Adblocker
Plug-Ins
Cache and Cookie modifications
Ensure you do not have any extensions blocking Disney Plus content if you are accessing Disney Plus through a web browser.
Faulty Disney Server
Another possible reason for a Disney Plus black screen is a Disney server fault. If the Disney server goes down, the Disney app won't work normally. Occasionally, a server will be purposefully shut down for maintenance work or due to unplanned outages.
If this is the case, you will likely need to wait until Disney fixes the issue. Stay informed by checking the Disney Plus service status.
Disney Plus Cache Files
Your device automatically stores temporary files called 'cache' each time you launch Disney Plus.
Although the cache helps to enhance overall performance, over time, the files can become too full and corrupted, which will cause problems like a blank screen on startup and streaming problems.
So, if you have a black screen on Disney Plus, try deleting the Disney Plus cache files.
Proxy or VPN
If you are using a proxy or VPN to access Disney Plus, you may experience a black screen. There are some VPNs that don't work well with other apps and interfere with your network's flow, resulting in connection issues.
You may also experience communication issues if you are using a VPN. Your IP address will also change randomly if you use a VPN to keep your identity private, making it more difficult for your device to communicate with Disney Plus' servers. Try disabling your proxy or VPN to resolve the issue.
---
How To Fix Disney Plus Black Screen Issue?
We have discussed the most common reasons for a black screen on Disney Plus in the above section. Now, we'll discuss how to fix the issue. You can fix this problem by following the troubleshooting methods below:
Check And Reset Your Internet
The first thing you should do is check your internet connection. Ensure your device is connected to the internet and your network is working properly. 
Disney+ requires 25Mbps for 4K streaming and at least 5Mbps for standard quality. If your internet is lagging or intermittent, you will need to reset your WiFi router to improve its connection. To check the performance of your network, you can use fast.com or speedtest.net. 
If your internet is running slow, reset your router or modem. To restart your router, unplug it and then plug it back in after waiting for about 5 to 10 seconds.
Perform another speed test on your network to confirm that the restart worked. If your network continues to run slowly, contact your ISP (Internet Service Provider). 
---
Check Disney Plus Servers
If you are having a problem with Disney Plus, it is best always first to determine if the problem lies with you or Disney Plus.
You can do this by using third-party sites such as Downdetector, which allows you to check the servers' current status and previous issues they have encountered. 
If the servers are down, it's best to wait until they are working again. However, if the problem is not with the server, you can try the remaining methods below to fix the problem. 
---
Disable Extensions
Extensions are software programs installed on your browser to add functionality to the website you visit. Sometimes, extensions do not work with some sites. 
Therefore, you should turn off extensions before using Disney Plus if you have them installed. Here are the steps to disable your extensions:
First of all, open your browser and click on the three vertical dots in the top-right corner of your screen.
Now, select More Tools and tap on Extensions. 
Finally, turn off all your browser extensions.
Restart your device and open Disney Plus again after disabling your browser extensions. You should now see a normal display when you log in.
---
Delete Browser Cache and Cookies
Search browsers store temporary data on your device to speed up the loading of websites. But over time, caches and cookies become too full and get corrupted, which will cause unexpected issues.
To fix this issue, clear the browser data. Follow these steps to do so:
Firstly, open your browser and press the CTRL + H key on your keyboard.
Then click Clear Browsing Data on the side menu.
After that, check the boxes next to Browser history, Cookies and other site data, Cached images and files, and change the Time Range to All Time.
Finally, click on Clear Data.
After deleting your browsing data, sign in to your Disney Plus account again and check if the problem has been resolved. 
---
Turn Off VPN
If you're using a VPN, you may need to turn it off in order to access Disney+. Some VPNs can interfere with streaming services. Many VPNs don't work well with other applications and can interfere with the flow of your network, leading to connection issues.
In addition, VPNs change your IP address randomly so that your identity remains private, which makes it harder for the Disney Plus servers to communicate with your device. In this case, you may need to disable your VPN to access Disney Plus.
If you don't want to go online without protection, you should try another VPN like PureVPN instead.
Also, Read: Top 5 Best VPN Available Right Now
---
Reinstall Disney+ App
If you are experiencing a black screen on Disney Plus and none of the above solutions resolve the issue, it is possible that your current Disney Plus app may be faulty with corrupted files. If this is the case, you will need to uninstall and reinstall the Disney Plus app.
First, uninstall (or delete) the app on your device. Then reinstall the Disney Plus app on your device. To reinstall the app, access your app store or search for it on your Smart TV in the 'apps' tab.
Once the Disney app has been downloaded, relaunch it and log in.
---
Report The Problem To Disney Plus
If you are still seeing a black screen on Disney Plus and are unable to watch your favorite shows, it is best to contact their team for help. Visit their Help Center and reach out to their customer service via phone or live chat. 
Make sure you provide all relevant information, such as your account info, the device you use, and the show you want to watch. It will help their team resolve your issue faster. Furthermore, you can browse the Help Center to see if there are any solutions.
---
Conclusion – Disney Plus Black Screen Issue
These are some of the most effective methods to fix Disney Plus black screen issues.
Hopefully, one of the above solutions fixed the issue, and now you'll be able to get back to watching all your favorite Disney classics without any further interruptions.
Let us know if you have any questions in the comments below, and we'll do our best to answer them.
Thank you for reading this article, and have fun!
Leave a Comment