TechLatest is supported by readers. We may earn a commission for purchases using our links. Learn more.
Privacy is the most basic right of every citizen, whether it is about physical privacy or virtual privacy. In this article, we are with the top 5 best VPN services which will provide you with complete virtual privacy.
VPN has always been a smart way to secure your online privacy. By using a VPN, you can surf the web without revealing your identity.
As we all know that many organizations, including our government, keep an eye on us and trace all of our data, keeping a complete record of what we are searching, for and where we are visiting over the internet.
The Internet is no more private; your activities might be hidden from your family and friends but not from these spies.
In such a situation, we need to protect our privacy, and VPN is the best way to hide your identity from such spies, even from ISP too.
Not all VPN services will provide you with complete privacy. So how to choose? Who to believe? How can you trust any service, without testing?
No need to worry about all these issues, we are here with the top 5 best VPN services, which are tried and tested. Just pick any one of them and secure your online privacy.
Before Discussing the best VPN services, we should know about VPNs. I think everyone should have basic knowledge related to VPNs because VPNs are an important part of securing our privacy online.
What is a VPN?
VPN (Virtual Private Network) is a private network that works across public networks; in simple terms, a VPN connects your device to the internet by routing you through a server; this help in increasing web security and privacy.
VPN works as a private tunnel between your computer and the Internet, which passes through a server; that server is located in some other country.
No one, even not your ISP, can know about your surfing; whatever you are doing over the web is only up to you.
---
How does a VPN work?
The VPN service changes your IP address with the server (the IP address of some other country, where the server is located), so when you visit any site using VPN, your changed IP address is received by that site, which means you are in that country but in actual you are not.
For example: – If you are in Russia and using a VPN service in the USA, so if you visit any site, your IP address will tell your location somewhere in Russia.
---
Why is VPN necessary?
VPN (Virtual Private Network) is necessary to secure your online privacy. Isn't it awkward if you get to know that someone is spying on you?
Whatever you do over the Internet is being tracked and recorded by someone; this is cheap and awful. But many of the leading organizations, even our government, and our ISPs, keep an eye on us always. Nothing is secret in the world of the Internet.
If you need to protect your privacy, use a VPN service. How cheap will it be when you are using some platform over the Internet to consult with a doctor? You need to protect your privacy.
That's why you used the Internet, but here also everything is been recorded. Similarly, we have various doubts which cannot be asked of anyone, and we search for them on the Internet, but here people are spying on us; that's why you need a VPN.
Read: How to Use the Internet Anonymously
---
5 Best VPNs Available Right Now
Coming back to the main topic, the top 5 best VPN services that should be used to secure privacy online. We tried and tested various VPN services and then list the top 5 best VPN services.
So, let's get started
1. SurfShark VPN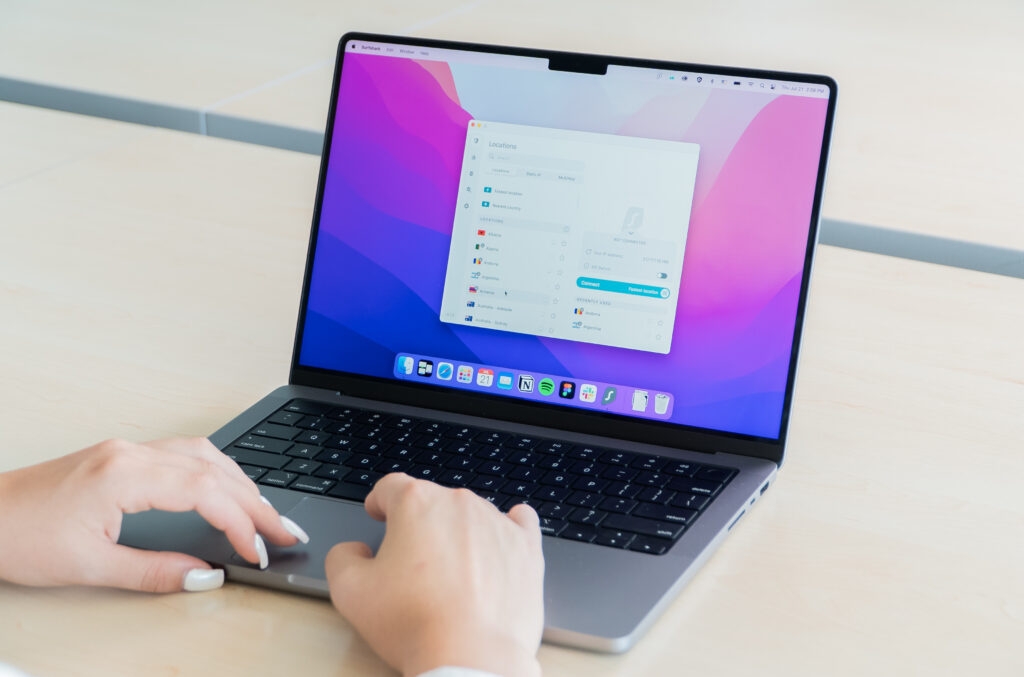 Were you finding a steal-the-deal offer available right now? With the most discount of 84%, you can avail of its 2-month subscription at $2.22/per month. A cherry on the cake is that you also get two months of access for free. 
How about a VPN that even diagnoses your system's data leaks? If this is what extra security means to you, then SurfShark should be a go-to choice on your list!
With it, you can encrypt your network traffic too. When you want to access illegal services or not available in the region, it's more effective than most others. This is because it lets you choose from more than 3200 servers. All of it spread worldwide.
It's an incredible instance of a portable VPN. You can use it for your Windows, macOS, iOS, Android, and other digital devices. Besides, many others under the category provide it, but these are well-optimized to run on all machines.
You can seamlessly transmit any data or information via its network. There's no security concern as everything is end-to-end encrypted. This is because it is no-logs policy-oriented. Therefore, it does not register any information sent through it. Apart from that, it also has incredible speed.
Why Choose SurfShark?
While some of you would be thinking about its effectiveness, SurfShark is a subsidiary of NordVPN (the same parent company). Therefore, its functionality is already like its parent company. It precisely believes in not storing user information. To implement the same, it has RAM-only servers.
Besides, it even works well for popular streaming sites like BBC iPlayer. So, you can access several sites without paying anything. It's capable of numerous connections at a single time. Therefore, your browsing speed won't be affected even under a more extensive network.
Recent speed tests have recorded a speed of 397 MBPS with this VPN. Thus, its high speed is apparent from the fact. You can download or stream torrents and access services restricted to your location using a fast speed. Now, no more buffering and waiting for a network connection. It will not register any of your information. 
SurfShark lets you select which apps should be accessed via VPN and which you can use over your ordinary network. It also does not allow your ISP to know that your network traffic is being rerouted. Hence, it's a perfect encryption tool. There's also an antivirus tool that offers device security to prevent cyber threats.
If it makes you wonder if you should go for it, you can test and try it. Right now, the VPN deal comes with a 30-day money-back guarantee. So, the developers are confident that it will exceed your expectations. So, what are you waiting for? Steal the deal now! 
Read Review: SurfSharkVPN Review: Cheapest Yet Reliable VPN?
Pros
High speed

Affordable

Data leak-detection

Uses RAM-only servers

256-bit encryption

No Logs(Claimed)

Kill Switch for All Devices

Unlimited Simultaneous Connections
Cons
Has less coverage in Australia

Netflix has banned it
---
2. Nord VPN
Want to grab a 3-month-free subscription along with a two-year purchase? Buy a 2-year Nord subscription at only 80.73$ and avail 3-month free plan!
Nord is one of the veteran VPN services out there! While you might be thinking of its premium plans, it's pretty budget friendly for you right now. When we discuss SurfShark, how can we miss out on its parent company? 
NordVPN is one of the most reliable, even when using public WiFi. You can access all your files and transmit or consume information, and its servers would not store it. This is because its servers do not use an HDD but have RAM only.
With an ultra-fast download speed of 96.62 Mbps, you can seamlessly download torrents and fetch content from geo-restricted sites and similar. It also has a blazing-fast speed for faster streaming and browsing.
All of its servers are spread across 59 locations, with 5400+ servers. The most significant plus point is that Netflix has not blocked Nord. Thus, you can binge on Netflix and similar services like Prime Video and Disney Plus.
Does multiple VPNs protect a single VPN network seem intriguing? Yes, it offers one of the best data secrecy and encryption. Here's where NordVPN sets most of the services apart. With a double-hop VPN connection and annual transparency reports, you can stay assured of your VPN network.
Why Choose Nord?
NordVPN is flexible and portable, running well on macOS, Windows OS, and Android. Apart from it, you can also use it on routers, gaming consoles, and such devices.
While most services don't work in China, Nord stands different. You can connect six devices simultaneously. Besides, unlike SurfShark, the Netflix database is accessible via Nord. 
Moreover, it's one of the speediest VPN services if you need a real-time speed check as to whether it stands amongst others. Multiple VPNs chain the core Nord VPN, providing the highest possible encryption. All thanks to its double VPN arrangement.
While you are downloading content from numerous platforms, then it does not disappoint you as it has P2P servers. It does prevent you from accessing unprotected sites as it wants to protect you against data theft and leak.
For it, the service has a kill switch. It's not planned when you get the highest speed. You can access any service, but yet ads pop up to annoy you. 
In such a scenario, Nord blocks ads, too, as it has an inbuilt ad block to avoid interruptions. It also protects your device against malicious files and code.
Several apps do not let you use VPN services. But Nord's Smart DNS feature enables you to use those services that block VPN. It is flexible and can work on WireGuard, OpenVPN, and IKEv2 protocols.
Its 30-day money-back guarantee offers 100% returns.
Pros
256-bit AES encryption

Torrenting on all servers

No Logs(claimed)

Accessibility for Dark Web
Cons
Speed Loss

Need Terminal to use on Linux

Only 6 simultaneous connections
---
3. CyberGhost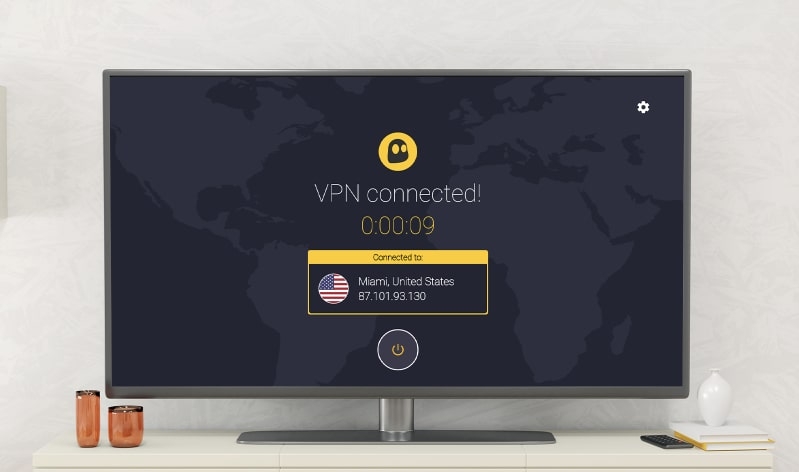 Another affordable deal gives you a 2-year subscription at 2.03%/m. So, you will have to pay only $56.94%, which is more cost-effective than Nord.
Besides, it would provide you additional four months of free access. So, here's where it stands apart from SurfShark. Right now, SurfShark offers the cheapest VPN deal yet provides only two months of complimentary access, whereas this one offers three months. 
With more than 9274 servers, it offers comprehensive coverage worldwide. At the same time, it works in China, Malaysia, and Australia too. Besides, you can even access streaming services libraries like Netflix, Hulu, PrimeVideo, and Disney Plus. You can connect a maximum of seven devices over the network at the same time.
The most incredible part is that it provides you with a 45-day money-back guarantee. So, who's stopping you from encrypting your internet traffic? Grab the hottest VPNs deal now!
Why Choose CyberGhost?
CyberGhost is available at pocket-friendly prices. Some go for Nord for its trust and encryption. While if you crave blazing-fast speed, then CyberGhost is for you. Recent reports suggested that it has left Nord behind regarding uploading and download speed. 
Moreover, it is regarded as the best VPN for Android users. It automatically disconnects networks with the platforms that fetch your data legally or can have a malicious impact on your device. This is because it has an automatic kill switch.
Several services block VPNs, and here's where it lets you access them too. It conceals your IP address, reroutes your traffic, and protects it against data leaks.
Some VPN services have reported a data leak protection flaw, but this does not. It's high-speed, top-notch quality security, a user-friendly interface, and well-maintained servers.
A lesser-known fact is that it's an offspring of Kape Technologies, renowned and dedicated to user privacy and security.
Besides, it records which and how many devices are a part of it. This is only to ensure that no account exceeds the seven-device limit.
Whether your country restricts the use of VPN or not, it does let you access the service. CyberGhost is apt for torrenting with faster speed, encryption, security, and data leak protection.
You can use it on Chromecast, Android, Smart television, and similar devices. So, you can unblock streaming services too. If you want to use it for a PC, it's ideal for macOS, Windows, and Linux OS. It has varied protocols like OpenVPN, WireGuard, and IKEV2
Pros
Zero-log policy (claimed)

Budget-Friendly

45-day money-back guarantee
Cons
Limited payment gateways accessible
---
4. ExpressVPN
Are you bagging a short-team VPN deal, right now? ExpressVPN 1 year is available for $6.67/month exclusively at the time. Thus, at 99.95%, you can get its annual premium plan with additional three months of free access.
While locations restrict you from using some of your favorite games, social networking apps, streaming apps, torrents, or similar, ExpressVPN is a recuse. It has several features, yet it specializes in enabling you to access geo-restricted sites and services.
All you have to do is connect to any other country's server, and then you can use it. Its effectiveness is apparent from the fact that's it the #2 grossing service in tools on PlayStore.
So, while you want a mobile-optimized VPN service, it works the best. Specific platforms do regard it as the best VPN service out there. So, a higher price is worth the benefit it provides. Its servers are spread across 94 countries and multiple proxies.
With an average speed of 475 Mbps, it can bypass China's Firewalls. Besides, you can also stream videos at 4K UHD.
Why Choose ExpressVPN?
Express, as the name implies, offers high speed with an average of 475 Mbps, so your videos would not buffer. With faster network connections, and conceals your internet traffic. Do you have any queries while using it or similar? Express VPN has an excellent technical support team who assists 24*7. 
The service is highly sought after and best known for allowing access to blocked sites and services, some of which may be geo-restricted, pirated, or similar. Whether you own a Mac, Windows, Android, Smartphone, or any streaming device, it also works on them.
It has a minimalist, user-friendly interface, so you can also use it easily if you are a computer novice. Plus, it's zero logs policy is a boon. It does not record any of your data. 
One of the best parts is that it has an automatic data leak switch and detection tool. You can connect up to 5 devices at once. With its split tunneling g feature, you can choose which apps you want to access via VPN and which do not!
Read Review: ExpressVPN Review: Fastest VPN Available?
Pros
256-bit AES encryption

Torrenting on all servers

No Logs(claimed)

Unblocks major streaming services

Support several protocols
Cons
Pricing is not good

Only 5 simultaneous connections
---
5. IPVanish
Get a 1-year subscription with 71% Off. Yes, the IPVanish price is available at $47.89 and comes with a 3-month free plan. So, it will cost you only $3.19 per month. 
As the name suggests, IPVanish is specialized and aces the task of hiding your IP addresses without any flaw. If it suspects that a particular site is trying to authenticate your data, then it immediately disconnects from the site.
So whether you are torrenting, accessing apps not meant for your location, or using a streaming app, you can use every publicly blocked service. You can watch and download content from HBO Max, ESPN, MLB TV, or similar. With plenty of secure servers, none of the streaming services has blocked it.
Why Choose IPVanish?
IPVanish has excellent coverage across nations. It has more than 1k servers spread across 60 countries worldwide. The service has established its infrastructure, so there is no third-party intervention. Thus, none affects speed, and you get top-notch quality speed.
The VPN works effectively whether FireStick, routers, Windows PC, Windows Phone, Android, Chromebook, macOS, iPhone, or Linux. It enforces 256-bit encryption, which is military-grade security.
As it's a company with its origin in the States, you might think it does not record data, but that's false. IPVanish utilizes a no-logs policy. You get the most choices for selecting protocols like OpenVPN, IKEv2, and L2TP/IPsec. SSTP is also available for most devices.
You can watch up to 8k video quality over its network when you want high-quality video. Undoubtedly, it boosts your internet speed too!
Pros
Affordable price

High speed

No logs policy (claimed)

High-quality streaming
Cons
Poor customer support

It has some unoptimized servers

SSTP protocol doesn't work on Windows phone
---
Wrapping Up
Yes, using a VPN will provide you with extreme privacy, but VPN cannot be used to be anonymous on the Internet, and there is a huge difference between being anonymous and securing your privacy.
VPNs cannot provide true anonymity; still, you can use them to protect your privacy; hiding your IP address will make so much work done.
In this article, we have discussed the Top 5 best VPN services that provide you with the best and most effective privacy.
Leave a Comment