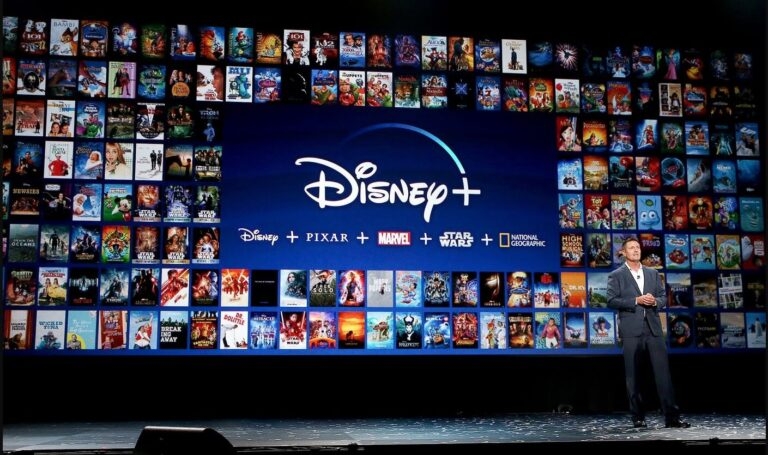 TechLatest is supported by readers. We may earn a commission for purchases using our links. Learn more.
With Disney Plus, you can watch various movies and TV shows. Nevertheless, some users have encountered error code 39 when using the service.
It is frustrating for users to receive this error code, as it prevents them from accessing content. In this article, we will explore the causes of error code 39 and provide solutions to fix it.
What are the Causes of Error Code 39 on Disney Plus?
There are a number of reasons why Disney Plus might experience error code 39. Here are some of the most common reasons:
Network Connectivity Issues: In order for Disney Plus to function properly, you must have a strong and stable internet connection. You may encounter error code 39 if your internet connection is slow or unstable.
Outdated App Version: For improved performance and bug fixes, Disney Plus regularly updates its app. Error code 39 may occur if your app is outdated.
Corrupted Cache Data: Your device stores cache data to improve your app's performance. The cache data can be corrupted on Disney Plus, resulting in error code 39.
Compatibility Issues: Disney Plus is compatible with a wide range of devices. There are, however, some devices that aren't compatible with the app. You may encounter error code 39 if you are using an incompatible device.
---
Is there any Method to Resolve Error Code 39 on Disney Plus?
Yes, there are some fixes that you can use to resolve the error code 39 Disney Plus, and guess what? We have mentioned all the fixes below in this article. So, let's check them out:
Fix 1: Check Your Network Connectivity
Error code 39 occurs when there is a problem with the network connection on Disney Plus. Your internet connection can become slow or unstable, resulting in the app being unable to stream content correctly. To check your network connectivity, follow these steps:
Restart Your Router or Modem: You should restart your router or modem first. You can do this to refresh your network connection and resolve any connectivity issues you may be experiencing. If you want to reactivate your router or modem, unplug it for 30 seconds and then plug it back in.
Check Your Internet Speed: You can determine how fast your internet is using a speed test website such as Speedtest.net. You can determine how fast your internet connection is by doing this. You will need a minimum internet speed of 5 Mbps for high-definition content to stream on Disney Plus. It may be necessary to upgrade your plan or contact your Internet service provider if your internet speed is slower than this.
Check Your Network Settings: You can check your network settings if you still have connectivity issues. Connect your device to the right network and check no restrictions or firewalls are blocking it.
---
Fix 2: Update the App
It is also common for Disney Plus to produce error code 39 when its software needs to be updated. Regular updates to Disney Plus introduce new features, fix bugs, and improve performance. If the app is outdated, it could cause error code 39. Here are some steps to update the Disney Plus app:
To begin, check for updates to the Disney Plus app. Check for updates in your device's app store (such as the Apple App Store or Google Play Store). You will receive a notification if an update is available for Disney Plus.
Disney Plus also allows you to enable automatic updates. With this feature, the latest version of the app will always be available. Go to your device's settings and find the app store settings to enable automatic updates. Select whether you want automatic updates for all apps or just specific apps.
If updating the app doesn't work, try uninstalling and reinstalling it. So, by doing this, you will be able to remove corrupt files and settings from the app and install a fresh version. Select Disney Plus from the apps or application manager settings in your device's settings. You can uninstall the app from there. Go to your device's app store and download and install the latest version of Disney Plus.
---
Fix 3: Clear Cache Data
To resolve error code 39, you can clear the cache data. On your device, cache data is used to speed up app performance by storing temporary files. Cached data can accumulate over time and slow down app performance or cause errors. To clear your device's cache data, follow these steps:
Android Devices: On an Android device, go to the settings, find the app manager settings, and select Disney Plus. To clear the cache associated with the app, select "Storage" and "Clear Cache."
iOS Devices: On an iOS device, go to the settings menu and select the Disney Plus app. Select "Offload App" to remove the app and its cache data. You can also select "Delete App" to remove and reinstall the app and all its data and reinstall it.
Smart TV or Streaming Device: The steps to clear cache data may differ depending on your smart TV or streaming device. Instructions on clearing cache data are in the device's user manual or online support resources.
---
Fix 4: Check Device Compatibility
It is also possible for Disney Plus error code 39 to be caused by device compatibility issues. It is possible for Disney Plus to be compatible with a wide variety of devices. However, not all devices are supported. Here are some measures you can take to ensure your device is compatible:
Check the Disney Plus Website: First, see what devices Disney Plus supports on their website. Visit the Disney Plus website and look for a section on supported devices. There, you can check if your device is listed.
Check Your Device Specifications: Check your device's specifications if you are unsure if it is compatible with Disney Plus. Check the processor type, memory capacity, and operating system version. By comparing these specifications, verify that your device meets the Disney Plus minimum requirements.
---
Fix 5: Contact Disney Plus Support
You can contact Disney Plus support if all the steps above have not resolved error code 39 on Disney Plus.
If you need support from Disney Plus, visit the Disney Plus website and look for a section on customer support. You can contact Disney Plus support via email, telephone, or live chat from that page.
---
Wrap Up
It is frustrating when Disney Plus shows error code 39, but there is a solution that can be applied to resolve it. So, by following these solutions, you can resolve error code 39 and enjoy the platform's content uninterrupted.
We hope that this guide has helped you. Moreover, comment below and let us know.
Further Reading:
Leave a Comment