TechLatest is supported by readers. We may earn a commission for purchases using our links. Learn more.
Path of Exile is an action role-playing game developed by Grinding Gear Games. The game is set in a fantasy world, where exiled angels and demons fight one another for control of the world. Players take on the role of exiles, who are driven forth from their home worlds by forces beyond their control.
The goal of the game is to vanquish these monsters and be crowned "The Oversoul", the leader of all exiles. The game was originally launched for Windows and then released for Xbox One, and PlayStation in 2019.
Now even after 4 years, many users are facing the Path of Exile Unexpected Disconnection Error while playing the game.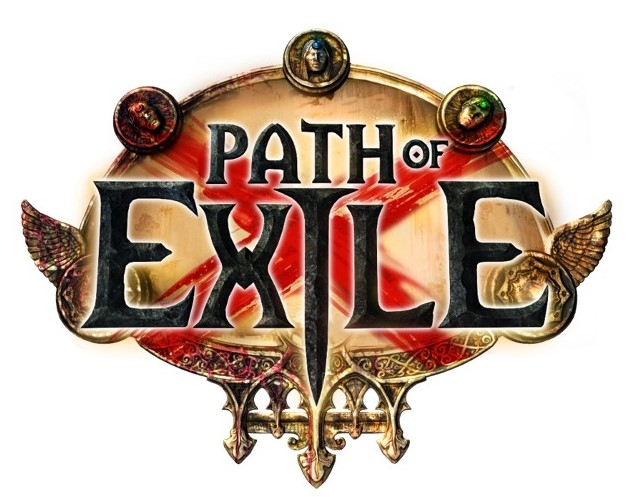 What is the Path of Exile Unexpected Disconnection Error?
While playing the path of exile game, the game unexpectedly disconnects players from the sessions. This will delete all your gameplay.
Many gamers report the issue, and you have to fix it as it disconnects you repeatedly. You will encounter this error while playing Path of Exile on PC, Xbox, or Steam. According to many users, the error occurs when you try to log in to your game or create a character.
The cause of the Path of Exile Unexpected Disconnection error is still unknown. But in the majority of cases, the issue is caused by game server issues.
How to Fix Path of Exile Unexpected Disconnection Error?
You are not alone if you have encountered the path of exile unexpected disconnection issue. Whether you're having trouble connecting to the internet or you've just lost your game connection, there are several options that you can try. Listed below are some of them.
Method 1: Check POE system requirements
Check if your system meets all requirements for the POE game or not. Here are the POE system requirements:
Memory : 4GB/8GB
Graphics Card: NVIDIA GeForce GTX 650/NVIDIA GeForce GTX 1050
CPU: Intel Core 2 Duo E8400/Intel Core i7-960
Storage: 50GB
OS: Windows 7/10 or 11
Method 2: Restart your Game
If you are facing the path of exile unexpected disconnection error for the first time, try restarting your computer. Once done, try to log in to your game. Also, try to restart your router too. This will restart your network.
Method 3: Try VPN
Sometimes, you won't be able to log in to your game due to connection issues. To solve the issue, try using a VPN connection. This will change your IP address and make a secure connection. Select a VPN connection that has:
Good speed and lowest ping
Protection
Private Internet Access
Method 4: Adjust the game parameters
Here is how to add no patch parameter to your game.
Step 1: Find the POE shortcut and right-click on it.
Step 2: Then select Properties > Click on Shortcut tab > Target.
Step 3: Enter the following path in the Target field: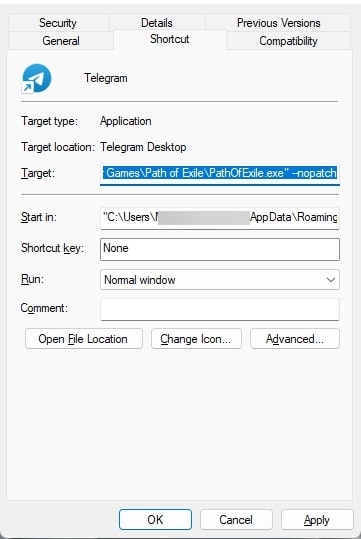 "C:\Program Files\Grinding Gear Games\Path of Exile\PathOfExile.exe" –nopatch
Step 4: Press Apply > OK to save changes.
Method 5: Delete HashCache.dat file
Step 1: Press Windows + E to open File Explorer. Then go to the POE folder.
Example: C:\Program Files (x86)\Grinding Gear Games\Path of Exile

Step 2: Find the HashCache.dat file and delete it.
Step 3: Restart your PC and then open the game with administrator access.
Method 6: Verify the game file's integrity
Step 1: Open the Start menu and search for CMD.
Step 2: Click on Run Command Prompt as an administrator in the right sidebar.
Step 3: Go to the game folder location:
cd /d "C:\Program Files (x86)\Grinding Gear Games\Path of Exile"
Step 4: In the game folder, run this command:
runas /user:Administrator PackCheck.exe
Step 5: Now restart your PC and try to login into the game.
FAQs:
Why do I keep disconnecting from Path of Exile?
Path of Exile requires a stable connection to the game in order to play. If you have an unstable connection or you are using a wireless connection, you can sometimes experience this issue. You can change your connection to a wired connection or to a reliable wireless provider or try using a different device.
How is Path of Exile free?
Path of Exile is free to download and play! However, some game enhancements are only available for those who buy Path of Exile: Synthesis and those who buy Path of Exile: Betrayal.
Why do I keep losing connection to Battlenet servers?
Your connection to Battlenet servers can be lost for a number of reasons. Battlenet servers can become overloaded, so if you see a timeout message, try logging into the server.
Is PoE Worth Playing 2022?
PoE is worth playing. It has quite a large player base. It's filled with adventures and characters that people have gotten attached to over the years.
Final Words:
If you are still facing the game issue, try to reinstall the game. This will remove all your data. Some players have fixed this issue just by installing and updating Nvidia drivers. Another option is to install new Nvidia drivers or a VPN.
If you're having trouble with this problem, you may want to check your G-Sync and V-Sync settings since they're both related to the game. Also, try to use a secondary Internet connection.
Leave a Comment