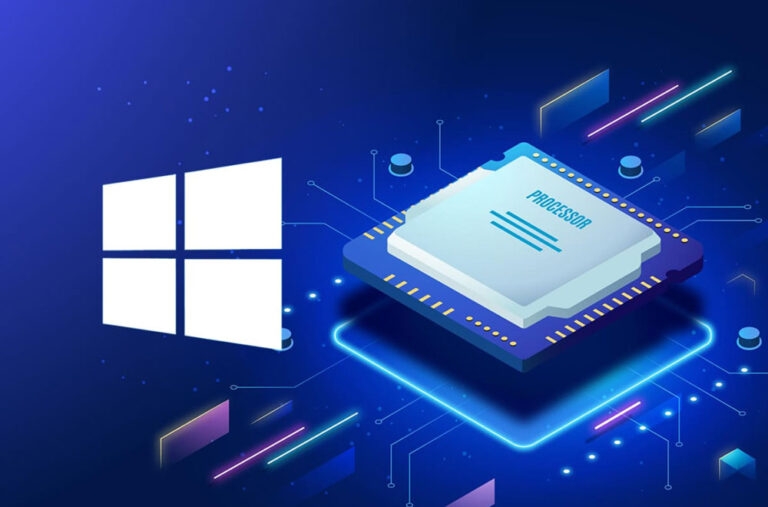 TechLatest is supported by readers. We may earn a commission for purchases using our links. Learn more.
It is scary to find unknown processes in your Task Manager, which can indicate that you have been infected by malware.
On Windows, there is a running process called WMI Provider Host, also known as "WMIPrvSE.exe." It is usually observed in the Production environments after upgrading to the latest Windows.
Users have noticed that their system is lagging, hot, and slow after upgrading to the latest Windows. So, in case you are facing the WMI Provider Host (WmiPrvSE.exe) High CPU Usage error, make sure to check the guide until the end. 
What is WMI Provider Host (WmiPrvSE.exe)?
It is a Windows Management Instrumentation Provider Service (WmiPrvSE.exe) that runs on the WMI Provider Host. It provides control and management information for the Microsoft Windows operating system.
You cannot operate your operating system without the service. This software facilitates the execution of applications, so it must be installed on your computer. In an enterprise environment, it can also be used to provide management information and control.
If you're familiar with WMI, you can use it to inform yourself about your system in ways that you cannot see generally. However, it is possible to get the serial number of your computer, the motherboard model number, and much more with the WMIC command line tool (WMIC). 
---
Is the WMI Provider Host (WmiPrvSE.exe) Safe?
Definitely, you will find the WMI Provider Host process on your Windows 10 computer as a legitimate system process. In order for your PC to function, it must be running. So, whenever you start your PC in Safe Mode, it runs.
---
Fix WMI Provider Host (WmiPrvSE.exe) High CPU Usage
So, here are some fixes that have the potential to resolve WMI Provider Host (WmiPrvSE.exe) high CPU usage:
Fix 1: Perform a Clean Boot
It is possible that a particular application is causing WMI Provide Host to consume high CPU resources. Thus, in this step, we will perform a Clean boot and isolate the application that is causing the excessive usage.
Only the boot services that are essential are loaded during a clean boot, while all other services and applications are disabled. Therefore, to perform a Clean Boot, follow these steps:
To run RUN, press Windows + R.
Enter msconfig and press Enter.
In the Services menu, click Hide all Microsoft Services and uncheck it.
Click on Disable All and then OK.
In the Startup tab, click Open Task Manager.
In the task manager, click the Startup button.

To disable an application, simply click on the Disable link next to any application with Enabled next to it in the list.
This process should be repeated for all applications in the list, and your computer should be restarted afterward.
You have now booted your computer in Clean Boot mode.
See if the issue disappears.
When the high CPU usage is no longer noticed, it is likely the result of a third-party application or service.
Enable one service at a time in the same manner and stop once the CPU usage returns to normal.
You can either reinstall the service/application by enabling it that generates the high usage or keep it disabled.
---
Fix 2: Set the WMI service to Demand
There's a chance that some of your programs, such as Discord, are using the WMI service at high CPU usage. Therefore, to prevent this from happening, follow these steps:-
Initially, right-click Command Prompt and choose Run as administrator.
In the Command Prompt, type one by one the following commands:- sc config Wmi start=demand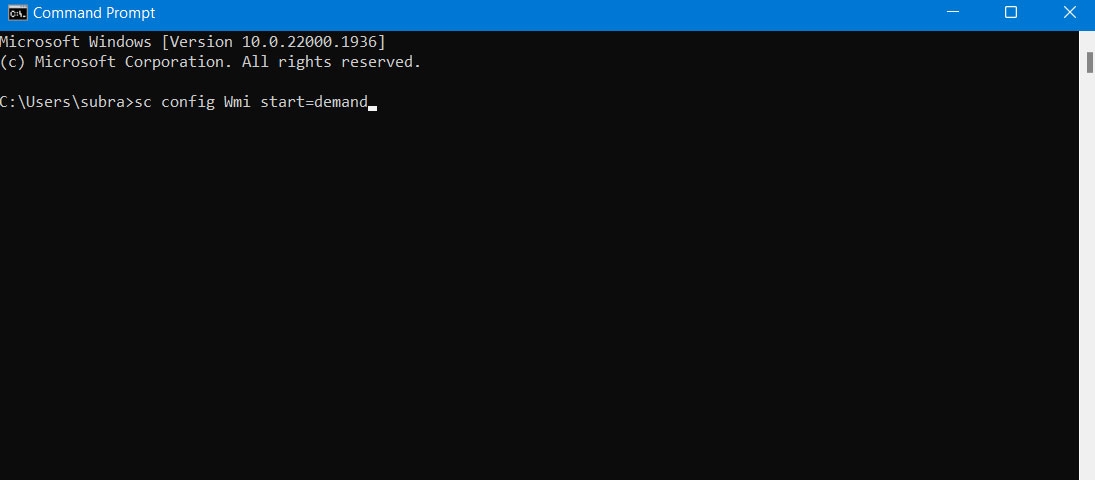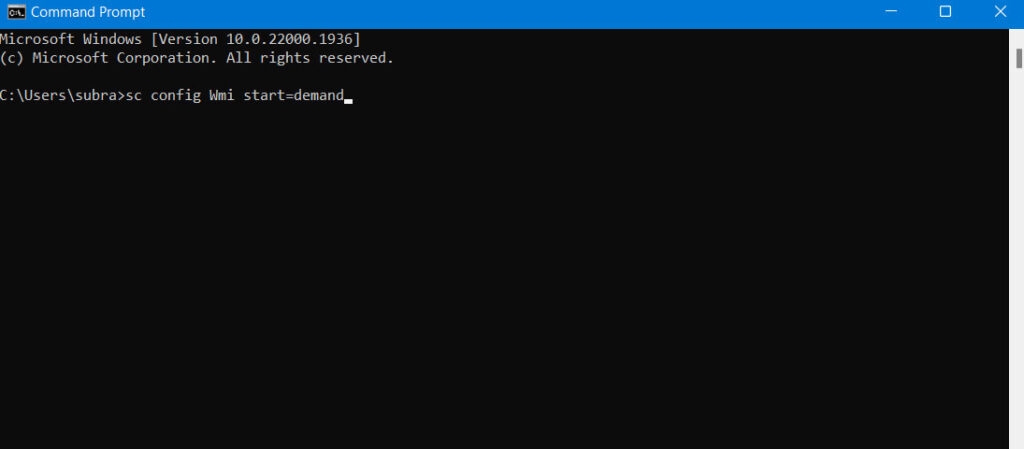 Finally, restart your computer and check if the problem persists.
---
Fix 3: Restart The Service
There is no risk associated with the WMI Provider Host. However, it is still possible for it to cause problems on your computer. This process has been reported to consume a lot of CPU resources, slowing down the performance of the system.
Initially, restarting the service is the easiest way to fix resource usage and performance issues.
Open the Windows Search bar.
Search for Services and click the first result.
Find the Windows Management Instrumentation service by scrolling down. From the context menu, right-click on it and select Restart.
After the service has restarted, check to see if the CPU usage is still higher than normal. In the Task Manager, look at the colors of the CPU usage column.
---
Fix 4. User Event Viewer to Identify Problematic Processes
You may have problems with some processes on your computer if WMI Provider Host is using a high percentage of your CPU power for an extended period of time.
In cases where a process is constantly requesting large amounts of information via WMI, the WMI Provider Host may become overloaded.
Therefore, to find out which process is causing the problem, you can use the Windows Event Viewer tool.
To open Event Viewer, press Windows + X and select Event Viewer.
Next, click Applications and Service Logs > Microsoft.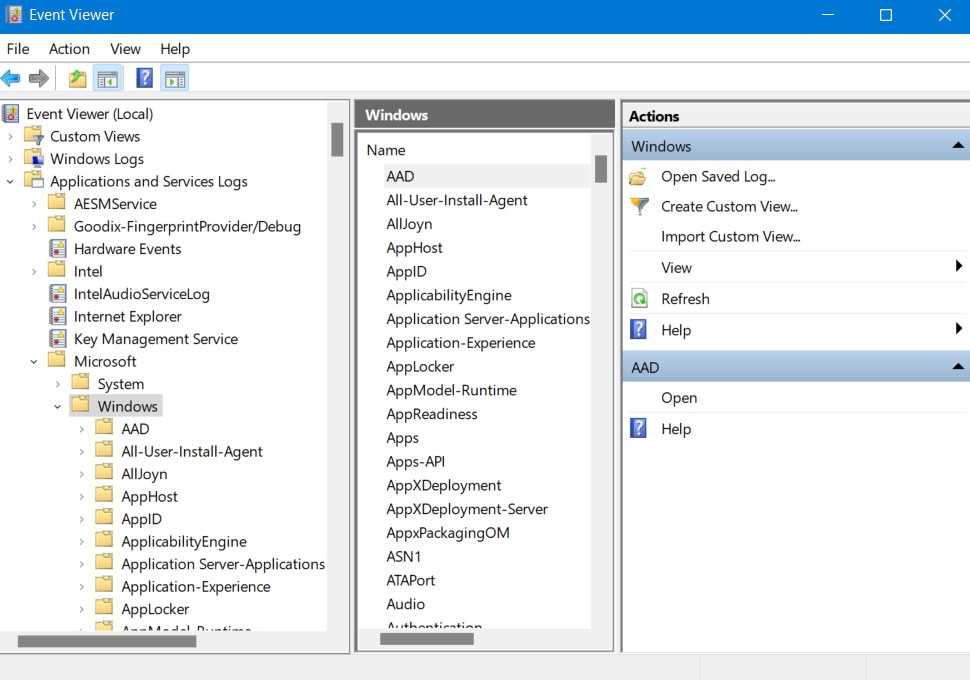 Thereafter, tap on Windows > WMI-Activity > Operational, then search for any possible error events. Note down the ClientProcessID of the problematic events.
Using Ctrl + Shift + ESC, you can open Task Manager. On the Services tab, select PID to display processes by process ID number. Next, find the process that has the corresponding ID number you noted down in Step 2, right-click it, and then click Stop.
---
Fix 5. Run SFC to Repair Corrupted System Files
In addition to using Windows free SFC tool, you can fix WMI Provider Host high CPU usage error by checking and repairing corrupt system files.
To run Command Prompt as administrator, press Windows + R, type cmd, and press Ctrl + Shift + Enter.
Thereafter, enter sfc /scannow in the Command Prompt window. This program will scan your computer files for corruption and repair them if necessary.
---
Sum Up – WMI Provider Host High CPU Usage
So, that's how to fix the WMI Provider Host (WmiPrvSE.exe) High CPU Usage error. I hope that this guide has helped you. Moreover, you must comment down below and let us know if you have any doubts or queries regarding this topic. 
Further Reading:
Leave a Comment