Highlights
Former Huawei subsidiary Honor reenters the Indian smartphone market after a three-year absence, led by Madhav Sheth.
Madhav Sheth takes charge as India's President, bringing over 15 years of experience to drive Honor's growth in the nation.
Honor's resurgence adds fresh choices to India's smartphone market, leveraging innovation and affordability to stand out amidst the strong competition.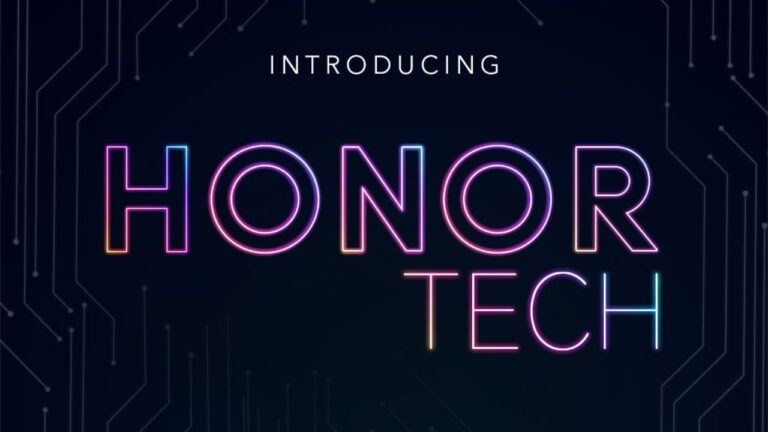 TechLatest is supported by readers. We may earn a commission for purchases using our links. Learn more.
Honor, a former Huawei subsidiary brand, has announced its formal return to the fiercely competitive Indian smartphone market after a three-year hiatus.
This tactical move follows substantial structural changes, including the appointment of Madhav Sheth, the former CEO of Realme India, to lead the business operations in the country.
Madhav Sheth, who assumed the critical position in June 2023, now has the title of India President for Honor and is in charge of directing the brand's trajectory of growth in the nation.
Read: Nokia's New User-Replaceable Smartphone Launching in the US
Sheth brings a plethora of knowledge, notably in marketing and sales, with a fantastic tenure of over 15 years in the smartphone sector.
The sequence of events that led up to this point emphasizes how important Honor's comeback is. After pulling out of the Indian market in 2020 as a result of US sanctions against Huawei, Honor's parent business started a road toward independence in 2021.
This opened the door for the long-awaited return and rekindled the company's ambitions to reclaim the Indian market.
Honor's return to the Indian market under Madhav Sheth's direction is an impressive accomplishment in many respects.
The second-largest smartphone market in the world, India, is anticipated to grow at an astounding Compound Annual Growth Rate (CAGR) of 10% over the next five years.
Honor is strategically positioned to carve out a significant niche for itself and establish itself as a key player with these positive development possibilities.
While the specifics of the brand's revival are yet unknown, anticipation revolves around the impending release of a tantalizing range of smartphones.
In addition, Honor's reenergized spirit is predicted to show in an expanded physical presence around the nation as it tries to establish a closer relationship with potential customers.
Honor's spectacular comeback has great repercussions for Indian customers. The company, which is renowned for its cutting-edge products and affordable prices, will definitely introduce a new selection of options to the competitive Indian smartphone market.
This variety of choices has the potential to give customers more power, ushering in a period of increased competition and innovation that ultimately benefits the customer.
Here are some of the key challenges that Honor will face in the Indian market:
The Indian smartphone market is very competitive, with major players like Samsung, Xiaomi, and Realme.
Honor will need to differentiate itself from these players and offer something unique to consumers.
The company will also need to build a strong brand image in India.
Honor will need to invest heavily in marketing and distribution to reach a wide audience.
Despite these challenges, Honor is well-positioned to succeed in the Indian market. The company has a strong track record of innovation and a loyal following of fans.
With Sheth at the helm, Honor is well-equipped to take on the competition and become a major player in the Indian smartphone market.
Leave a Comment