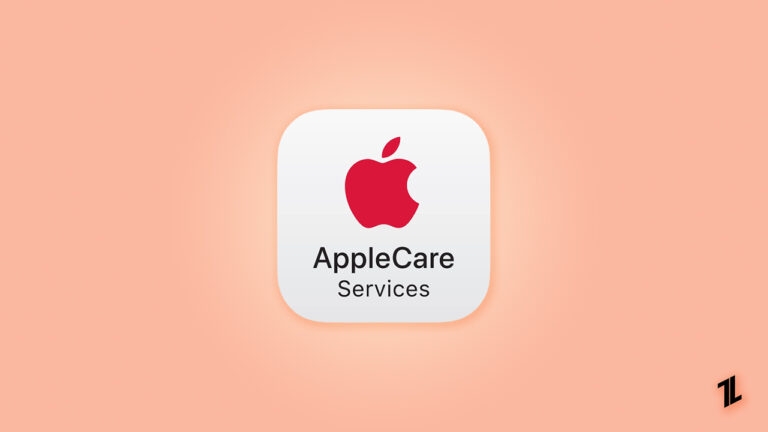 TechLatest is supported by readers. We may earn a commission for purchases using our links. Learn more.
AppleCare does provide you with extended protection over your devices and excellent technical support. But for monetary or any other XYZ reasons, you would want to cancel it. You would be wondering how to Cancel AppleCare as you would not be able to do so.
Besides, if you bought within the last 30 days and have not used it, you will get a refund. Again, you can cancel AppleCare anytime, but you won't get a refund if you have utilized the plan.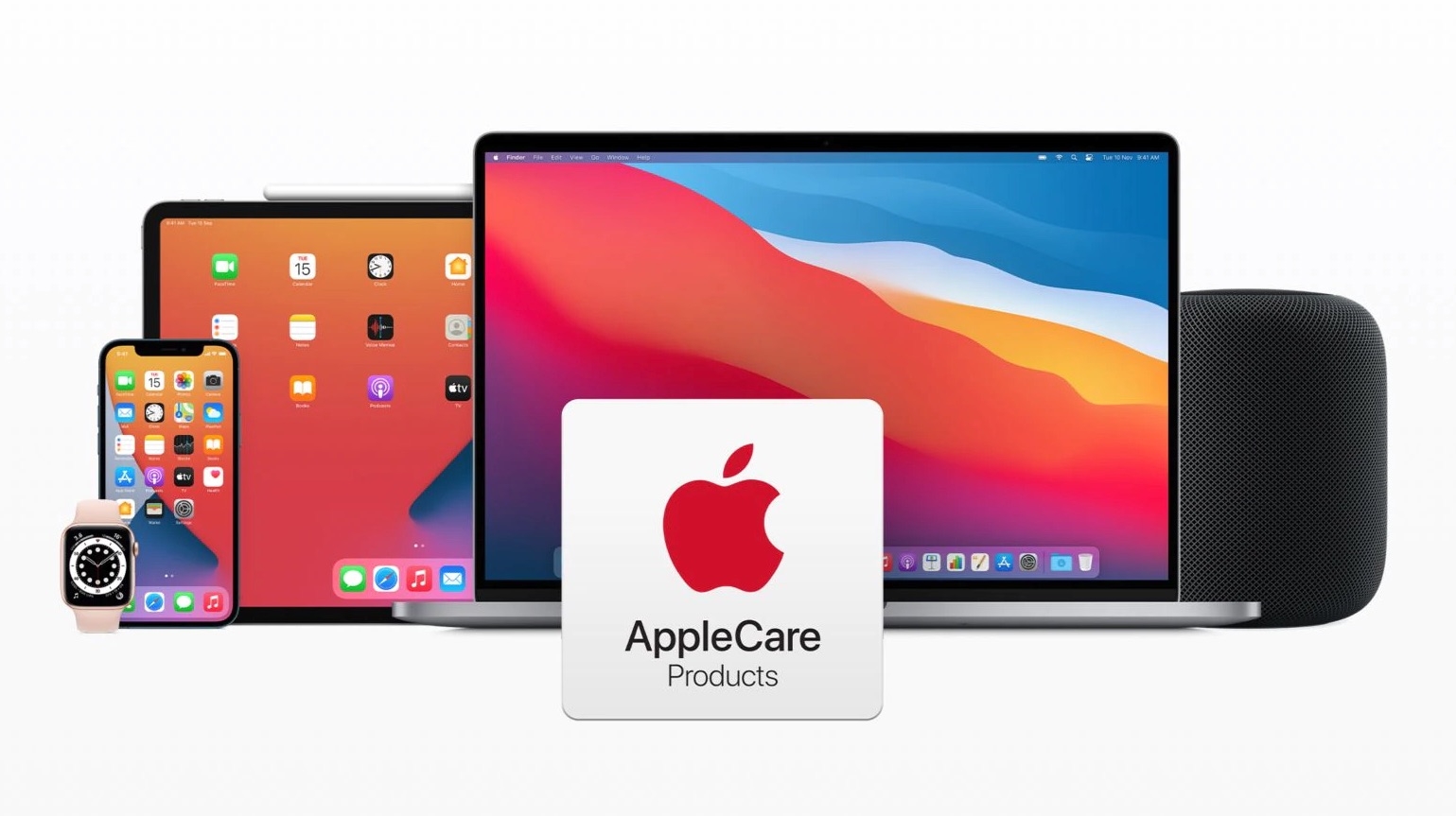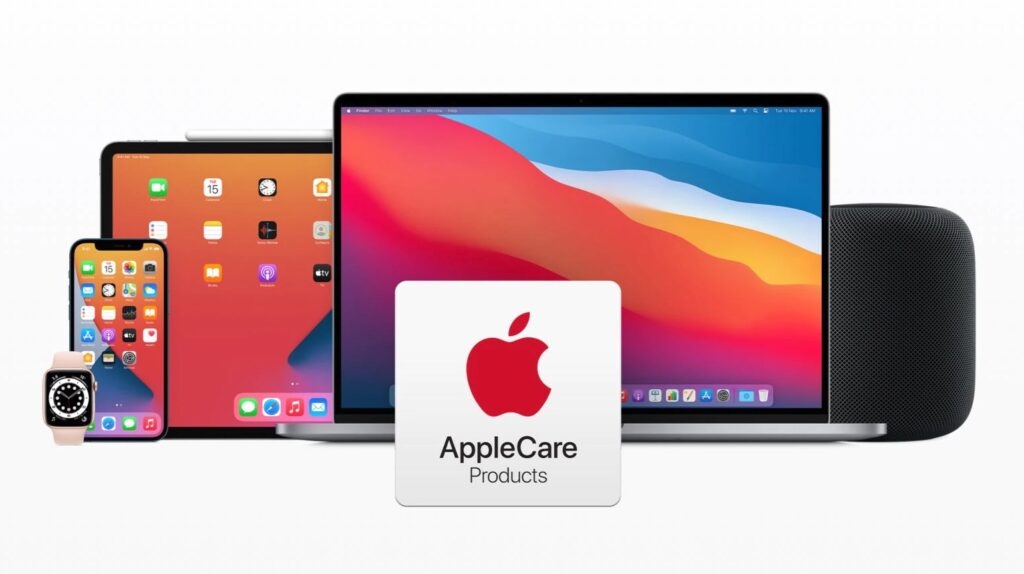 So, you can visit the Apple Support website, choose your product, and then "Contact Support. By doing so, you can get in touch with the support team. They will ask you for contact information and an explanation of your problem.
Further, an Apple representative will contact you to assist you with canceling your plan. So, if you bought it recently, you will get a refund. We have covered you with all!
How Can I Cancel My AppleCare Plan?
You can cancel the AppleCare protection plan, whether it's a monthly/annual subscription or an upfront payment for the plan.
If you pay for AppleCare timely at the frequency of a year or every month, then you have to visit Apple Support. Further, you can also use your iOS settings.
Upfront payment refers to a one-time fee for AppleCare that you make during the time of purchase. The plan is valid for a specific duration. Once your plan expires, it will not renew automatically. For a refund or to cancel an advance purchase, you should connect with AppleCare. If you are qualified for a refund, they will assess your case and handle it appropriately.
How to Cancel AppleCare Upfront Payment?
When you have already paid for AppleCare, then you should also request for refund apart from cancellation.
Here's how you can do so:
Visit the Apple Support website and select your product.
Navigate to Get Support. 
Describe your problem and include your contact information.
Further, describe that you want a refund. 
An Apple agent will connect you and share your receipt and related documents when required. 
The representative will confirm the cancellation date and the refund amount you will receive if any. If you are eligible for a refund, the representative will provide details on how they would process it and when.
Moreover, you would get a refund on the same platform where you had paid. Ensure to keep all the reference numbers they share with you during the process.
Note: Apple might change the refund procedure and policy depending on your subscription plan specifications and the time you bought it. If you cannot reach a customer service representative or are unsatisfied with service, you should reach out to your local Apple store or authorized service provider.
---
How Cancel AppleCare With A Monthly/Annual Subscription?
You can cancel your AppleCare monthly subscription from your iPhone or iPad settings.
Here's how you can do so:
Head over to iPhone Settings and tap on your Apple ID profile. 
Go to Subscriptions.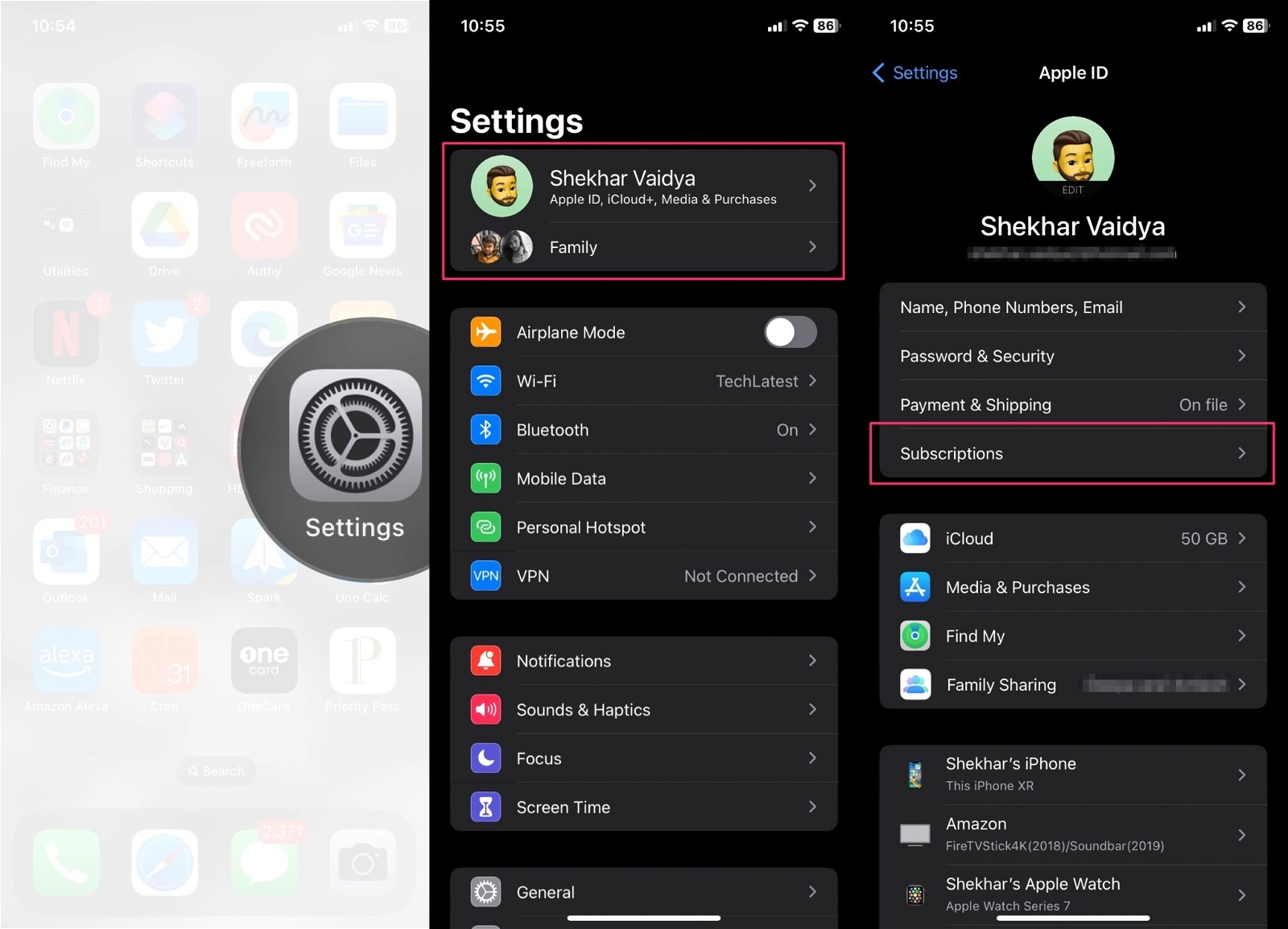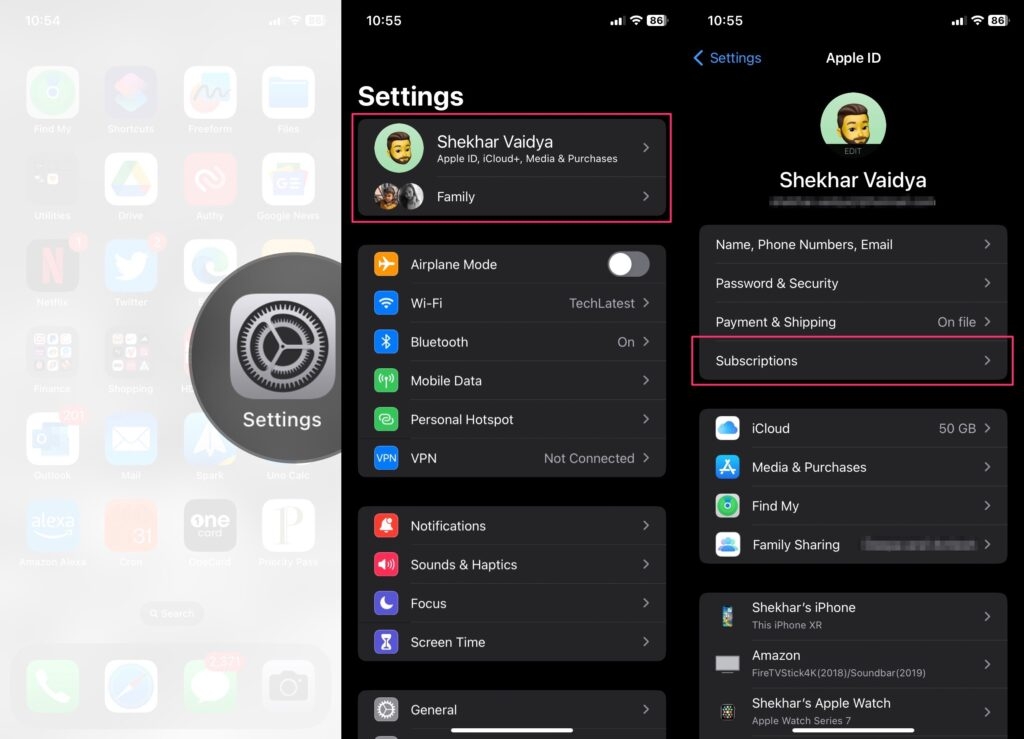 Locate your AppleCare subscription in the list of subscriptions and tap on it.
Select Cancel Subscription.
Tap on Confirm to proceed with your action. 
It's noteworthy that canceling your AppleCare monthly subscription will not automatically process a refund. You should connect with Apple Support to submit a refund request if you are eligible. The subscription will be valid until the end of the current payment cycle. On canceling it, Apple won't renew it after the process ends.
---
Frequently Asked Questions
Will I be refunded if I cancel my AppleCare plan?
The refund policy and process vary depending on the specific terms of your plan and date of purchase. If you purchased the plan within the past 30 days and haven't used it, you may be eligible for a full refund. If you used your plan, you might not qualify for a refund.
How long does it take to get a refund after canceling my AppleCare plan?
The time it takes to receive a refund after canceling an AppleCare plan may vary depending on the specific terms of your plan. It also relies on the time of purchase. Usually, it takes around 7-10 business days after the refund is processed.
Can I cancel my AppleCare plan from my device settings?
If you have a monthly subscription to AppleCare, you can cancel it from your device settings. Go to settings > [your name] > Subscriptions > AppleCare+ > Cancel Subscription.
What happens if I cancel my AppleCare plan before it expires?
If you cancel your AppleCare plan before it expires, you will get a refund for any portion of the already-used plan. Additionally, the plan will be active until the end of your current billing cycle and will not renew.
Are there any good alternatives to AppleCare?
There are several alternatives to AppleCare, including third-party warranty providers. Many third-party warranty providers offer coverage for Apple products. Some providers provide a similar range to AppleCare at a lower cost, and some may offer additional features such as accidental damage coverage. Some credit cards offer extended warranty benefits, which can provide additional coverage for your Apple products. It's essential to compare the coverage and cost of these alternatives with AppleCare to see which option best fits your needs.
---
Conclusion
To cancel an AppleCare plan, you must contact Apple Support if you have made an upfront payment. You will need to provide your proof of purchase and other necessary information. Apple will review your case, and if you are eligible for a refund, they will process it accordingly.
If you have a monthly/annual subscription to the plan, you can cancel it by going to your device's settings. However, for your refund to be processed in this scenario, you must contact Apple Support and request a refund.
Leave a Comment