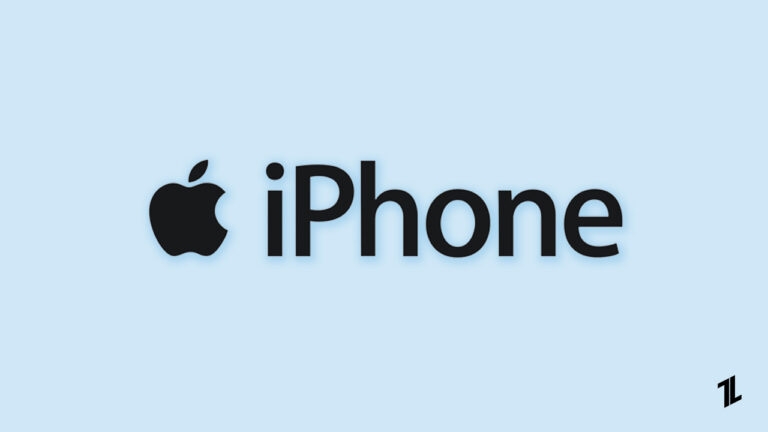 TechLatest is supported by readers. We may earn a commission for purchases using our links. Learn more.
There are a lot of reasons why someone might block you on their iPhone. Maybe you said something they didn't like, or maybe they don't want to talk to you anymore.
Did they block me on my iPhone? It's a question that has undoubtedly crossed all of our minds at some point or another. And while there's no definitive answer, there are a few things you can look out for to help you figure it out.
So how do you know if someone blocked you on your iPhone?
Let's take a look at some steps.
How Do You Know If Someone Blocked You On Your iPhone?
When it comes to finding out if you have been blocked on an iPhone, there is no easy answer.
You can find out if a person has blocked you by using the following methods.
Method 1: Send Them an iMessage
A simple way to discover if someone has blocked you on your iPhone is to send an iMessage to the person you think has blocked you.
Use the Messages App on your iPhone to send a short message to the individual who you believe has blocked your number. Ask this individual to provide a short reply. Once you have sent the iMessage, check the Read Receipts.
On the Read receipt, do you see "Delivered"? When you see 'Delivered,' that means your contact has not blocked your phone number, as you might have guessed.
When you see 'Not Delivered' or any other read receipt, it means your phone number has been blocked.
However, it can also happen if your Contact blocks "Read Receipts", if his phone has been turned off, or if he does not have access to the internet.
---
Method 2: Give Them A Phone Call
If you believe that someone has blocked your number, call the person and observe what happens during the call. When you called this person, did the phone ring as it normally does, or did it just ring once, and then your call abruptly diverted to voice mail?
If the Phone rang more than once before going to voicemail, your Contact is probably busy and hasn't blocked your number. Nevertheless, if the phone rang once, it indicates that your number is blocked.
Note: Similar signs are also seen when a person switches off the phone, is on another call, is in an area with low cellular coverage, or has set the Auto Divert to Voice Mail feature on the phone.
Hence, you should call this person several more times during different times of the day and see if the call is always diverted to voicemail. If your calls are being diverted to your voicemail every time, then that indicates that this person has blocked you.
Note: If someone has blocked your iPhone number, even if you leave voice messages, that person will not be notified about your calls.
---
Method 3: Bypass The Do Not Disturb Mode
If you still cannot figure out whether someone has blocked your number, there is another method you can try to get an answer. This method revolves around the Do Not Disturb Mode on iPhones. When this feature is enabled, calls and alerts that come in will be silenced, and calls will be sent straight to voicemail. 
If you think that someone has enabled the Do Not Disturb Mode to avoid your calls, try to call the person at different times of the day. Also, this person may have forgotten to disable Do Not Disturb Mode after he has used it for a long time.
---
Method 4: Turn Off Caller ID And Call The Person Again
You should turn off your iPhone's Caller ID and contact the person who seems to have blocked your number. By using this method, you can see if the phone rings more than once when the Caller ID is turned off.
Navigate to Settings > Phone > Show My Caller ID and toggle the toggle next to it to OFF.
When you have hidden the Caller ID, make a call to the person you believe blocked you and observe what happens during the phone call.
Unlike before, the person who blocked your number won't be able to see who is calling, and his iPhone will not be able to block the call (since the Caller ID will be hidden).
Here are some things you should be able to observe if someone has blocked your phone number.
Upon the first ring, the phone will ring normally and will not immediately transfer to voice mail.
As the person cannot see who is calling, he may cut you off or answer.
When the phone rings as normal, this confirms that the number has been blocked. You can also confirm that your number has been blocked if the call is answered immediately or if it is cut off after a few rings.
If your Contact's phone rings once and goes straight to voice mail (even with caller ID hidden), it may mean something is wrong with their phone or number.
---
Method 5: Check The Color Of The Text Bubble
iPhone users commonly send text messages through the iMessage service.
Using this app, you use encryption to protect text messages, but you must be connected to the internet to do so. When you send a message via iMessage, a blue text bubble appears.
You'll see a green text bubble instead of a blue one when you send a message as a regular SMS. When your phone attempts to send your message as a regular SMS, you can enable the Send as SMS option in your iMessage settings. By the way, if you see the message bubble change from blue to green, it means you haven't been blocked.
It's important to note that text bubbles do not always indicate someone has blocked you since there may be different reasons why someone is unable to receive a text message.
---
Method 6: Check Other Messaging Apps
It is possible to check third-party apps to see if the contact is available on these platforms if you believe a person has blocked you.
To find out if someone has blocked you on Facebook, follow these steps:
Go to the Facebook Messenger.
Find the person who may have blocked you using this messaging app.
If you can't click on their name to access their profile, then they might have blocked you.
Try to send a message to them. If the checkmark doesn't turn blue, they aren't reading it and you might be blocked.
Also, you can check the messages on Whatsapp:
Go to the Whatsapp app and find this contact.
If the chat window doesn't show their online status, then they have blocked you.
If you do not see the second checkmark when sending a WhatsApp message to them, that indicates they have not read it.
You can make a Whatsapp call to the contact. If you're on the blocked list, the call won't go through.
---
Method 7: Enter *67 Before Dialing The Number (US Only)
Entering *67 before dialing a number allows you to hide your number and bypass the Caller ID.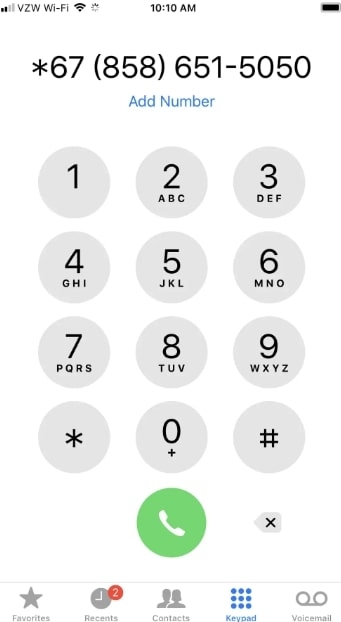 If your Android phone does not have a setting to disable Caller ID, you can use this method. Also, it might be helpful if you believe you are being blocked and your number shows up on their screen, but they hang up or go to voicemail.
---
Conclusion
We hope this article helped you understand how to tell if someone has blocked you on their iPhone.
There are several methods that you can use to find out if someone has blocked you on their iPhone. If the person uses an iPhone, you can check the color of the text bubble, try to call them, or check other messaging apps. However, it is best to ask someone directly if they have blocked your number.
If you have any further queries or thoughts about this article, feel free to let's know in the comment section below.
Thanks for reading!
Leave a Comment