Highlights
Fake Instagram account impersonating Apple CEO Tim Cook deleted after amassing followers.
Cook's criticism of social media's impact on mental health remains consistent.
Instagram's ongoing struggle with fake profiles raises concerns about online deception.
TechLatest is supported by readers. We may earn a commission for purchases using our links. Learn more.
Tim Cook, the CEO of Apple, was impersonated by a fake Instagram account in April 2023 using the handle "tim.d.cook".
This account was able to amass a sizeable following of more than users over the course of a few months, including several people from Apple's own ranks.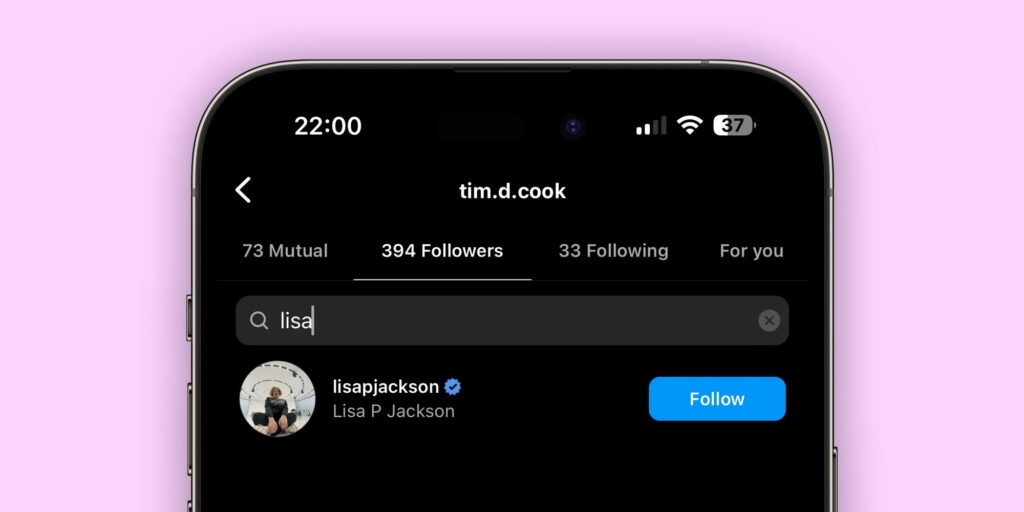 Despite claiming to be Tim Cook's official Instagram account, the account lacked the coveted blue verification checkmark, which is usually given to confirm the identities of well-known users on the network.
Additionally, the account displayed a number of postings, including images and videos, but none of them actually showed Tim Cook.
On August 27, 2023, the fake account was brought to the public's knowledge by the technology news website 9to5Mac.
After this story was published, Instagram acted quickly to delete the bogus account from its service. It's still unclear what motivated the formation of this fictitious account.
Although the specific intentions are yet unknown, it is conceivable that the account was made up with the goal of spreading false information or maybe engaging in illegal actions like scams.
Instagram has a clear position on fake accounts. The business has set up a policy that categorically targets and deletes accounts that impersonate others, mislead users about their genuine selves, or violate the platform's Community Guidelines.
Unfortunately, there are other incidents in the social media world that are similar to this one. Instagram has struggled with fake celebrity profiles in the past.
A relevant example from 2022 was a fake account impersonating successful businessman Elon Musk. Before the platform deleted the account, it had been successful in gaining more than 100,000 followers.
Tim Cook, the CEO of Apple, has expressed his concerns about the design of social media site X despite using it frequently, calling it "mindless scrolling" that could be harmful to mental health.
Cook stated, "I believe it has adverse effects on mental health and negatively impacts those in your vicinity," in a 2021 interview with CNBC.
He specifically referred to the platform's algorithms for user retention, which can promote compulsive behavioral habits.
Cook's criticism of social media sites is not a new position. He has continuously advocated for privacy rights and questioned Facebook's predecessor, Meta's data harvesting practices.
Due to its potential to reduce ad revenues, Apple's 2021 introduction of an anti-tracking function with iOS 14.5 drew concern from Meta.
Cook uses social media occasionally but not frequently. For example, he refrains from using Threads, Meta's most recent Twitter addition.
This option implies that the user is aware of the potential risks associated with social media and is taking proactive measures to resolve them.
We'll see in the following months whether Cook's critiques lead to any changes in the designs of social media platforms. But his perspective serves as a warning that social media's potential dangers call for thought and action.
Read: WhatsApp Will Soon Let Users Create Groups Without Names
Leave a Comment