Highlights
Looking for a cheap gaming PC under $500? Look no further! This guide shows you how to build a gaming PC for under $500.
We'll recommend PC parts that are capable of 1080p gaming at decent settings, including CPUs, GPUs, memory, and storage.
Also, we'll show you gaming benchmarks so you'll know exactly how much FPS you'll get when playing your favorite games.
TechLatest is supported by readers. We may earn a commission for purchases using our links. Learn more.
Are you tired of searching for a great gaming PC that offers good performance to play games at an affordable price? If yes, you've come to the right place.
It can be quite challenging to find a high-quality custom gaming PC under $500. The cost of components and inflation makes it difficult to find affordable PC parts, especially when it comes to processors and graphics cards, which are expensive.
But don't worry! With careful planning and prioritization, you can build a decent gaming rig within that budget.
In this guide, we'll show you how to build a gaming PC for under 500 dollars and review all the components you'll need to build it. Also, we'll show you how it performs.
So let's jump right in!
The Best Gaming PC Under $500 in 2023
With a budget of around $500, you can put together a PC that includes a discrete graphics card. While it won't be the fastest GPU out there, it will still enable you to play games at 1080p resolution with decent settings.
Here are the components you'll need to use for a $500 gaming PC:
| Component Type | Model | Price(USD) |
| --- | --- | --- |
| CPU | Intel Core i3-13100F | 99 |
| Motherboard | MSI PRO H610M-G | 89 |
| GPU | EVGA GeForce GTX 1650 Super SC Ultra | 199 |
| | PowerColor Fighter AMD Radeon RX 6600 | 209 |
| Memory | Corsair Vengeance RGB PRO 16GB | 52 |
| Storage | Crucial P3 Plus 500GB | 32 |
| PC Case | GAMDIAS AURA GC2 | 30 |
| Power Supply | EVGA 550 BP 80+ Bronze | 74 |
Price may change in the future.
Now let's review these components in more detail!
Intel Core i3-13100F Desktop Processor
Best Gaming PC Under $500 Processor
To build an affordable gaming PC, you want components that give you the most bang for your buck. For under $500, the Intel Core i3-13100F is the top choice.
It's a quad-core processor with 8 threads, meaning it can handle Hyper-Threading. Unlike other Intel processors, it doesn't have efficiency cores, so it works well with both Windows 10 and 11.
Don't be fooled by the i3 label. Intel has improved the gaming performance of its lower-end processors, and the i3-13100F is no exception. With up to 4.5 GHz max clock speed, it outperforms previous models.
In our comparison with the Ryzen 5 5600X, we were impressed by how well the i3-13100F held its ground. It stayed close behind the pricier and more powerful 5600X, even outperforming it in single-core performance.
The best part? The i3-13100F comes with a stock CPU cooler, so you don't need to spend extra money on one.
Overall, if you're building a solid gaming PC under $500, the Core i3-13100F is the best choice. It delivers excellent gaming performance and allows you to enjoy 1080p gaming without breaking the bank.
---
MSI PRO H610M-G DDR4 Motherboard
Best Motherboard for Gaming PC Under $500 in 2023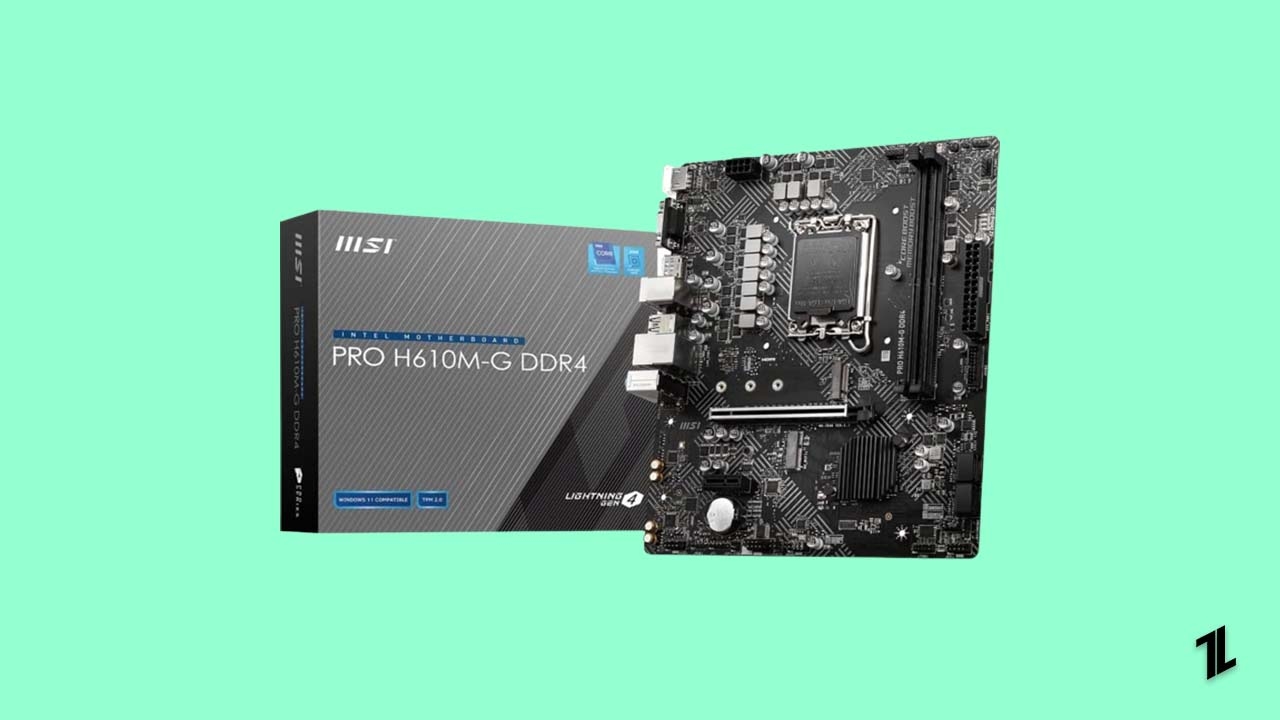 In a $500 gaming PC, it's important to choose components that prioritize essential features while offering good performance for the price. The MSI PRO H610M-G motherboard fits these criteria perfectly.
The motherboard has a clean and simple design with a black PCB and silver lines. It doesn't have RGB LEDs or large heatsinks, but it looks neat. The power delivery system uses a 6-phase VRM design in a 4+2 configuration. Overclocking is not possible, but since our processor doesn't support it, it doesn't matter to us.
The 6-phase VRM ensures reliable performance, especially for low-power chips like the Core i3-13100F, even during long gaming sessions. This is exactly what we need for a budget motherboard. MSI focused on the essentials to keep the price low.
For storage, you get an M.2 PCIe 3.0 x4 SSD slot and four SATA III ports. The USB ports are also sufficient, with four USB 2.0 ports at the back and two USB 3.2 Gen-1 Type-A ports. The front I/O panel has two USB 2.0 and two USB 3.2 Type-A ports.
You can install up to two 32GB DDR4 RAM sticks running at 3200MHz. This exceeds the requirements for our cheap $500 gaming PC. For an internet connection, there's a 1Gbps Intel LAN port at the back.
Overall, the MSI PRO H610M-G is a great value for the money. It provides all the essential features of a functional PC, which is exactly what we want. That's why we consider it the best motherboard for the $500 gaming PC.
---
EVGA GeForce GTX 1650 Super SC Ultra Gaming
Best Graphic Card for Gaming PC Under $500 in 2023
The gaming performance of any PC relies heavily on its graphics card. You can ruin your gaming experience if you choose the wrong one. In our opinion, the best graphics card under $500 is the EVGA GeForce GTX 1650 Super SC Ultra. It offers excellent performance, reliability, affordability, and stability.
The GTX 1650 Super has 1280 CUDA Cores and 4GB 128-bit GDDR6 VRAM with a memory bandwidth of 192 GB/s. EVGA has enhanced its performance even further with a boost clock speed of 1755 MHz.
The EVGA GTX 1650 Super SC Ultra is also reliable and stable thanks to its well-built cooling system. It uses a dual-fan design with quality thermal pads and a heatsink. The fans may be a bit noisy, but they keep the GPU at optimal temperatures.
With its solid cooling and impressive performance, the EVGA GTX 1650 Super SC Ultra is the top choice for a gaming PC under $500.
In terms of looks, the card has a sleek gray and black design with plenty of vents for airflow. The fan blades feature the EVGA logo. While there are no RGB lights, the card still looks good, considering its competitive price-to-performance ratio.
Alternatively, you can choose PowerColor Fighter AMD Radeon RX 6600. It is a solid GPU for 1080p60+ gaming at high to ultra settings. It comes with an 8GB GDDR6 memory.
Overall, with the Core i3-13100F processor, 16GB of DDR4 3200MHz RAM, and the GTX 1650 Super SC Ultra, our $500 Intel gaming PC can handle 1080p casual games with ease.
---
Corsair Vengeance RGB PRO 16GB DDR4 3200MHz C16 Memory
Best RAM for Gaming PC Under $500 in 2023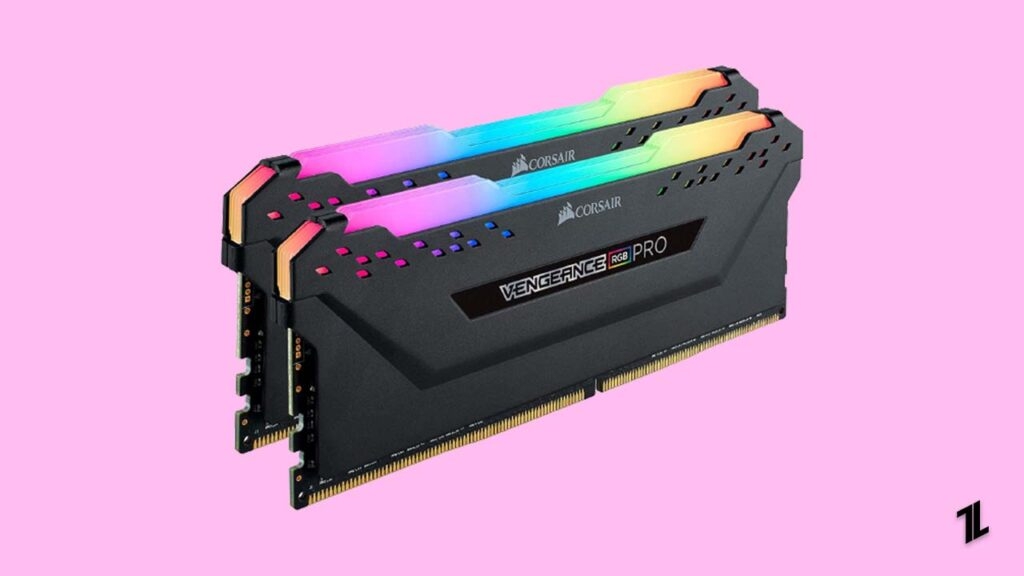 The Corsair Vengeance RGB PRO RAM is a fantastic choice for our budget gaming PC. This RAM delivers excellent performance without a hefty price tag. And it pairs well with the i3-13100F for gaming.
With a frequency of 3200MHz and low latency, it delivers great speed and efficiency. Each stick has 8GB, totaling 16GB, which is perfect for our affordable gaming setup.
Our team thoroughly tested the Corsair Vengeance RGB PRO 16GB 3200MHz CAS16 with various software and even overclocked it. The results were mind-blowing, especially considering its cheap price.
In addition to its performance, the Vengeance RGB PRO also shines in terms of aesthetics. It features 10 ARGB LEDs per stick, controllable through the iCUE software for eye-catching effects. Furthermore, the heat spreader design is aggressive, with bold branding, sharp angles, and perforations that enhance the RGB display.
In conclusion, we think the Corsair Vengeance RGB PRO is the best RAM for a gaming PC under $500.
---
Crucial P3 Plus 500GB PCIe Gen4 3D NAND NVMe M.2 SSD
Best Storage Option for Gaming PC Under $500 in 2023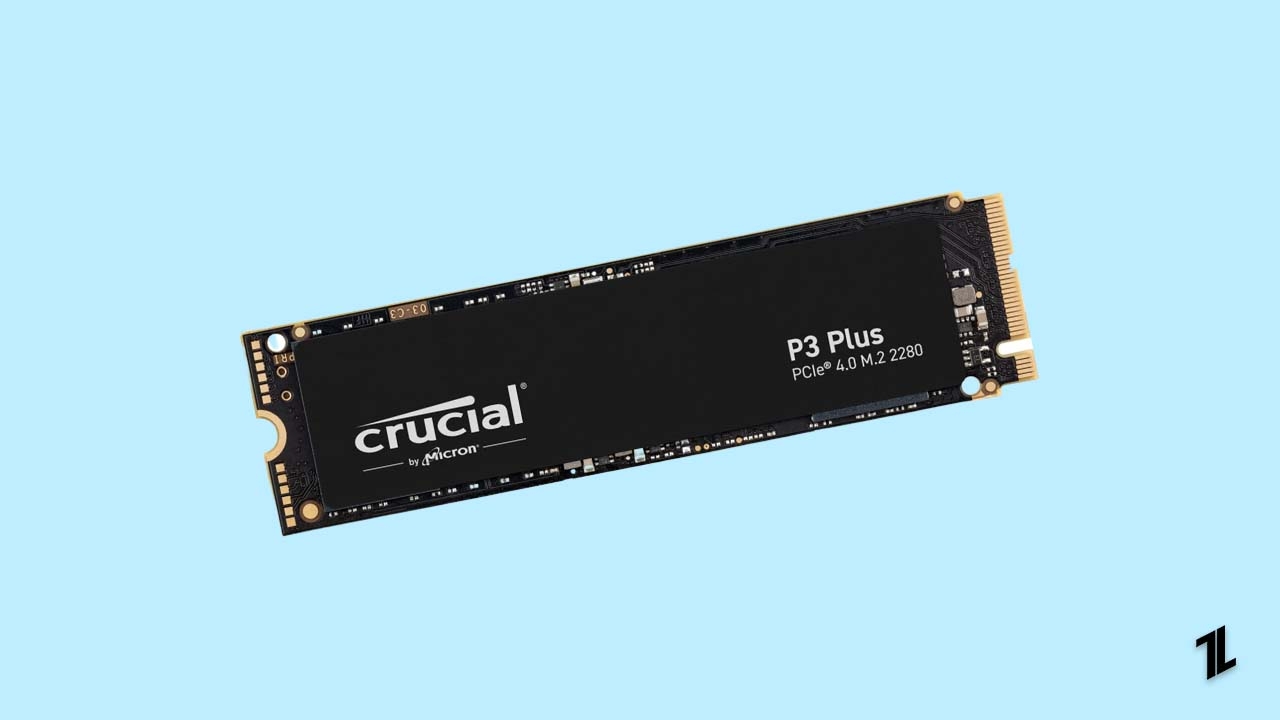 When it comes to storage, there's only one obvious choice: the Crucial P3 Plus 500GB. This SSD offers super-fast read and writes speeds, meaning no more waiting for games to load. And the best part? It's affordable, making it perfect for a budget-friendly gaming PC under $500.
With 500GB of storage, you can download plenty of games and essential software. The Crucial P3 Plus has impressive sequential read and writes speeds of 4,700 MBps and 1,900 MBps, respectively. That means your Windows will boot up quickly, and your games will load faster than ever.
The amazing thing about this SSD is that it only costs $32. In addition, Crucial offers a 5-year limited warranty, so you're covered if anything goes wrong. As a result, you can enjoy a seamless gaming experience without breaking the bank with the Crucial P3 Plus.
---
GAMDIAS AURA GC2 Mid Tower Gaming Computer PC Case
Best PC Case for Gaming PC Under $500 in 2023
We need a budget-friendly gaming PC case under $500 that provides excellent airflow for optimal performance. Luckily, the ZEUS GAMDIAS AURA GC2 meets all our requirements. It's a mid-tower PC case.
The AURA GC2 has a mesh front panel and mesh on the top panel, allowing air to flow freely. It comes with 4 pre-installed 120mm ARGB fans (3 at the front, 1 at the rear). You can add 2 more fans on the top panel for better ventilation.
The pre-installed fans are sufficient to cool our gaming PC within the $500 budget. If you plan to upgrade to liquid cooling in the future, you can install a 240mm radiator at the front and a 120mm radiator at the rear.
For storage, the AURA GC2 has 2 HDD brackets, accommodating 2 SSDs, 2 HDDs, or 1 SSD and 1 HDD. It also features 2 USB 2.0 ports, 1 USB 3.0 port, 1 Audio Jack, and an LED control button for the ARGB fans.
In terms of design, the AURA GC2 has a gamer-ish vibe with a black body and attractive ARGB fans in the front. Considering its low price, the chassis is the best choice for our gaming PC build.
---
EVGA 550 BP, 80+ Bronze
Best Power Supply Unit for Gaming PC Under $500 in 2023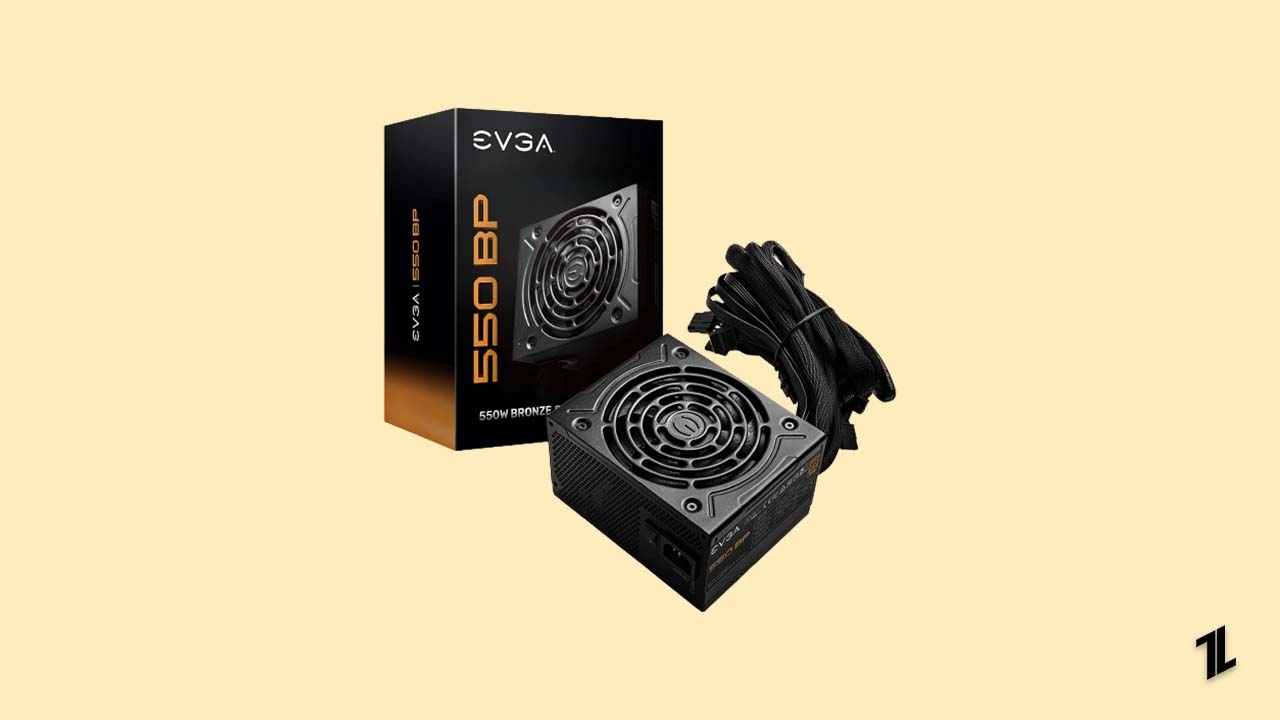 We finally have the power supply we need. When building a PC, it's crucial to never skimp on the PSU, regardless of the budget. A low-quality power supply can harm your entire system, so it's wise to invest in a high-quality branded PSU that fits your budget. For our $500 gaming PC, the EVGA 550BP 80+ Bronze is the best choice.
With an output of 550W, it meets the power needs of our affordable gaming PC build. The 80 PLUS Bronze certification ensures efficient power usage, reducing waste.
A key feature that sets the EVGA 550 BP 80+ Bronze apart is its extensive protection features. These include safeguards against over voltage, under voltage, over current, under current, short circuit, and over temperature.
It also comes with a 3-year limited warranty, providing peace of mind at a low price. By choosing the EVGA 550 BP, you can trust that your $500 gaming PC has a reliable PSU. And EVGA has your back if anything goes wrong.
By assembling these components, you'll have a PC that offers a good balance between cost and performance. It will allow you to enjoy gaming at a satisfactory level without straining your budget.
---
Bugdet Gaming PC under $500 Benchmarks in 1080p
We put our $500 gaming PC we have built to the test. And it performed admirably in 1080p gaming for its affordable price. During our tests, we achieved good frame rates on high settings.
But it's important to note that some AAA games these days aren't as optimized as before. Even so, our gaming PC managed to deliver decent performance on medium settings in those games.
---
$500 Gaming PC: Monitor, Peripherals, and Other Expenses
When building a budget gaming PC, there are a few additional expenses to consider. First, you'll need a monitor. If you already have one, great! But if you're buying a new one, make sure it is 1080p in resolution with a refresh rate of at least 120Hz. A good gaming monitor should be around 22 to 24 inches, but it depends on your preferences and space.
Remember, you can upgrade components later, but changing monitors frequently is expensive. So, do your research and find the best monitor within your budget. For competitive eSports, prioritize a high refresh rate. If you prefer immersive visuals, look for a monitor with excellent color accuracy.
The same goes for peripherals. If your current ones are good enough, use them. Otherwise, choose budget-friendly peripherals with good gaming specs. We recommend you skip flashy features like RGB and opt for the core essentials that will improve your gaming.
---
Conclusion
We hope you found this article helpful in building a gaming PC under $500. By carefully selecting components and considering key factors such as the processor, graphics card, RAM, and storage, gamers on a tight budget can still enjoy immersive gaming without breaking the bank.
You can build a gaming PC that meets your gaming needs for under $500 if you conduct proper research, shop around for PC components, and optimize the setup.
If you have any questions about the build, feel free to leave them in the comments below. We'd be happy to help!
Further Reading:
Leave a Comment