TechLatest is supported by readers. We may earn a commission for purchases using our links. Learn more.
Do you know how to keep your Apple devices' data safe? Have you been concerned about data security?
If you possess an Apple gadget, such as a Macbook or an iPhone, you must do all possible to keep it safe. It is critical to secure your data from hackers and intruders and to take precautions to avoid exposing sensitive data while living in Canada.
Canada is one of those countries where hacking and cyber-attacking rates have been increasing with time. With 19,353 cyber crimes, Canada is reported on 17 out of 75 countries from 2020 to 2022, and the numbers are still increasing.
Secondly, Canada is one of the Five Eye Alliance countries where the government monitors your online activities and communications. To hide your information and online activities on your Apple devices, investing in some of the best VPNs to secure data in Canada is an excellent approach.
Fortunately, we're here to assist. In the sections below, we'll show you how to keep your data safe and secure on Apple devices. While surfing the internet in Canada, the prior concern should be your data protection.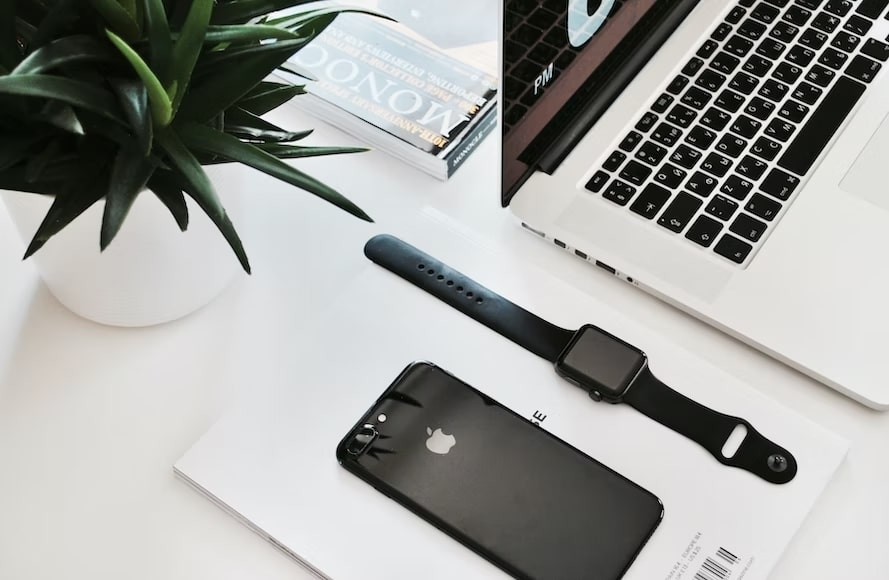 #1 Invest in a VPN
The best way to protect your Macbook, iPhone, or other Apple device is to invest in secured and reliable VPNs. A VPN encrypts your connection to any public Wi-Fi networks you use and gives you more privacy by preventing anybody else connected to the network from seeing what you're doing.
A hacker might view important data and personal information through a wireless connection if a VPN does not protect it. When you use your devices in public, a VPN client can assist avoid this and make your data safer in Canada.
#2 Invest in Anti-Malware Software
Installing malware and adware prevention software on your Apple devices is another excellent way to secure your data. Installing antivirus software on your Macbook and iPhone may give a lot of extra safety and reduce the likelihood of your devices being hijacked. It will block the installation of spyware, adware, and malware.
Get malware protection software that monitors your devices 24 hours a day, seven days a week, and conducts malware scans regularly to check for harmful code.
#3 Use Strong Passwords
Using passwords and passcodes whenever feasible is one of the most incredible ways to protect your Apple devices in Canada.
Setting a password for your Macbook or passcode for your iPhone is critical. While creating passwords, select them sensibly. In addition, make sure the passwords you set for your devices are difficult to guess. To make your passwords more secure, use a combination of letters and numbers.
A strong password can be a barrier between you and phishing or malware attacks. Selecting a solid password can also help you relax that even though the device is stolen, your data cannot be accessed and misused by anyone.
#4 Install The Updates
One of the most important things you can do to keep the data on your Apple devices safe is always to apply software updates on time. Updates frequently assist in patching vulnerabilities in software on your Apple devices, so keeping it updated will make your system as safe as possible.
Make sure to go into system options and configure the software on your Macbook and other Apple devices to update automatically whenever new updates become available. This will guarantee that software vulnerabilities are addressed as quickly as possible, giving you a greater chance of keeping your data safe.
#5 Backup Your Device's Data
Making frequent backups is one of the most important things you can do to protect your Apple data. Backing up your data is critical because it ensures that if something happens to the data on your computer or other Apple devices, you will be able to recover it.
Backing up your devices might be helpful if your computer or mobile device is physically destroyed or if malware infects your device and corrupts essential data.
However, if you want to be entirely prepared for the chance of data loss, you can learn "how to back up my iPhone or Apple Mac" and use this feature in emergencies.
#6 Locate Your Device
Apple realizes that gadgets like MacBooks and iPhones might be stolen or misplaced from time to time, so they provide a feature called "Find My" that allows you to track your device and find out where it is.
Before anything wrong happens to your smartphone, secure it by going into your iCloud Settings and configuring your Find My app settings. This applies to all Apple devices.
Once you've correctly configured the Find My app, you'll be able to monitor your device and even display a map of its whereabouts. This can be a lifesaver if your gadget is lost or stolen in the worst-case situation.
Regarding the protection of Apple devices, the 'locating the device' feature is one of the best. You can also use recently-launched apple tags to find any device. With the advanced Apple technologies, there is no shortage of secure options to protect your devices.
#7 Protect Your Apple Device Physically
While there are numerous things you can do to keep your data private, it's also crucial to make your devices physically secure.
If you're using your phone or computer in a public place, never leave it alone. Always watch your gadgets and ensure they are never out of reach. If your computer or phone is taken, important data and personal information stored on the device will be compromised, potentially causing significant difficulties.
By staying aware of your devices and knowing where they are, you can avoid difficulties and guarantee that your data is always protected. You can use backpacks or small handbags with locks and keep your device on you!
Wrapping Up!
You must have a strategy to keep data safe on your Apple devices in Canada. First, use the guidelines above to secure your sensitive data and prevent attackers from obtaining your personal information.
iPhones are more challenging to hack than other mobile devices since they are manufactured by a single company devoted to keeping them secure. However, Android smartphones are manufactured by dozens of businesses, which increases the possibility of vulnerabilities.
However, hackers have devised novel methods of stealing your data through iPhone applications that collect it daily. They might steal your browser history, personal photographs, current location, and even passwords without your knowledge. So you need to follow the tips discussed in this article to keep your Apple devices safe, particularly in Canada. 
Leave a Comment