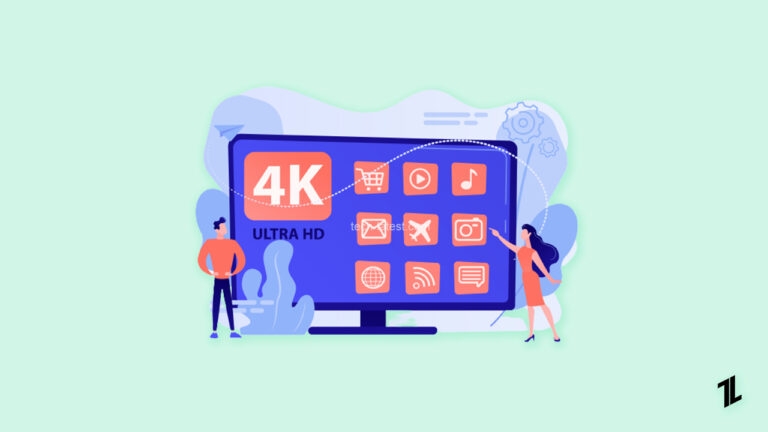 TechLatest is supported by readers. We may earn a commission for purchases using our links. Learn more.
If you're thinking about cutting the cord but don't want to give up your live sports, Roku is the safest choice for streaming.
Roku is the most popular streaming platform available today, offering thousands of free and paid channels for users to stream all their favorite TV shows, movies, and even live sports. It offers a cable-free alternative to live and linear sports streaming that is affordable and free from distractions.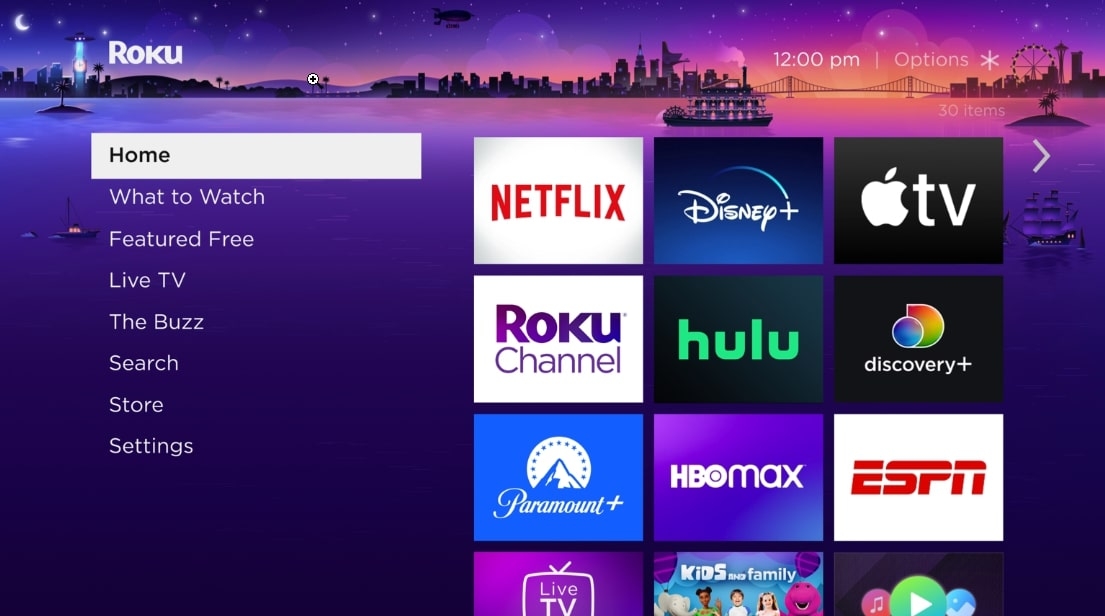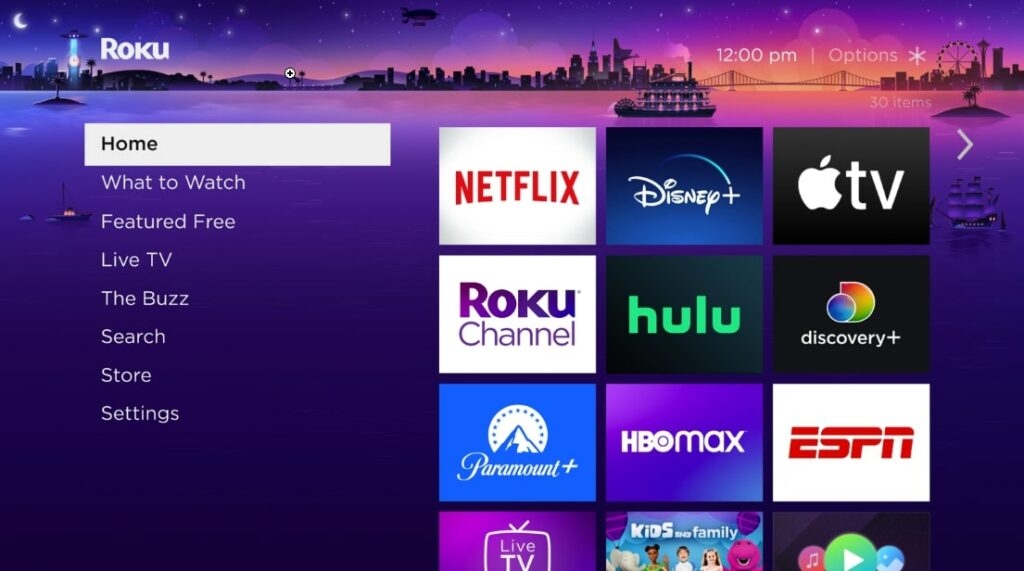 Additionally, it's compatible with all kinds of apps from popular streaming services, including many of the essential streaming services that sports fans need.
In this article, we'll show you how to watch live sports on Roku so you can keep cheering for your favorite team.
Let's get started!
How To Watch Live Sports On Roku?
Roku has plenty of content to please you, whether you're a soccer, football, tennis, basketball, snowboarding, or surfing fanatic.
Before we tell you how to watch live sports on Roku, there are a few things you need to know. First, not all live sports content is available through free channels. Instead, you'll need to subscribe to a paid channel to stream live sports.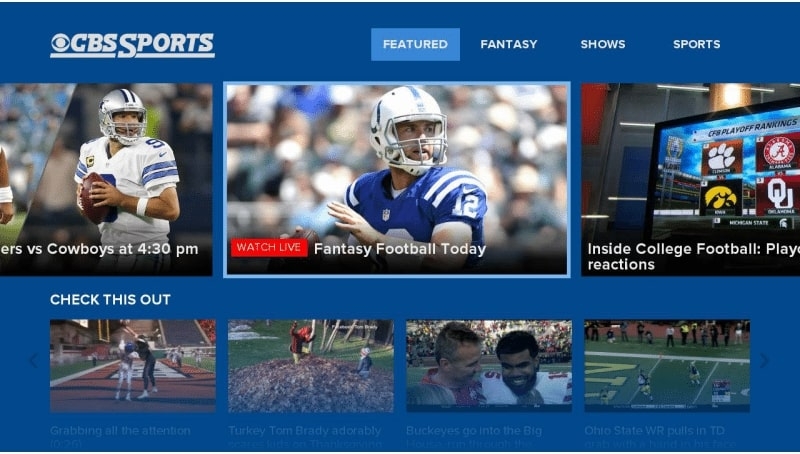 The best way to watch sports is on live TV networks like ESPN, FS1, and the regional sports networks that broadcast your favorite teams. But the question is, how do you access these channels without cable?
The answer is simple: a live TV streaming service. These services, also known as "skinny bundles", offer a selection of live TV networks for an affordable subscription fee. They offer slimmer channel bundles and lower prices than cable. That means a live TV streaming service lets you watch all your favorite sports content without paying for an expensive cable subscription.
So, let's look at some of the best channels to watch live sports on Roku.
Hulu + Live TV
Starting Price: $69.99/month
Hulu + Live TV is the skinny bundle arm of Hulu, the popular on-demand streaming service. It's an excellent choice if you're looking to save money while still enjoying your favorite shows, movies, and live sports.
With Hulu + Live TV, you'll access major sports networks such as ESPN, FS1, CBS, ESPN, FOX, Golf, NBC, and most other sports networks that broadcast live games. The monthly fee starts at $69.99.
Hulu + Live TV is the best option to catch your favorite teams live if you're a fan of live events like the Olympics or March Madness. What's great about Hulu + Live TV is that it offers a free seven-day trial, so you can try it out before committing.
---
fuboTV
Starting Price: $69.99/month
fuboTV is one of the best streaming platforms for sports fans. For a starting price of $70 per month, a fuboTV Pro subscription gives you access to over 80 famous broadcast and cable channels.
It offers channels like ESPN, Fox Sports 1, NFL Network, and NBC Sports Network. On this streaming platform, you can also watch the biggest games from MLB, NBA, and NFL. Every FuboTV plan includes access to major sports networks, and there are add-ons for all your favorite teams and sports, whether you like football, tennis, or racing.
This platform is convenient because it has a cloud DVR, so you can record your favorite game action live or use 1,000 hours of recording space to watch it later. FuboTV also offers a free, seven-day trial with its default Pro plan, so you can try it out before you subscribe.
---
Sling TV
Starting Price: $35/month
Sling TV is another popular option for streaming live sports on Roku. With Sling TV, you'll get access to a range of packages starting at just $35 per month. This service offers three packages to its users: Sling Blue, Sling Orange, and Sling Orange + Sling Blue.
The Sling Blue gives you access to NBC Sports Network and NFL Network, while the Sling Orange gives you access to ESPN, MotorTrend, ESPN2, and ESPN3. And with the Sling Orange and Blue Package for $50/month, you gain the most sports action on Roku.
In addition, Sling TV offers a Sports Extra subscription option for $15/month that includes Fox Sports 2, Olympic Channel Live, Golf Channel Live, NFL Network, Big Ten Network, Tennis Channel, and many more.
Overall, Sling TV is an excellent option for sports fans on a budget who want an affordable way to watch live sports on Roku. 
---
ESPN Plus
Starting Price: $9.99/month
ESPN+ is a streaming subscription service that focuses on live sports programming. With ESPN Plus, you'll get access to exclusive original shows, fun content, and game highlights, plus tons of on-demand library content.
But the real reason to subscribe to this service is its live sports coverage, including MLB games, NHL games, and a wide selection of college sports networks. Unfortunately, it shows no live games from the NBA or NFL. There are also live streams of MLS, Emirates FA Cup, Scottish Premiership, and LaLiga matches available for soccer fans.
Moreover, combat sports fans can enjoy watching fights on Roku. This streaming service airs UFC, Top Rank, and Professional Fighters League live. Along with live events on your Roku, you can also watch classic ESPN documentaries like 30 for 30.
You can subscribe to ESPN+ for $10/month or combine it with Hulu and Disney+ for $14/mo., thanks to the Disney Bundle.
---
YouTube TV
Starting Price: $54.99/month
Youtube TV is one of the best channels for sports fans looking to watch live sports on Roku. This live TV streaming service offers sports channels like ESPN, CBS Sports, NBC Sports Network, NFL Network, MLB TV, and NBA TV for $65 per month. YouTube TV includes ACC Network, Big Ten Network, Golf Channel, Sounders FC, LAFC, and Orlando City services.
In addition, YouTube TV offers easy access to your favorite sports teams via its intuitive user interface. You can easily find your favorite leagues and teams or filter by a specific sport.
And if you're watching on the go, YouTube TV works with your mobile device, so you can keep up with your favorite games no matter where you are. 
---
MLB.TV
Starting Price: $24.99/month
MLB.TV is the ultimate streaming service that allows baseball fans to watch live and on-demand Major League Baseball games online. With MLB.TV, you can watch individual games or entire seasons of your favorite team. You can subscribe to MLB.TV All Teams for $94.99 a year or MLB.TV Single Team for $74.99 a year.
The service provides access to many other features, including live game highlights, statistics, and more. MLB.TV is an affordable way to keep up with your favorite team all season long. It is important to note that the streaming channel has blackout restrictions.
To check if your favorite team is available to stream from where you live, visit its website. If it's, Roku makes it easy to watch live games, stream replays, and view MLB programming.
---
NBA TV + League Pass
Starting Price: $14.99/month
NBA TV + League Pass is a subscription service that gives you access to live and on-demand NBA games and exclusive content and programming. You can also choose your favorite broadcaster. However, there are blackouts and national TV restrictions. 
The first billing goes to games shown on TNT, ESPN, NBA TV, and ABC. So, while you cannot catch games airing on these channels live, you can access them on your Roku at a later time.
NBA TV + League Pass is available in both monthly and annual plans, and there is also a free trial period. The NBA League Pass costs $14.99 per month for the standard version and $19.99 per month for the Premium version. If you're a basketball fan, NBA TV + League Pass is definitely worth checking out.
---
NFL Plus
Starting Price: $4.99/month
NFL+ is a streaming service that features every NFL game on demand after it airs. Mobile users can also watch live local and primetime games. You can watch all NFL games (after their original broadcast ends) on your Roku with a subscription to NFL+ (formerly NFL Game Pass).
You can also view condensed 45-minute replays, watch video sessions on the sport, and view classic NFL titles like Hard Knocks and A Football Life. 
You can access all this great content for just $4.99 per month. NFL+ premium costs $9.99 per month. Furthermore, new subscribers can take advantage of a seven-day free trial to test the streaming service before committing. 
---
F1 TV Pro
Starting Price: $10/month
F1 TV Pro is an excellent and cost-effective service that allows racing fans to watch every minute of Formula 1 live. For $10/month, the pro membership unlocks live streams, in-dash driver camera feeds, and F1, F2, and F3 Porsche Supercup.
You can also watch replays, camera angles, and documentaries on the streaming channel. It transforms your television into a comfortable seat that keeps you glued all season long when paired with your Roku. F1 TV Pro also provides access to exclusive content, such as race highlights, interviews, and behind-the-scenes footage.
However, F1 TV is only available in the United States, Netherlands, Canada, and a few other countries due to copyright laws, distribution rights, and licensing agreements.
---
Peacock TV
Starting Price: $4.99/month
Peacock TV is a streaming service that offers unique sports content you might not find elsewhere. The platform lets you watch live and on-demand WWE titles and events.
On your Roku, download the Peacock channel to watch prime-time wrestling events like Wrestlemania, Summerslam, and Royal Rumble live. 
With a premium subscription (starting from $5/mo.), you'll have access to live streams of events such as The French Open, U.S. Open Golf, Premier League matches, and Chevrolet Grand Prix. 
As NBC broadcasts Sunday Night Football on Peacock, Roku users can watch primetime NFL football in the fall. Overall, Peacock is an affordable pairing for your Roku that gives you access to some of the best sports content.
---
Best Free Sports Channel On Roku
The following are a couple of the best channels to watch live sports on Roku for free:
Red Bull TV
Red Bull TV is one of the best free sports channels on Roku. This channel covers everything from extreme sports to music festivals, so you will never miss an update on your favorite events or sports. 
Redbull TV offers high-quality content. It provides no pre-roll ads, long-form content, live events, music, culture, and sports. 
You can watch live sports events like the X Games, surfing, snowboarding, the famous Red Bull Air Race, and more on this channel. You can also tune in to live music festivals around the world. 
So if you're looking for a sports channel that offers great content without pre-roll ads, Red Bull TV is your best bet.  
---
The Roku Channel
The Roku Channel is a free live TV streaming service that provides access to 300+ live streaming channels and thousands of movies and TV shows.
With The Roku Channel, you can stream many live and linear sports channels, including Stadium, beIN Sports Extra, Adventure Sports Network, fubo Sports Network, and Outside TV+, without paying subscription fees. 
---
Conclusion
As you can see, there are many options to watch sports on Roku, from live TV streaming services to specific sports channels. With so many streaming options, picking one can be challenging. Therefore, I've outlined the top platforms you can use to watch live sports on Roku for free and paid.
The best part is that most live TV services offer a free seven-day trial, so you can find your ideal sports viewing on Roku. While streaming live sports on Roku, remember that not all content is free. You'll need to subscribe to a paid channel to watch your favorite sports live.
Hopefully, you found this article "Watch Live Sports on Roku" helpful.
Leave a Comment