TechLatest is supported by readers. We may earn a commission for purchases using our links. Learn more.
Sometimes it happens that when we are working on MS Word, for some reason, our document gets deleted without saving it. You didn't save the document you were working on.
You can imagine your regret for not clicking "Save" when you had the opportunity but do not disappoint just yet. In this article, we will read how to recover unsaved word documents.
In fact, with just a few clicks, you can retrieve the latest changes to files you were working on a round. This is a very serious problem and is often encountered by MS Word or LibreOffice Writer users, so let's see how to retrieve it.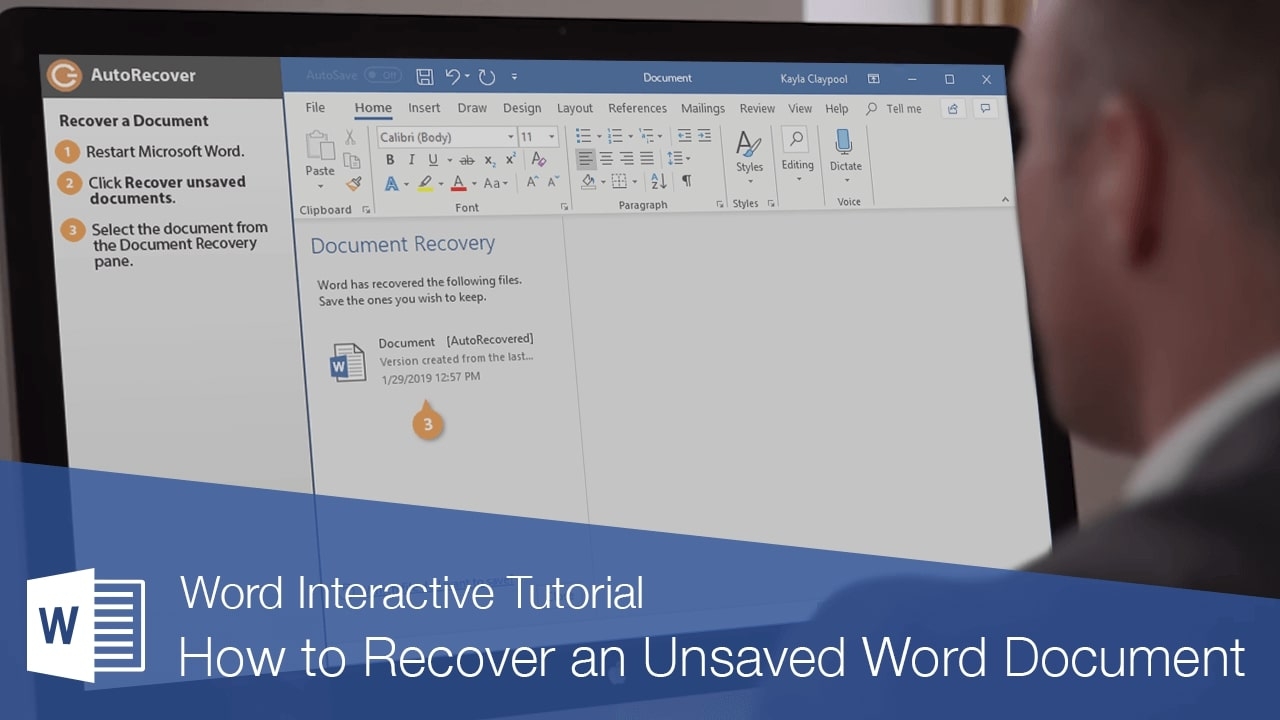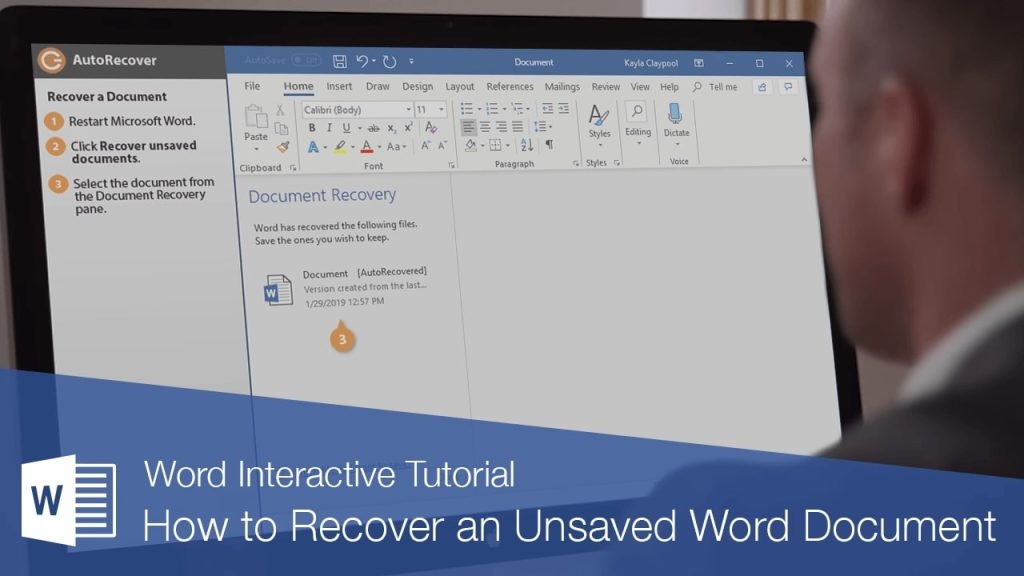 How To Recover Unsaved Word Document?
Recovering unsaved files from Word is not a difficult task. You can recover standard i.e. programs or automatic drafts and perform recovery procedures through the program. It takes some effort but is a good solution.
Recovering Unsaved Word Documents
Although we mainly rely on autosaves, losing substantial amounts of progress or complete document revisions is possible if we fail to save our work manually. Fortunately, Microsoft has made it easy to restore Word documents:
Right-click the File menu in MS Word's toolbar and select Open.
Select Recover Unsaved Documents from the drop-down box under Manage Document.
Find the file you're looking for in the dialogue box. If it was a recent loss, it should be displayed.
Click the Save As button on the top banner of the recovered Word document and save it.
Microsoft Word allows you to alter the frequency with which it saves your work. Make a backup of your Word documents by going to File > Options > Save and altering the time to a more convenient period.
---
Recovering Deleted Word Documents
However, although your coworkers may believe you to be a Word genius, the method is relatively straightforward. There are a few fundamental steps you may take to retrieve MS Word documents that you may have deleted inadvertently or that may have been corrupted.
Open the Recycle Bin on your desktop.
Find the file you're looking for by searching for its name, type, or date of deletion.
Take note of where the lost file is located if you discover it.
Files you've accidentally deleted from your computer's hard drive can be recovered and returned to their original folders.
Restoring a deleted document to its original place or the list of recently used files is as simple as clicking on the Quick Access button.
When a file is deleted, all that is left is a marker indicating where the file formerly was on the disc. Until the disc is rewritten with new data, the file stays on the disc. Until that time, you can recover Word documents.
---
Recovering Word Documents after a Crash
It's not always the user's fault when documents get deleted from Word; sometimes, it can be a crash too. You can recover Word documents even if your computer abruptly shuts down or if Microsoft Word crashes as long as you search for the missing files before others consume the space on the disc where they were stored.
Restart Microsoft Word after your system reconnects to the Internet. In most cases, the program automatically recovers unsaved Word documents.
If your document isn't in the AutoRecover list, go to File > Options > Save.
Copy the AutoRecover file location's file path and paste it into File Explorer.
Navigate to the document's name folder and copy the—asd file with the most recent modification date and time.
Return to Microsoft Word, select File, then Open, scroll to the bottom of the recently used documents list and choose to Recover Unsaved Documents.
Paste the copied file into the resulting folder, then double-click it to restore it.
A faulty add-on or template is one of the typical reasons Microsoft Word will suddenly close without warning. Experiment with running the program without any of these options enabled.
---
Manual Recovery
If the above steps do not have the desired effect, you can recover files manually by Recovering files from the Word Autosave folder. These saves are usually stored on a disk with the extension. ASD (Unsaved Documents), .tmp (temporary files) or .wbk (automatic backup files).
After giving this necessary explanation, it's time to act. I am trying to recover a file that was initialized with Word 2016. Written but never saved before an unexpected shutdown. After starting the program, click on Menu Record in the upper left corner and identify the article. Document management is immediately attached to the box that appears.
At this point, click the icon on the left and select the item from the drop-down menu to recover unsaved documents.
If you have Word 2010 or earlier, please proceed as follows:
Word 2010 – Open menu Record select Recent item in the upper left corner, then click on button Recover unsaved files to keep on next screen. Use the suggested panel to check autosave and restore if necessary.
Word 2007 – Press the button Office (top left), select the item Word Options, and then click on the button Save. Then check the box Recognize Autosave File Paths and Do Internal Paths, and close Word.
Open the folder mentioned at this point with File Explorer / Windows Explorer, identify the file ASD of your interest, right-click on it and select an item on it. Open in the menu that opens on the screen. Open at this point To remove Microsoft Word from the list of programs provided.
---
Recovering Word Documents through Data Recovery Programs
If none of the previous strategies is successful, the only alternative you will have is to use backup and data recovery software.
Creating frequent full image backups is the safest and most reliable approach for backing up and retrieving your data. This should be done regularly. Ensuring you have regular backups of your data, whether stored on a Windows computer, a Mac, or a mobile device, can ensure that you never lose any of your information.
However, if you did not have an active backup plan and lost your Word document. As a result, you will not be able to retrieve it again.
In this scenario, it may be possible to recover word documents using specialized computer security software, such as Acronis Cyber Protect Home Office. A backup of your whole system may be created with the help of Acronis Cyber Protect Home Office.
This ensures that in the event of a disaster, you can quickly locate a misplaced file and restore a Microsoft Word document with only a few mouse clicks.
---
FAQs
Where are the Word temporary files located?
The temporary file is created when Word performs an autosave and is stored in the Temp folder unless a valid Temp folder cannot be found. In this case, Word saves the temporary file in the same folder as the document.
How to recover temporary files?
Click on "Media" and select the "Open File" menu item. Select the "All files" option and specify the location of the temporary file. Click "Open" to restore the TMP file.
How to recover an unsaved document in Pages?
In the document manager, click Recently Deleted in the sidebar. Move the pointer over a document or folder, click the More button in the thumbnail, then select Recover. The selected item returns to where it was before deletion in the document manager (in Browse and Recent).
How to find a Word file in Windows 10?
Search from the taskbar: Type the name of a document (or a keyword from it) in the search box on the taskbar. You'll see results for documents on your PC and OneDrive.

Leave a Comment