Highlights
Samsung Introduces Irresistible Offers for Galaxy Z Fold 5 and Z Flip 5 in India.
Cashback, Upgrade Bonuses, and EMI Options Make Foldable Smartphones More Accessible.
Promotional Deals Run from August 22 to September 30, Boosting Sales Prospects.
TechLatest is supported by readers. We may earn a commission for purchases using our links. Learn more.
To coincide with the release of its cutting-edge foldable smartphones, the Galaxy Z Fold 5 and Z Flip 5, in the Indian market, Samsung has presented an alluring selection of promotional offers.
These tempting offerings, which are available only in India, include upgrade bonuses, cashback offers, and easy EMI options.
Customers are eligible for a sizeable cashback of Rs. 7,000 from their preferred banks for the brand-new Galaxy Z Fold 5 model, which increases the affordability of this extraordinary smartphone.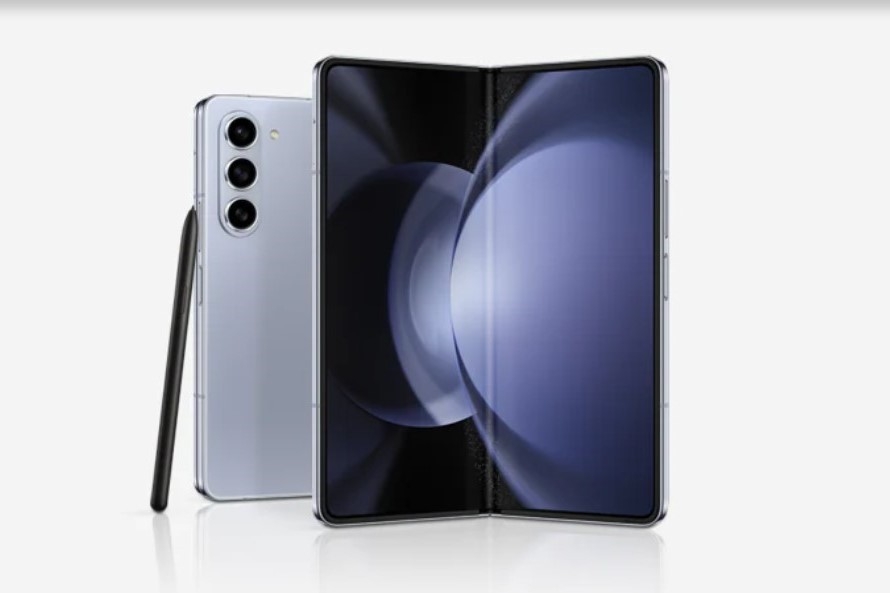 Additionally, Samsung is sweetening the deal by providing an upgrade bonus of Rs. 9,000, an alluring incentive for users eager to trade in their old smartphones for the newest advancement.
In order to further ease the financial burden, Samsung and HDFC Bank are working together to provide a 9-month EMI plan with no interest, which is sure to appeal to people on a budget who want the best technology.
Additionally, buyers of the Galaxy Z Flip 5 are in for a treat. They can take advantage of the bank cashback benefit of Rs. 7,000, which is another illustration of Samsung's dedication to providing better value.
An additional incentive for individuals who want to keep on the cutting edge of technical improvements is an upgrade bonus of Rs. 7,000.
This model also offers the convenience of EMI, letting users choose a 9-month, 0% EMI plan using HDFC Bank credit cards.
Customers who make a purchase are given a welcome voucher of Rs. 2,000, underscoring Samsung's dedication to offering a comprehensive experience.
This certificate can be used to purchase a number of Galaxy devices, including some home appliances, through the Samsung Shop app.
By improving the total value proposition, this gesture makes the switch to Samsung's foldable smartphones even more enticing.
The availability of these alluring deals is scheduled to run from August 22, 2023, until September 30, 2023, giving customers plenty of time to benefit from the alluring advantages.
On August 11, 2023, Samsung officially introduced the Galaxy Z Fold 5 and Z Flip 5, which represented a key turning point in the company's product range.
The groundbreaking Galaxy Z Fold 5 costs as much as Rs. 138,999, while the more fashionable and smaller Galaxy Z Flip 5 starts at Rs. 85,999.
The deliberate launch of these new offers by Samsung demonstrates its dedication to promoting access to its ground-breaking foldable smartphone technology.
Samsung aims to appeal to a wider range of consumers by combining cashback incentives, upgrade bonuses, and flexible EMI options.
These tempting deals are likely to significantly increase sales of the Galaxy Z Fold 5 and Z Flip 5 in the burgeoning Indian market.
Some of the important characteristics of the Galaxy Z Fold 5 and Z Flip 5 are listed below:
The 7.6-inch Infinity Flex AMOLED screen on the Galaxy Z Fold 5 features a refresh rate of 120 Hz.
The 6.7-inch Dynamic AMOLED 2X display on the Galaxy Z Flip 5 offers a refresh rate of 120 Hz.
The Snapdragon 8 Gen2 for Galaxy CPU powers both phones.
A 12MP primary camera, a 12MP ultrawide camera, and a 10MP front-facing camera are all included on both phones.
The batteries on both phones are 4,400mAh.
The newest foldable smartphones from Samsung are the Galaxy Z Fold 5 and Z Flip 5. The new deals make them more affordable than ever before, and they provide a distinctive and flexible way to utilize a smartphone.
Read: Samsung Galaxy S24 Ultra Could Feature a 50MP Telephoto Camera
Leave a Comment