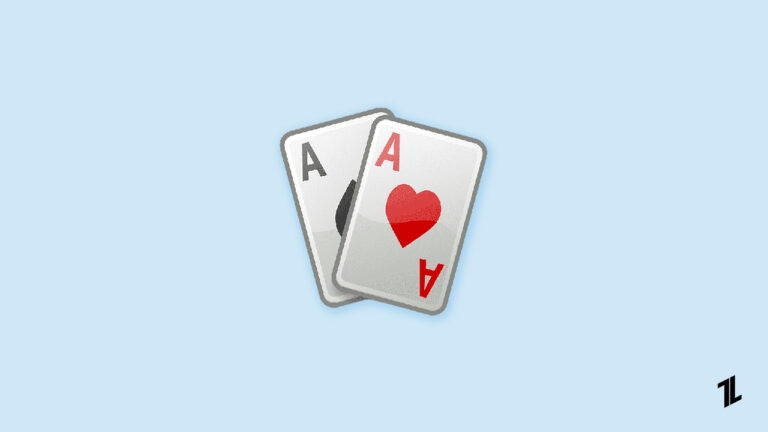 TechLatest is supported by readers. We may earn a commission for purchases using our links. Learn more.
It's been three decades since Microsoft introduced Microsoft Solitaire with Windows 3.0. Despite being an old classic, people still love playing this iconic game.
According to Microsoft, 100 million hands are played daily worldwide and 35 million monthly active players, although many other popular games are available online.
The exciting gameplay, different solitaire variations, and never-ending charm make it one of the kind games that become an addiction for people. However, there is an issue! Most solitaire games are hard nuts to crack. If you think Solitaire is easy to win, you must think again.
There are various solitaire variations with different gameplay. Every game has a different structure and card compilation that make it unique from others.
However, except for a few games, the objective of most Solitaire games is the same: fill out the four foundation cells in a specific way. Sounds easy? Well, it is not! Solitaire is a mind game that requires a lot of focus, thinking, and planning to win the game.
Moving a few cards here and there will not help. You better learn techniques and tricks besides using your brain to win the game. Here are a few ways to improve your chances of becoming a Solitaire champ: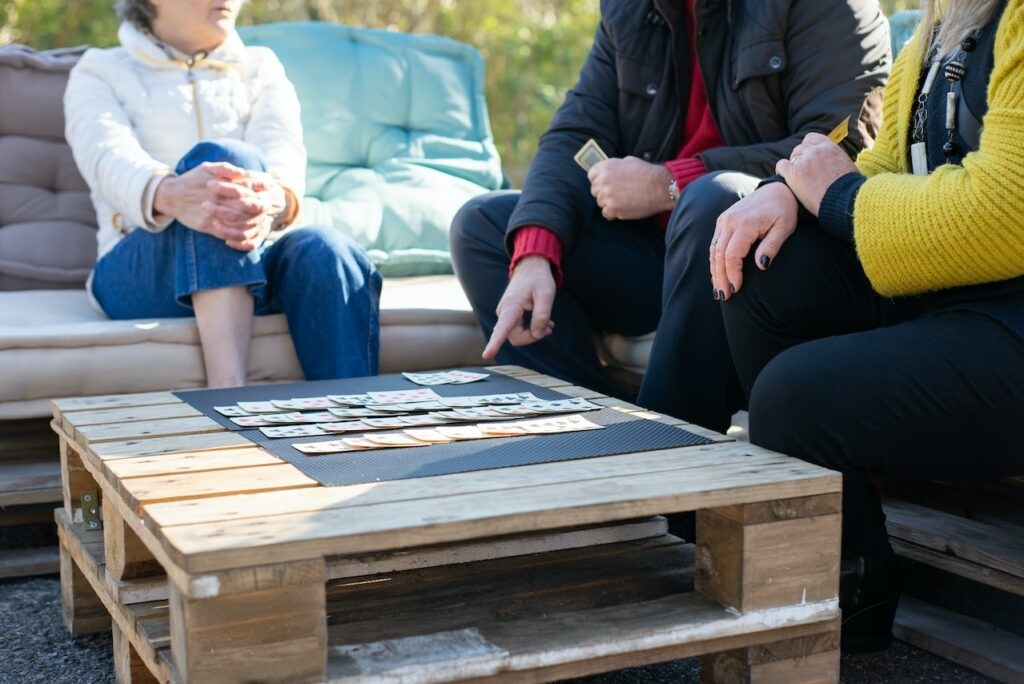 Tips and Tricks to Win Solitaire
1. Seek More Options
Since the game's goal is to stack all suits of four colors in the foundation, try to find more options to build a stack of cards. Unfortunately, more people focus on starting the game by moving cards here and there in the stack piles. This might look convenient and satisfactory because it gives you the feeling that you are doing a great job.
However, it is better to start by opening the deck's first card to increase the available options. It helps a lot in building a better winning strategy. So, always look out for more opportunities to widen your horizon of options.
2. Target Larger Stacks
People lose solitaire games primarily because they cannot reveal all face-down cards hidden behind large columns. So, starting with a column with a large pile of hidden stacks is always better and the first step towards solidifying your chances of winning.
You might not be able to reveal all cards at once, but keep trying with larger stacks to bring the game to a winning position. This strategy might not work in pyramid solitaire as it has a different structure and gameplay, but all solitaire variations with stacked cards can be won with this plan.
3. Get Clear of Aces and Twos
Aces and twos are most initial cards placed in the foundation cells. So, whenever an ace and two cards are revealed, put them immediately in the foundation cell to declutter the space.
Moreover, these cards are not used for building the pile any further, so it is okay to play aces and twos quickly to get psychological satisfaction that your game is on the right track.
4. Stay Strategic with Kings
Kings are placed first in the pile of decks. But the critical question is which King is the best option to use first? The answer to this question is a bit strategic and requires you to think ahead. Move the King that has more prospects of making a long pile.
For example, you move the black King to the space but don't have a red Queen to place on it. In this case, it will be useless to move that King. Move the King having more prospects of revealing other cards.
5. Move Cards with More Hidden Cards
Sometimes you end up in a situation where two options are available of moving cards on another card. So, which card is better to move? The answer is simple: one that has more hidden cards underneath.
If you are lucky enough, you might reveal more cards by removing the topmost card. So, always go for a card that has a larger pile of the face-down hidden treasure of cards. This strategy will have far-fetched results.
6. Keep an Eye on Available Cards
Never forget the fate of card sequences depends on the colors of the cards. For example, if you have more spades and clubs than diamonds and hearts, you wouldn't be able to build a sequence of stacks.
So, before deciding on King's movement, check the number of available cards with their colors. Carelessness on this point can get you stuck, and ultimately, you might lose the game.
7. Don't Empty a Space Without Any Option
Let's admit it is hard to stop putting a pile on another pile if they match together. But refrain from doing this if it empties the space and you don't have any King to fill it. It decreases the option of putting cards; your important cards might get locked down in a pile, making it hard to reveal them.
Or you might also be deadly stuck on the track, ending the game. So, never move your cards from one pile to another, no matter how tempting it is, unless it is beneficial.
---
Where to play Solitaire?
You can play the solitaire game online or download apps to play games anywhere, anytime.
Solitaire Bliss is among the most used apps for playing solitaire. It has various features that take the fun to another level. It was launched in 2019, and despite being a new app, it has gained a huge fan following because of its exciting features, around 30+ game variations, and customization options. Solitaire Bliss deserves all the love with all these perks and many more.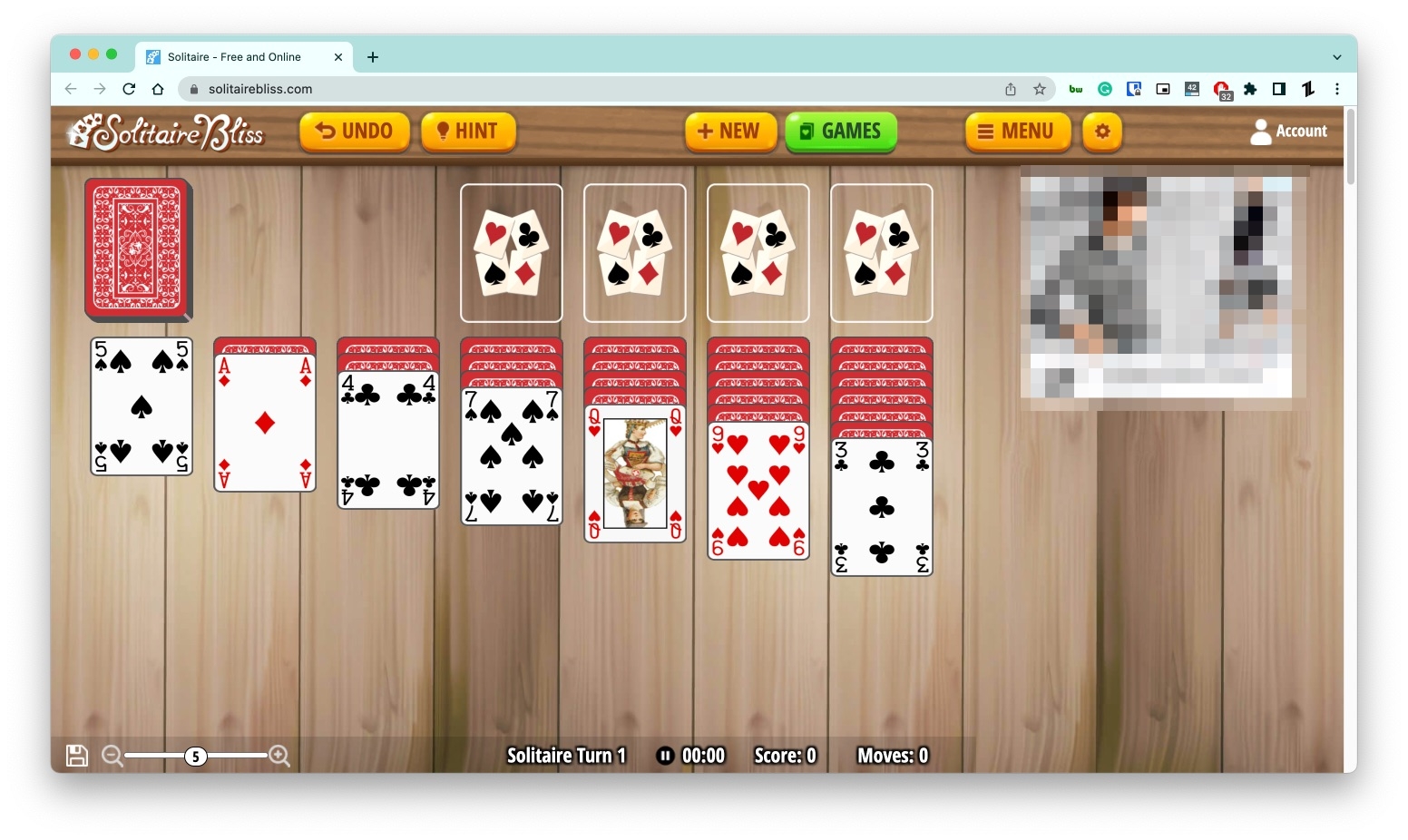 If you want to live in a world of Solitaire, then Solitaired is the best choice. With around 500 variations, it is the best app to quench your solitaire thirst. It gives a never-ending joy of solitaire playing with many variations you might haven't heard before. So, try out this app to enjoy your game to the fullest.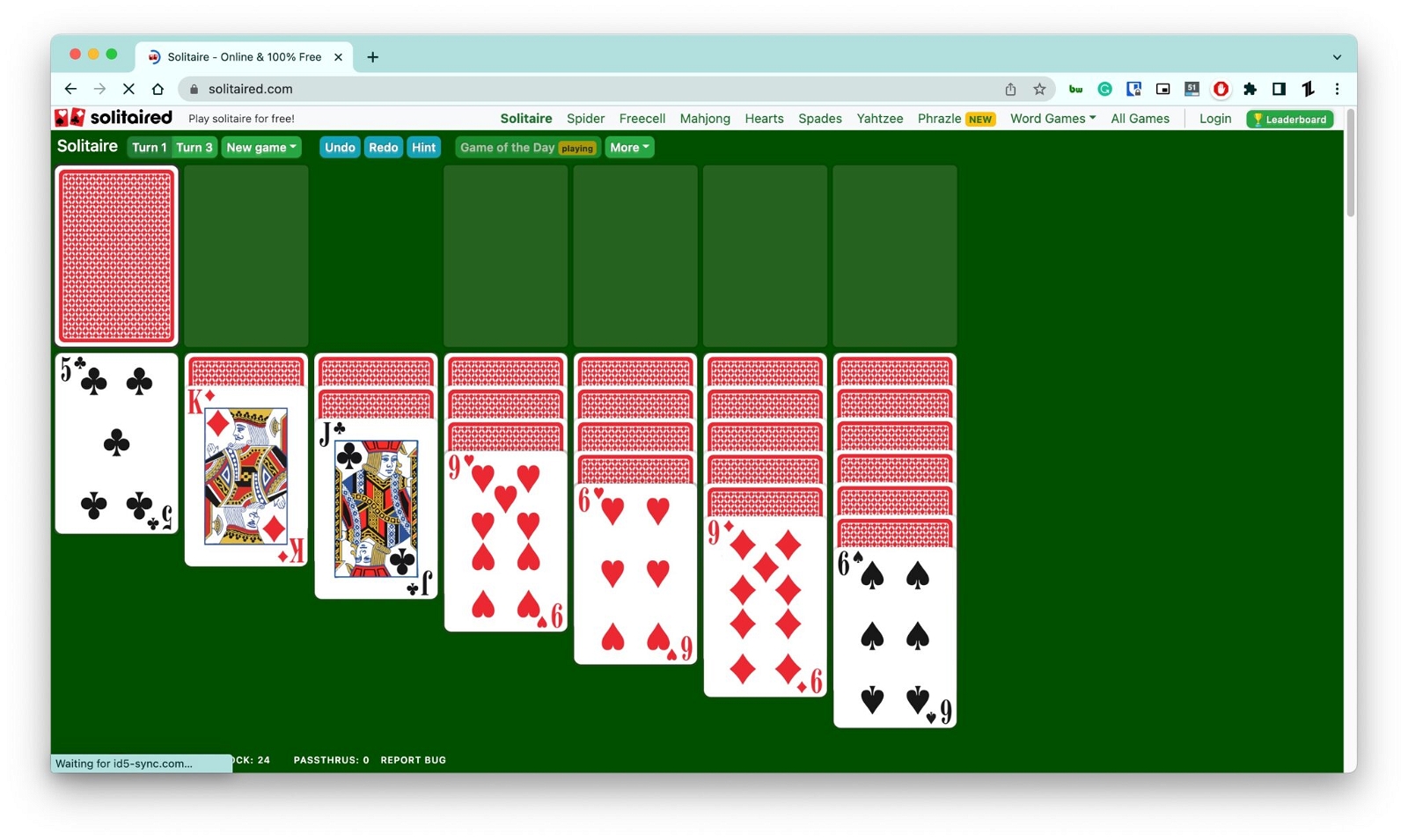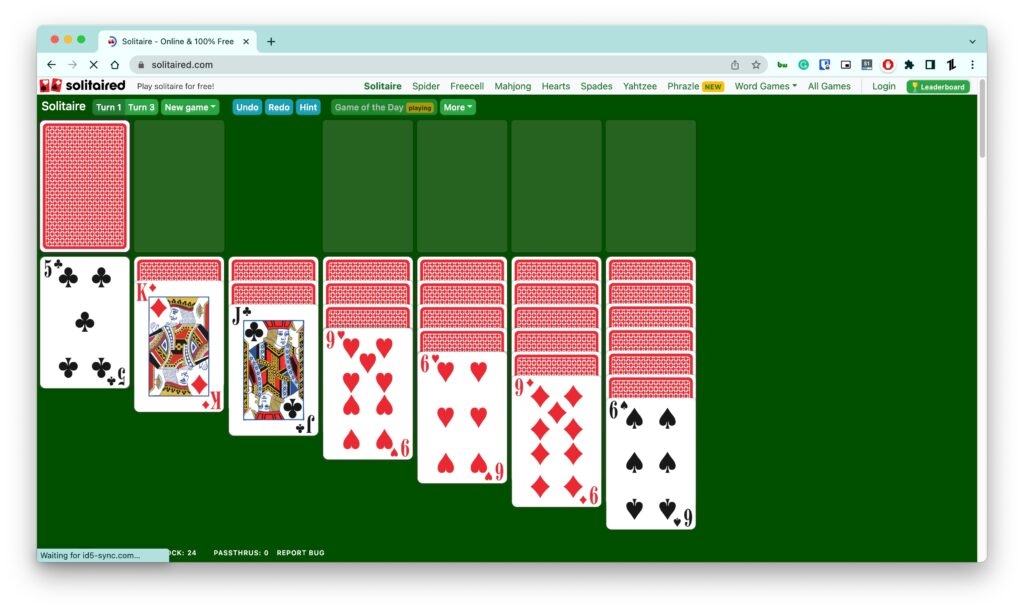 The Washington Post itself introduced another online Classic Solitaire game; since we don't have access to the legendary Solitaire that we used to play in old versions of Windows. You can just visit the URL in any web browser, choose the difficulty level(1 Draw or 3 Draw) and start playing.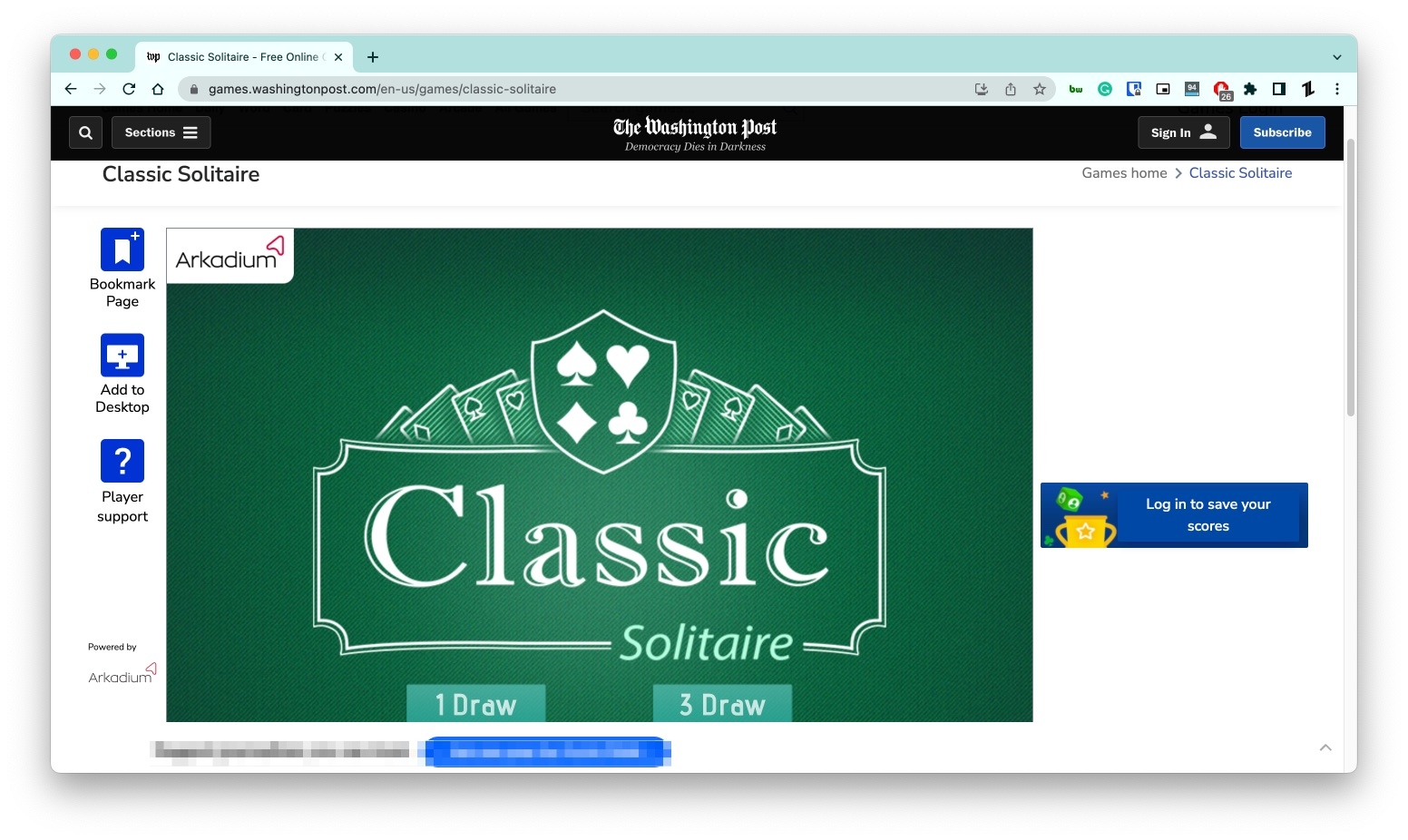 Can you win Solitaire 100% of the time?
The short answer is no.
Well, the answer is quite complicated; it all depends upon the moves and the kind of experience you have with the game. And you always have to move a couple of steps ahead of the game; then only you possess an excellent probability of winning the round.
Is Solitaire luck or skill?
Solitaire is purely skilled-based, requiring a lot of patience to complete the game. But when you are playing the game, your motive should be to have fun and enjoy the time.
---
Conclusion
Playing a solitaire game is fun, but it's more fun if you win. That's where things get difficult because the solitaire game is not simple. It requires a lot of thinking and attention. However, if you follow the above tips, your chances of winning will take several flips.
Leave a Comment