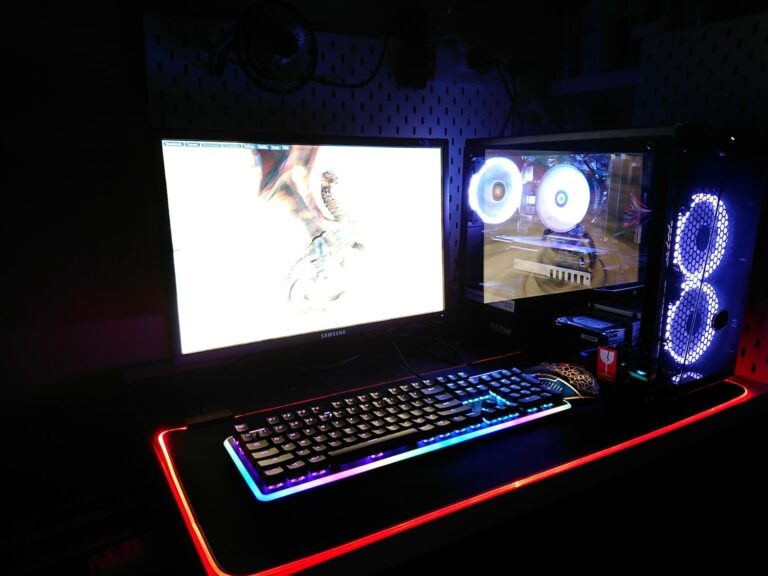 TechLatest is supported by readers. We may earn a commission for purchases using our links. Learn more.
Planning to build a gaming pc with a 1400 USD budget? Then this guide will help you build the best Gaming PC Build Under 1400 USD with Ryzen 5 5600X and RTX 3060 Ti.
---
Imagine shooting at another player, but your system lags, and you lose! Well, this is apparent when you have a low-responsive gaming computer. To avoid the same, you would build your custom PC, and one with Ryzen 5 5600X and RTX 3060 Ti Desktop Under 1400 USD is something that matches your prerequisites.
With dedicated hardware, you expect better graphics, better frame rate, and high speed, and you cannot spend time, effort, and cost every day, so you wish for durability. We have covered you with the proper hardware to help you with the Ryzen 5 5600X and RTX 3060 Ti build Under 1400 USD.
We may earn a commission for purchases using our links.
Learn more
.
Best RTX 3060 Ti Gaming PC Build Under 1400 USD
List of Components Required for 3060 Ti Build
You can check the internet and get the best quality components to help build your custom PC. However, it has a drawback. You should know the proper equipment compatible with each other, coordinate well, and owe to all its features and functionalities.
The hardware prices below are best suited to each other and your preferences also!
| Component | Model | Price |
| --- | --- | --- |
| CPU | AMD Ryzen 5 5600X | $180 |
| Motherboard | Asus TUF GAMING X570-PLUS (WI-FI) | $200 |
| GPU | ASUS TUF Gaming GeForce RTX 3060 Ti V2 OC Edition | $480 |
| PSU | Cooler Master MWE GOLD 750 V2 FULL MODULAR 750 W | $110 |
| Case | Corsair 4000D Airflow ATX Mid Tower | $105 |
| RAM | G.Skill Trident Z RGB 16 GB (2 x 8 GB) DDR4-3600 CL18 | $78 |
| AIO | Corsair iCUE H100i ELITE CAPELLIX 75 CFM Liquid CPU Cooler | $140 |
| Storage | Samsung 980 500 GB M.2-2280 NVME | $55 |
| | | $1348 |
But what makes these a deal worth spending a penny upon? Let's roll on to check more!
---
Component Details
AMD Ryzen 5 5600X
How about a robust gaming PC for seamless performance?
If yes, the AMD Ryzen 5 5600X is a must-have for the right gaming CPU. With a six-core processor, you get a better processing speed on which you can rely for the roughest and tough gaming battles.
High processing speed is essential, whether racing, firing, role-playing, or similar. If you have doubts about its built quality, there is nothing to worry about. Gamers have always found it as their best gaming CPU companion.
The cool part is that you still get a 3-year-warranty on all its parts, so even if you have any concerns, you need not bother! It has an inbuilt AMD Wraith Stealth Cooler that keeps its components cool and prevents wear and tears from enhancing durability without affecting performance. What's more to it?
This does not make any noise when in operation, so you do not have to bear loud and bizarre unnecessary noise and thus stay focused. You can install this CPU in any 500 series motherboard with decent BIOS.
However, for optimum usage, you should have one that works better with it. In such a scenario, we have selected the correct Motherboard to couple up with the CPU to enhance your experience.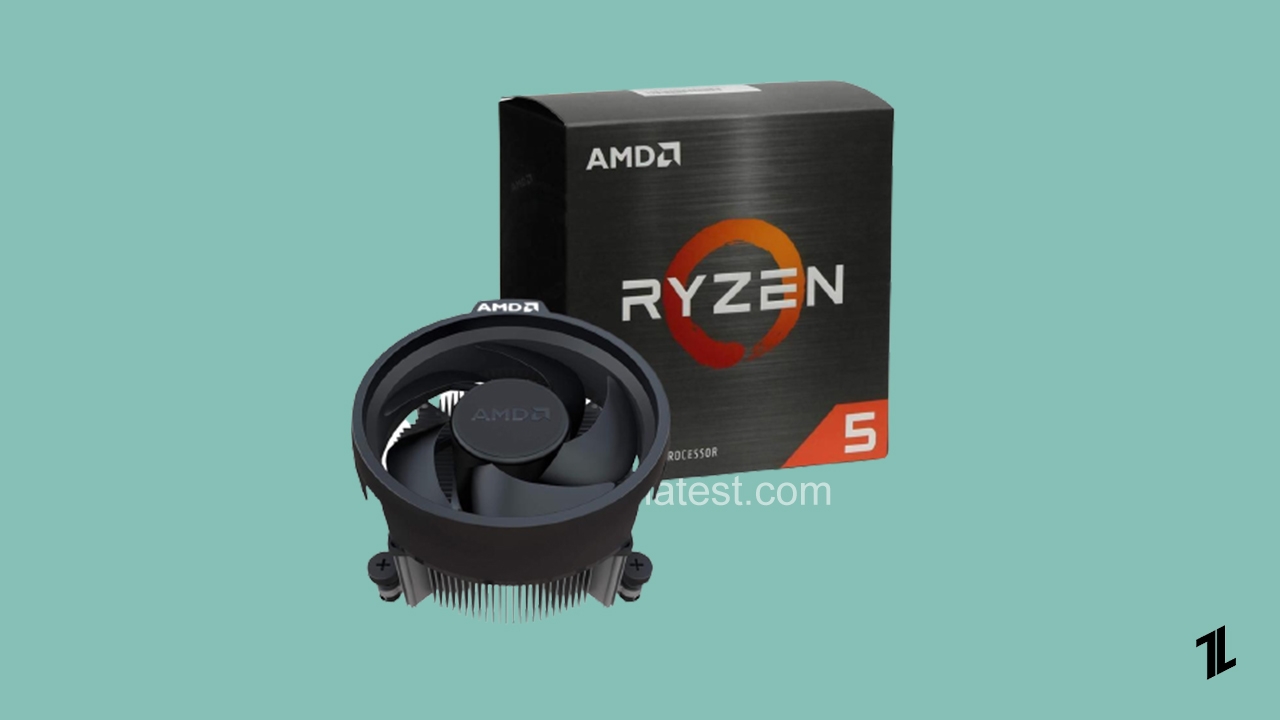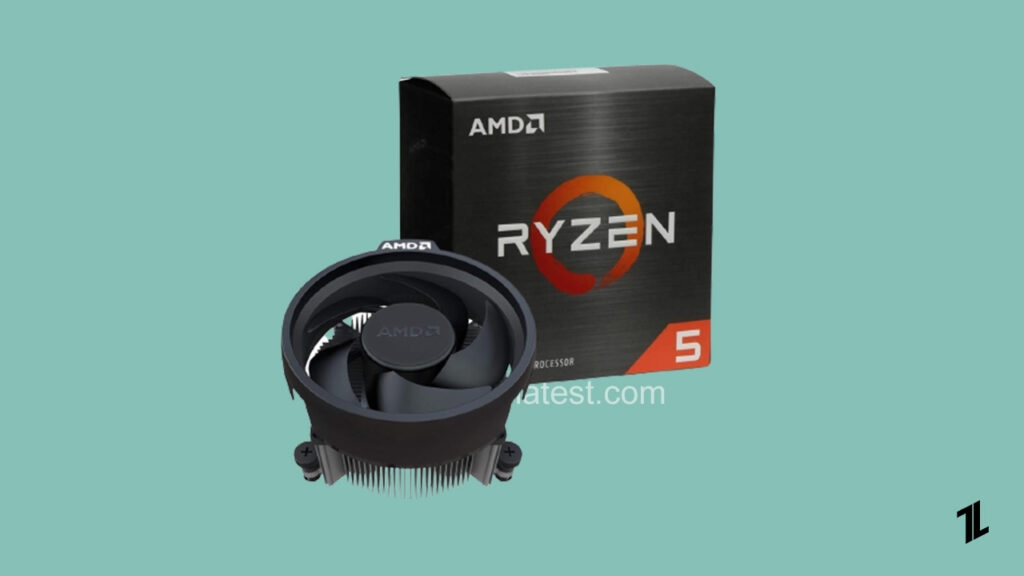 | | |
| --- | --- |
| No of Cores | 6 Cores, 12 Threads |
| System Memory Type | DDR4 |
| Package/Socket Type | Socket AM4 |
| Integrated GPU | No |
| PCI Express Version | PCle Version 4.0 |
| Cache (L2+L3) | 35 MB |
| Base Clock and Max | 3.7 GHz and Max 4.6 GHz |
---
Asus TUF GAMING X570-PLUS (WI-FI)
How about the perfect motherboard that pairs aptly with your Ryzen CPU for the ideal #?
If yes, then the ASUS TUF Gaming X570-PLUS is the perfect backbone to which you can connect all its parts and external peripherals!
A hard-core gamer cannot compromise with your CPU running at low speeds, so a motherboard helps with overclocking. For this purpose, ASUS TUF Gaming is already unlocked with version 4.0.
With a 4.6 GHz processor, it coordinates with all the pieces or hardware equipment for the ideal gaming processor. It is compatible with 3rd and 2nd GEN Ryzen CPUs.
This motherboard is durable because of its 6-layered PCB. Also, its military-grade parts, ProCool sockets, and VRM further support your gaming needs.
To avoid overheating, the motherboard has a comprehensive cooling technology: a VRM, chipset, and M.2 heatsink. A good gaming experience is incomplete without high-quality sounds. Understanding the needs, it has a Realtek S1200A Codec.
With this, you will get Pristine quality audio without noise for sounds up to 108 dB. It has superior quality capacitors and alloy chokes equipped with longevity to provide you with a gaming system that you can count upon for the best experience.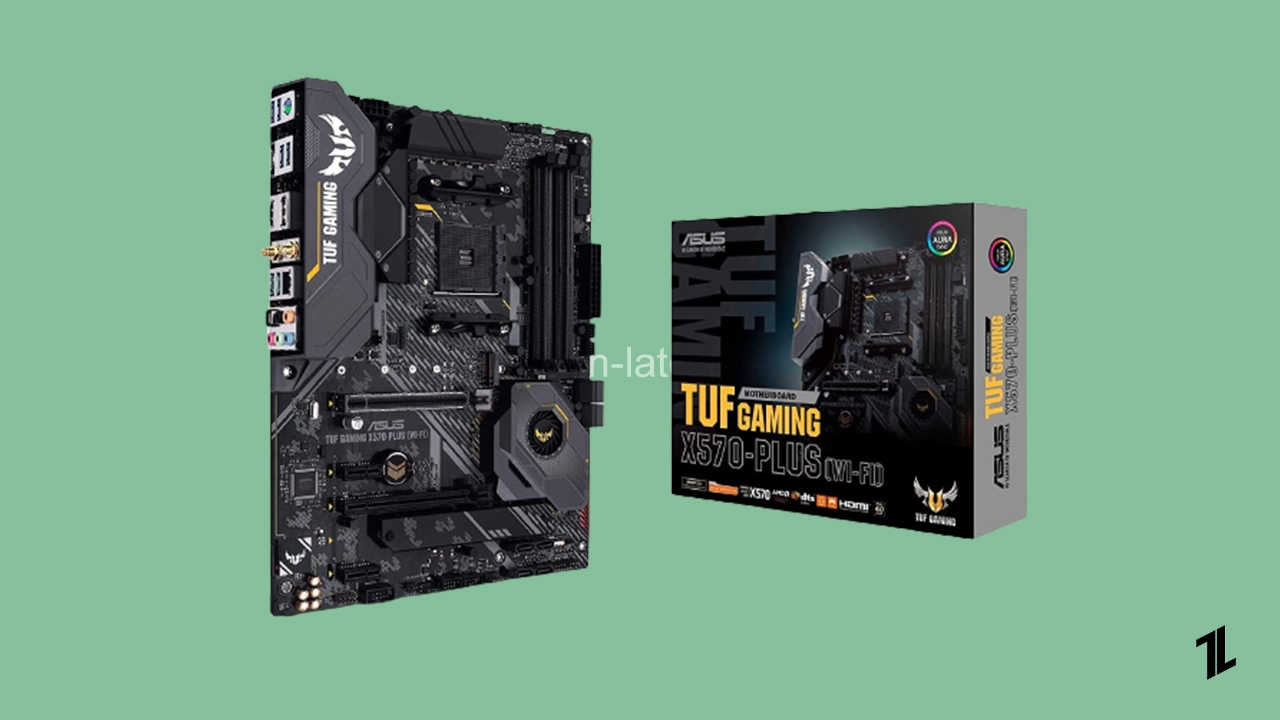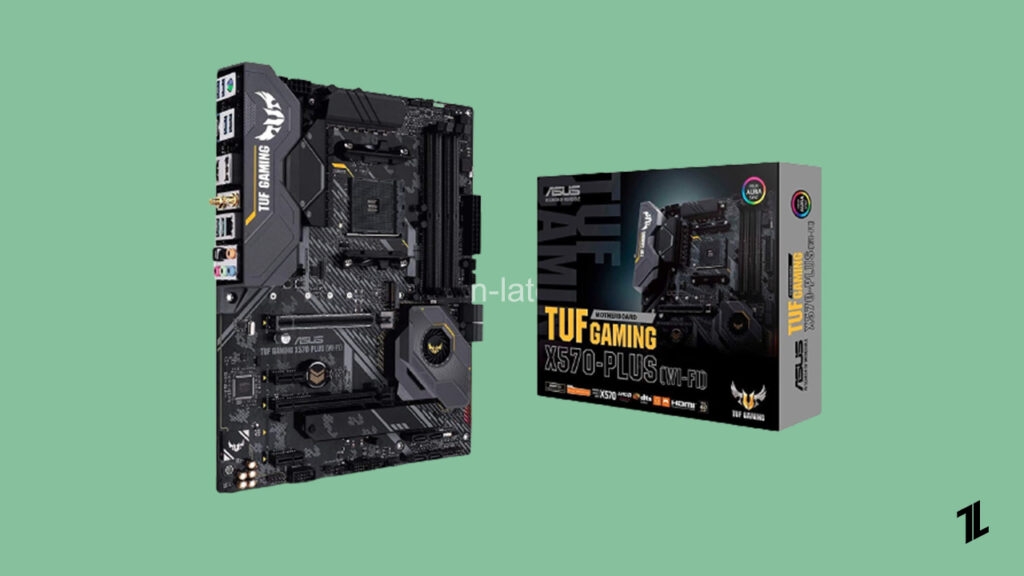 | | |
| --- | --- |
| Compatible Processors | 3rd Gen AMD Ryzen (BIOS update needed for next GEN) |
| Processor Socket | Socket AM4 |
| Graphic Card Interface | PCI Express |
| Wireless Type | 802.11 a/b/g/n/ac, Bluetooth |
| RAM Memory Technology | DIMM |
| RAM | Up to 128 GB (DDR4) |
---
ASUS TUF GAMING GeForce RTX Ti V2 OC Edition
What's your take on playing games with poor-quality graphics?
Well, when building the ideal gaming system, good graphics are a must, not for the right colors and effects. However, for better speed and FPS. ASUS TUF GAMING GeForce GPU would complement well with your gaming processor.
Be it rugged performance, better graphic speed, robust performance, or power efficiency; this graphics card has it all! Plus, powerful performance-enriched AI technology takes your gaming experience to another level.
It's 3060 Ti procured you with a 25 MH/S ETH hash rate. It improves clocking speed with its OC Edition, which suits 1755 MHz processing speed.
There are several GPU units available out there, but most of them have fans with higher turbulence. This GPU has a reversed central fan to avoid issues, which works well!
Further, for the fan to work well, you should have long-lasting fan bearings like the Dual ball fans, which last 2× better than usual GPUs. Good graphics does not mean a noisy graphics processing unit.
Understanding the same, it is designed with a stop mode that restricts the fan movements of the graphics card temperature if its temperature is below normal.
Thus, it promotes power efficiency also! It is necessary to prevent overheating of any hardware components, so it is engineered with MaxContact technology.
This evenly distributes heat and prevents overheating. You can even customize your graphics card profile too without the need for additional complicated software.
| | |
| --- | --- |
| Wattage | 750W |
| Boost Clock | OC Mode: 1785 MHz, Gaming Mode: 1755 MHz |
| Graphic Coprocessor | NVIDIA |
| Graphic Card Interface | PCI Express 4.0 |
| Series | GeForce RTX Ti V2 OC Edition |
| Graphic Card RAM Size | 8GB |
| Graphic RAM Type | GDDR6 |
---
Cooler Master MWE GOLD 750 V2 FULL MODULAR 750 W
Converting high voltage Alternating current to low-voltage Direct Current is essential to get optimum system performance and protect the inner technicalities. A PSU or a power supply unit helps with the same. Its minimum power efficiency is 90%, and its 80+ gold certification is a hallmark for the same.
This Power supply unit has 2 EPS connectors and is thus comparable with most of the gaming motherboards out there. Besides, you do not have to worry about increasing operating temperatures.
This is because it can tolerate better increasing temperatures up to 50 degrees. With a sleek and modern design, you will have Modular flat cables, better airflow and thus cooling, and optimal thermal performance.
So, increasing heat will not damage the inner components. Its sleek and modular equipment will reduce the mess. Increasing operational noises will not affect you as it has a 120mm HDB fan which does not cause much friction and, with smooth workflow, leads to low RPM noise. Even if you are concerned about its longevity, the product comes with a 5-year-warranty.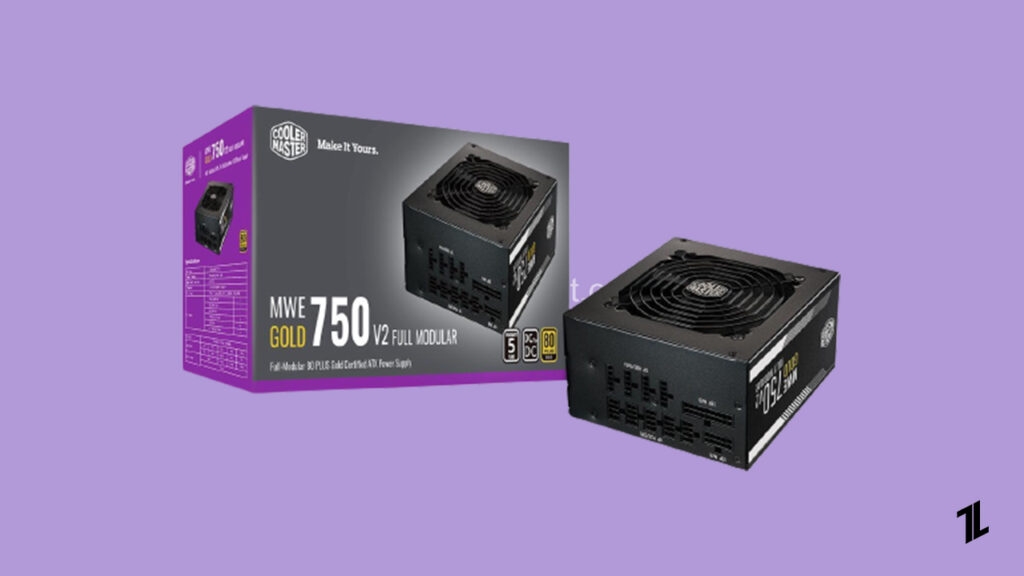 | | |
| --- | --- |
| Series | MWE Gold 750 V2 |
| Maximum Power | 750 W |
| Fans | 120mm HDB Fan |
| PCI-Express Connector | 4 x 6+2-Pin |
| Efficiency | ≥90% @ Typical Load |
| Protection | OVP / OPP / SCP / OCP / UVP / OTP / Surge and Inrush Protection |
| Input Voltage | 100-240V |
---
Corsair 4000D Airflow ATX Mid Tower
How about a stylish case for your gaming PC that promotes optimum airflow?
If yes, then the Corsair 400D Airflow ATX Mid Tower is your ideal choice.
Engineers have carefully designed it so that the cables inside stay well organized. With the most refined design, it provides optimal cooling and maximum airflow.
It has 120mm AirGuide Anti-Vortex vanes fans which further enhance cooling. The computer case has a RapidRoute Cable Management System that makes it easy to trace longer and necessary cables with its 25mm space for all the wires.
Hard-core gaming requires a high-performing PC, and this case is designed for this purpose. Therefore, it's the ultimate option for your Ryzen 5600X and RTX 3060 Ti build.
It has ample space to accommodate components to fit all the high-performing PC requirements. Some include 4x 140 mm or 6x 120 mm cooling fans, 360mm front, and 280mm roof radiators. With an organized front I/O panel, it has USB 3.1 Type-C, USB 3.0 ports, and a combination of audio and mic Jack.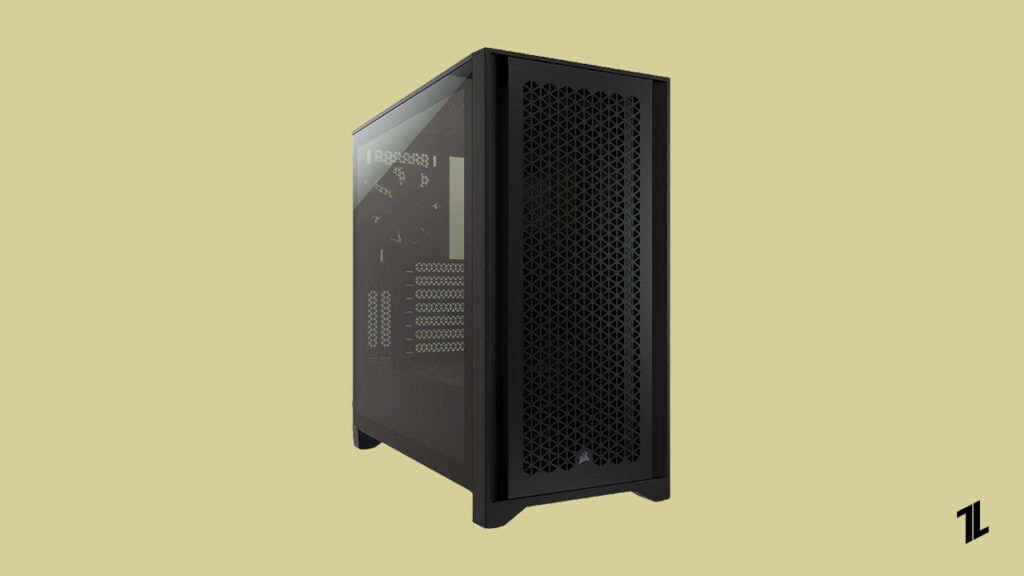 | | |
| --- | --- |
| Wireless Type | 802.11a |
| Fan Size | 120 Millimeters |
| Motherboard Compatibility | Extended ATX, ATX, MicroATX, MiniATX |
| Case Type | Mid Tower |
| Compatible Devices | 120mm, 140mm, 240mm, 280mm, 360mm |
| Fan Included | 2x 120mm |
| Ports | USB 3.0 A-Type, USB 3.1 C-Type, Audio/Mic |
---
G.Skill Trident Z RGB 16 GB (2 x 8 GB) DDR4-3600 CL18
How about a better Frame rate and a well-responsive gaming PC?
Adding more RAM to your gaming system is essential if that impresses you. A better RAM like the G.Skill Trident Z RGB 16 GB (2 x 8 GB) DDR4-3600 CL18 should be your ultimate choice.
It provides the ideal fps for games and enhances your system to make it ultra-responsive. The RAM is specially designed for the AMD Ryzen CPU to match its performance and provide a seamless gaming experience.
Hence, you can make an ideal gaming PC with the appropriate optimization. It has attractive LED lighting, and a vibrant RGB LED light bar which you can customize according to your needs. Manufacturers have provided a spectacular design with well-optimized OC profiles for more extensive RAM of 2×8 GB.
Its exclusively designed heatsink, stylish RAM, and IF-screened memory kit provide the most classy yet elegant PC. With downloadable software, you can customize colors for the available memory modules for RGB.
With customizable colors, downloadable software, improved performance, and stylish looks, it will provide you with the most responsive PC to suit your gaming requirements and a better frame rate.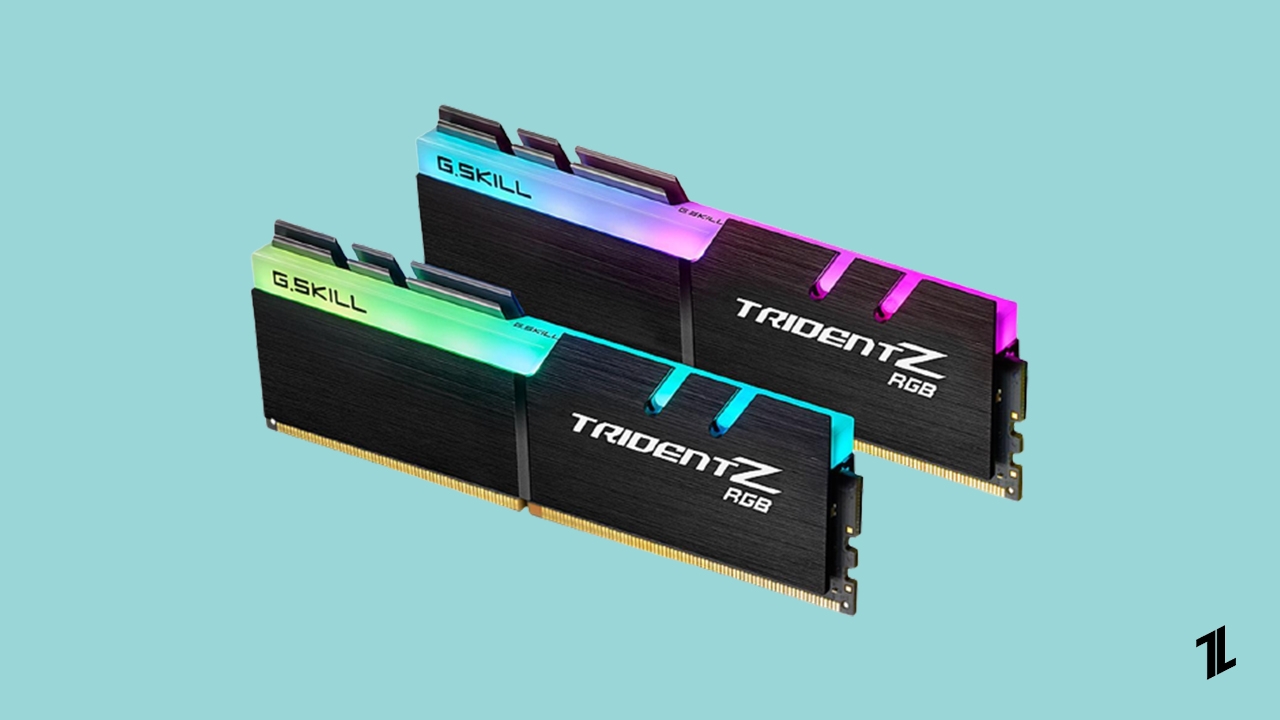 | | |
| --- | --- |
| Form Factor | DIMM |
| Memory RAM Technology | DDR4 |
| Memory Speed | 3600 MHz |
| SPD Voltage | 1.35 V |
| RAM Size | 16 GB |
| RGB LEDs | Yes |
---
Corsair iCUE H100i ELITE CAPELLIX 75 CFM Liquid CPU Cooler
How about playing games limitlessly without affecting your PC performance or longevity?
If yes, you need an AIO that will cool down your gaming system hardware and provide optimal performance!
The Corsair iCUE H100i ELITE CAPELLIX 75 CFM Liquid CPU Cooler is worth grabbing. It is available in three sizes for you to match the performance you need.
Apart from cooling, it also ensures to make minimal noises. Its Magnetic Levitation PWM fans can control from 400 RPM to 2400 RPM. The Corsair has 32 ultra-bright CAPELLIX LEDs that have a pump head.
With a precise speed, you can control lightning to six RGB FANS. In its CORSAIR iCUE software, you will find RPM fans profiles that suit your needs. It has compatible sockets for your Ryzen 5600x and RTX 3060 Ti build.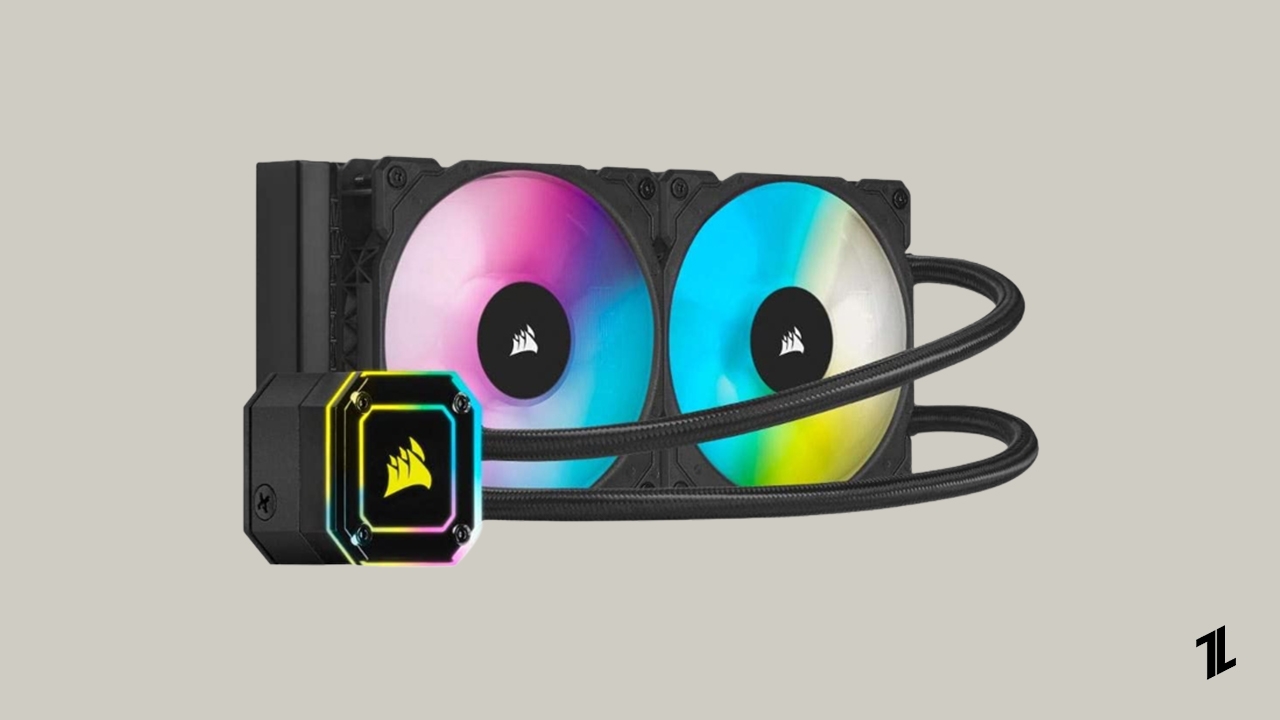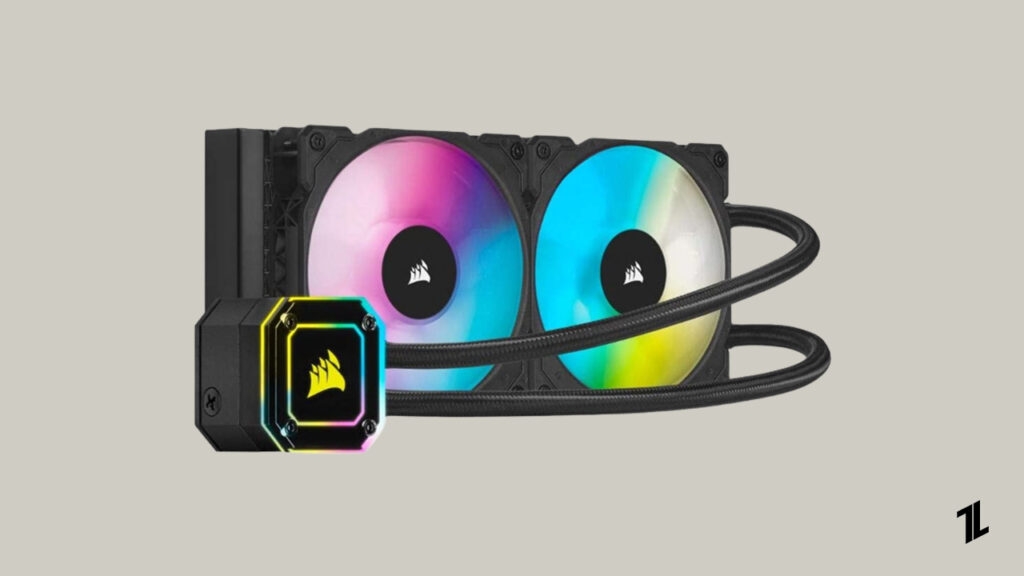 | | |
| --- | --- |
| Cold Plate Material | Copper |
| Cooling Method | Water |
| Radiator Material | Aluminum |
| Noise Level | 10 – 37 dBA |
| Color | RGB Pump + Fans |
| Item Dimensions | 397mm x 120mm x 27mm |
| Radiator Size | 360mm |
---
Samsung 980 500GB M.2-2280 NVME
How about a superior gaming experience that processes graphics and boosts your gaming speed?
If yes, then the Samsung 980 500 GB M.2-2280 NVME is the ideal storage to add to your gaming computer!
This SSD can read and write at speeds of 3500 and 3000 MB/S. It is also equipped with Device Sleep Mode. You get seamless high performance consistently with its Full Power Mode to power your SSD. To effectively control its heat label, the SSD has a nickel coating and heat spreader label for efficient temperature control.
Imagine no degradation in your system performance with prolonged use, the Samsung's storage with a unique thermal control algorithm makes it possible.
With the Samsung Magician Software, you can assess your SSD's health, ensure better optimization with the system, and secure and even encrypt data.
Besides, you can check out the latest updates to stay updated with the best results. It has 500 GB storage with an NVMe hard disk interface, SATA connectivity, and the trust of Samsung that ensures durability.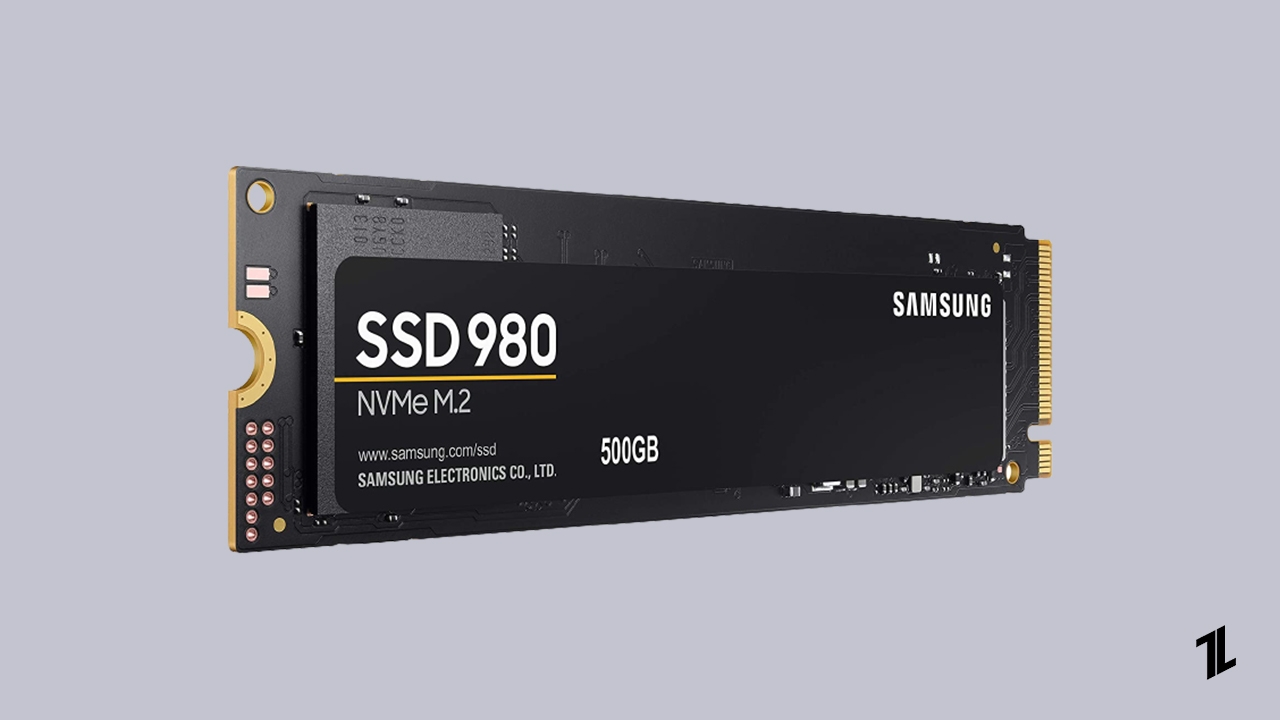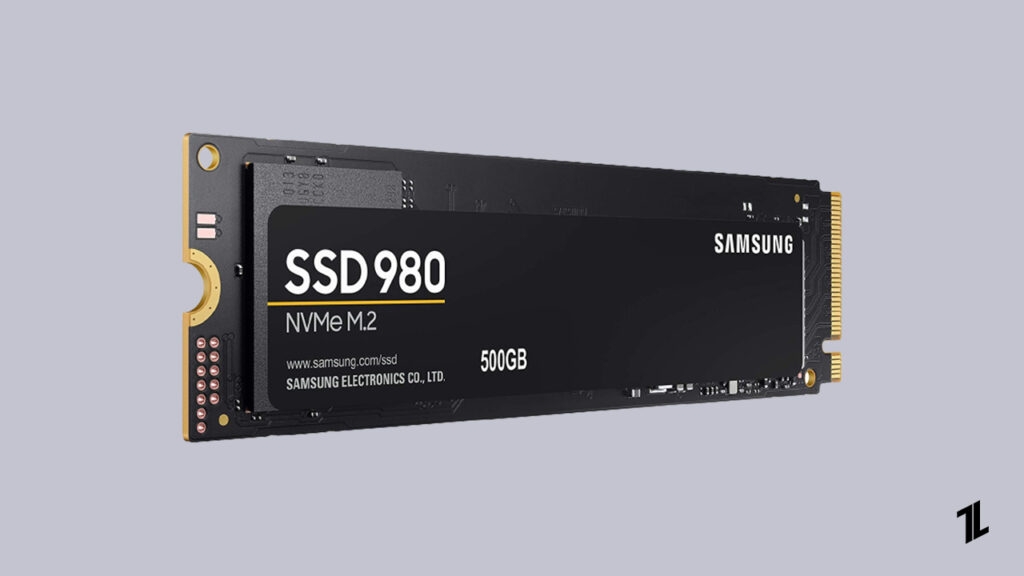 | | |
| --- | --- |
| Read Speed | Up to 2,900 MB/S |
| Interface | PCIe 3.0 NVMe (PCIe Gen 3.0 x 4) |
| Series | SAMSUNG 980 SSD |
| Data Transfer Rate | Up to 2,600 MB/s |
| Form Factor | M.2 (2280) |
| Operating Temperature | 0 – 70 ℃ |
---
The Final Word
If you were looking for the right equipment to build a custom gaming PC Ryzen 5 5600X and RTX 3060 Ti under 1400 USD budget, our guide would have helped you greatly. Whether a fresher or a pro, you always need a good gaming PC to unleash your gaming potential.
Creating a custom gaming PC might seem easy, but it is not actually unless you have the right parts with you. Furthermore, finding compatible parts that go well with each other and legitimately work is essential. We hope you would have got the help you require.
Do share your views in the comments section below!
Leave a Comment