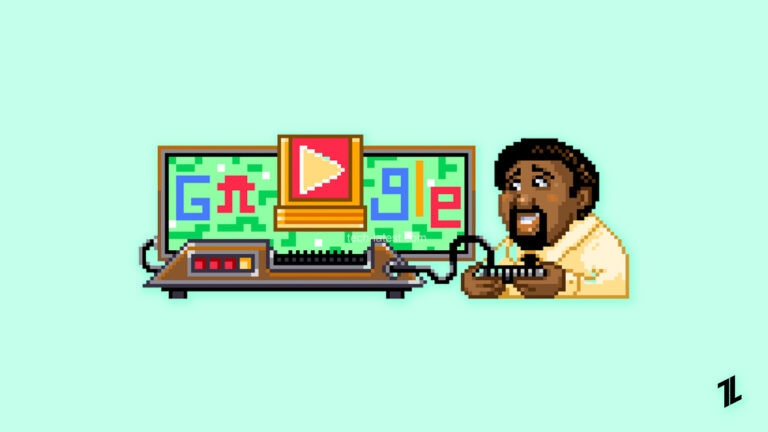 TechLatest is supported by readers. We may earn a commission for purchases using our links. Learn more.
Are you searching for exciting games to kill your time without installation? Do you know that Google has the best collection of games as its treasure?
Yes, you guessed that there are numerous games in this hidden gem! You will find it in most of them in Google Search, Google Doodle, or Google Assistant. We have collected the ten best hidden free games on Google! Let's dig into that.
While on Google Chrome and seeing a No Internet message, you would have played T-Rex with a dinosaur! Similarly, you can even explore its hidden games. We have various games from different genres, making the most remarkable collection.
Below mentioned is a list of the same! 
| Name | Platform |
| --- | --- |
| Snake | Google Search |
| Cricket | Google Search |
| Tic Tac Toe | Google Search |
| Pac-Man | Google Search |
| Solitaire | Google Search |
| Zerg Rush | Google Archive |
| Pony Express | Google Doodle |
| Celebrating Pizza | Google Doodle |
| Basketball | Google Doodle |
| Championship Island | Google Doodle |
| Halloween | Google Doodle |
| Pictures Puzzle | Google Assistant |
Snake
How much nostalgia did you experience while controlling a snake with four keys?
Yes, you guessed that right! We are talking about the Snake game on Nokia phones which you might have played on monochrome displays too.
Ultimately the number of apples you ate determined your score. You had to use the top, bottom, left, and right keys to control the snake feeds and his movements. Google has debuted the game in its search engine too.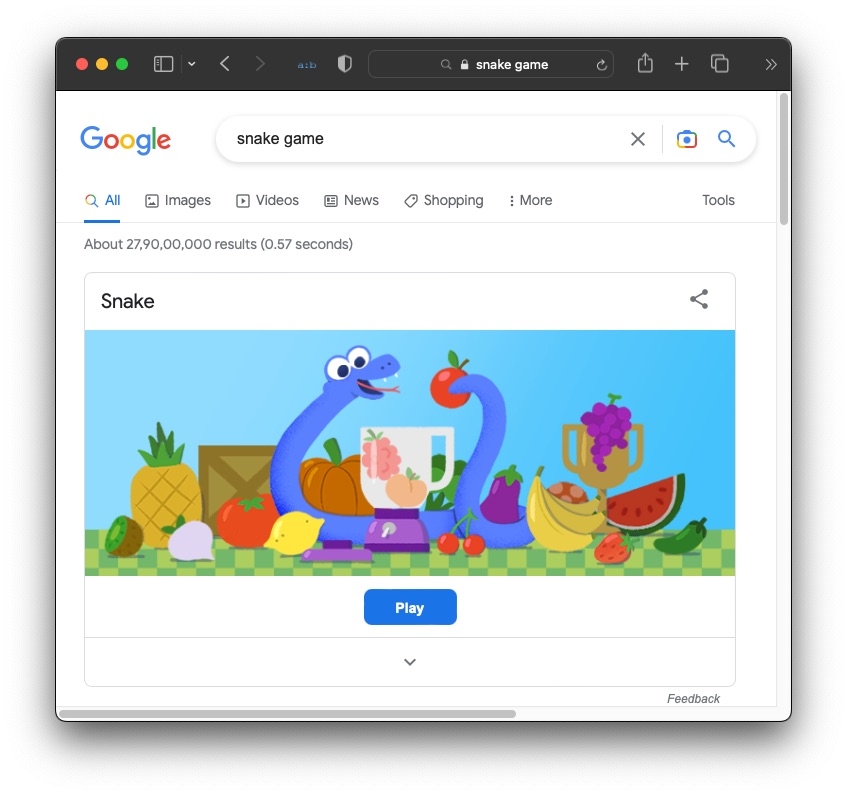 Amidst increasing challenges controlling the snake becomes a hassle. This is because, with more apples, the snake's size increases, making it challenging to move around. Moreover, the snake can even collide with the walls, which you must avoid. The pressure to control the snake amidst the challenge is legit. Further, with Google enhancements, you would enjoy it more.
This is because you will find several gaming modes, and you can also customize your gameplay. There would be a Settings icon to use the enhancements.
Would you want to dig into the nostalgia right away?
All you have to do is head over to Google and search for Play Snake. You would then find the game in its search results. Or visit this URL to play right now.
---
Cricket
No matter how many sports you play, the authenticity of Cricket is unmatchable. You would relate to it more if you are an Indie or Asian!
It would be challenging to play outdoors in today's hotch-potch scenario. That's when you turn out to digital cricket games. But do you know that Google Search also has a simple yet exciting cricket game?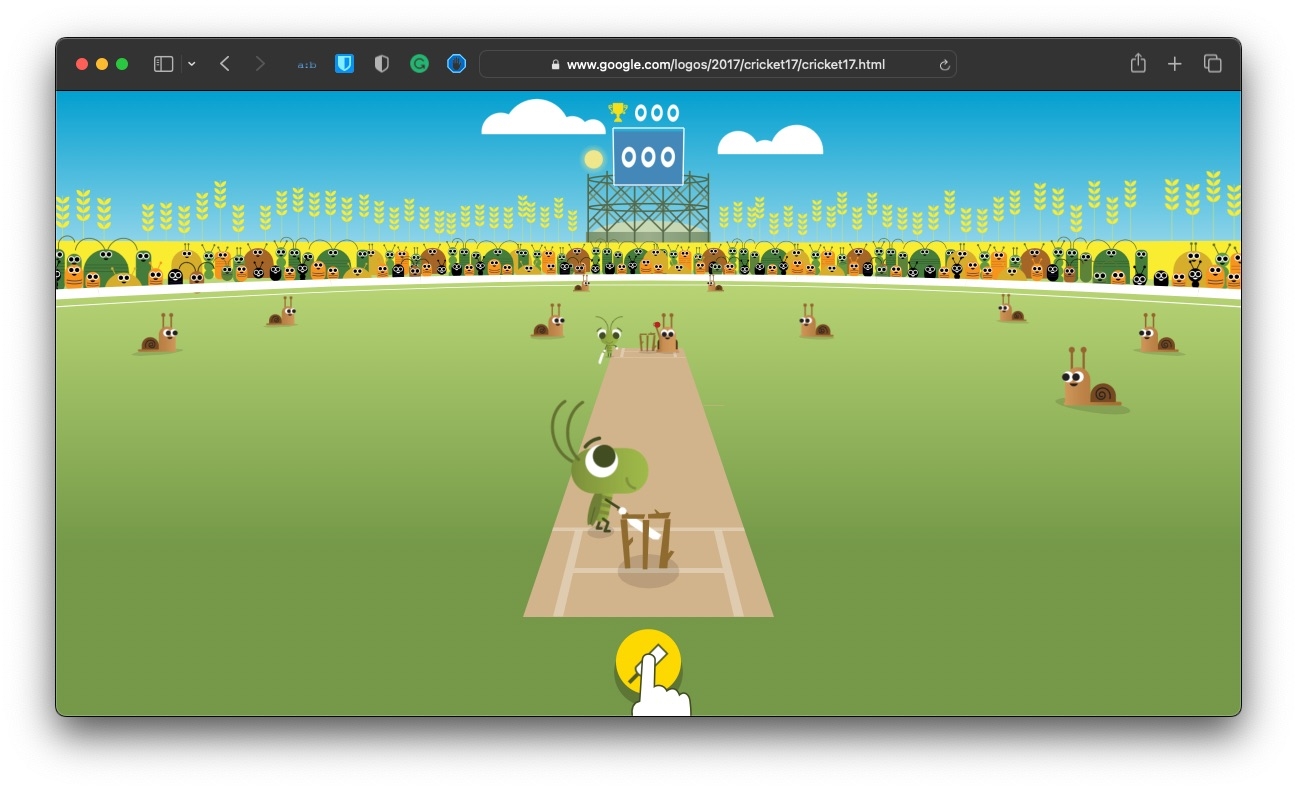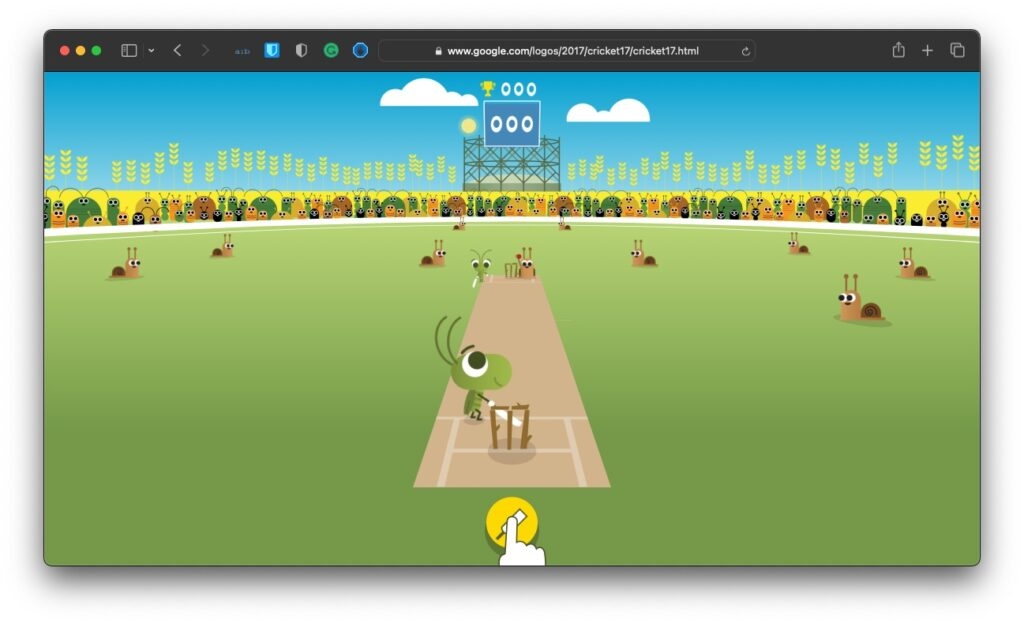 Yes, you heard that right you would not have had to install any game. It's a hidden game in the Google Search engine. Whether hitting the ball, scoring runs, or hitting fours and sixes, all you need is your device to accompany you!
You can use the space key to hit the ball; its AI player is efficient enough to take runs when feasible. Besides, you can also hit fours and sixes here.
So, cricket fans, what are you waiting for? Open Google and search for Cricket google game. You would see the game in its search results, which are easy-peasy. Or visit this URL to play right now.
---
Tic Tac Toe
Do you remember the good old days when you played the X and O games in your notebook? Well, most of you would have hidden from the lecturers and must have bid goodbye to boredom with the game.
For most of you, it would not be easy to roll back to those times again Here's when Google Search is an instant rescue.
You can play the Tic Tac Toe game of Xs and Os hidden in the Google Search engine. AI will be ready to play with you when you have nobody around.
Creating vertical, horizontal, or diagonal lines with the interruption of your opponent is brutal. However, it becomes frustrating when there's no way out in the grid, and the game is tied.
Visit Google and type Tic Tac Toe to search for the game. You would see it instantly in the search results. Besides, it is manageable as you can modify the gaming difficulty in its gameplay. Or visit this URL to play right now.
---
Pac-Man
Do you wish to go back to the 80s to play the epic Pac-Man? Or have you been the early user of the initial Samsung touchscreen phones? Then too, you would have played the game.
The pretty good part is that you can relish the game once more with Google. Search for Pac-Man on the search engine and press the Play button.
You have to move around the maze using the left, right, up, and down keys or the touchscreen controls of your device. Move around the maze, and you will eat up the dots meanwhile. That's when your score will increase. But things are not that easy!
Four ghosts would be chasing you as your enemies. You don't have to kill and attack them as the only way to keep running from them. But remember to hurry up and go to the next level of the game.
To play, you have to open Google and search Pac-Man or visit this URL to play right now.
---
Solitaire
Are you addicted to multiple card games to kill time? You might have a growing fascination with card games, and that's where Solitaire comes into the picture.
Google has this hidden game which is a suite of multiple card games. Only type Solitaire and the search results will display the gaming interface. The gameplay is just a click away from the Play button. Or just visit this URL to play right now.
Besides, it also boosts your concentration and sharpens your mind. Whether you are a novice or a pro in card games, the game has multiple options with Easy and Difficult gaming modes.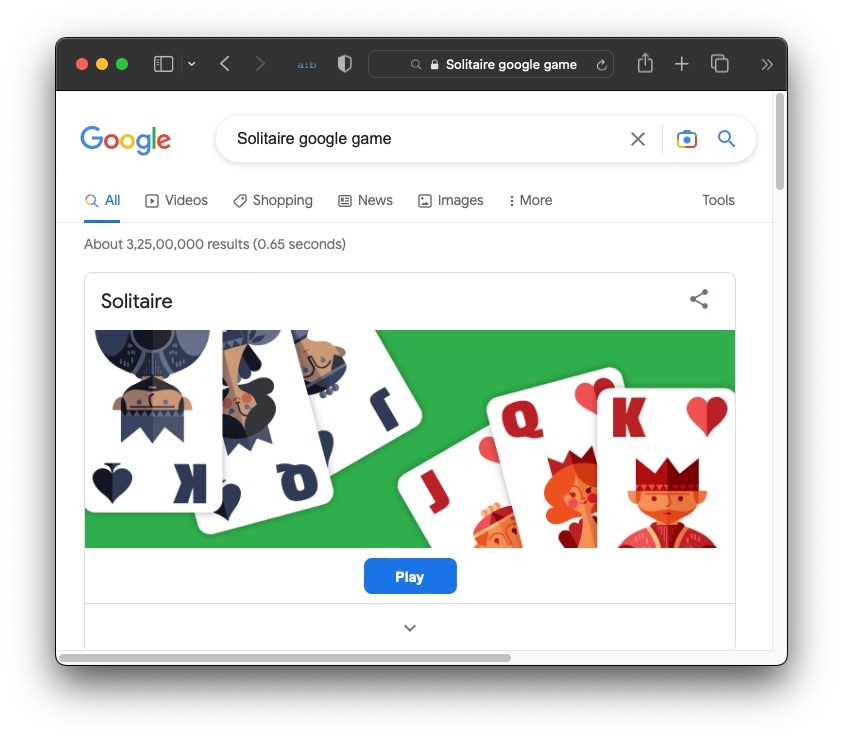 ---
Zerg Rush
Are you looking for a fun way to experiment with your Google search results? Gaming with some mischievous fun is always a pleasure. There's one such hidden Google game, Zerg Rush, for that!
Balls keep popping on your search results; they touch each of them, and the results disappear consecutively. Here's where the real rush knocks at your door.
Click on the balls to stop and touch the search results as quickly as possible. Does it sound freaking awesome to try out? So what are you waiting for?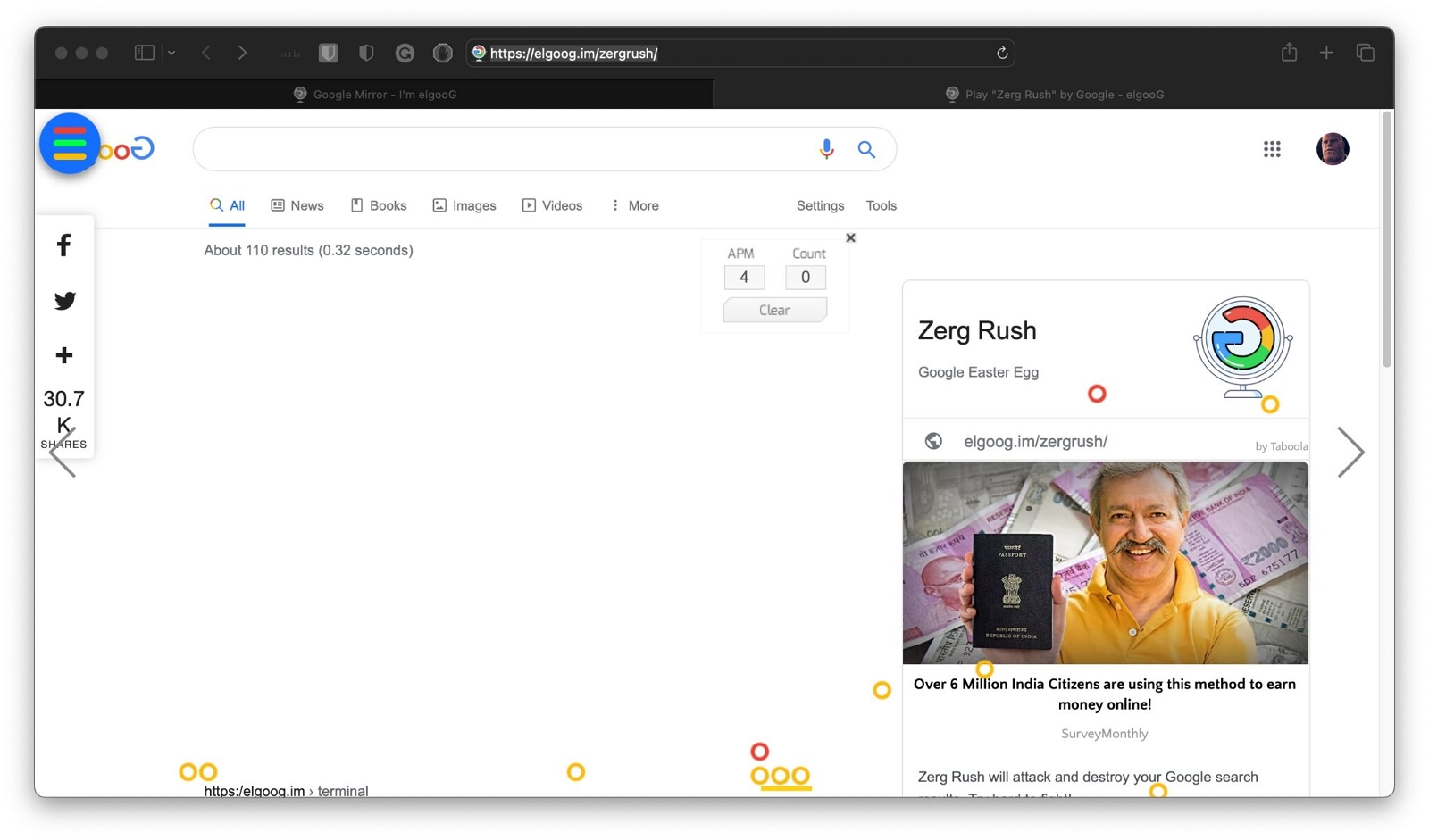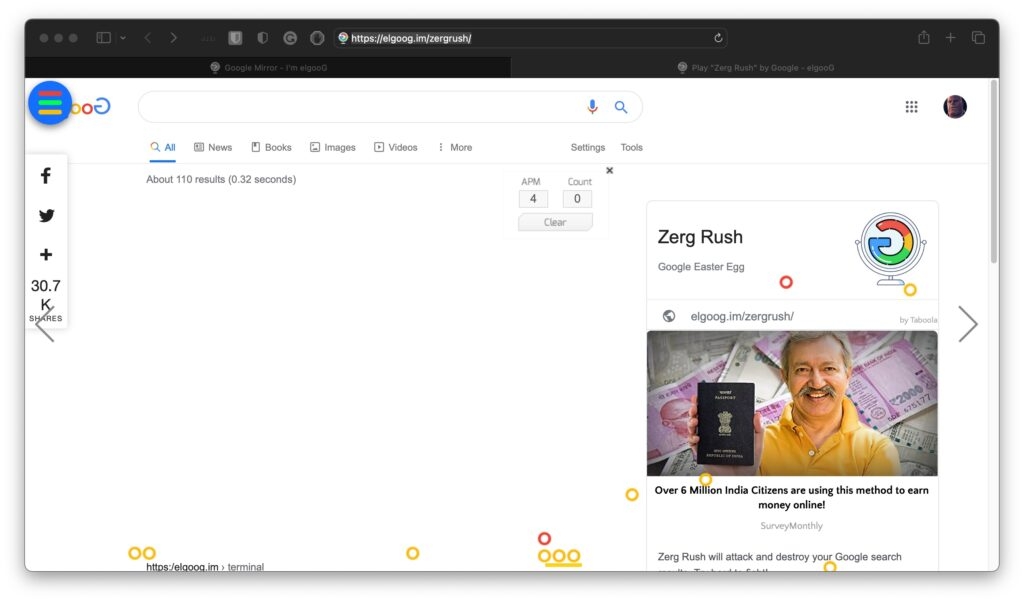 Open elgooG (Google mirror) and search for the game, Zerg Rush. Or visit this URL to play the game right now. It's an official Google mirror that reverses the search results. Besides, if you think about whether you will find it in a Google search, you may or may not! 
---
Pony Express
How about a simple, adventurous game with minimalist gameplay? Well, hidden games for Google has adventurous games too. Search for Play Pony Express on Google or open it from Google Doodle.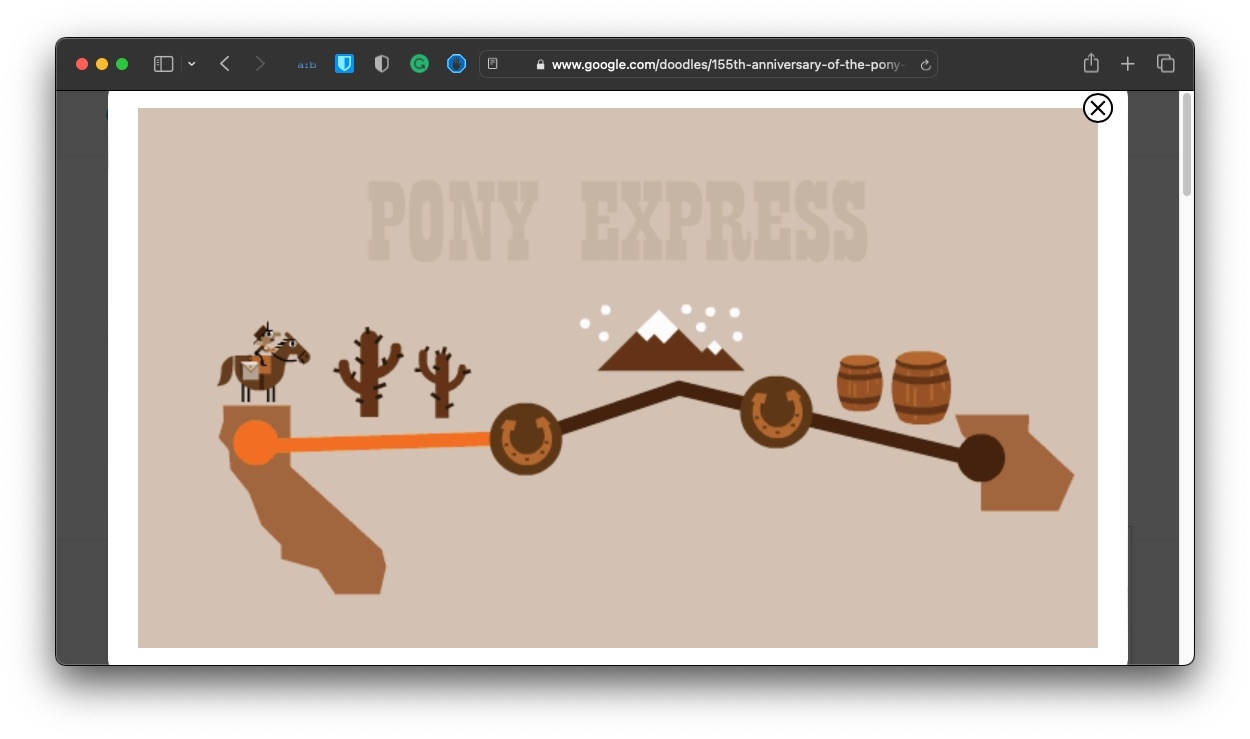 As the name implies, there would be a pony on express deliveries. You would ride the pony and have to collect letters and similar collectibles coming your way. Later, don't forget to deliver them to their respective destinations.
A pinch of a challenge makes it interesting. There would be many barriers in the path, like thorned plants, rocks, and similar. You would have to save yourself from it.
Further, you can edge to another level as you finish the tasks. Increasing levels increase complexity, but that makes a game interesting. So, what are you waiting for? 
---
Celebrating Pizza
Pizza with toppings is always a delicious treat. Are you finding those simple cooking and restaurant management simulation games? If yes, the Celebrating Pizza is a must-try!
Amidst the incredible and drooling pizza toppings, you must cut them into slices. Some customers will come up, and you will have to cut them into pieces.
The twist is that the game tests your precision. You must ensure that the slices have equal and sufficient toppings on both. When the number of pizzas you get increases, your challenge to have accuracy will be surreal.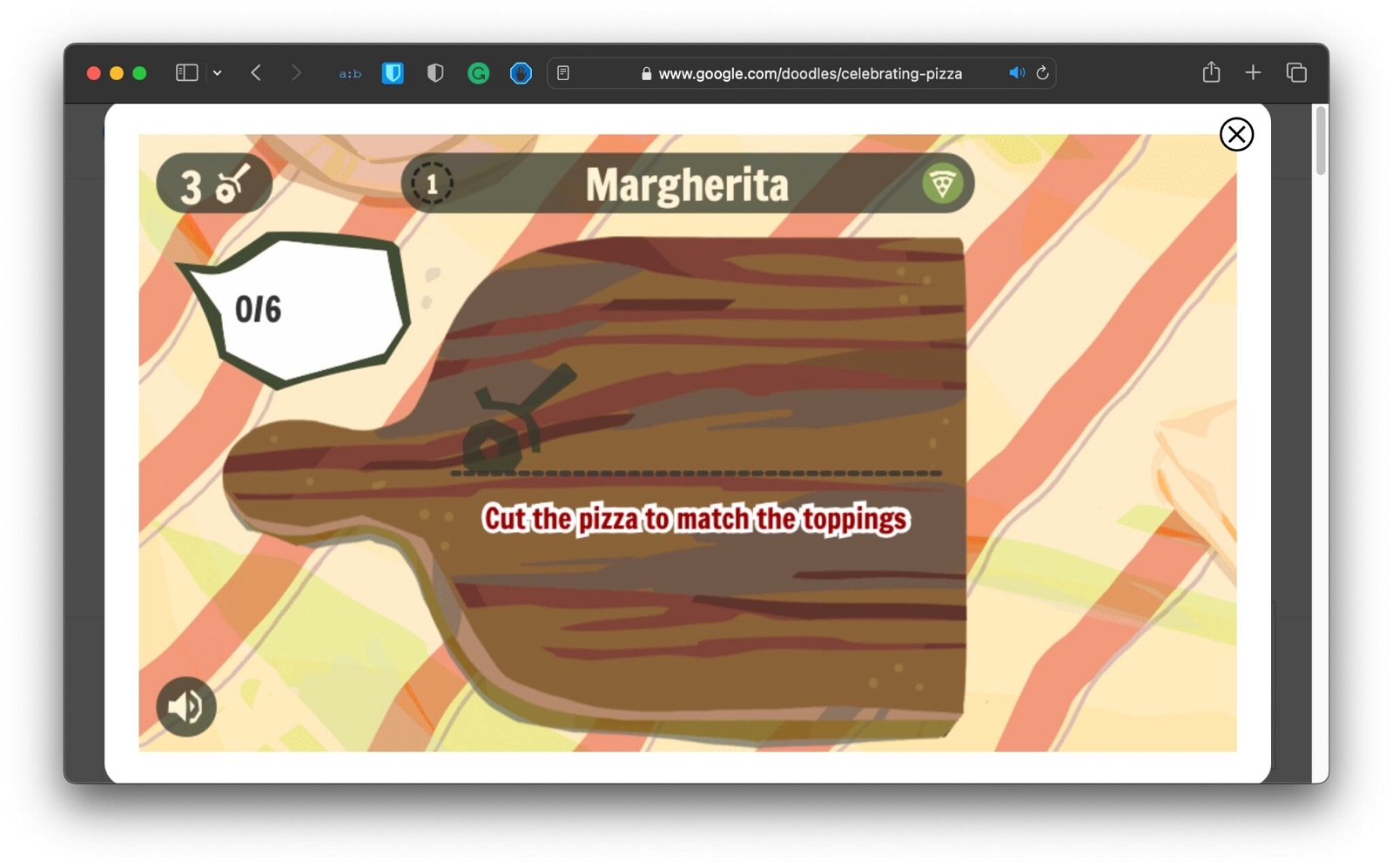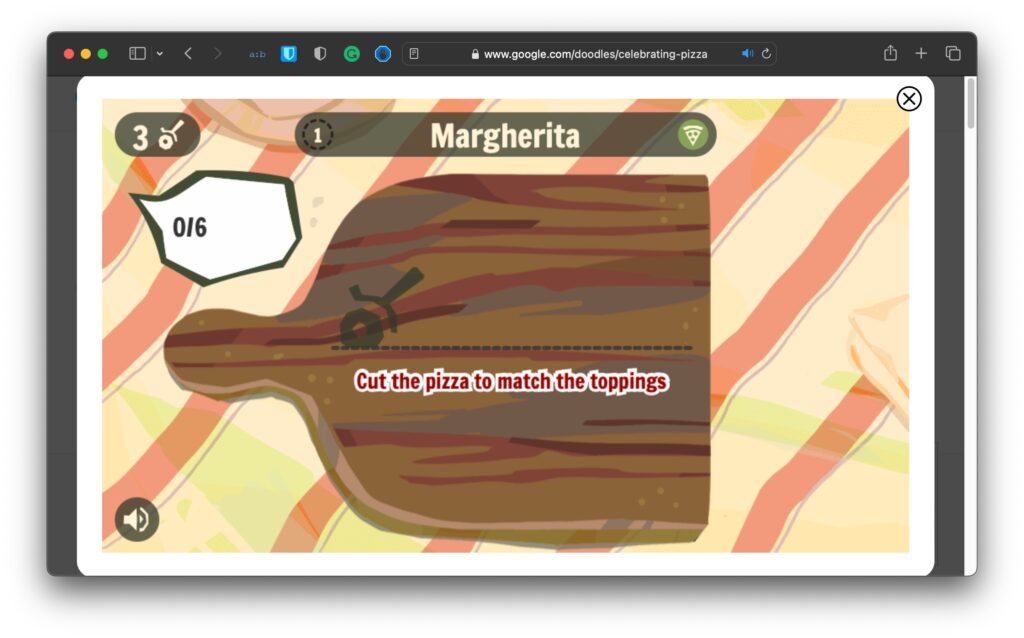 Open your Google search engine, type play pizza game on google, and press play on the first search result. Or visit this Google Doodle Archive page to play right now.
---
Basketball
Do you love the classic basketball setup of the NES emulators? If you are fond of basketball, then Google's hidden games have a solution for you too! Playing basketball off the real-time grounds can be fun, and this virtual game proves this fact.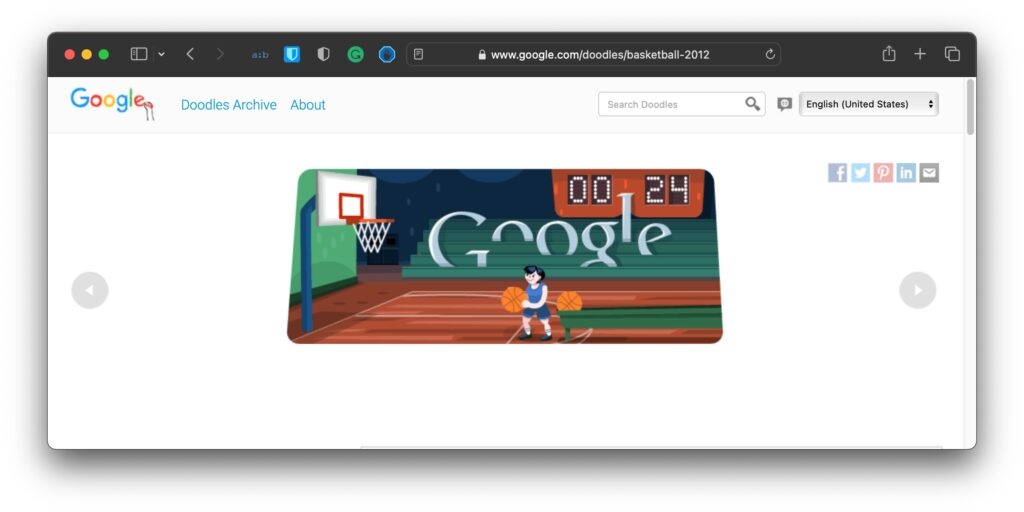 Aim the basketball in the net to score higher and higher. With increasing advancements, characters would obstruct you from aiming high. Besides, scoring within the stipulated time frame would again be exciting. What stops you from achieving high?
Just ask Google to play basketball Google and the game will pop up. Or visit this Google Doodle Archive page to play right now.
---
Championship Island
Have you lived the fun mania of Pokémon games? Would you play some exciting games in a similar setup? If yes, then Championship Island is all ready for you!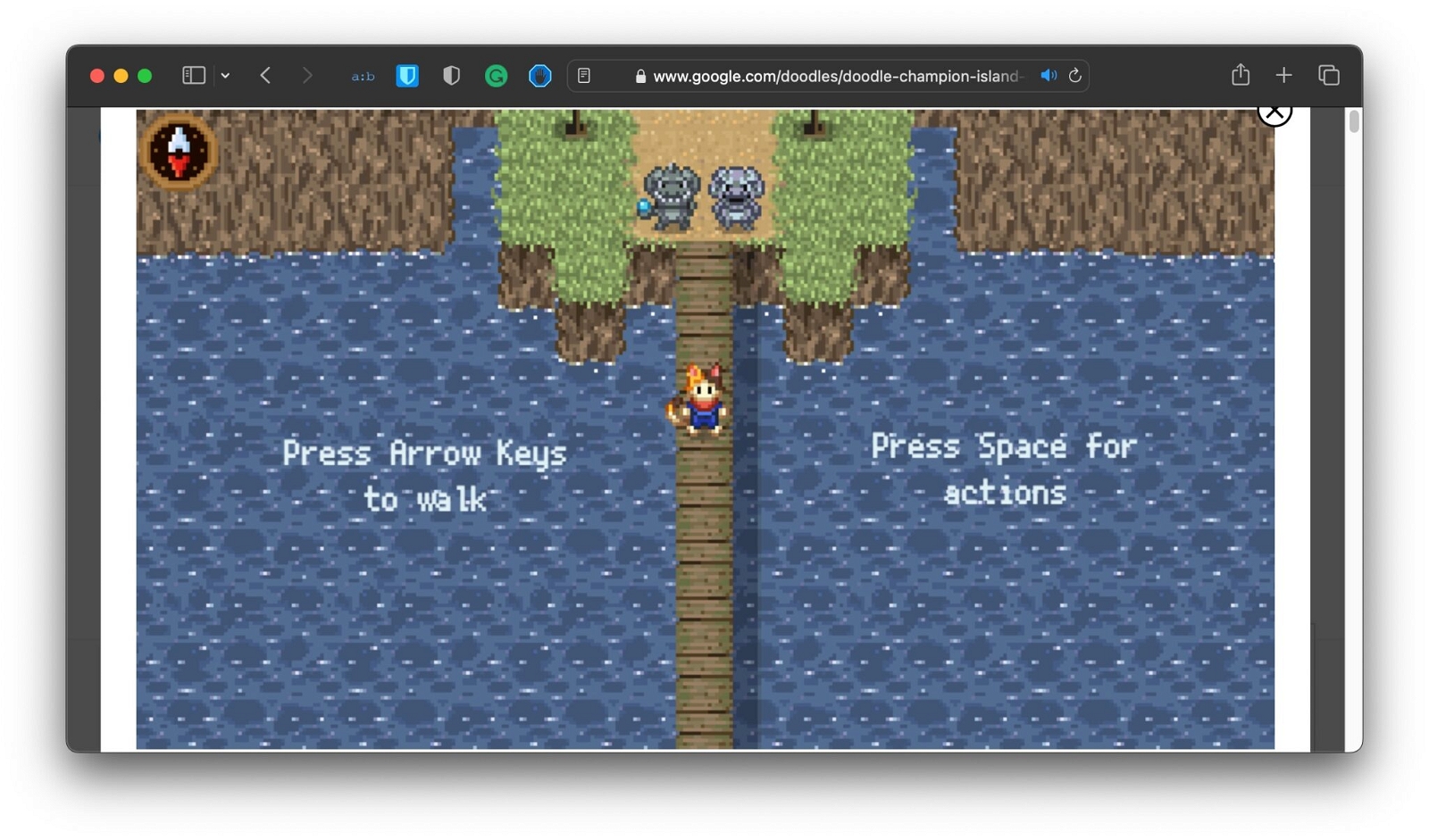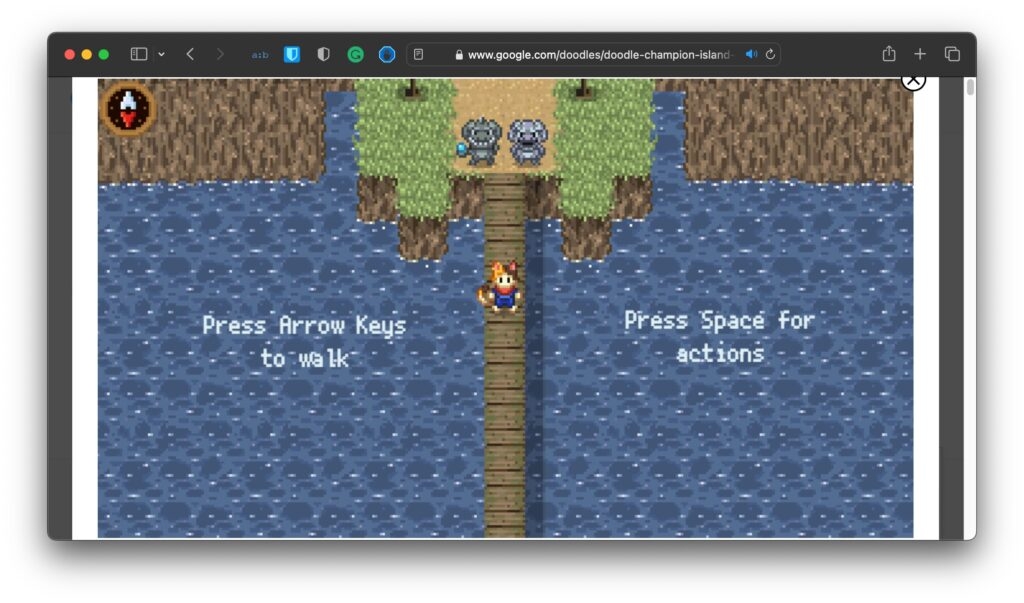 Across the island, there's a Pokémon game setup environment with plenty of games for you. You would be wondering would the games be worth it or not. Would you get the real fun in it or not?
Well, the answer lies in Tokyo Olympics. This is because this Google hidden game seemed inspired by the Olympics. So, relishing them across Championship Island would be freaking awesome. What sets it apart from similar Olympic games is the fact that it has a classical game setup. 
Say, Play island Games to Google or type in play island game. Head over to the game and play more to score more. Newer levels would come up, and you must secure badges to keep up the pace. Or visit this Google Doodle Archive page to play right now.
---
Halloween
Do you love ghostly spirits and some horror and thrilling game? Google hidden games make it possible for you to play them without specialization.
Here the Magic Cat Academy has a cat who aims to protect her fellows from evil spirits. You have to draw some symbols to keep up the spell away. Amidst increasing levels, how would you cope with keeping them out when there were too many ghosts?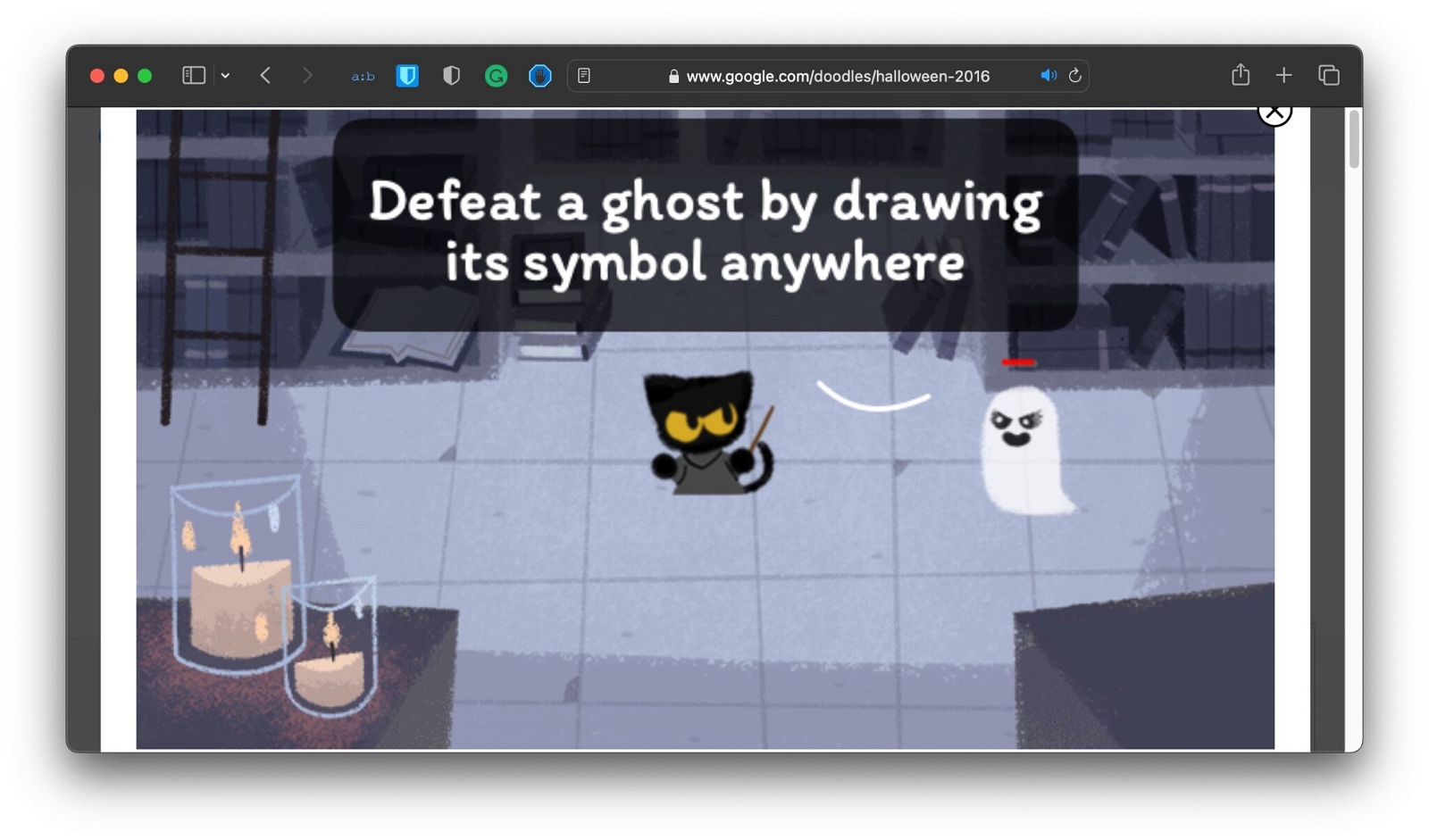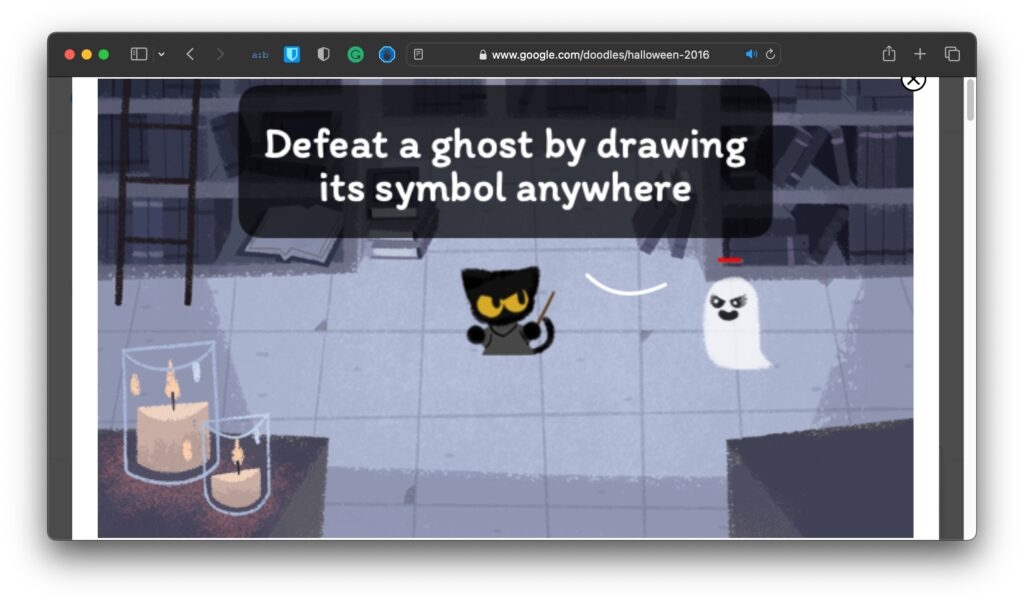 Just search on Google play Halloween game, and the game will pop up. Or visit this Google Doodle Archive page to play right now.
---
Pictures Puzzle
Are you looking for a smart companion to challenge you with exciting games? Well, Google hidden games gave a rescue for that too. Google Assistant can be your ideal companion for the Pictures Puzzle game.
The voice assistant would show you some pictures and ask brainstorming questions. You can answer verbally as it's an interactive game. However, it's not easy, as you need time to think about the answers.
So, what's stopping you? Trigger the Google Assistant and say, "let me talk to a picture puzzle." Now, buck up to dive into the game!
---
The Final Word 
Were you searching for hidden free games on Google, then you would have gotten your answer. The most splendid ones on the search engine are Pac-Man, Snake, Tic Tac Toe, and Solitaire. Besides, its voice assistant would also take you to awesome ones like Halloween, Sherlock Mysteries, and Pictures Puzzle.
Leave a Comment