Highlights
The first iMac's revolutionary design and features transformed personal computing, leading to Apple's resurgence in the late 1990s.
While modern computers offer numerous advantages, they lack the distinctive elements that made the original iMac user-friendly, powerful, and visually striking.
The enduring legacy of the original iMac lies in its seamless blend of innovative design, intuitive interface, and affordability, underscoring its lasting impact on technology.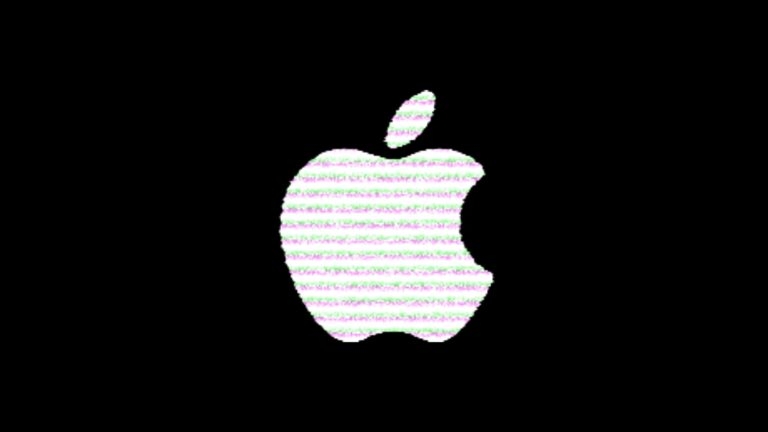 TechLatest is supported by readers. We may earn a commission for purchases using our links. Learn more.
An important turning point in the development of technology occurred with the debut of the first iMac in 1998.
With a colorful, all-in-one design that deviated from the accepted standards of computer aesthetics, this ground-breaking consumer-grade computer was unlike anything that had come before.
In doing so, the iMac significantly influenced the development of personal computing today. Without a question, the iMac had a really transformational effect on Apple.
Thanks to the iMac's popularity, the company's fortunes, which had been on the decline, achieved a dramatic turnaround.
The iMac Era
The iMac spurred a revival for Apple by attracting the public's attention with its innovative design and features, setting the way for its first showcase.
Furthermore, the iMac wasn't simply a one-off triumph; it established a standard that continues to be followed today.
Many of the innovations made by the iMac in terms of appearance and usefulness are still present in modern computers today.
This heritage of original thinking, epitomized by the iMac, created a lasting impression on the technology sector and continues to serve as a monument to the strength of forward-thinking design and cutting-edge technology.
However, there are a few notable features from the original iMac, though, that we aren't seeing in its subsequent generations. Let's explore a couple of these features:
Things Could Have Been Better in the Recent iMacs
Unique and Iconic Design
The first iMac had a design that was extremely innovative and unmatched by its competitors at the time. It added a burst of vivid colors and exuded an air of playfulness and friendliness.
By departing from the traditional, more scary computer aesthetics, this unorthodox design significantly contributed to the computer's appeal to a wider population.
Unique Translucent Plastic Case
The original iMac's striking transparent plastic case was one of its most defining features that made a lasting impression.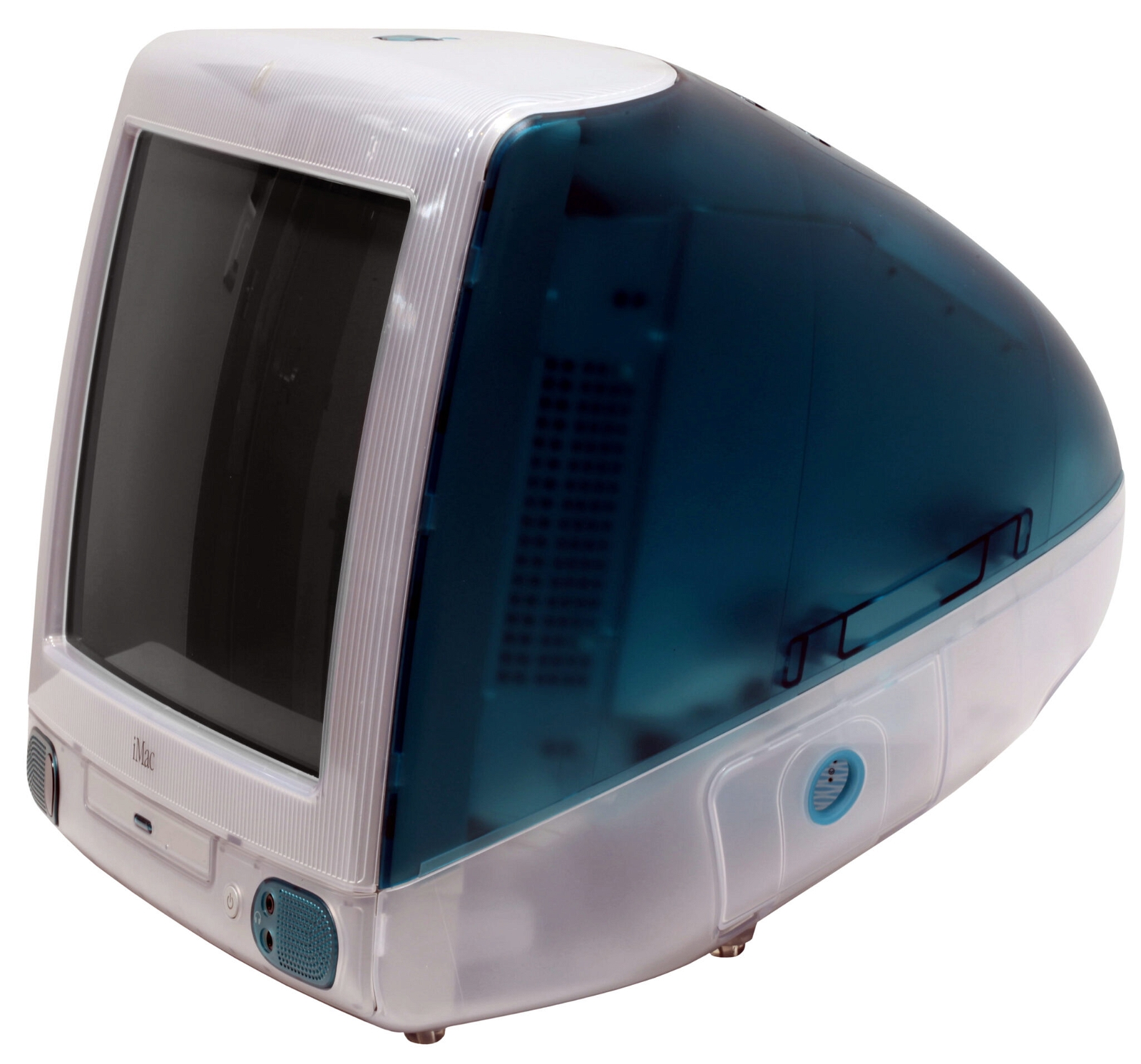 This housing, which was made of the Lexan material, came in a variety of eye-catching colors, including Bondi Blue (my favorite), Strawberry, Tangerine, and Lime.
The iMac was distinguished from other traditional computers of the time by its transparent shell, which gave it an air of contemporary craftsmanship.
In 2001, Apple made the regrettable decision to stop using the transparent polycarbonate case. The company decided to research other materials due to production challenges and durability worries.
However, a sizable number of people, including me, still long for the transparent case's comeback because they value its individuality and remarkable visual appeal.
Simple User Interface
The initial iMac's outstanding user-friendliness was one of its most notable qualities. It provided a hassle-free entrance point into the world of computers with a built-in CD-ROM drive and an easy-to-use operating system.
The ease with which even those with little to no prior computer expertise could pick up the basics of operating the iMac contributed to its broad acceptance.
Keyboard and Mouse with Matching Colors
The coordinating keyboard and mouse, which were offered in a variety of colors that complemented the iMac's overall style, added to its appeal.
The mouse selections were the alluring Bondi Blue or the lovely Strawberry color, while the keyboard had a crisp white appearance.
In addition to being attractive, these color-coordinated accessories enhanced the iMac's beauty and provided the utilitarian function of being visible even in low light.
However, due to difficulties in producing many color versions and concerns about cost-effectiveness, Apple decided to stop making the color-matching keyboard and mouse in 2001. However, there is still a great desire to see these bright accessories come back among many people.
OS X Operating System's launch
The groundbreaking OS X operating system was a key component of the attractiveness of the first iMac. With OS X, a substantial change from Mac OS's predecessor, a completely new user interface was introduced.
OS X was hailed for its simple layout, solid reliability, and improved security measures which changed the game.
Over the years, Apple continues to improve and expand OS X, making it one of the most extensively used operating systems in use today.
However, some still have good feelings about the first OS X release. For those who used it in its earlier forms, its basic user interface and minimalist design bring back memories of simpler times.
Other Features
In addition to the features stated above, the original iMac had a number of unique features that have progressively disappeared from modern computer systems.
Notably, it included a built-in floppy disk drive, a feature that has since been superseded by more sophisticated data transport techniques.
Additionally, the first-generation iMac included an inbuilt modem that allowed users to access the developing internet.
Although these features might seem obsolete in the light of today's technological environment, they were crucial in helping the first iMac achieve its astounding success.
They increased the computer's adaptability and usefulness, which increased its attractiveness and made it an undeniable choice for a wide range of people.
What Aspects of the Original iMac Do We Now Lack Exposure to, Then?
Its unique and ground-breaking design, which broke from tradition and made a bold statement about the combination of design and technology, is one of its most distinguishing features.
Additionally, its user-friendly design, characterized by intuitive simplicity, continues to be a distinguishing feature that distinguishes it apart from its competitors.
Its innate user-friendliness played a significant role in its approachability and appeal, a quality that several contemporary computer systems would try to imitate.
Wrapping It All
Modern computers today clearly have many benefits over the original iMac, but they also lack some of the distinctive features that made it a ground-breaking feature.
The original iMac's appeal was primarily driven by the harmony between aesthetics and functionality, the seamless interaction for users of various technical proficiency, and the accessibility that affordability brings.
The absence of these features in modern devices only serves to highlight the enduring significance of the ground-breaking iMac design.
Read: Apple is Set to Release Mac Devices Powered by the Apple M3 Chip in October
Leave a Comment