Highlights
Plex is a popular streaming device for movies and podcasts due to its ad support for free streaming and ability to manage your content libraries.
But on Plex Media Server, mobile apps, and several other devices, an error occurs which specifies that Plex is unable to load items.
It happens due to several reasons, and accordingly, we have mentioned the troubleshooting methods for it.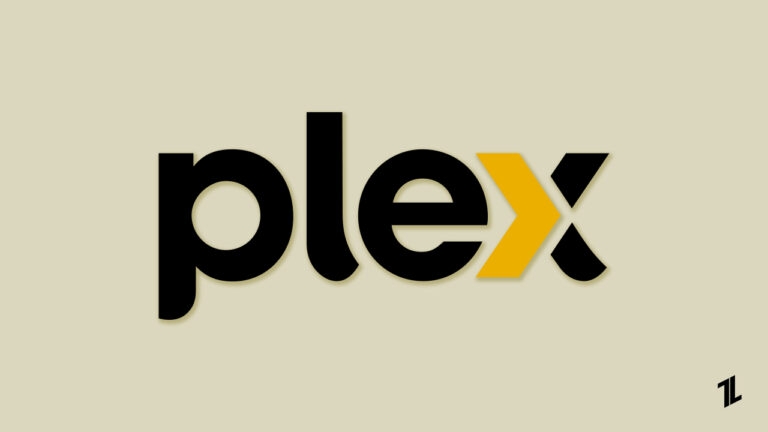 TechLatest is supported by readers. We may earn a commission for purchases using our links. Learn more.
How about a cozy Saturday night, getting your favorite snacks and the perfect theater setup ready to stream your favorite movie on Plex? Well, it provides the ideal cinematic experience. Plex is a remarkable ad-supporting streaming service that lets you watch movies for free and stream content from device libraries.
But when you are in the perfect mood to watch the movie you were craving, and suddenly you see "an error occurred loading items to play," it annoys you!
Here's where it irritates you and sometimes bothers you whether you can continue streaming further. You don't need to worry; troubleshooting the issue is easier, and we have covered you all with it!
Why Causes An Error Occurred Loading Items to Play?
Playback errors, such as loading items to play, can happen for various reasons. Some of the common causes are listed below you can see:
Corrupted Files: The files you're trying to play can become corrupted during the download or upload process.
Unsupported Format: The files you are trying to access might be in a format your device doesn't support.
Missing Codec: Your PC lacks the codec required to decode and play the requested files.
Network Issues: Network issues like slow, unstable, or network interruptions also lead to errors.
Plex Server Problems: Plex might need help to connect with its service and play content seamlessly.
If your Plex Media server isn't installing correctly on your Windows device, Remember there are steps to fix it.
---
How to Fix an Error Occurred Loading Items to Play?
To effectively solve the error, you must implement the troubleshooting method in a logical execution. Therefore, follow the methods sequentially to avoid any discrepancies!
1. Repair a Corrupt Database
To address database corruption issues in your Plex Media Server, you need to go through checking the database.
Close your Plex Media Server.
Press the Win+R keys to open the Run dialog box.
Type CMD and press Ctrl + Shift + Enter to open a Command Prompt.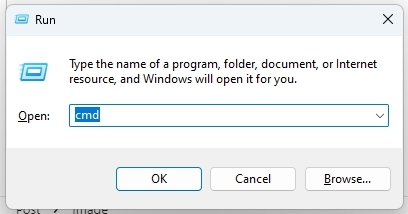 Execute the following command to change the directory to the path where the server's database is:
cd "%LOCALAPPDATA%\Plex Media Server\Plug-in Support\Databases"

Execute the command given below to create a backup of the database:
copy com.plexapp.plugins.library.db com.plexapp.plugins.library.db.original

Use the Plex SQLite tool to open the database. Replace Plex SQLite with your platform-specific path:
"Plex SQLite" com.plexapp.plugins.library.db

Within the SQLite shell, run the following command to check for corruption and rebuild the database structure:
PRAGMA integrity_check;
VACUUM;
If this method doesn't work, your database isn't corrupt; hence, proceed to the next solution.
---
2. Disable the Audio Passthrough Option
If you are using the Plex app, then to resolve playback errors related to audio passthrough, tweaking the settings would help you determine the issue!
Open the Plex app.
Click Settings and select Advanced.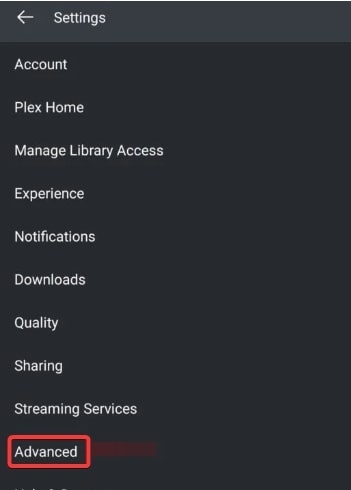 Under the Player option, locate Audio passthrough and choose Disabled.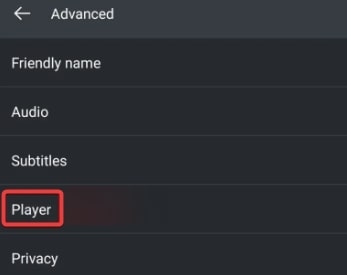 Confirm if this resolves the "An error occurred loading items to play."
Try again and check if the issue is resolved! Most probably, it will; however, if it does not, the root cause is different, and the following methods will help you fix it! 
---
3. Edit the Plex Transcoder Settings
Going to Plex transcoder settings and tweaking some mini settings will potentially resolve playback issues.
Click on Settings and navigate to Server and Transcoder.
Under the Transcoder quality dropdown, select Prefer high-speed encoding.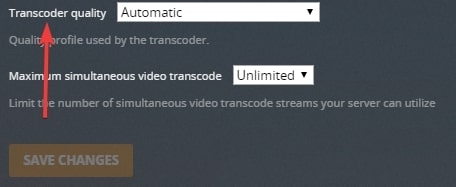 Verify if this adjustment resolves the error occurred loading items to play.
These steps will help you troubleshoot and address common playback issues in the Plex Media Server.
---
4. Update Display Drivers
Outdated display drivers on your device can lead to video playback problems, such as encountering an error message. To ensure smooth video playback and avoid such issues, keeping your display drivers up to date is crucial.
Update Display Drivers on Windows
Right-click on the Start menu in the bottom-left corner of your screen.
From the context menu, select Device Manager.
In the Device Manager window, find and double-click on Display adapters to expand the category.
Locate your display driver, right-click on it, and then choose Update driver.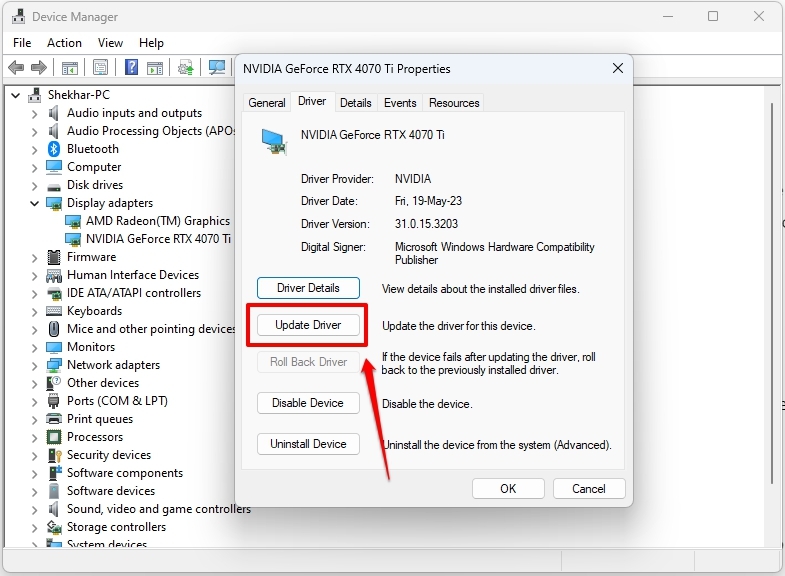 Select the option that allows Windows to search automatically for driver updates.
Update Display Drivers on Mac
Click the Apple logo on the top-left corner.
Select System Preferences from the drop-down menu.
Within System Preferences, locate and click Software Update.
If any new driver updates are available for your Mac, you will see it and proceed to the updation process.
By regularly updating your display drivers following these steps, you can enhance video playback performance and prevent playback errors from occurring.
---
5. Enable AC3 and EAC3
Your media format often doesn't support direct playback on Plex, and unsupported audio formats are transcoded to AC3 automatically. However, if AC3 or EAC3 is disabled on your player, it can lead to issues when trying to play specific videos.
Click the three-lined icon at the top left corner of Plex.
Next, click the gear icon to open Settings.
From the settings menu, navigate to Advanced and select Player.
Within the Player settings, look for Optional Audio Support and click on it.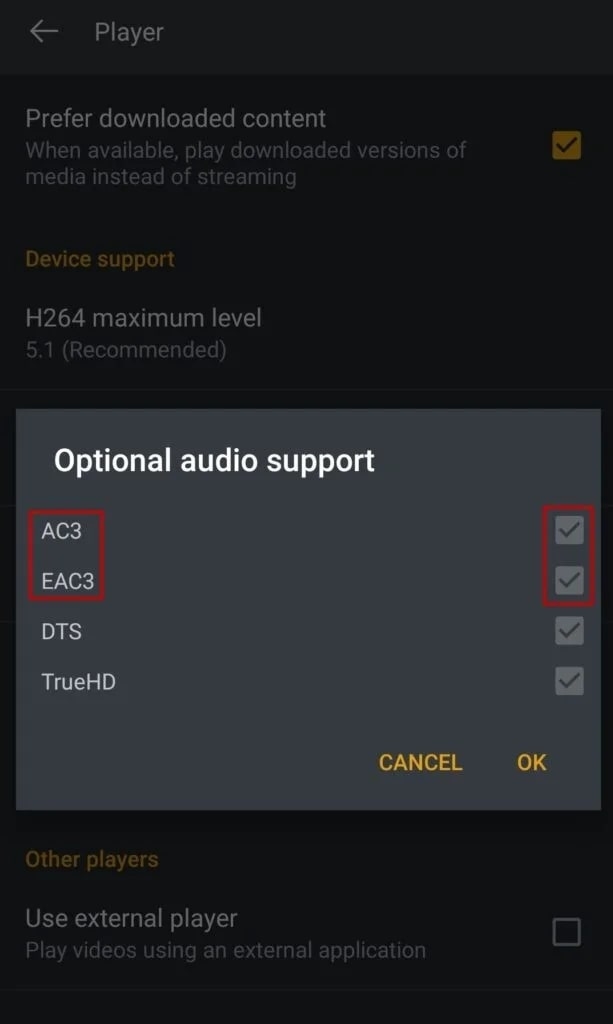 You'll see options to turn various audio formats on or off. To enable AC3 and EAC3, checkmark the boxes next to these formats.
Finally, click "OK" to save your changes.
By following these steps and enabling AC3 and EAC3, you ensure that your Plex player can handle these audio formats, reducing playback problems and providing a smoother viewing experience for videos with these audio codecs.
---
6. Delete Additional Linked Devices
Using Plex across multiple devices, like Plex Roku, Plex Android, or Plex Web, can sometimes result in the "loading items to play" error. The issue arises when multiple devices attempt to utilize server resources like interrupt requests and memory simultaneously.
To address this concern and ensure smoother playback, it's essential to remove outdated devices from your account.
Sign in to your Plex account and navigate to the Settings section.
Select Authorized Devices and apply the filter to display All linked devices.


To remove any unwanted device, click the red X icon next to it.
Cleaning up your authorized devices list can mitigate potential conflicts and allow you to enjoy a seamless Plex experience, free from the "loading items to play" error.
---
7. Consider the Nvidia Shield Pro
To fix an Error when loading items to play, you also go for the option of Nvidia Shield Pro.
This digital media player is designed for Android TVs, providing extra RAM, storage, and multiple USB ports to ensure you won't run out of memory anytime soon.
---
Frequently Asked Questions
I keep getting the "An error occurred loading items to play on Plex" error when accessing my library remotely. How can I resolve this issue?

When encountering this error, ensure your Plex server is configured for remote access. Check your router settings for port forwarding, and make sure your server is signed in to your Plex account. Also, consider checking if your ISP is blocking any ports necessary for remote access.

Why is the server not powerful enough to convert video errors on Plex?

The error message on Plex appears when your Plex Media Server, the computer or device running the server software, doesn't have the necessary processing power to convert or transcode the video you're trying to play. It means you'll encounter this error When the server lacks the required processing capabilities.

How do I fix an insecure connection on Plex?

You can fix this by changing a setting. Look for "Allow Insecure Connections" and set it to "Always." This option might be in the "Main" section, especially on older TVs. Also, make sure your Plex server has "Secure connections" set to "Preferred." Usually, this is already set up by default when you install Plex.

What is error code s1001 on Plex?

Error code s1001 on Plex is a common issue users face when transcending media. This error typically occurs when working with Full HD content, 4K content, or attempting to downsample. It's often related to problems with your Plex Server, particularly inconsistencies in its performance or settings.
---
The Conclusion – Plex: An Error Occurred Loading Items to Play
In this article, we've addressed various ways to fix the 'Error Occurred loading items to play,' including database issues, outdated drivers, and audio format problems. We've provided user-friendly solutions for both Windows and Mac users.
Next time you encounter this frustrating error message, follow our guide, take action, and enjoy uninterrupted streaming. Stay informed, be proactive, and conquer playback challenges to embrace digital entertainment fully. Happy streaming!
Further Reading:
Leave a Comment