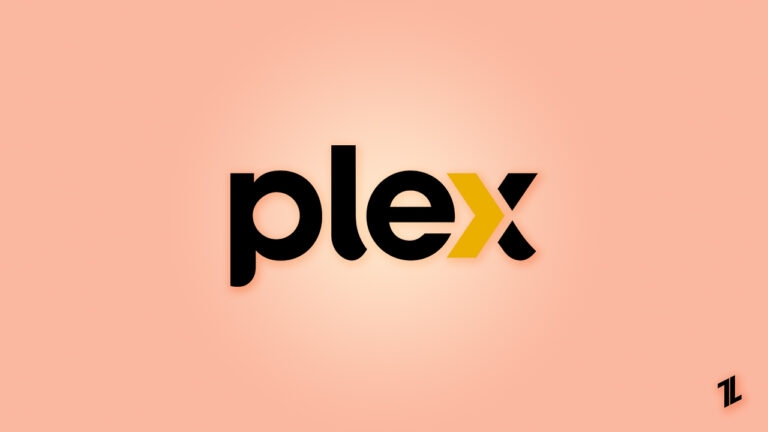 TechLatest is supported by readers. We may earn a commission for purchases using our links. Learn more.
Unsupported codec packs or device drivers mostly cause video playback errors. It is also possible for the video file to become corrupt due to an abrupt interruption during the transfer, downloading, or processing of the file or the presence of a virus on the drive. Well, that's what Plex TV users are currently facing.
Yes, the Plex TV is getting the playback error for many users. That's the reason why we are also here. You can resolve this if you are getting the Plex playback error just by reading and performing the fixes we have gathered for you in this article. So, let's get started with them.
Why does Plex Playback Error Occur?
Connection issues between the server and the client typically cause playback errors in Plex. Recently, this error has also been seen in the Android version of the Plex app.
The update caused bugs in the app. In these cases, there will inevitably be bugs since developers will add new features, and the platform will evolve every day. There might not be a bug that affects everyone, so finding and fixing the bug usually takes some time.
---
How to Fix the Plex playback error?
Plex users were able to resolve the playback error issue after a lot of research and testing. It's important to have a good internet connection and a good signal strength with wifi before doing so.
Wifi and device connections can be unstable, or WIFI quality can be poor, resulting in streaming being impaired. It is possible to test this by switching the internet from wifi to mobile data.
Fix 1: Check Your Internet Connection
Have you checked the speed of your connection before playing the video? To determine whether you have the proper internet speed, visit the Ookla speed test website and hover over it.
You may want to complain to your Internet Service Provider if your wifi connection is not providing you with a proper speed. After you have restored your internet connection, the issue will automatically be resolved.
---
Fix 2: Check The Plex Playback Server
It is possible for this error to occur due to server maintenance or downtime. However, if any maintenance is taking place, the developers will inform the users.
Nevertheless, if you did not receive a notification, you may check the Twitter handle of Plex Media to see if there has been a tweet regarding the downtime.
---
Fix 3: Restart Plex Server App
Now, in case you find that you are still getting the plex playback error, then you need to exit the Plex server app on your Windows 10/11 or Mac computer and wait for a few minutes. Check if you are able to play any videos now by relaunching the app.
---
Fix 4: Update Display Drivers on your PC or Mac
Navigate to the Device Manager on a Windows PC. To find the Device Manager, use the Search bar.
Select Display Adapters and expand the menu by clicking the arrow.
Simply right-click your video driver.
Click on Update Driver.
You can choose to check for updates automatically.
On a Mac, click the Apple logo at the top of the screen.
Click on Software Update. If available, Mac software updates include graphic driver updates.
---
Fix 5: Change Transcoder Settings
Plex Server requires a high degree of processing power in order to run optimally. With enough processing power, files can be transcoded, and videos can be streamed at the same time. To change media file formats, you also need a high CPU power.
It is necessary to change the transcoding settings in order to fix the Plex playback error. Using Plex, you can automatically transcode your files. However, you must alter the default settings to match the efficiency of your CPU.
Hence, reducing the quality of transcoded files is the best way to free up CPU space. Here's how to change the settings.
Navigate to the Home Menu.
Go to Settings and click Transcoder.
You can change the Transcoder quality by selecting the drop-down menu on the Transcoder tab. These four qualities are available for you to choose from:
Automatic
Prefer higher quality encoding
Make my CPU hurt
Prefer high-speed encoding
It may be worth experimenting with the other three options if yours is automatic and you continue to get the error.
---
Fix 6: Disable VPN
We recommend disabling the VPN on your Plex TV once and trying to run the video again if you are using a VPN to access your Plex TV's content. While using Plex TV, try not to use the VPN service if it is working without it.
---
Fix 7: Permitted Connections
Smart TV security settings and connections can directly affect playability. In order to enable insecure connections, you must open Plex on your TV, go to settings, then to the advanced tab, and then allow insecure connections. You should set it to always in order to ensure smooth playback. This will surely help you fix the Plex Playback error. 
---
Fix 8: Contact Plex
Please get in touch with Plex Support if you have tried these troubleshooting methods and your plex playback error still persists. In order to get in touch with Plex, you can visit their website or call. 
It is imperative that you provide a detailed description of the problem you are experiencing when contacting them. As soon as you do this, the Plex support team will investigate your issue and find a solution.
---
Sum Up
So, that's how to fix the Plex Playback error on your device. We hope that this guide has helped you. But, in case you need any further info, comment below and let us know. 
Leave a Comment