Highlights
While you would love managing and organizing your media on Plex, there are some limitations you would find, like a lack of functionality and a boring interface.
You would look for workarounds to customize the experience, but nothing much is available in its Settings.
Here's where you can find Plex plugins that let you customize your experience with media and tailor the platform as per your preferences.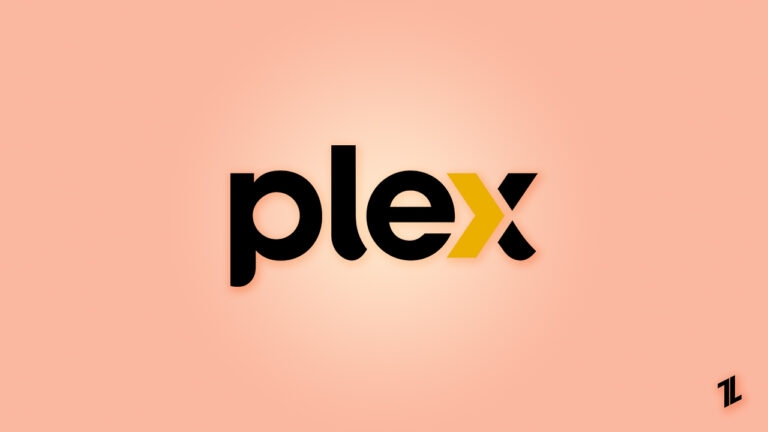 TechLatest is supported by readers. We may earn a commission for purchases using our links. Learn more.
Plex is a popular choice for managing and enjoying your media. It makes it easy to keep your movies, music, and TV shows organized and accessible. But what makes Plex even better is the option to add plugins.
Plex plugins are like little tools to customize your Plex experience. They can help you improve your media appearance or expand your collection with new content.
Moreover, Plex is phasing out its official Plugin Directory, making some Plex plugins a waste now!
But We've tested many popular ones and found some useful utility plugins that still work despite the changes.
So, get ready to upgrade your Plex experience with our top picks for 2023. We've got you covered with it all.
Best Plex Plugins in 2023
Look no further, and your wait is over! Here is our list of the Best Plex Plugins actively working in 2023.
1. WebTools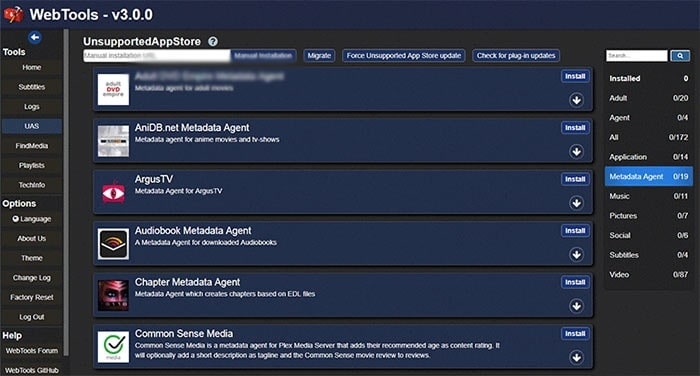 The WebTools Plex plugin is at the top of the list for Plex users seeking reliable and versatile add-ons. It empowers users with enhanced control over their Plex experience, offering features like subtitle management, access to technical data, log files, and more.
One of its standout features is access to the Unsupported App Store. With official Plex plugins becoming less available, this feature becomes invaluable as it provides a wide range of user-created Plex plugins.
Additionally, WebTools simplifies syncing your local media storage with Plex servers. This feature lets you centralize your watchlist in one convenient location, streamlining your media management.
---
2. SubZero
If you've played a Mortal Kombat game, you must know this character by the same name!
If you can read subtitles while watching a movie, SubZero is a must-have Plex plugin! Especially if you frequently watch movies in foreign languages that require subtitles.
While Plex has its built-in subtitle manager, it often needs the latest features and updates, sometimes even failing to display subtitles.
SubZero steps in as one of the best Plex plugins for subtitles, actively searching 10 different prominent subtitle sites using their APIs to provide the most suitable subtitles for the TV shows and movies you're enjoying.
What sets SubZero apart is its continuous background search for subtitles on your server's content. This ensures you have preloaded subtitles ready to go, eliminating the need to wait for them to load and enhancing your foreign language movie-watching experience.
---
3. Kitana
Kitana was made up for the Sub-Zero plugin, but here's a thing you must be aware of.
Plex used to have some cool add-ons, but they've stopped working. Then, Kitana comes to the rescue. It was first made for a plugin called Sub-Zero, but now you can use it to manage all your Plex plugins easily.
What's great about Kitana is that it works on many devices, like your smartphone. If you're out and about using public Wi-Fi, it's a good idea to use a tool like ExpressVPN to keep your internet connection safe. It's got apps for Android and iPhones, and it's an excellent way to protect your stuff.
You can get Kitana on your system either through Docker or Python. It's simple and flexible to set up.
---
4. Tautulli (PlexPy)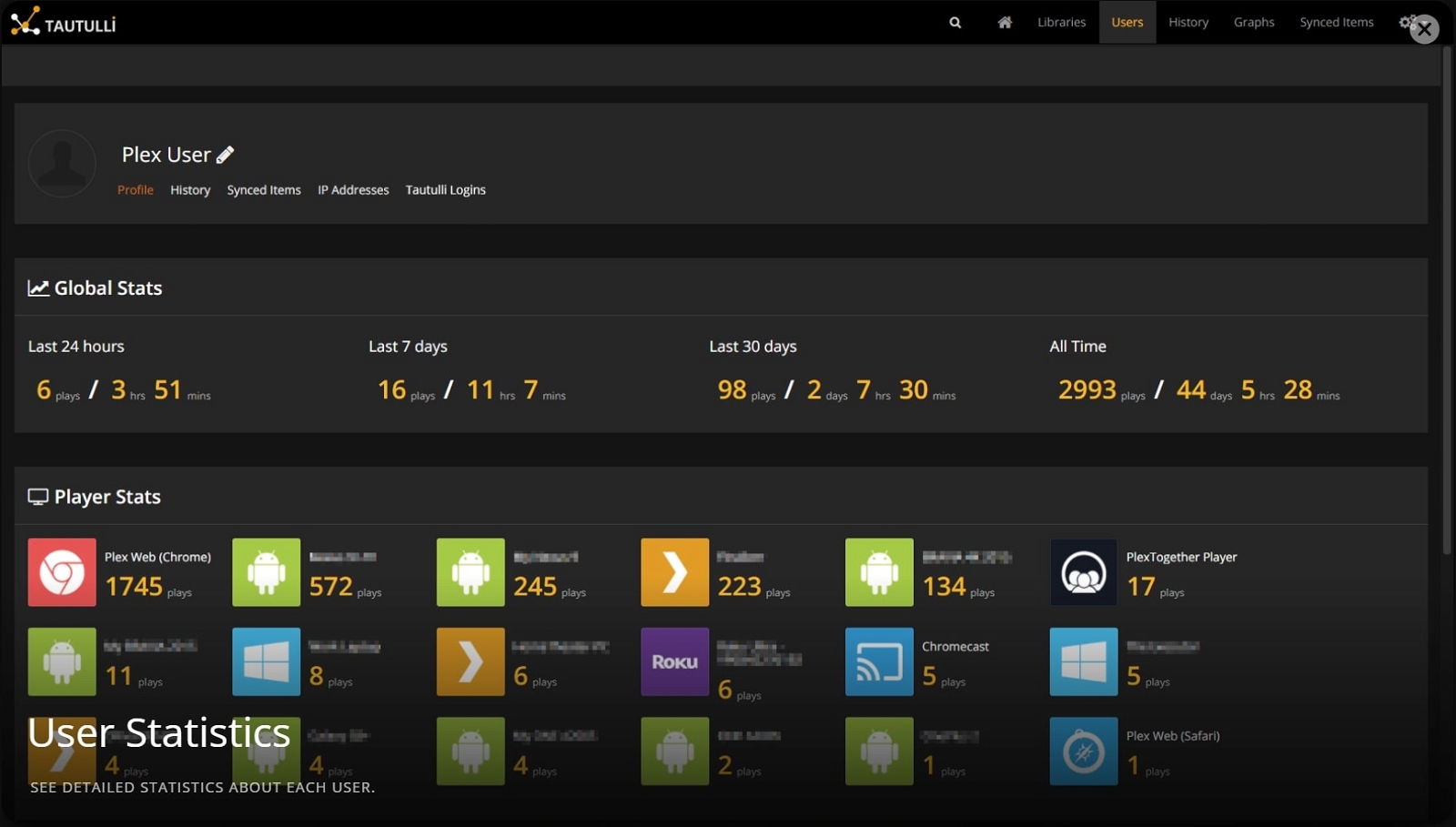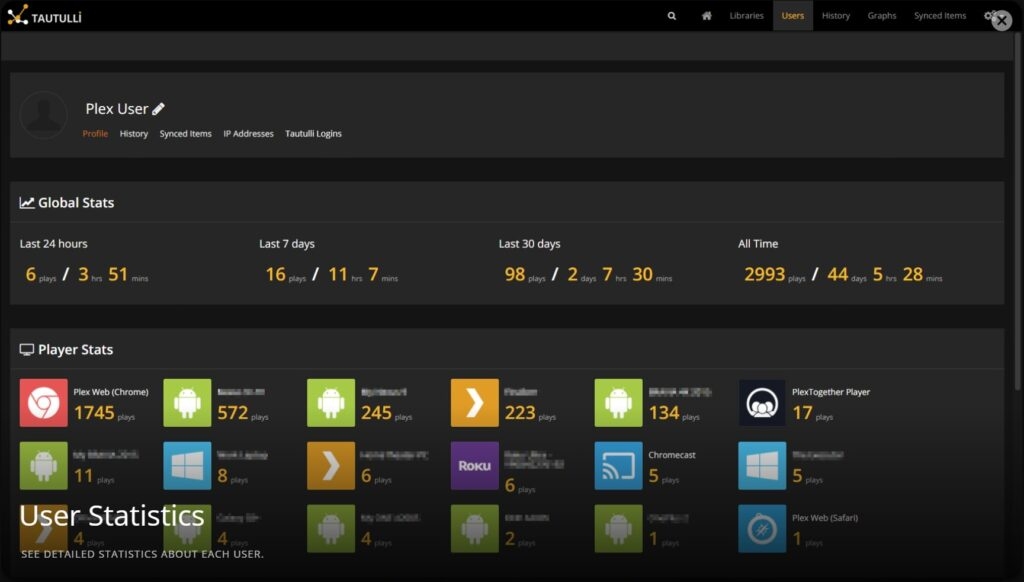 Some people enjoy watching movies and shows with their friends and family. If you often do that, this one is for you.
Tautulli is a tool that makes it easy to do just that. It's a Plex plugin that allows you to share your movie collection with other Plex users.
With Tautulli, you can also keep an eye on what's happening. You can see statistics, like how many people are watching simultaneously, and even set limits on how many can watch on your local network. It can also send you custom notifications about what's going on.
But remember that you can't get Tautulli from the Unsupported App Store anymore. To download it, you might have to go to places like Docker. It's like shopping at a different store to find what you want.
---
5. Bazarr
In search of Subtitles as quick as you can? Here is another solution after Sub-zero you can consider.
Sometimes, it's hard to understand what actors say in a movie or show. That's when Bazarr comes to the rescue.
It's a Plex plugin that finds the right subtitles for what you're watching. It not only gets you the subtitles but also makes sure they're up to date. And if there's an even better version of the subtitles available, Bazarr will get that for you, too.
To use Bazarr, you'll need to install apps like Sonarr and Radarr. These apps help Bazarr find the perfect subtitles for your content, making it easier for you to enjoy movies and shows that match what's happening on the screen.
---
6. FileBot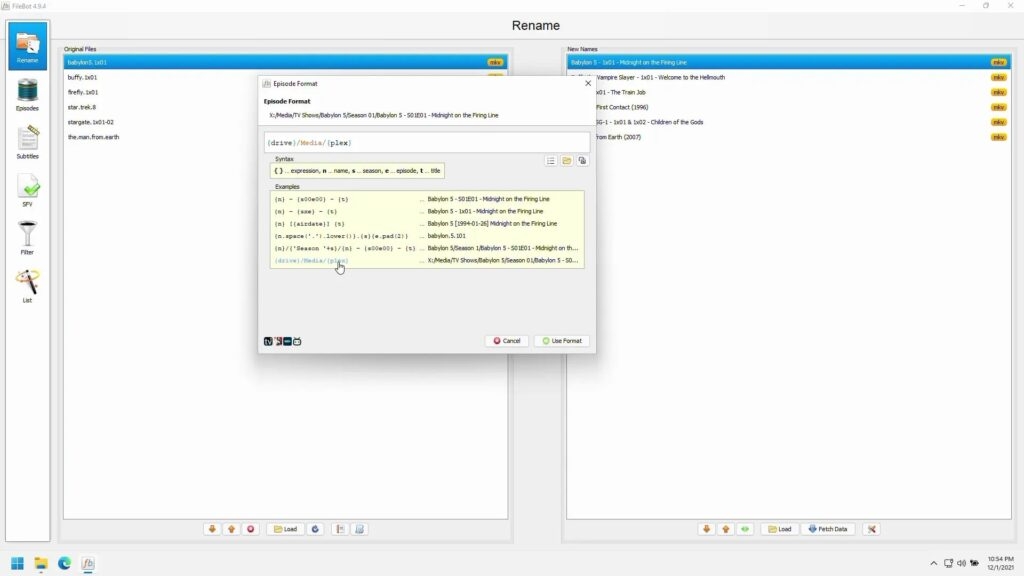 Have you worried about Renaming filenames at once? Here is the ultimate solution for you.
FileBot is like a magic tool for your media collection. It takes all those messy and badly-named files and sorts them out.
It uses extensive databases like IMDb and TheTVDB.com to find the correct names for your movies and shows. This makes your server easier to use and helps you avoid those annoying times when your stuff doesn't show up correctly in your Plex library.
If you download movies and TV shows using torrents, you know how weird the file names can be. FileBot comes to the rescue here, too. But remember, when you're torrenting, it's a good idea to use a VPN to keep your privacy safe and avoid any copyright problems.
To get FileBot, you'll need to pay $6 for a one-year license or $48 for a lifetime license. You can install it using Windows and macOS installers or Docker. It's a small price to pay for keeping your media organized.
---
7. Cigaras IPTV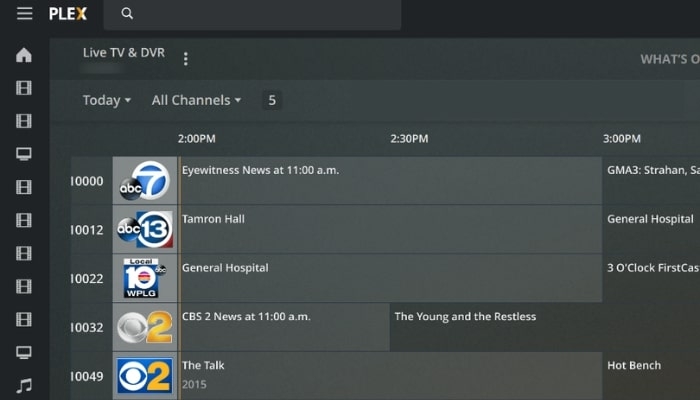 Do you want to see any of your favorite channels through a Plex app? You know what, Cigaras IPTV, one of the Best Plex Plugins, is at your help here.
Television networks worldwide now offer their shows and content through IPTV. This means you can say goodbye to strict broadcasting schedules.
Cigaras IPTV is a nifty Plex plugin that lets you enjoy your favorite IPTV broadcasts on Plex. Plus, if you want to add even more content to your streaming options, you can search for the right URLs online.
Some content might be locked based on location, so you can't access it through Cigaras IPTV. But don't worry; you can use a VPN to get over this problem.
It can unlock content that's restricted by location. Connect to the region where the content is available using any VPN, and you're all set to enjoy it.
---
8. Transmogrify
Choosing what movie or TV show to watch can be tough with so many options, right? That's where Transmogrify comes to your rescue.
Transmogrify is a plugin that gives you a sneak peek into RottenTomatoes and IMDb ratings and reviews for movies, TV shows, and documentaries on your server.
You can even spice things up by adding trailers to your upcoming movie night – they're fetched from YouTube. Plus, you can check out Letterbox pages for movies, which is pretty cool.
Are you feeling indecisive? Transmogrify has your back with a random movie or TV show picker. Let the plugin choose for you, just like when browsing Prime Video or Netflix.
And if you're curious about the actors in your favorite movies and shows, Transmogrify has you covered with actor profiles. You can enable or disable this feature based on your preferences. It's like having your movie guide right at your fingertips.
---
9. Ombi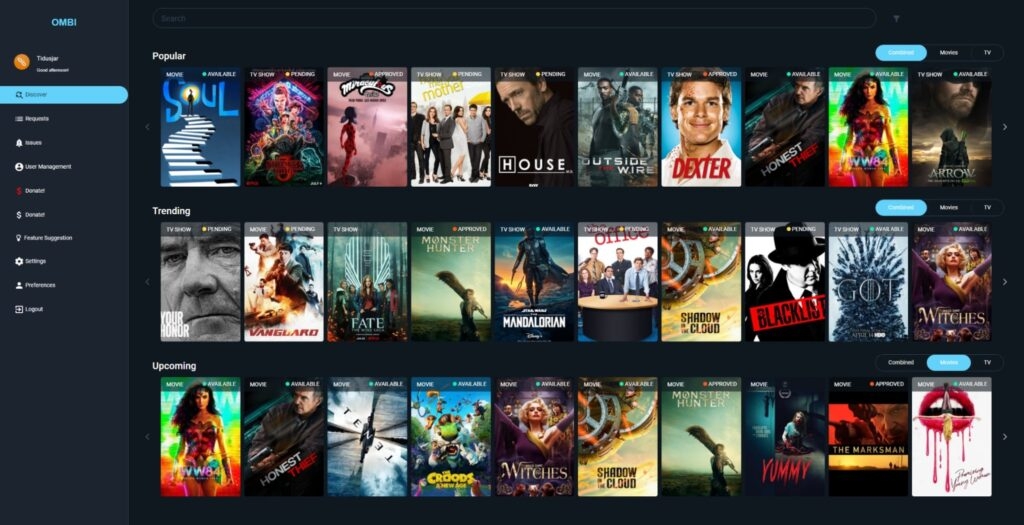 Want to share your Plex server with others with ease?
Ombi is a helpful plugin for those who share their Plex server with others. It lets your friends and family ask for the movies or shows they want to watch. You can decide whether to approve these requests or let specific users have their requests automatically accepted.
Once a request is given the green light, Ombi goes to work. It fetches the content from your DVR app, like Sonarr or Lidarr, and adds it to Plex so the person who requested it can start watching.
This way, Ombi keeps everyone on your server happy, bringing in new content without causing too much trouble. It's a win-win for everyone!
---
10. Plex-Sync
Want to keep your watching progress at multiple Plex servers?
If you're someone who uses multiple Plex servers at the same time, Plex-Sync is a handy Plex plugin for you. What it does is cool. When you start watching your favorite movies or TV shows on one server, Plex-Sync automatically updates your viewing progress on all your other servers.
If you switch to a different server later on, you can pick up right where you left off. It's a great way to keep your viewing seamless.
However, there's a catch. Plex-Sync does require some technical knowledge to set up. So, if coding and programming aren't your thing, you should explore other Plex plugins that are easier to handle.
---
11. Trakt Scrobbler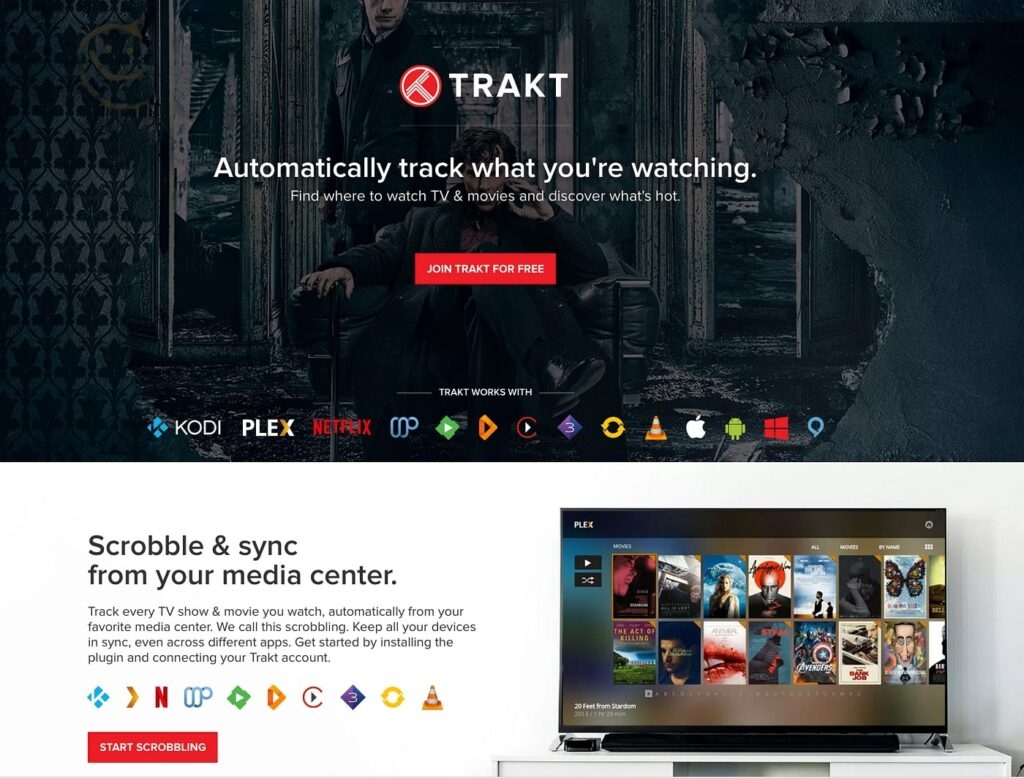 Another best plugin to Track your Watching record!
Trakt Scrobbler is a handy Plex plugin that helps you keep track of your TV shows and channels while watching. It's like your TV show assistant! It remembers what you've watched and how much you've seen, and even keeps a copy of your Trakt.tv profile.
But there's a small catch – you can't find this plugin directly on Plex. You'll need to download it from web tools, which is like a special app store for Plex.
This plugin is like those smart recommendations you get on streaming platforms today. It records all the shows you've watched and can suggest popular ones you might like.
It works great, but sometimes, if many people are using it simultaneously, it can slow down a bit, just like when a website gets too busy and can't keep up.
---
12. Organizer
As the name suggests, it is another efficient plugin to organize everything better!
When you have multiple Plex channels running, keeping track of them can take time and effort. That's where Organizer comes in to make things easier. It lets you set up separate "tabs" for each server so that you can manage them individually without hassle.
You can also add different users to help you manage the Plex servers. Plus, if the default look of the interface is dull, you can change the settings and themes to make it more interesting. This makes Organizer one of the best Plex plugins for handling multiple streams.
The best part is that you can manage your Plex server from your mobile, no matter where you are. If you like, you can even use it alongside another great Plex plugin called Plex Export, which lets others check out your content without needing access.
---
13. Crunchyroll
If you're an anime fan, you are already familiar with Crunchyroll. Crunchyroll is one of the best streaming apps for anime fans, offering more than 25,000 episodes and 15,000 hours of officially licensed content. This plugin allows you to watch Crunchyroll videos on your Plex server. 
With this Plex plugin, you can easily access all this content directly on your Plex server without launching Kodi separately to watch media. You can stream anime in high definition through this.
---
14. TheaterTrailers
TheaterTrailers is a fun and convenient Plex plugin. If you're a movie freak and love to watch movies, TheaterTrailers is another great plugin to install.
It automatically downloads trailers before movies in theaters and allows you to watch them on your TV, console, or mobile device while watching the movie.
This is a Python script that downloads movie trailers from YouTube using YouTube-DL and TMDB. One of the benefits of this plugin is that it will delete the trailer as soon as the movie is released.
---
15. ExportTools
ExportTools is one of the best Plex plugins that help you to export a CSV or XLSX file of your entire Plex library, making it easy to share an overview with others without giving them direct access. You can then open those files in Excel.
You can export from your PMS any section you want, including movies, TV shows, photos, audio, and playlists. Using ExportTools, you can also download movies and TV posters of any size you want.
---
16. IPTV
The plugin is compatible with almost every display, whether LCD or LED. it even works smoothly with the windows without compromising the picture quality. The existing network is utilized by the plugin rather than needing any cable.
It has been a choice of many network broadcasting companies to make their content reach the users. The reason is its efficient working and ease of using the interface. The two-way communication it offers enables the users to request the content they want to watch if it is not available.
It further supports the live streaming of the content straight from the server of the broadcasting firms, whether it is news or some sport, making it popular among the users.
---
17. MangaHere
For all the manga and anime fans, this plugin has really been a blessing. It enables the streaming of anime shows, novels, and comics of the same genre. Therefore, reading on the big screen has become easy using MangaHere. The comics and series have high-quality video as well as sound.
It simply directs its route toward your Plex server without going through any unauthorized or unsafe website or getaway. The content is, therefore, easily navigated and accessed without the interference of any unnecessary pop-up.
A vast library is provided to you to choose the type of comic or series you like, and the interface is quite friendly in terms of usage. People who are into anime are recommended to try it and experience great novels and anime video streaming.
---
18. IceFilms
For the Roku fans, the plugin is really a boon. It simply redirects the Roku servers to your network so that you can enjoy your favorite shows with the best quality video and audio.
It also has an option of adding your email address to receive notifications regarding upcoming shows or the latest in the trend. Any new added to the list is also notified to the user.
A variety of content is provided. The search could be made by typing the name or reviewing the release date. The features of pause, rewind, forward, and backward make it more efficient.
---
19. Lambda
Synchronization of the media with Plex is a process that generates a lot of metadata. To save it, Lambda is of great use as the storage is made locally along with the original media file.
In other words, Lamda allows the storage of valuable data, due to which the running of a video is supported.
It also enables the storage of sub-titles and the poster of the particular video in high-quality mode. It may require the installation of Webtools first to increase the efficiency of working.
---
20. FilmOn
This particular plugin focuses on streaming television content to the users. The content available is the one you'll find on a usual cable TV. The plugin allows streaming almost every channel, including TV shows, sports, and films.
There is no demographic restriction while accessing the content, which means the user is free to choose from the videos of other nations as well. Whether it be the content from the US, Canada, China, or any other country, people can watch them in their own countries.
Along with a sea of free videos, the certain content present is paid for as well. Therefore, a nominal charge has to be paid to view it.
---
21. OpenPHT
It is basically a client-based plugin that provides the users with customized visuals, giving the interface trendy tweaks and attractive skins.
Generally, logging in to the portal is not necessary for the streaming. The normal Plex account information is used to log in and watch the content you were watching before. Therefore, there is no need to create new credentials and remember them.
All the operating systems support this plugin, and it functions seamlessly. In Plex, you cannot check the recent content or the upcoming videos along with adding the new content. OpenPHT achieves this, and hence, it makes the function more handy and user-friendly.
---
Why You Should Use Plex Plugins?
Plex plugins are like extra tools for your Plex Media Server, enhancing your media experience in multiple ways.
These add-ons can extend Plex's capabilities, including handling various media formats, improving subtitle management, and offering extra streaming options. They are invaluable for streamlining your media library, enhancing media tasks, and enabling custom artwork.
Furthermore, Plex plugins grant access to online content from platforms like YouTube and Vimeo, expanding your media library effortlessly. Some plugins automate tasks like downloading TV episodes or converting media files, saving time.
In short, Plex plugins significantly boost Plex, transforming your media server into a more versatile and user-friendly platform, thereby specializing your media experience.
---
How to Install Plex Plugin?
Note: Some plugins do not have an easy installation method, so you may need to follow their installation guide.
Plugins allow you to add new features and extend the functionality of Plex. You can install plugins manually that are no longer available in UAS. To install a plugin, follow these steps:
First of all, download the plugin file. Unzip it in a folder if it is in the ".zip" archive.
Now check for the .bundle file if there is any text after ".bundle," remove it to prevent any errors.
Copy or move the plugin bundle into your plugin folder in the Plex Media Server. You can usually find the Plugin Folder in the following locations:
Windows: %LOCALAPPDATA%\Plex Media Server\Plug-ins
macOS: ~/Library/Application Support/Plex Media Server/Plug-ins
Linux: $PLEX_HOME/Library/Application Support/Plex Media Server/Plug-ins
After you have done this, restart Plex to ensure that the new plugin is loaded.
---
The Conclusion
Plex is a reliable tool for managing and enjoying media, and these Best Plex Plugins make it even better.
These add-ons, like SubZero for subtitles or Ombi for content requests, enhance your Plex experience.
No matter your media preference, Plex plugins enhance your viewing experience, making it versatile and user-friendly. These plugins are like a toolbox of extras for better entertainment.
Further Reading:
Mannu Rathore also contributed to this article.
Leave a Comment