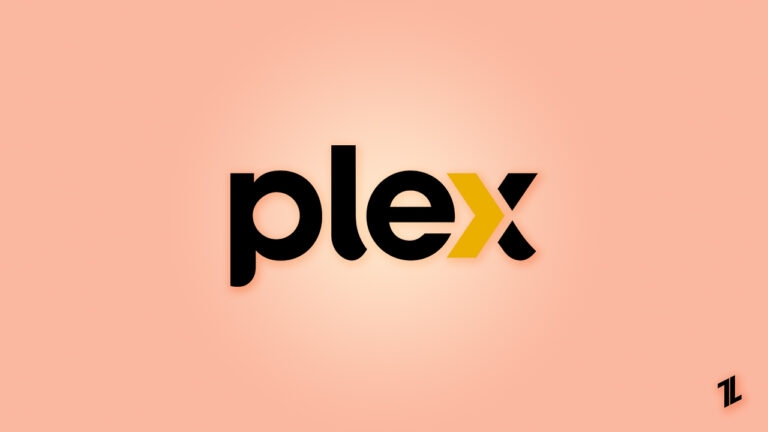 TechLatest is supported by readers. We may earn a commission for purchases using our links. Learn more.
When you are ready to binge-watch your favorite shows or movies without ads or buffering, you download them on your device. Plex Media Server is a great app to stream on your screens with plenty of media player features.
You sit, relax, and try to play the content, and suddenly you see an app crash. It reports Plex Media Scanner has stopped working with Windows 10.
So the app cannot find stored videos, movies, and other stuff on your PC. If you are searching for how to resolve it, then we have covered you all!
What causes Plex Media Scanner has stopped working error on Windows 10?
A recent update to the Plex Media Server causes the Plex Media Scanner has stopped working Windows 10 error. It strikes with missing or corrupted .exe files.
Most often, it indicates that Plex or any of its services crashes. It's a bug, and developers are working to fix it.
Yet, it will take some time for another update with a bug patch or hotfix. Till then, you can fix it legitimately without a hassle. Let's know how you can do so!
---
How To Fix Plex Media Scanner Has Stopped Working on Windows 10?
There are two methods to tackle the Plex Media Scanner not working or the crash issue. As it strikes after an update, so the solutions are in accordance. Both are easy and effective, yet you can go for the one you can follow. 
Method 1: Downgrade Plex on Windows 10 via Old Updates
As the issue strikes after an update, you should downgrade Plex to its older version.
Here's how you can downgrade Plex on Windows 10:
Press the Win+R keys simultaneously to launch the Run dialog box.
Enter the following text in it,
%LOCALAPPDATA%\Plex Media Server
Now, press the OK button
Plex Media Server directory will open; now, navigate and open the Updates folder. 
From it, select any one previous version of the Plex Server in .exe format, copy it, and paste it somewhere outside the Plex Media Server directory.
Go to Control Panel, navigate Plex Media Server, and select Uninstall from the top ribbon.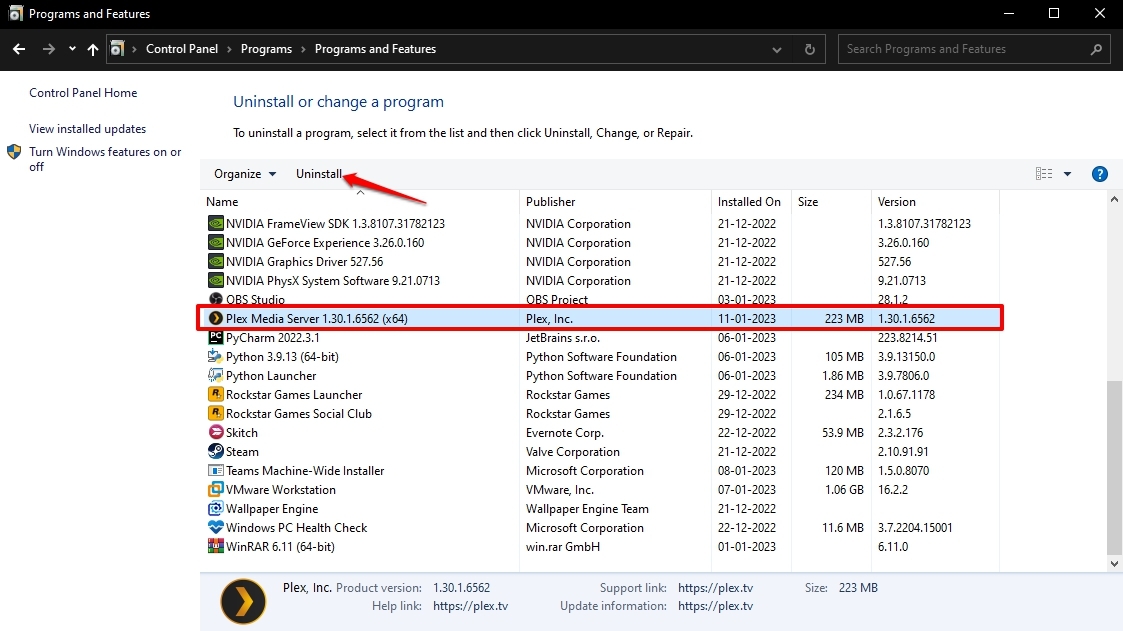 Confirm Uninstall from the prompt box that pops up.
Now, head over to the location where you have pasted an older version and install it.
Now, when you rerun Plex, it runs smoothly without any issues. Besides, it might happen that you don't find any .exe files of the older version on your PC. In such a scenario, you can jump to the following method.
---
Method 2: Downgrade Plex on Windows 10 via Downloading Old Updates
To install another Plex, you must first uninstall the previous one. Then you can download an older version from a third-party app. We will guide you with it.
Here's how you can do so:
Visit uptodown.com (third-party website) on your PC 
Scroll down to any of the previous versions and choose one but don't go for a much older one.
Now, another window opens; press the Download button.
The executable (.exe) will download, run on your Windows 10 and install it.
Now, in its older version, the Plex Media Server would run properly. Thus, the Plex Media Scanner has stopped working issue will be resolved
---
Frequently Asked Questions
How do I force Plex scan?
To force a Plex scan, you should navigate to the Library. Click on the three-dotted icon and choose Scan Library Files. Thus, you can force a Plex scan manually. 
Is there an alternative to Plex?
Yes, there are several alternatives to Plex. Some of the popular ones include Serviio, Younity, MediaPortal, Universal Media Server, and lots more. 
---
The Bottom Line
Plex Media Server is a great way to stream your PC's content. You would face the Plex Media Scanner has Stopped Working Windows 10.
As it's precisely on Windows so you might think that it's an issue with your PC, but that's not the case. It occurs after an update. Till now, the bug patch has not come up, so an update won't help.
Therefore, you have to downgrade your Plex to deal with it. For it, you have to copy the older version file from its folder to another location. Further, uninstall Plex Media Server and then head over to its older version file location.
After installing that, your Media Scanner will work normally. If you can't find an older version on your PC, uninstall the current one and download it via a third-party online service. 
Leave a Comment