Highlights
There are many services and opportunities available through Craigslist, which connects buyers and sellers, tenants and landlords. 

Mobile devices offer the convenience of Craigslist's website, but no device can compare with the convenience of Craigslist on a smartphone or tablet. 

For those using Apple or Android devices, several Craigslist apps are available, and luckily, we have mentioned them all in this article.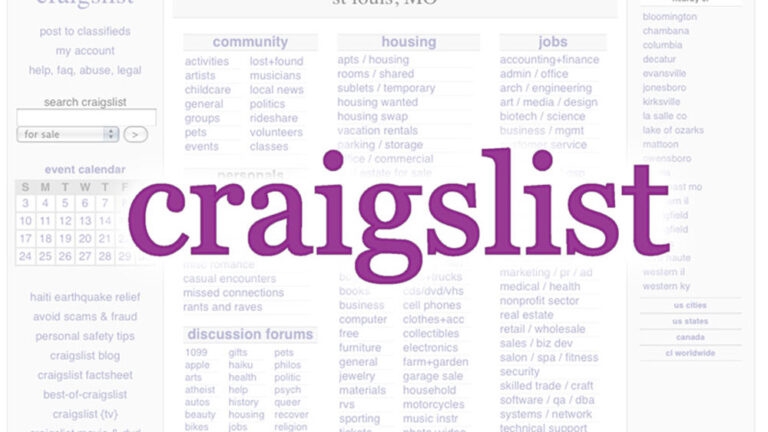 TechLatest is supported by readers. We may earn a commission for purchases using our links. Learn more.
In the US and across the globe, Craigslist is one of the largest sites for posting ads. It was founded by a man who primarily decided to keep the website largely ad-free for the community's betterment.
So, nowadays, Craigslist is a hot topic among youngersters. That's the reason why we have made this guide. In this guide, you will learn about some of the best Craigslist apps. So, let's get started with the guide.
List Of Best Craigslist Apps
So, here are some of the best Craigslist apps:
#1. Letgo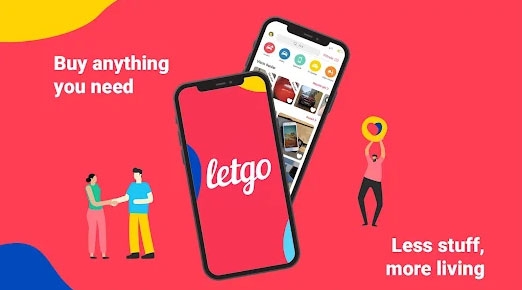 In essence, Letgo is a mobile marketplace for selling and buying items locally. On Letgo, you can instantly sell items you list and find nearby deals.
You can buy many things, such as electronics, games, clothes, cars, furniture, decor, and more. Moreover, users have the option of chatting locally with others.
Due to the evolution of technology, there are fewer and fewer traditional Craigslist applications. In addition, they are being slowly replaced by classifieds and secondhand apps. The thing is, these apps are really good, and they aren't very different from Craigslist apps.
You can sell your old stuff on this cool classifieds app. In addition, other people can find rare objects as well.
It is something they have been seeking for quite some time. Letgo makes it easy to find offers in your local area by just installing it. Moreover, you can ask any seller a question about the product and even negotiate the price in seconds.
---
#2. Daily For Craigslist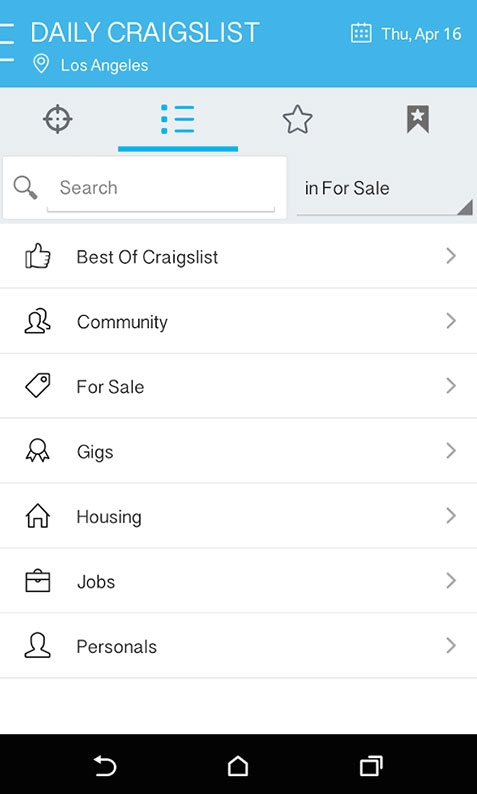 In a nutshell, the Daily for Craigslist app is just like the Craigslist web app but with a few added benefits. Despite not knowing much about the app, a new user can easily grasp everything with a snap of their fingers.
The app allows you to find the commodities that suit you and share them with friends and family from within the app so that they can get the one you find suitable for them as well. Furthermore, you can use the Favorites category to keep all your purchases in one place.
If you like something in the app, it can be saved as a favorite. However, what about the things you find offensive? Like the Craigslist browser app's flagging options, you can do that with the flagging option.
If you decide to buy something, you can easily get in touch with the owner using the various communications sources available.
Whenever you find something that interests you, you can purchase it. Alternatively, the app can notify you whenever something new is posted if you don't want to receive notifications.
---
#3. CSmart Classifieds & Feeds
There's a new iOS app available only on the App Store. You will initially find the CSmart Classified & Feeds app to be a bit tricky and hard to use when you first download it from the app store.
It takes some time to get used to the app, but once you make all the necessary settings and learn how to use it, you realize it is the absolute best app ever made for iOS.
You can blindly trust the app due to the fact that all the searches are done on the official Craigslist site. Craigslist Smart is one of the best Craigslist apps on the AppStore since it handles all Craigslist activities in one place.
Get it Now: iPhone
---
#4. CPlus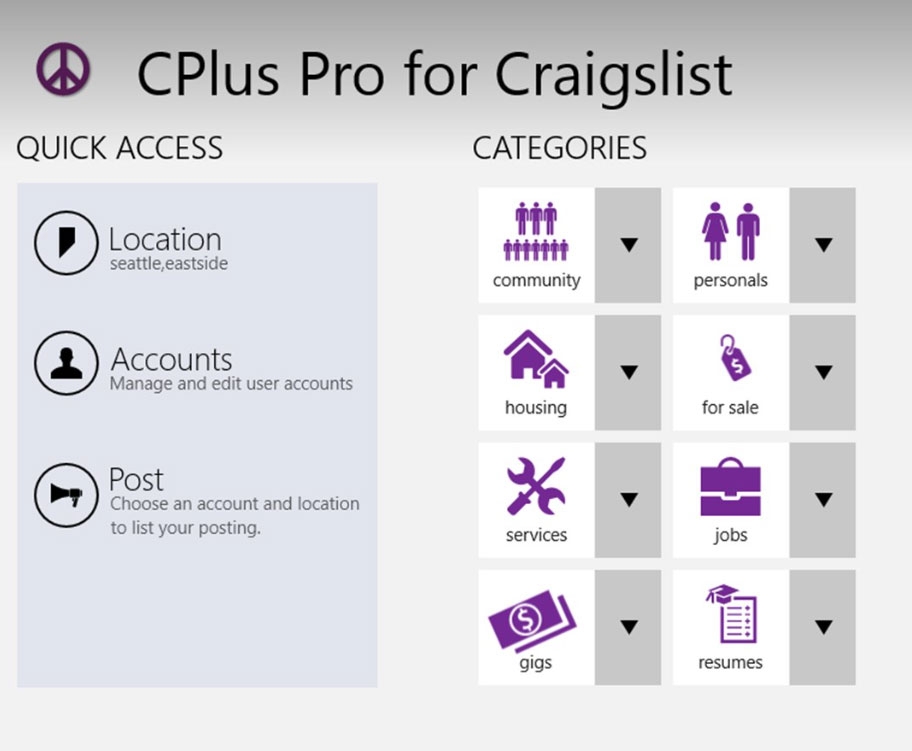 According to CPlus, the app is licensed by Craigslist, which I was not able to find any proof of, but it works perfectly. Despite the website's otherwise minimalist design, the UI and design are modern and functional.
A lot of people search within the city they live in, but avid travelers and shoppers also search nearby cities to find the best deals. It is possible to search multiple cities simultaneously with CPlus. Results can be filtered by text, text+images, or just images, depending on what you need.
If you're looking to buy a physical product online, this will be useful. Are you looking for a job? Do you keep finding the same words and phrases?
In order to keep track of your searches in the future, you can save them. There are also filters for price, bundles, payment mode, and distance.
Besides creating ads and posting them to Craigslist, CPlus users can also edit them. In my opinion, this is one of the best Craigslist apps.
---
#5. Qwilo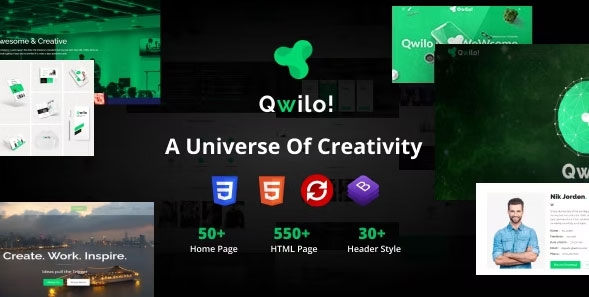 For iOS devices, Qwilo goes head-to-head with Craigslist and has a strong claim to be the best Craigslist app. Even in the searches, there is a convenient contact button next to every listing, so you can get in touch very quickly.
This app features a night mode that has become all the rage these days, and the design is aesthetically pleasing. There is no charge for most features, but you must pay $1 for notifications and saved searches. In my opinion, this is a reasonable price for an app such as Qwilo.
Other features include the possibility of searching in multiple cities at the same time, Posting and editing listings, and sorting or filtering search results by price, location, area, size, etc.
Get it Now: iPhone
---
#6. cPro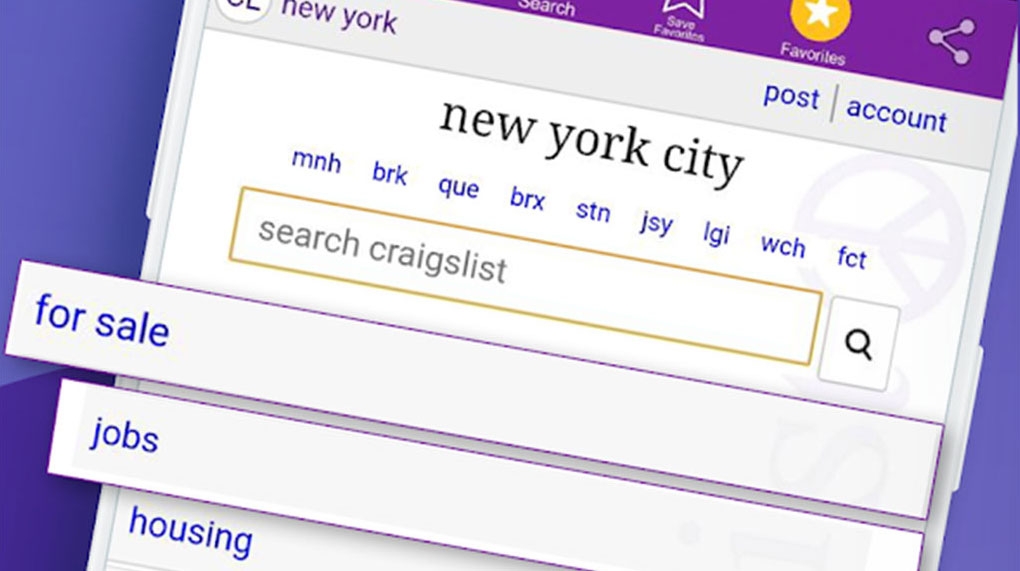 There is an in-app currency called coins, which can be purchased with cash, and all products are guaranteed. That's why cPro is different from all the other apps because it makes your deal more secure.
Also, you can edit the ads you already posted and create new ones. Despite being clean and user-friendly, the interface isn't great. Furthermore, cPro is free to download on Android and iOS. The other thing that makes cPro great is that it is ad-free.
Get it Now: Android | iPhone
---
So, that's all we have for you about Craigslist Apps (Android & iPhone). It's our hope that this list works for you. If you'd like more information, please leave a comment below.
Further Reading:
Leave a Comment