TechLatest is supported by readers. We may earn a commission for purchases using our links. Learn more.
File Transfer Protocol (FTP) is crucial when uploading or downloading files from a website server. It plays an essential role in managing files through smartphones.
FTP uses two separate ports to connect and transfer files. For that, it establishes a connection between the host computer and a remote server for transfer.
Also, it is vital to make and modify client projects. So, the security of this connection and transfer is based on the FTP Client used in the case.
You may have an FTP feature in multiple Android file explorers, but they are basic without advanced features. They cannot be compared to a dedicated FTP client with various essential features.
In this article, we will tell you about the top 9 FTP clients for Android that can help in the fast and efficient transfer of files. So, let's tell you about each one in detail below. 
Top 9 FTP Clients For Android 
There are countless FTP clients for Android, and we have chosen the best ones among them, which are as follows:
FTP Server
The first on our list is the FTP Server, a fast app for accessing and sharing files on the internet. It is a feature-packed app with a simple service via any network interface.
These network interfaces are Wi-fi and Tethering, among others. At the same time, it supports several FTP users with different paths for them. When you open it, it opens the port of your router.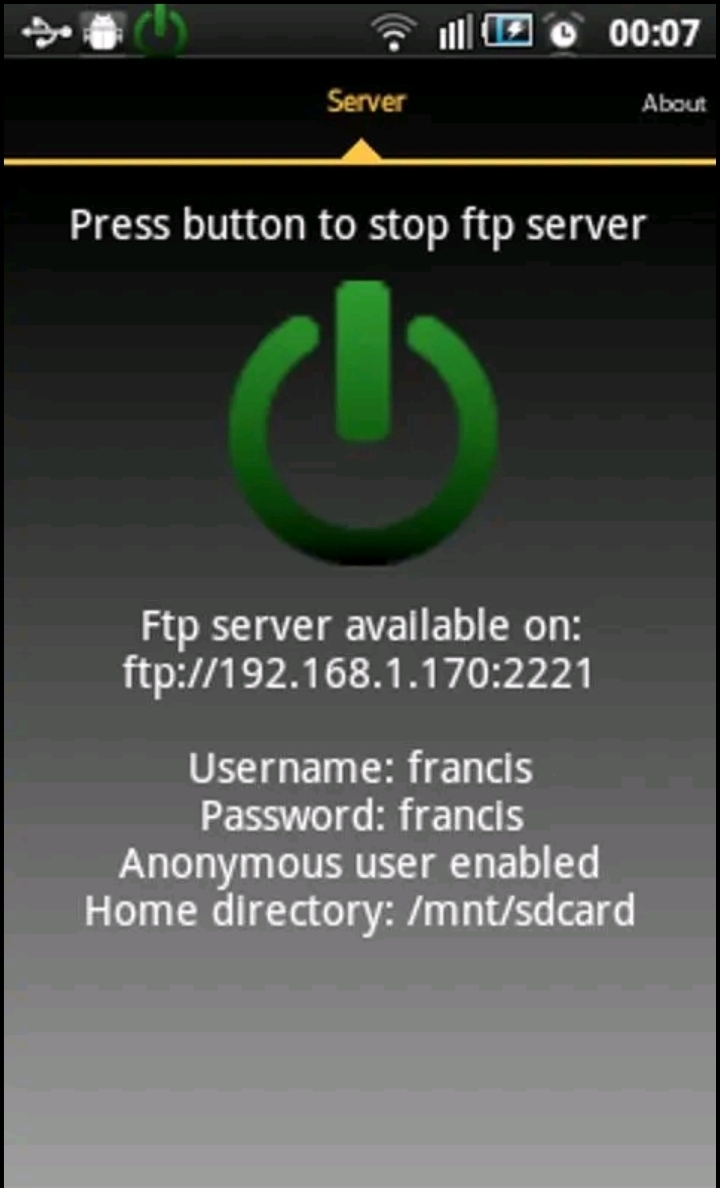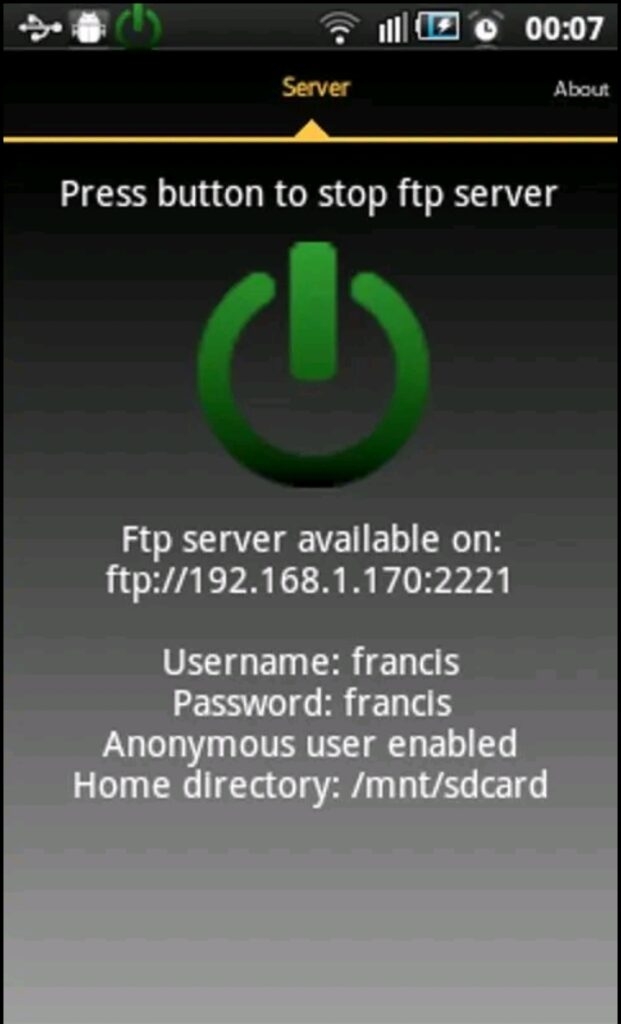 Additionally, it gives an easy-to-use experience where you can eliminate ads that might disturb you in between. To enable this, there is an option present in the About screen.
It directly begins from the server on system boot. But you need to connect it to a wifi network for it. However, if the size mode is enabled, you will face difficulty using it.
---
FTP Cafe
The next app on our list is the FTP Cafe. This app is older than the other prominent ones. Still, it is a top-rated app service. It can quickly transfer several files, documents, videos, and directions. But, it lacks a modern user interface. The app supports you to pause and resume file transfer for better control.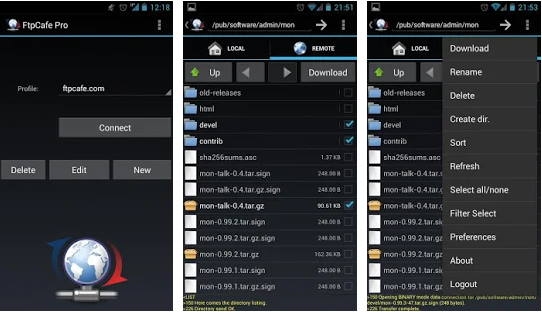 This feature is significant when you face network issues. Moreover, it has a systemic menu for easy-to-use beginners. It helps secure file transfer without security concerns. The app has garnered more than 500K downloads.
---
Easy FTP Client
Easy FTP client is another great FTP client for Android. It is a simple and quick download/upload of several files simultaneously. The app supports different file protocols like FTP, FTPS, and SFTP. Also, you can use it to make ZIP files that are secured by a password for confidentiality sharing.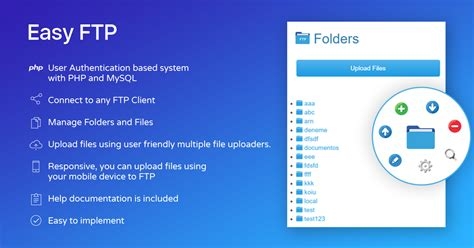 Easy FTP has an option for pausing or resuming downloads which is essential when engaged in selective downloads. Also, it has a modern UI. To access this app, enter your account credentials and click the 'check' option. That is it, and you are ready to use it.
This app can be used for wifi and mobile users to transfer files. Additionally, you will get 3GB of free data transfer.
It is also known as an FTP client. Also, the app has an intuitive panel that is ideal for beginners. This app has been mainly made for the reliable transfer of files.
Moreover, it has app-wide password protection to prevent others from getting into it. Easy FTP Client lets you create root folders and change the custom cache size. The app offers image thumbnails for easy management. There is an adoption to transfer files in the background when you are busy with other work.
A letdown can be the ads constantly appearing at the bottom of the screen. The app has in-app purchases, and a free version, too, has a limit of 3GB. This 3GB memory is adequate to support regular use. But, increasing the limit required a paid version costing around $1 to $5.
It supports FTP and SFTP functionalities where you can split files into multiple archives and add passwords for protection. There is an option to delete, sort, or rename files on your local drive.
---
Power FTP
If you are looking for a minimal tool, then power FTP should be your choice. It supports countless hosts in the free version itself. Also, there is no limit on the number of file transfers made. The user interface of this app seems a little old. However, all the modern features are vital for use.
The critical feature of background file upload and download is that it doesn't force you to stop your other work forcefully.
Also, there is an inbuilt text editor for instant text editing at the same time without the need for any third-party app. There is a unique folder sync option to download new changes on the server folder automatically.
---
Admin Hands
Like other web tools, Admin's hands is a comprehensive FTP client for Android devices. It even supports SSH and SFTP clients for Android. At the same time, it has one extra feature, too, compared to the web tools. It allows you to edit files in the app itself.
Moreover, it supports you in running scripts in batches on several hosts simultaneously. This app is a handy tool for scheduling tasks on multiple hosts.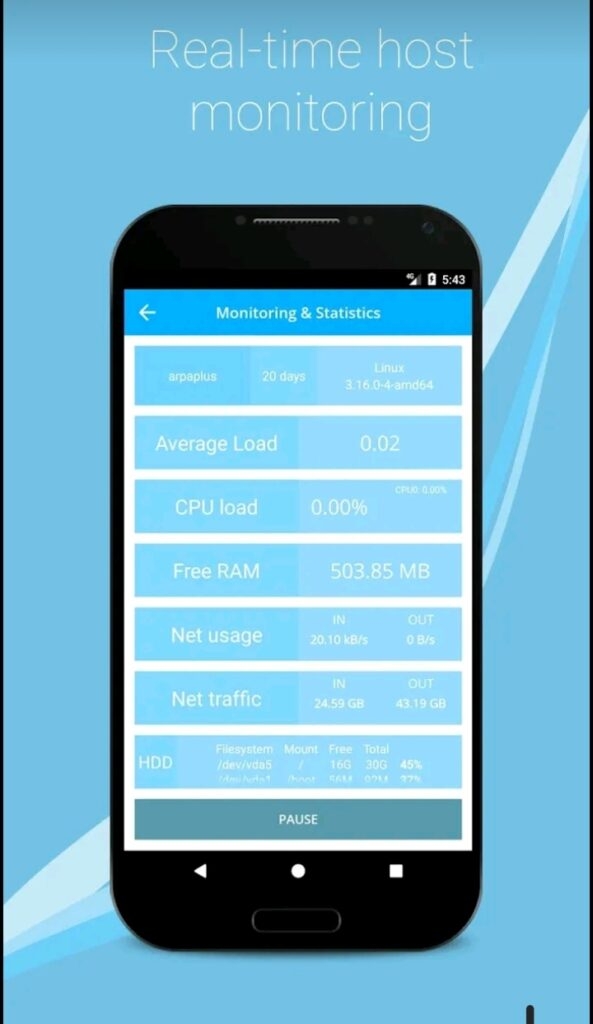 A drawback is that when you use this app for downloading or uploading a file, you cannot use or access other apps till the process is completed.
So, this would affect your work. The app is free without any ads. But you can only use a limited number of 5 hosts. To use more hosts and get more features, you need to upgrade the app at $1.99/month.
It is one of the best apps that you can get on the Google play store. It is easy to connect with an FTP client or SSH terminal through it. The app allows for SSH Monitoring with an integrated text editor.
It even supports SSH, TELNET, SFTP, FTP, HTTP, and several other protocols. Admin Hands has a simple, modern, and easy-to-use interface. It has two versions. The free version and the paid one come for $1.99/month.
---
Turbo FTP Client
Next is the Turbo FTP client. It is an easy-to-use and popular FTP client for Android. The app supports FTP and SFTP protocols. It has a simple and friendly interface. Another exciting part is that this app gets regular updates.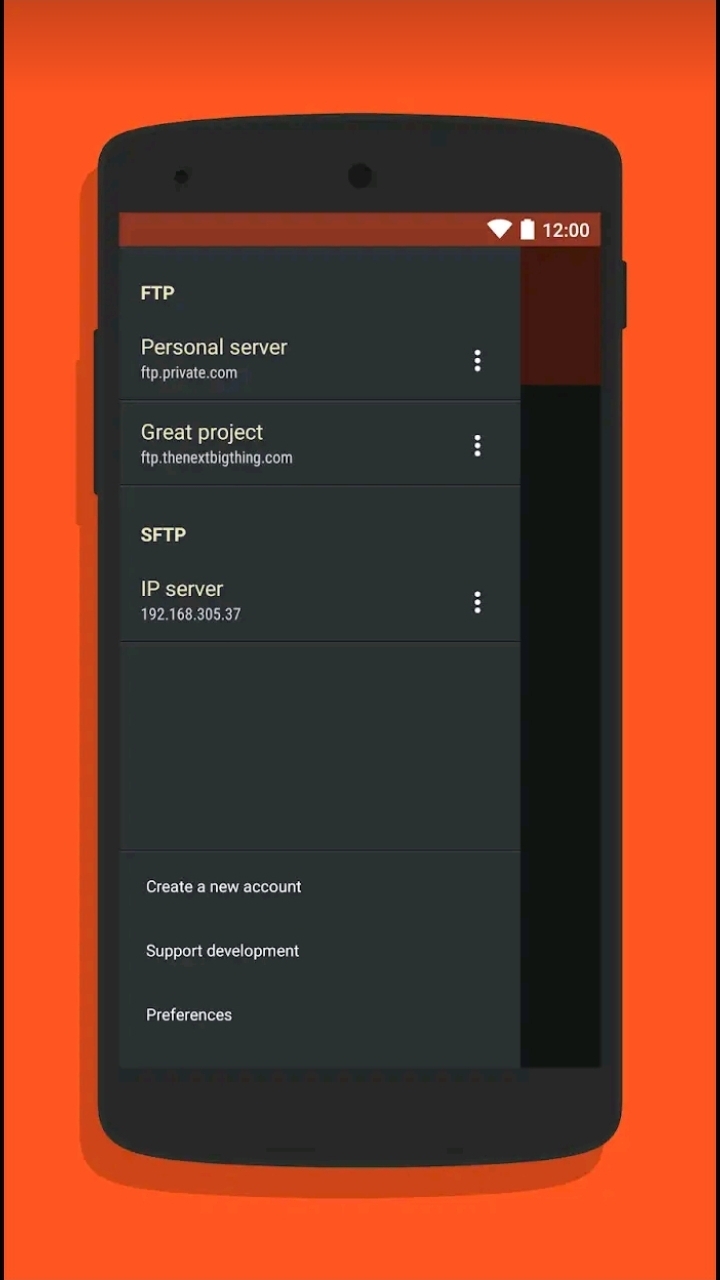 You might find it best because it offers vibrant themes and supports multiple languages. As far as performance is concerned, it is fast and optimized. Turbo FTP Client further supports password encryption.
The app has a fully-loaded internal editor. Consequently, it can quickly alter your script files. Also, it offers a chance to add a password and private key authentication for safe and secure file transfers.
In addition, you can be assured of its security even for basic activities and operations like transmitting data. It lets you monitor folders and automate processes.
---
SS Helper
SS Helper is another powerful FTP client for Android. It is a multiprotocol tool with a safe server without security concerns. The app works flawlessly on unrooted Android devices. At the same time, it has unique functions for rooted devices.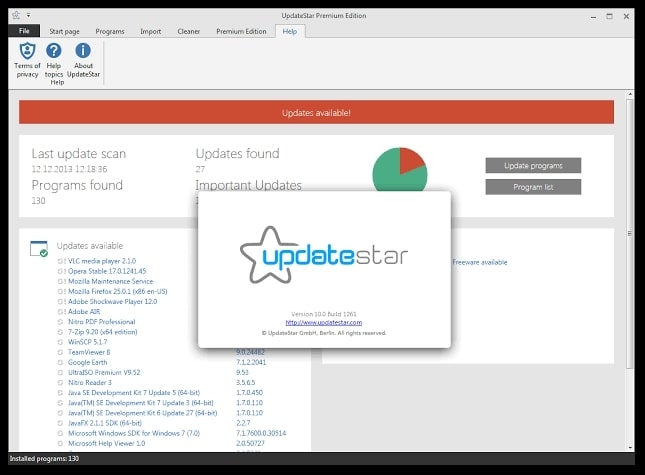 The app supports file transfers like sftp, Rsync, SCP, and much more. It allows you to run the transfer background efficiently.
---
AndFTP
The AndFTP is a renowned and top-rated FTP client for Android. The app has a smooth user interface. It offers good stability and lets you directly upload or download files from the host server computers. It lets you download your resume after a pause or break without restarting the download, losing the progress.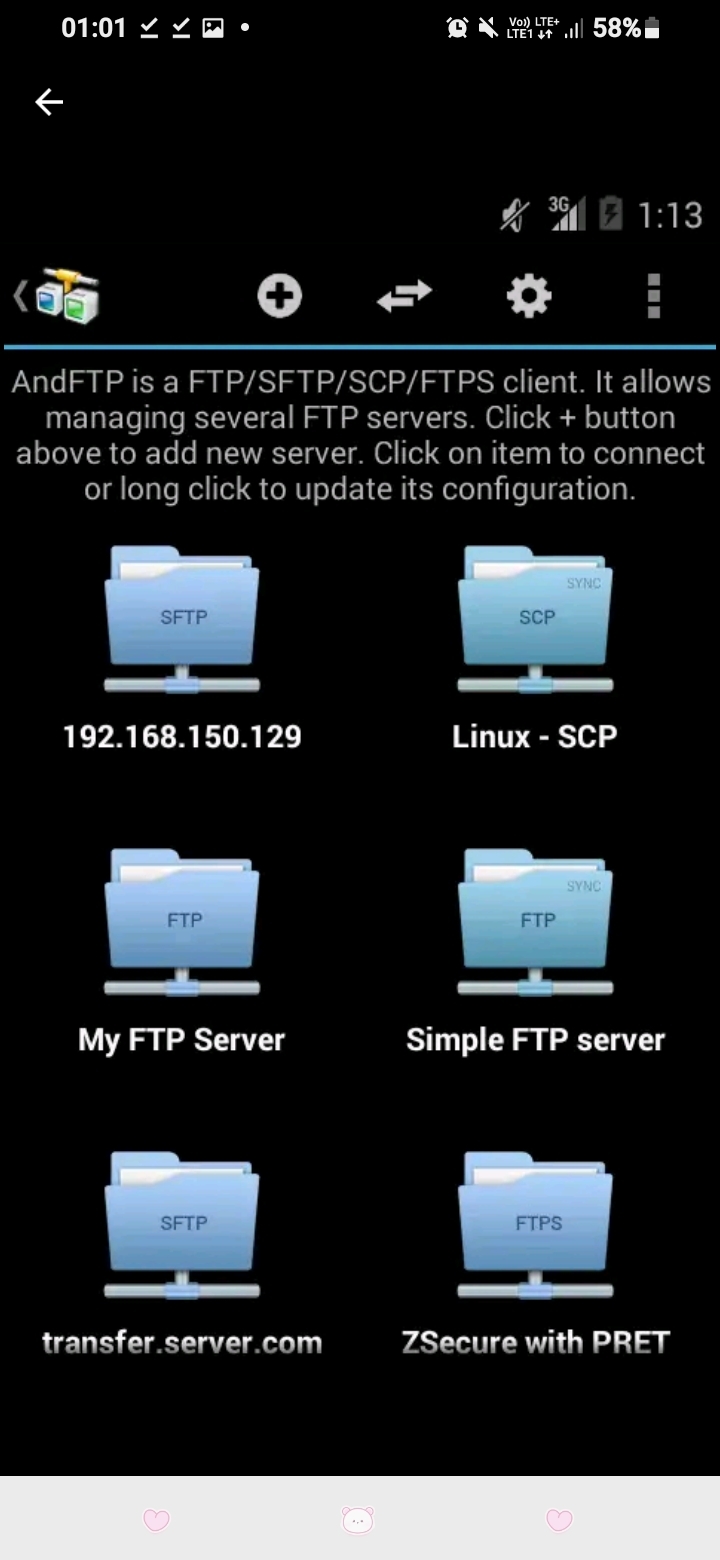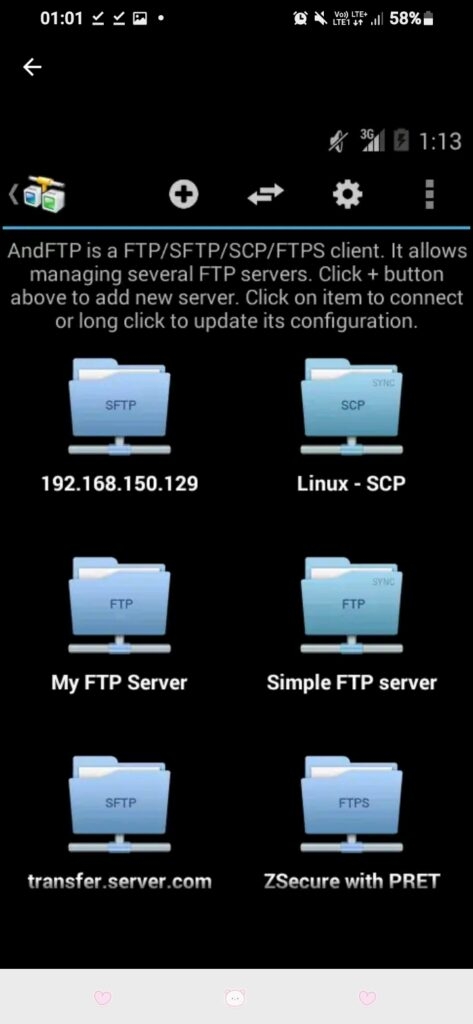 It supports several protocols like FTP, FTPS, SFTP, and SCP. You can quickly resume downloading your files and create custom commands for them. It supports multiple languages, and it is easy to delete files.
The app has excellent stability and allows you to download directly from the host server, with great features like synchronization and sharing. And FTP is available for free but can fail to upload massive files.
---
Amazon File Manager
The last one on this list is Amazon File Manager, a light app available for free. This open-source file manager has several exciting features. They include code editing, media players, and more. You can start or access it while the app supports FTP/FTPS server with SMB/SFTP client support.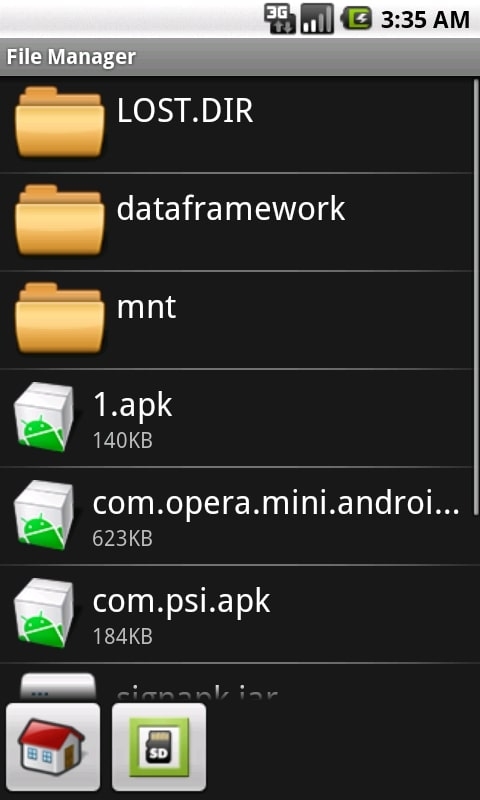 ---
Wrapping Up
We all share and transfer files daily while working on our devices. This makes an FTP client important for all Android users.
The apps mentioned above in the list are the best FTP Clients for Android users. You can choose the ideal one for yourself based on your needs and their features for easy sharing of files the next time.
Leave a Comment