TechLatest is supported by readers. We may earn a commission for purchases using our links. Learn more.
Does your Apple or Galaxy watch have a simple look unsuitable for special occasions? If so, you don't have to remove it for special events or get a new expensive watch for it.
An easy way out is to get an extra wide leather watch band for your watches that will elevate its look and make it sturdy at the same time. 
Plus, they make comfortable wear for daily use with a breathable fabric like leather. Such leather watch bands are suitable for various occasions, from Outdoor activities to special events. If you are impressed with this idea, we have listed the top 8 wide leather watch bands in 2023.
Best Wide Leather Watch Bands
There are plenty of watch bands to go for! However, amongst the plethora, not all suit Apple and Galaxy watches' elegance, durability, and style. Both are unreliable for this purpose. Therefore, we have used, handpicked, and jotted down the best ones under the category!
Tefeca Dual Series Replacement Watch Band
EDIMENS Leather Bands
Coobes Compatible with Apple Apple Brand Watch
VIQIV Leather Band
KONAFEI Watch Band
Hepsun Watch Band
Balerion Cuff Genuine Leather Watch, Band
Nightcruz Leather Wristband
But what makes them the best? Let's glance at its review and why we liked it!
Tefeca Dual Series Replacement Watch Band 
Are you looking for a Watch Band with a more comfortable fabric?
A stiff or rough fabric of a watch band can irritate your hands and make you feel uncomfortable throughout the day.
To avoid this problem, you must consider the Tefeca Dual Series Replacement Watch Band. It is carefully handcrafted with good quality leather that would be soft on your hands.
Further, it has double air holes, making it more breathable for your skin. So you won't sweat or get any marks near your wrist. 
Also, there is no fun in wearing a simple and boring watch. For this reason, the Tefeca watch band has an ultra-wide design with a satin finish stainless steel double-pin buckle that gives a classic vibe. It gives you a bold, classy, and unique look.
To ensure you don't have to buy a watch band frequently, this band has a durable construction with custom-made lugs and double tangs stainless steel buckle. It will stay by your side despite wearing it throughout your work day.
If you encounter any quality issues, you can get a fuss-free one-year warranty for replacement or a refund without return.
Pros
High-quality material
Suitable for use with Apple Watch
Easy to put on
Cons
Not Suitable for use during workouts
---
EDIMENS Leather Bands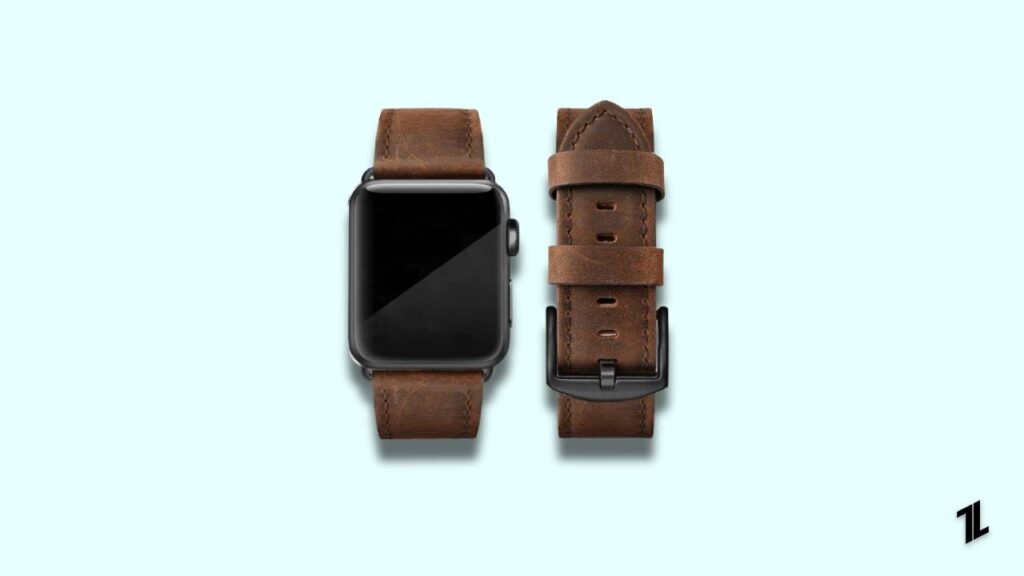 Are you looking for a wristwatch band that is suitable to wear for any occasion? 
It is challenging when your wristwatch band looks good in meetings and parties but is not suited for workouts or any sporting activities. You may either have to change your wristwatch band or go without it. To solve this problem, you can use the Edimens Leather Band for your watches. 
It is a unique grain Leather Band suitable for wearing Apple watches of different sizes. Investing in a leather wristwatch band with a poor-quality material is not fun. For this reason, the Edimens leather bands are made from a unique, crazy horse vintage Grain Leather.
In addition, it has a classic stainless steel buckle with a smooth clasp. So, it will give you a comfortable fit without any irritation despite wearing it for hours. 
It has a compatible size with Apple watch 42mm and 44mm 45mm bands. Overall, it will make you complete a retro or classic look for an occasion.
Further, it has stainless steel connectors on both ends, making it convenient for you to lock and quickly remove your Apple watch. You can choose and order from various colors and styles of your preference. 
Pros
It has an excessive length for hands of all sizes
Nice and precise switching
Cons
Color can sometimes dye out
---
Coobes compatible with Apple Brand Watch 
Are you looking for a suitable watchband to gift to your friend or family member?
It is always challenging to think and find a suitable gift for someone that shall be special and useful for them. But, the Coobes wristwatch band can solve your confusion as it can be your ideal gift.
It looks great as a gift with an exceptional design. The wristwatch band can transform simple watches into classic, elegant items to complement your look. It has a vintage fashion leather design that is excellent to pair with any of your favorite jewelry and clothing.
Although it is a perfect match for special occasions, it's equally suitable to wear during regular days or high-intensity tasks. You can wear it during any activity like Outdoor Hiking, Climbing, Riding, etc.
Alongside, it is an environmentally friendly watch made with full-grain Crazy-Horse Cow Leather that gives an elegant aroma with a glossy texture for a stylish gift. 
Pros
Higher flexibility
Solid pin buckle
High-quality material
Cons
Moderate band length is not suitable for big wrists
---
VIQIV Leather Band
Are you looking for a multipurpose Wrist watch band? 
When you invest in a wristwatch band, you want to get the most by using it. For this reason, the Viqiv leather band is a dual-function wristwatch band that can be worn as a bracelet and a watch band. So, this leather band is all you need to flaunt a retro-style bracelet at parties or wear a classy watch in meetings.
The Viqiv leather band gives a soft leather aroma that excludes royalty. Given its durability, whether you wear it occasionally for special events or flaunt it daily, it will stay intact. 
One of the most striking features of this wristwatch strap is that they are available in unique colors that will make your watch stand out from the rest. It has stainless steel rivets that look stylish and exclude a cowboy look. It has a versatile gloss texture to match your looks and mood. 
You can wear it without worrying that Higher movement may damage your Apple watch because it has strong connectors on both sides. It helps you lock your watch instantly and hold it tight.
In addition, the VIQIV wristwatch has a stylish stainless steel metal clasp with a double electroplating process for long-term use. Its buckles are more wear-resistant than any ordinary one. Another feature that stands out is precisely cutting holes to ensure your heart rate sensor is in contact with the wrist without affecting the sensor's work.
Pros
Made from soft leather
Anti-scratch wristwatch band
Cons
Difficult to strap on the wrist quickly
---
KONAFEI Watch Band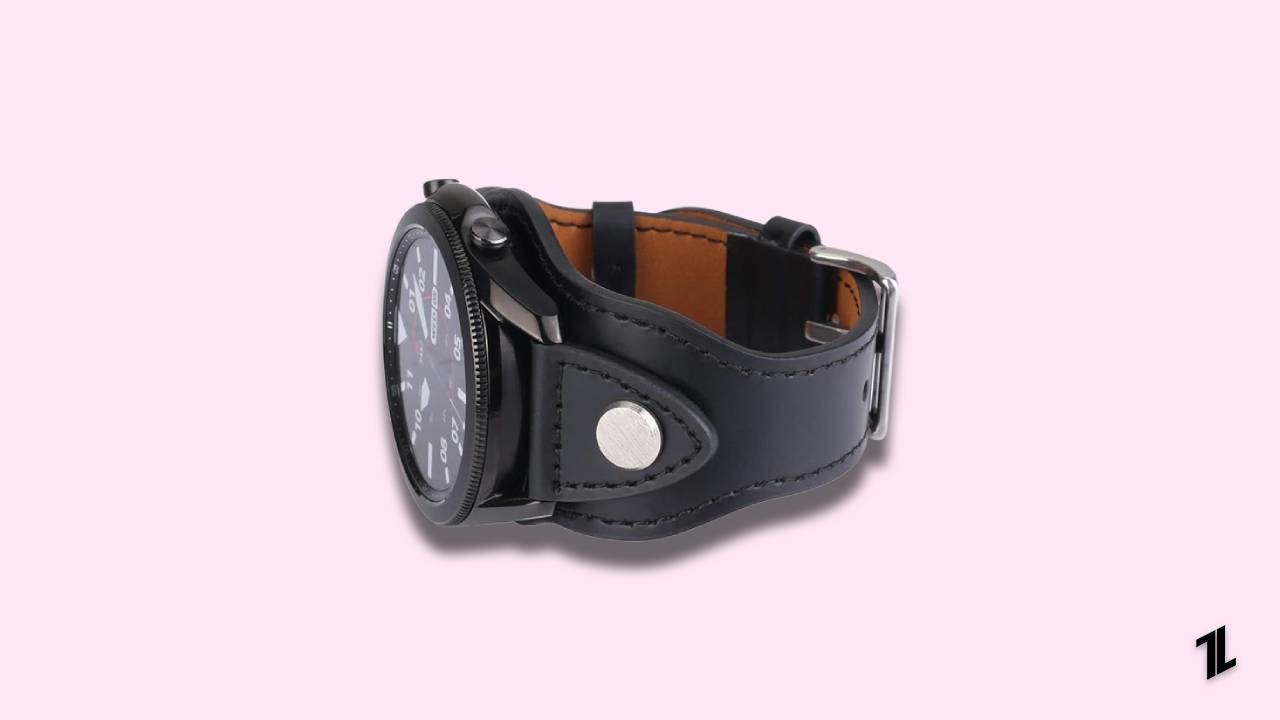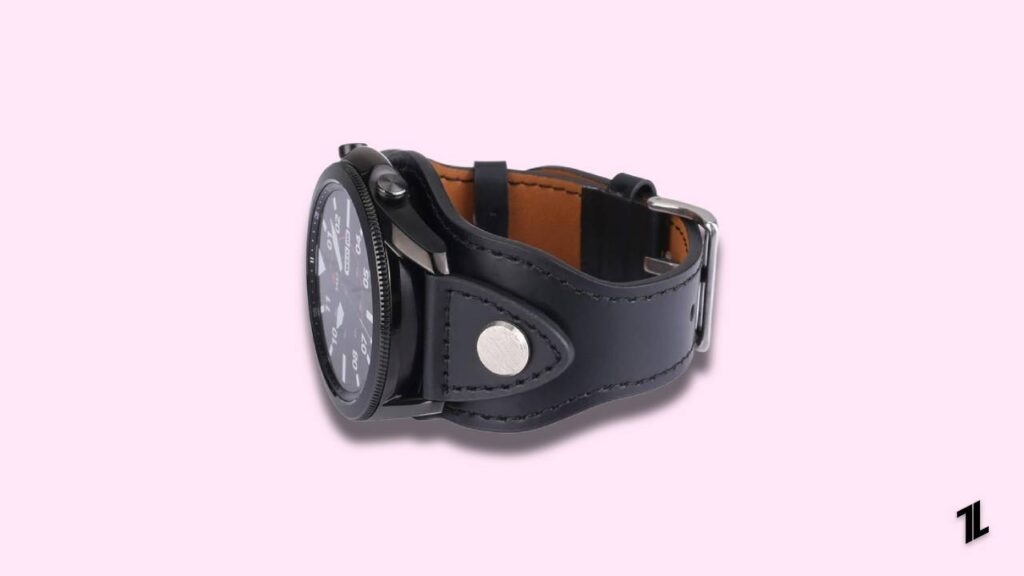 Are You looking for a vintage leather wristwatch band? 
A wristwatch band made from a non-breathable fabric can be highly irritable for your hand. Plus, it can cause sweating and leave marks on your wrist.
You can wear a Vintage leather wristwatch band from KONAFEI to avoid this situation. It is a breathable fabric that can absorb sweat and humidity. 
Apart from the quality material, its elegant design can change your primary Galaxy or Apple watches into vintage accessories. It gives a retro vibe suitable for wearing during celebrations or Daily Leisure for Outdoor Climbing, Hiking, Riding, and other sports.
The wristwatch band is a premium quality item with a genuine leather cuff. It has a unique, anti-slip texture and absorbs your sweat, making you feel that you haven't worn anything.
Its elegant design comprises hand-sewn material, metal buckle, and fast-release connectors. Moreover, it is dirty-resistant that doesn't let dust stay on your watch. 
Pros
Decent quality
Comfortable to wear
Cons
The backing makes charging difficult
---
Hepsun Watch Band 
Are you looking for a fashionable wristwatch band? 
The best way to make your simple Apple or Galaxy watches fashionable is by using a stylish wristwatch band. The Hepsun Watch Band is just that with a one-of-a-kind look. It is a combination of style and durability. 
Crafted by the finest craftsman and high-quality material, it will give you a sophisticated and classy look. On the other hand, it does not wear out after constant daily use due to its durability. You will be delighted to know that each star from the brand is unique, like its owner. 
For its durability,  the wristwatch band has an excellent built quality made from full-grain Crazy-Horse Cow Leather.
Additionally, it is a handmade hemming craft with quality stitching that makes every piece unique and beautiful. It is sweat-absorbent & wear-resistant in quality. So, you won't have to worry about whether you can wear it on high-temperature days or sport it regularly or not. 
You can get higher security for your expensive Apple or Galaxy watches with the connectors that keep them locked throughout. Moreover, it has solid connectors and quick-release spring bars to keep your watch tight and secure without using extra tools.
The Hepsun wristwatch band can be a perfect accessory to your favorite clothing. It can suit all kinds of faces and glances. Alongside the company offers you a satisfactory after-sales service within 24 hours.
Pros
Compatible with a variety of watches
The leather becomes more beautiful after some time
Flexible to wear
Cons
It doesn't allow adequate connection with the charger
---
Balerion Cuff Genuine Leather Watch, band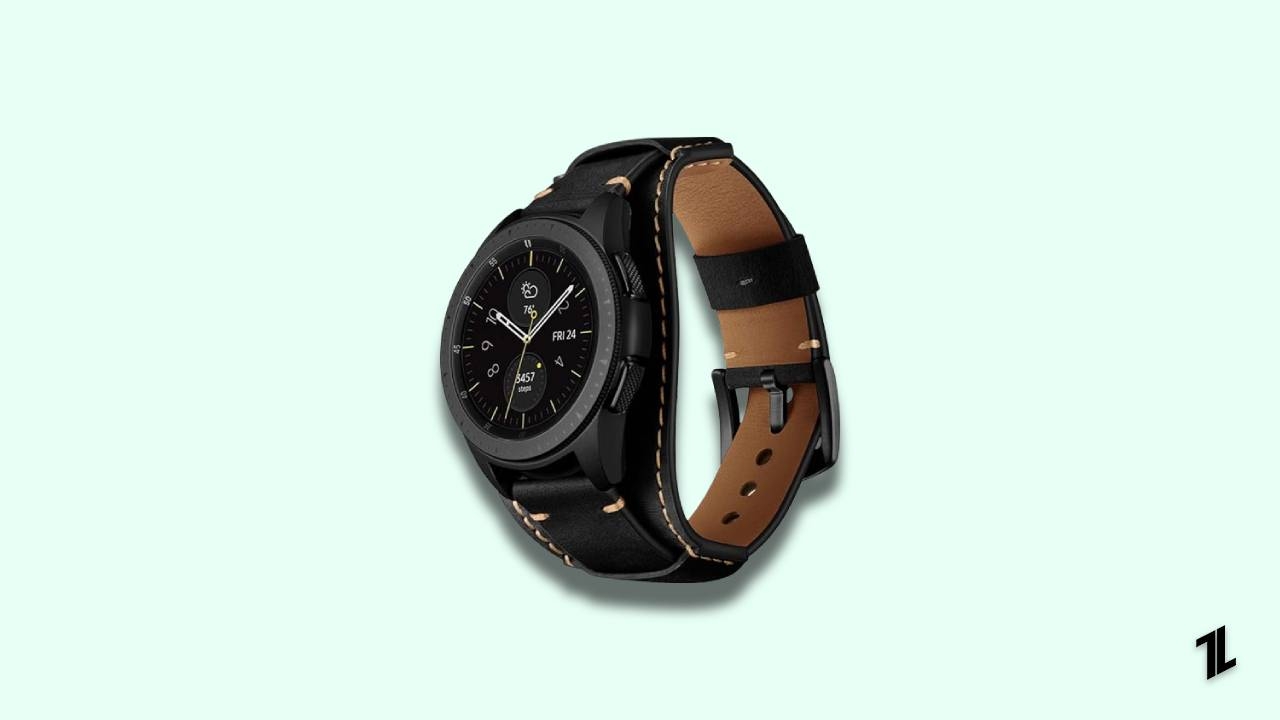 How about a wristwatch band with adequate cuts to keep the sensors of your Apple watch working?
A common concern new users face while purchasing an additional leather watch band is their cuts. Many watch bands need more cuts, which makes it challenging to use the fantastic sensor feature of your Apple watch. But you don't have to worry about this problem when owning a Balerion Cuff Genuine Leather Watch.
It has precise cuts and holes that won't affect the HR and sensor functions of your Apple Watch, helping you track your heart rate while looking stylish. It has an adequately long band of 210mm fit for wrist size that suits perfectly for adults.
In terms of quality, it is made from genuine Leather and has a thick stainless buckle that makes it sturdy and gives a bold look that matches your strong personality. 
To ensure you don't have to hassle overfitting your watches into it, there are quick-release spring pins for easy installation. In addition, you get an excellent after-sales service of a 12-month refund or return for any quality problems.
Pros
Easy to swap with the quick-release spring bars
Sturdy quality
Good color options
Cons
---
Nightcruz leather wristband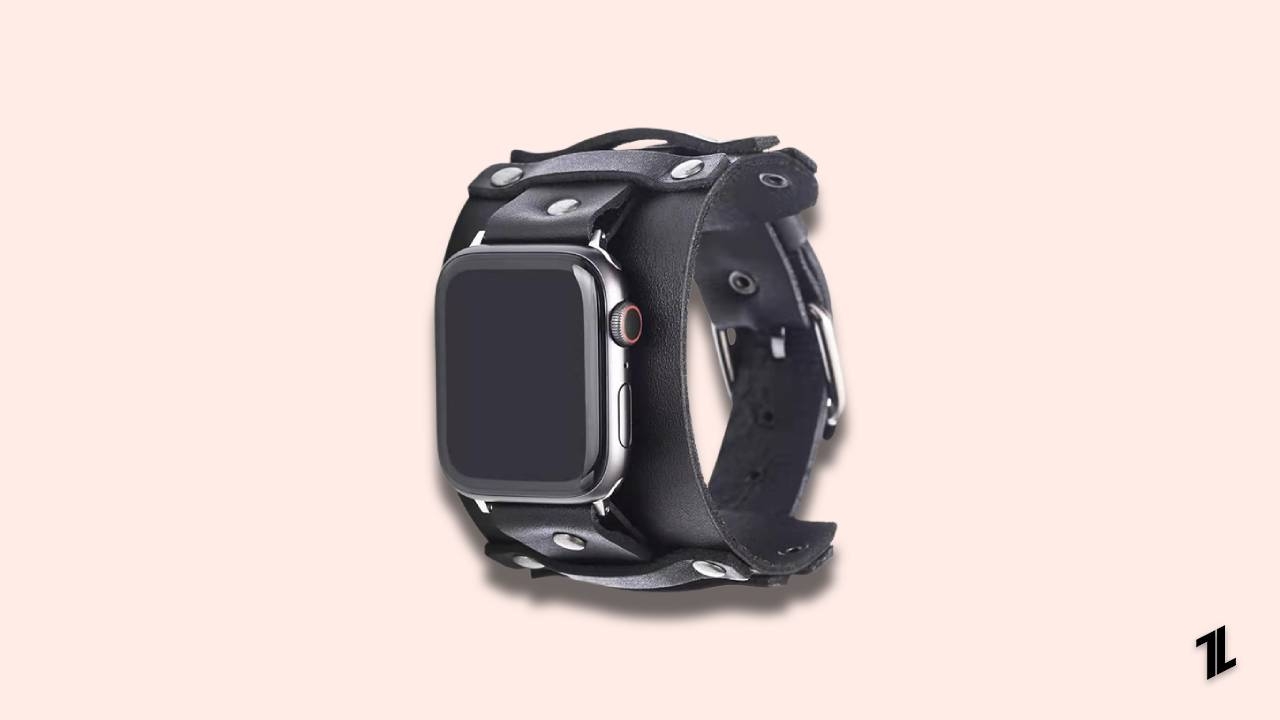 How about a leather wristband with 100% satisfaction and a good service guarantee?
Well, this is what the Nightcruz leather wristband claims to be. This wide leather Apple watch band has a 100% satisfaction guarantee for its customers. 
It is a wide leather watch band with three important circles to fit your wrist and a precise design that makes it look more beautiful. Overall, it gives you a vintage feel with your Apple watch and has a size of 10×2 inches for the wrist.
It shall be an investment worth your money because it's made with a high-quality genuine cowhide leather strap. This kind of strap is known for its stability and toughness. So, it will make you stand out for your look in your meeting or party. Given these benefits, this leather wristband is an ideal gift for both males and females.
Pros
Easy to adjust from medium to large wrists
Cons
The band is not durable, and the hole is too small
---
The Conclusion 
Donning a wristwatch leather band gives your monochromatic watches a fashionable and modern makeover. Also, they are made from soft fabrics that keep your wrist safe from sweat or irritation. They serve a dual purpose of complementing your watch or as a stylish bracelet.
Alongside, they are more durable and give an ultimate look throughout the lifetime of your Apple watch. Consequently, it makes a worthwhile investment if you are particularly passionate about wearing and flaunting your Apple watches all the time.
Further Reading:
Leave a Comment