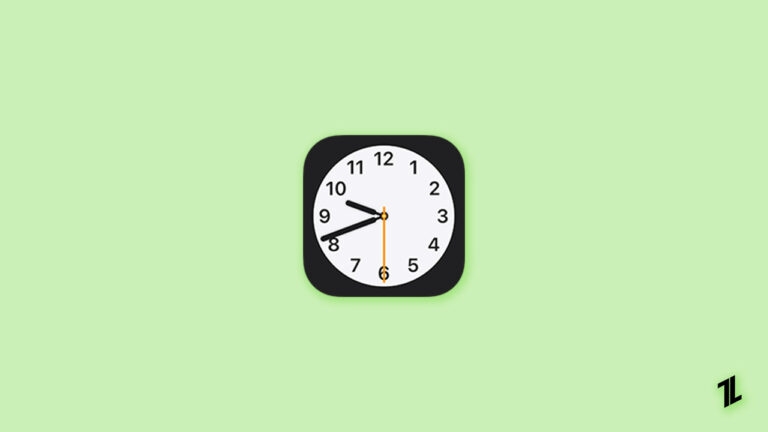 TechLatest is supported by readers. We may earn a commission for purchases using our links. Learn more.
If you are anything like me, you have your alarm set for the exact same time every day. But sometimes, that alarm just doesn't sound soon enough, and I hit the snooze button a couple of times. 
What is the best way to change the snooze time on your iPhone?
Snooze times on iPhone alarms are fixed at nine minutes, and apple does not allow you to change the iPhone's default snooze time. However, you can change the length of your iPhone's snooze button in two simple ways.
This article will show you how to customize your snooze time in a few easy steps. 
Keep reading to learn how to do it!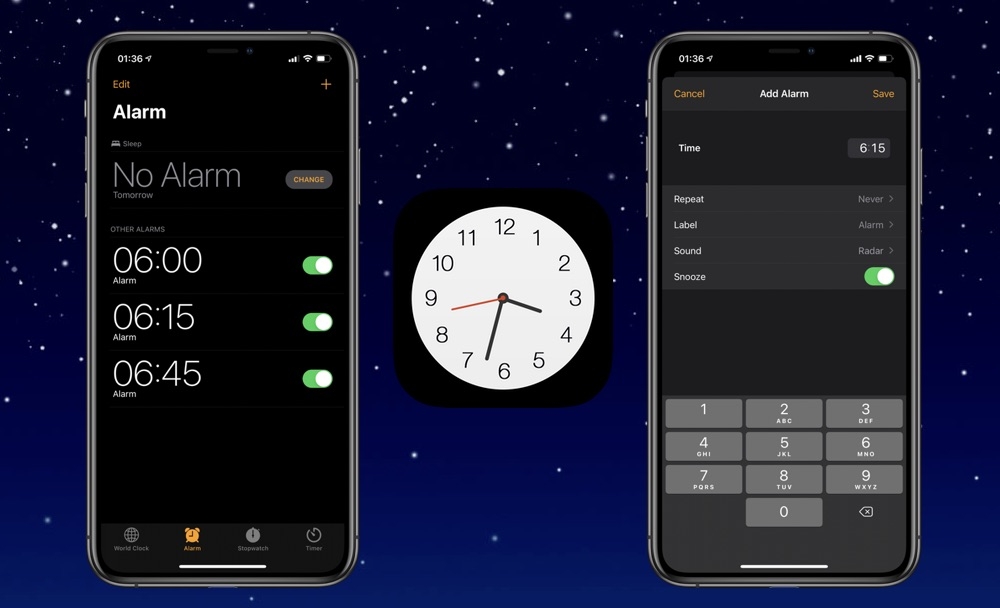 Why Are Nine Minutes Snooze Time?
It is not possible to change iPhone snooze times, and snooze times are fixed at nine minutes. You might feel that this nine-minute period of time is long if you sleep heavily, or it might seem short-lived if you usually need a little more time.
Why do iPhones have a nine-minute snooze time by default? There is no explanation for Apple's decision to stick with the nine-minute snooze interval when the iPhone does not have such a limitation.
Although unofficial sources, including Apple Explained, claim that mechanical alarm clocks cause the snooze time. Because it was impossible to align the clock's gear teeth for a ten-minute snooze back then, they settled on a nine-minute snooze instead.
---
How To Change iPhone Snooze Time Via Multiple Alarms?
Since the iPhone's Clock app does not allow you to adjust the snooze interval, you may be able to work around the issue by setting multiple alarms at your preferred snooze intervals. However, you may have to disable the snooze function in order to keep your alarms and snoozes separate.
The following steps will guide you through setting multiple alarms as an alternative to changing the iPhone's snooze time:
First, open the Clock app on your iPhone.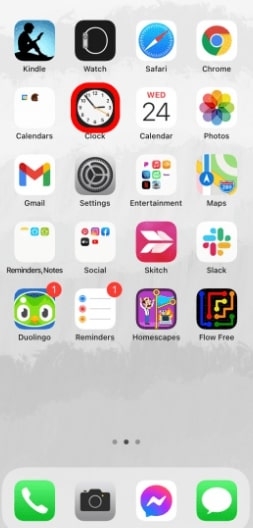 At the bottom, click the Alarm button.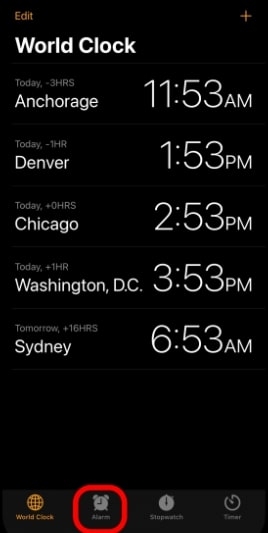 Then click the + (plus) icon in the upper right corner to create a new alarm.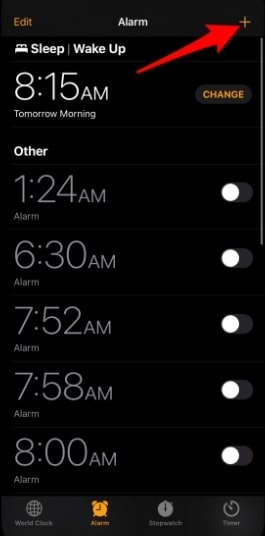 Using the left and center sliders, enter your preferred wake-up time.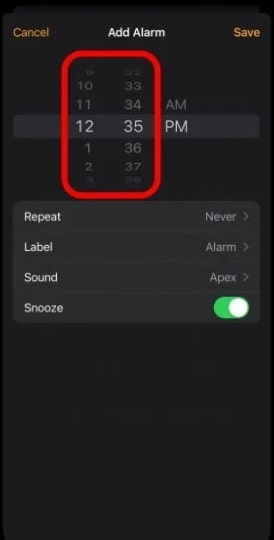 From the slider on the right, choose AM or PM.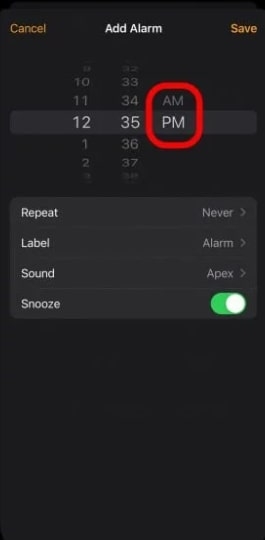 You can disable snooze by clicking the Snooze toggle. The toggle is gray when the snooze button is disabled.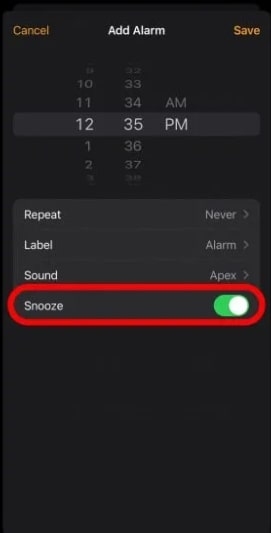 In the upper right-hand corner, tap Save.
In the same way, you can set up as many alarms as you need at your preferred snooze interval.
You will now have to wait until your next alarm goes off before turning off your first one.
---
How To Change The iPhone Alarm Snooze Time With A Third-Party App?
Third-party iPhone alarm clock apps allow you to customize your snooze alarm, so you can completely ignore Apple's alarm clock. You can change the snooze time using some popular third-party alarm clock apps.
Progressive Alarm Clock
With Progressive Alarm Clock, Tibetan singing bowl sounds gradually increase in volume for a gentle wake-up.
If you want to change the snooze setting in Progressive Alarm, follow these steps: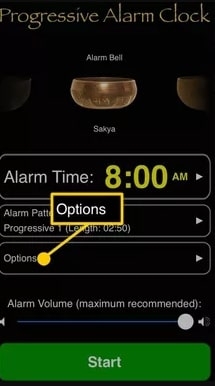 Select the Snooze Time option.
Select your preferred Snooze Time (up to 30 minutes).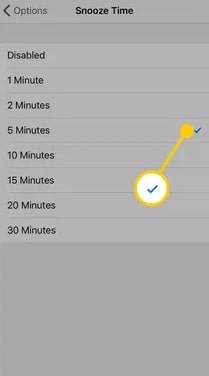 ---
Alarmy – Morning Clock Alarm
It's easy to change the snooze time on your iPhone by downloading a third-party alarm clock app instead of setting up multiple alarms. You can use Alarmy, a free app, to set up an alarm with a custom snooze time.
By following these steps, you will be able to do this.
First, download the Alarmy from the App Store, and open it by tapping the Alarmy icon.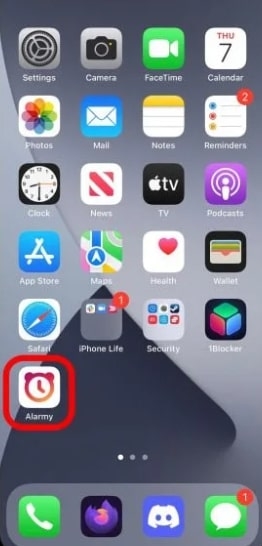 In the bottom right corner of the screen, click on the plus sign.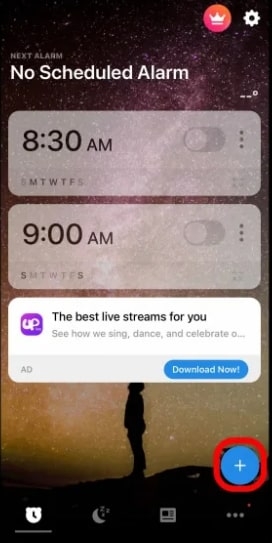 Tab Alarm from the menu when it appears.
When you have set the time for the alarm to ring, tap on Snooze towards the bottom.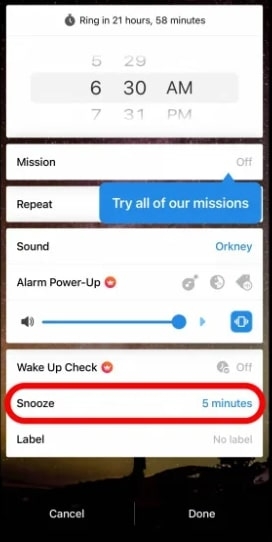 Choose from snooze lengths as low as 1 minute to as high as 60 minutes, or just turn it off altogether.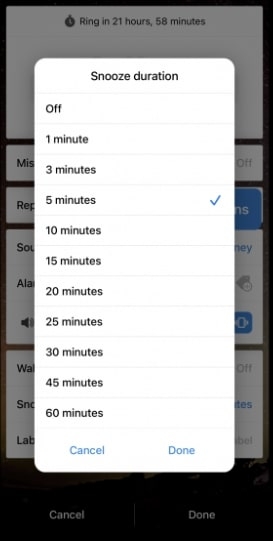 You can snooze any time in the pop-up, then tap Done at the bottom right.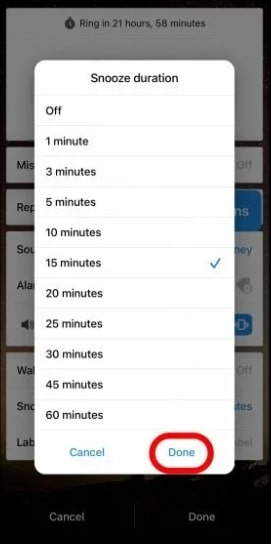 To set the alarm, tap Done.
Once the alarm goes off, open Alarmy again and click Snooze.
---
Sleep Cycle – Sleep Tracker
This is a popular smart alarm that measures your sleep by using patented sound technology. You can also adjust the snooze time in addition to its many sophisticated features.
To do this first go to the App Store and download Sleep Cycle.
Open the app and select Profile at the bottom.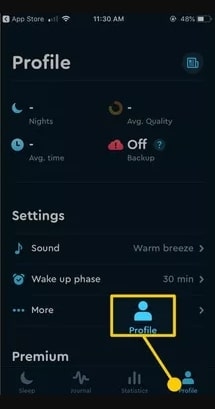 Then tap More in the Settings menu.
From the Alarm menu, select Snooze.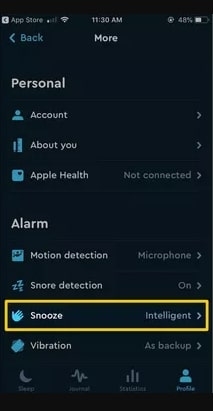 Select Regular, and then select your preferred interval (up to 20 minutes).
---
Conclusion
I hope this article has helped you learn how to change the snooze time on your iPhone. Progressive Alarm Clock, Alarmy, and Sleep Cycle are all popular alarm clock apps that allow you to change the snooze time on your iPhone.
In this way, you can adjust the snooze time on your iPhone using either the in-built Clock app or a third-party app. Which third party has been most helpful to you?
If you have any further queries or thoughts, please feel free to leave them in the comment section below.
Thanks for reading!
Leave a Comment